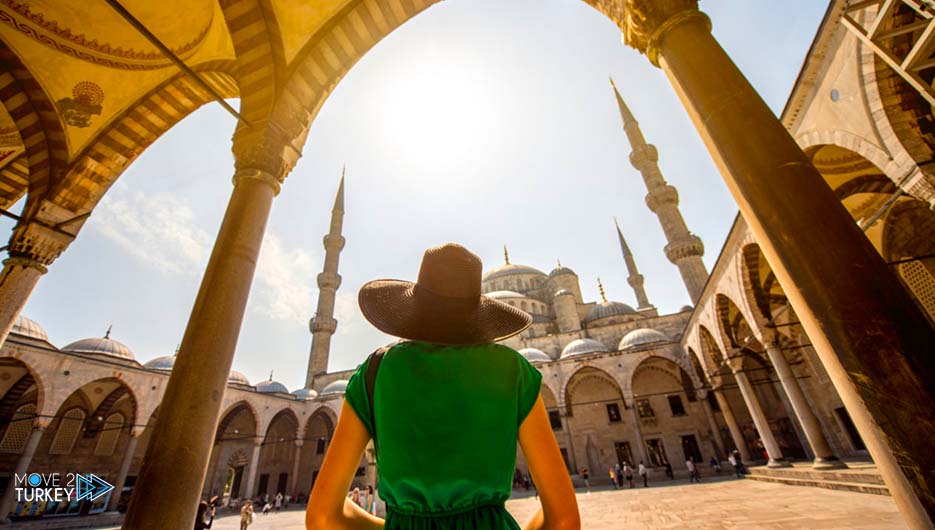 48 hours may not seem like a long time when venturing into one of the world's most vibrant and historic cities, but you will be amazed at just how much it is possible to do in this little period of time in Istanbul.
Istanbul, the largest and oldest city in Turkey, lies between continents of Asia and Europe, surrounded by the glistening Bosphorus and home to a rich history of empires, from Byzantine to Roman to Ottoman.
Istanbul is a city not to be missed, With a vast choice of historical monuments, grand emporiums, and scenic beauty to explore, you might wonder if 48 hours is enough in Istanbul?
With an amazing cultural and architectural heritage, and endless things to do in this city, your 2 days in Istanbul itinerary will be packed with a lot of types of entertainment.
From visiting ornate mosques and museums to savoring the best traditional Turkish cuisine, to enjoy the atmosphere of a cozy café or art galleries.
So, fasten your seatbelt and follow us to find out the best way to explore Istanbul within 48 hours.
Day 1: Explore the city streets and take a look into the Orthodox churches
In the morning – Get to know the symbols of Istanbul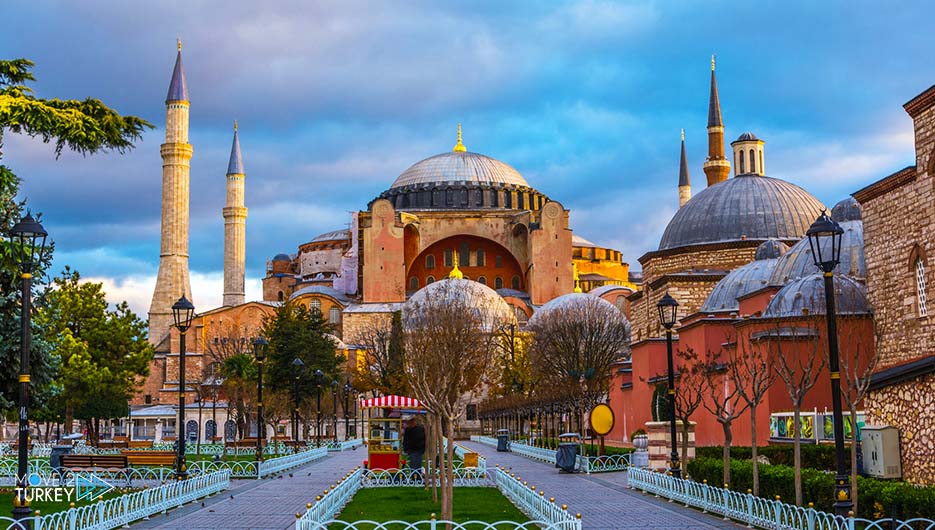 Spend your first morning in the heart of Istanbul (we suggest the Fatih area), you will find a mosque in every corner of Istanbul.
Go to the Hagia Sophia when it opens at 9 am, before the waiting line is long.
As it is one of the main symbols of Istanbul, it is a unique meeting point between Empires, East and West, Islam and Christianity.
Hagia Sophia was built as an Orthodox cathedral in 537 AD, as it was built by the Byzantine Empire, and it was converted into a mosque under Ottoman rule after 1453 when Sultan Mehmed the Conqueror conquered the city and turned it into a mosque.
The Hagia Sophia was the largest church in the world for nearly 900 years until the Spanish Cathedral of Seville was completed in 1520.
Today, the Hagia Sophia is a mosque again after being a museum for several years, and features Islamic writings and Christian statues, to remember how religious differences could coexist with each other.
Most of the historical monuments are located in Sultanahmet, within walking distance from Hagia Sophia.
You can walk a few minutes to Sultan Ahmed Mosque, also known as the Blue Mosque, where the mosque is popular with tourists with its six magnificent minarets.
This mosque dates back to the early seventeenth century and is covered with more than 20,000 pieces of blue ceramic tiles.
Afternoon – Shopping in the Balat district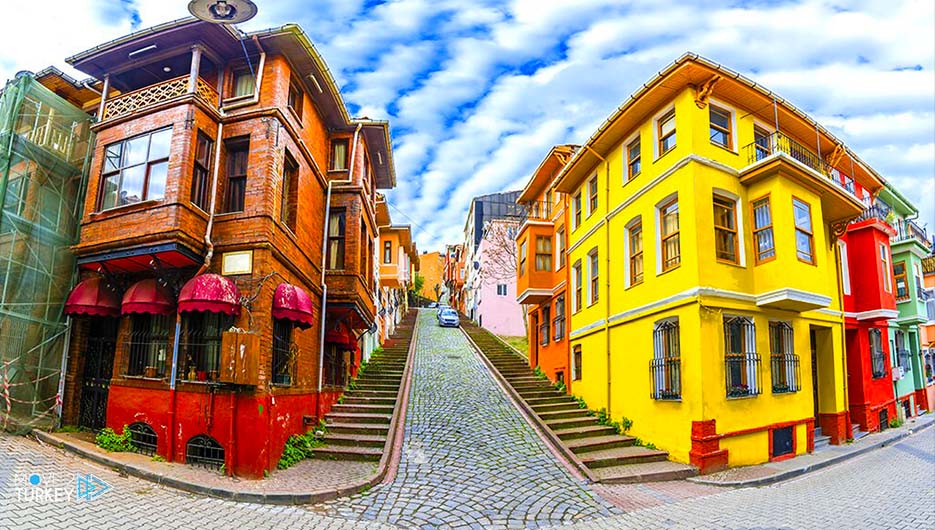 From Fatih, you can cross Galata Bridge, and head either by walking or taking a taxi to the Balat district, which is home to colorful buildings and old shops.
Peek inside The Pill art gallery and drink a cup of coffee at (Cumbalı Kahve), a cafe popular among Instagram bloggers for its turquoise décor.
Afterward, visit St. George's Cathedral, a vital part of the Orthodox history of Istanbul.
Spend the afternoon wandering around the streets of Galata, which is a social and cultural center and contains some of the best activities in Istanbul.
The Galata district has a collection of monuments, ancient synagogues, churches and mosques.
For an authentic glimpse into Turkey's cultural and spiritual past, Galata is one of the best places to visit in Istanbul and it shouldn't be missed if you have 48 hours in Istanbul.
In the evening – Go to the city center and discover the nightlife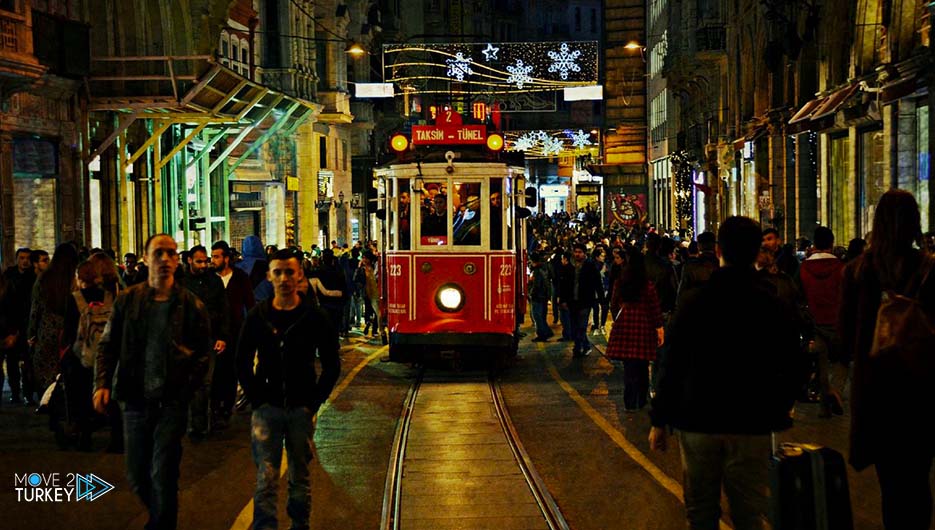 In the late afternoon, take a taxi or bus number 55T to Taksim Square, the unofficial center of Istanbul, and walk down the famous İstiklal Street.
It is visited by up to 3 million people in a single day. Both sides of this street are lined with clothing stores, libraries, art galleries, cinemas, pastry shops and restaurants.
Head to Al Madina Restaurant (the famous Chef Burak restaurant) for dinner, which is a restaurant that brings a modern twist to traditional Turkish dishes.
Istanbul nights rarely end early. And if you're feeling thirsty, head to Limonlu Bahçe, a bar famous for its homemade lemon cocktails.
Day 2: Sightseeing in Istanbul and sailing to Asia
In the morning – Visit the ancient Turkish bazaars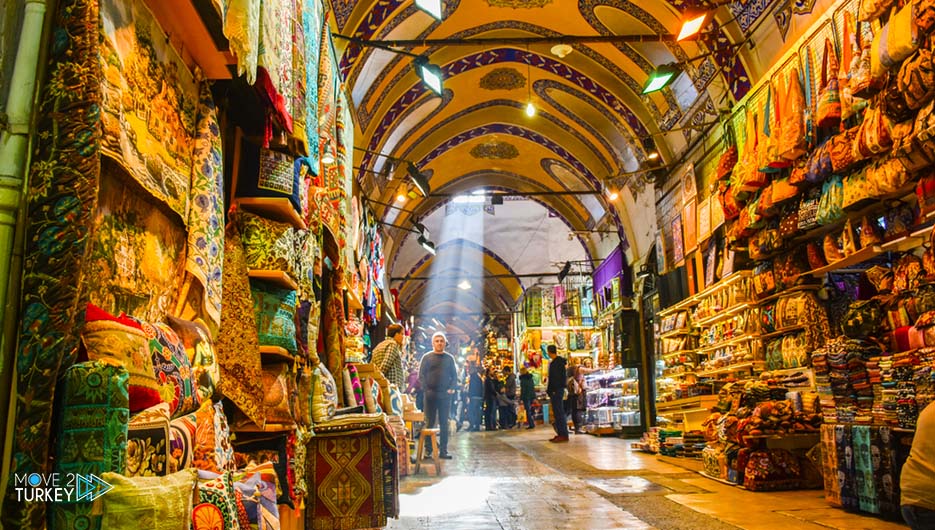 Your 48-hour trip to Istanbul would not be complete without a trip to the famous bazaars and commercial markets of Istanbul.
Spend your morning at the impressive Grand Bazaar of Istanbul with 5,000 stores.
Built in 1461 as a vital center for international and local trade, the bazaar is a maze of beautiful alleys, where the Grand Bazaar gives you the perfect Turkish shopping experience.
Glide your way through one of the largest covered markets and spot the best spots for exquisite handmade textiles, colorful spices, sparkling jewelry, beautiful lanterns, and souvenirs.
Head to the Spice Bazaar or the Egyptian Market, which is located a short distance from the Grand Bazaar.
The 17th century Eminönü Egyptian Spice Bazaar is a paradise for savoring authentic Turkish food.
And since 1664, the Spice Bazaar has been thought to be the best place to choose dried fruits, nuts, spices, olives, oils and perfumes.
Enjoy the aroma of coffee, oils and spices, enjoy the colors of the jewels shimmering in the sun and try tasting delicious Turkish bread like simit.
Afternoon – Eat in Moda and go see art galleries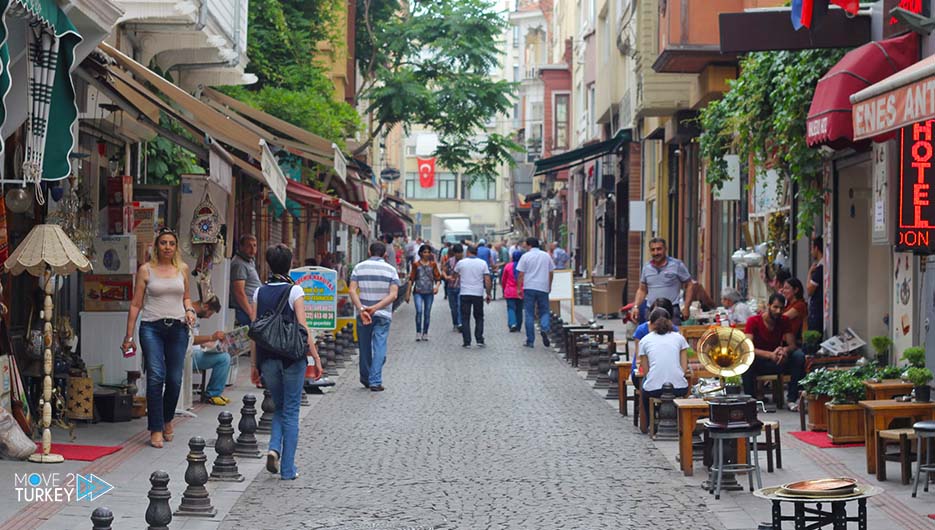 Enjoy a delicious meal and classic Turkish desserts in the quaint neighborhood of Moda.
Sip Turkish tea or coffee in a cozy cafe followed by the famous Turkish ice cream at Dondurmacı Ali Usta, which has been serving many traditional Turkish ice creams since 1969, such as Santa Maria, hazelnuts, walnuts and watermelon.
Visit the Hush Gallery, a space that hosts galleries dedicated to local and international young artists.
Art is everywhere in the quiet Kadikoy neighborhood, and this neighborhood is known for its galleries and street art.
With a maze of Istanbul's art and cultural attractions to explore, you will never tire of walking the streets of Kadikoy, one of the best things to do in Istanbul in 48 hours.
In the evening – Enjoy the picturesque sunset from the Bosphorus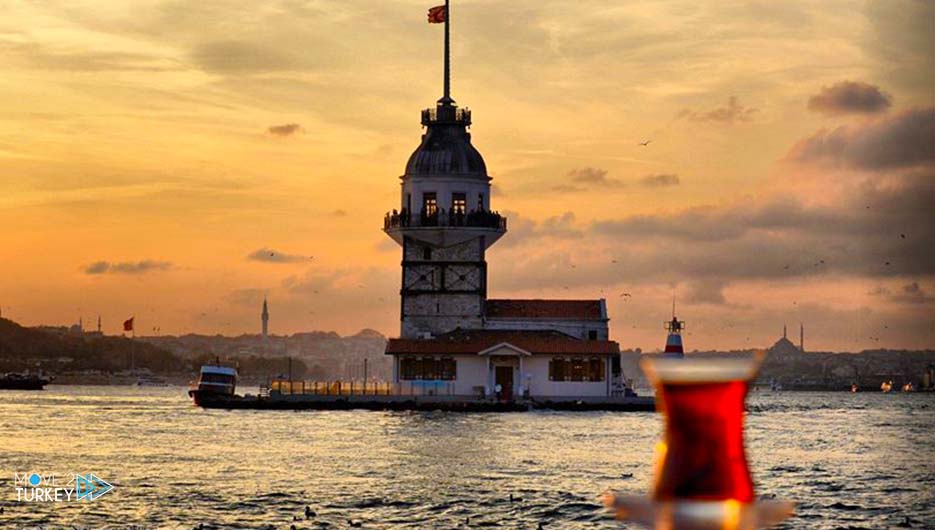 From Sultanahmet, take the T1 tram line to Eminönü station and take the ferry to Kadıköy on Istanbul's Asian shore.
The half-hour intercontinental ferry trip offers unparalleled views of the Bosphorus and the city skyline.
If you can tell the time, try to catch the sunset.
Once in Kadıköy, wander the lively side streets and head to Çiya Sofrası for dinner.
The restaurant serves dishes from every region in Turkey, and was featured on Season 5 of Chef's Table on Netflix.
However, it is very unpretentious and affordable.
Go to the table and ask about the dishes on offer before choosing a selection paired with fresh salad and ayran.
There are a number of bars in Kadikoy, the most famous of which is Karga, which is the lively music venue, then go back to the European side for some live music in the Beşiktaş neighborhood.
You can keep dancing the night away in a wonderful bistro, Lucca is a wonderful and luxurious place loved by locals in Bebek, as Bebek is located right next to the beautiful Bosphorus, an area very much loved by tourists.
You can also spend your last night in Istanbul on the shores of the city on the Bosphorus, and enjoy the meeting point of history and civilization.
So, here we got it.
Now you can get back to the hotel and take some rest and prepare for your flight back home.
But keep in mind that 48 hours are good, but not enough to discover all the wonders in Istanbul (We assure you that after the end of this trip, you will be planning a much longer trip to this city)…