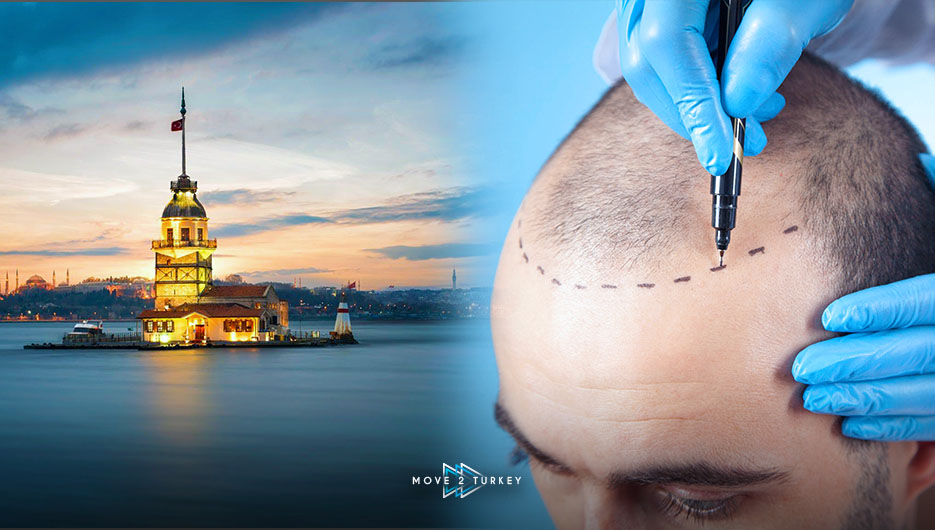 In this article about the advantages of traveling for a hair transplant, our main emphasis will be on Istanbul, a destination that has emerged as a favored location for this procedure. If you're curious about the reasons behind Turkey's renowned status in the field of hair transplants and what all the excitement is about, continue reading.
What makes Turkey a sought-after destination for hair transplants?
Apart from its geographically advantageous location connecting Europe and Asia, Turkey was traditionally renowned for its delicious kebabs and picturesque turquoise beaches along its expansive coastline. However, unbeknownst to many, Turkey has been at the forefront of medical tourism, particularly excelling in the fields of hair transplant and cosmetic dentistry, for over two decades.
Why choose Turkey as your destination for a hair transplant?
As of 2023, Turkey boasts more than 20 years of extensive experience in successfully treating millions of patients from across the globe, particularly in the areas of hair transplant, plastic surgery and cosmetic dentistry, and here is why:
1 – Expert Surgeons: Renowned Turkish surgeons lead the way
Could it be that the age-old pursuit of medical knowledge, as depicted in Noah Gordon's popular novel The Physician and its subsequent film adaptation, remains unchanged? Or perhaps the Turks have skillfully combined their expertise in hospitality with medicine?
The presence of some of the world's top hair transplant surgeons in Turkey can be attributed to several factors.
Firstly, pursuing a medical career in a densely populated country like Turkey guarantees professional recognition and financial success. Additionally, there exists fierce competition among surgeons who diligently stay updated with medical advancements, engage in new research, and continuously enhance their skills.
Read More: Studying medicine in Turkey – What you need to know
2 – Cost Advantage: Getting more for less
Why would anyone choose to pay a higher price when they could get the exact same procedure for less?
Turkey enjoys an unparalleled advantage in terms of cost and quality when it comes to geo-arbitrage. Esteemed clinics, known for their exceptional customer service, employ specialist surgeons who possess extensive experience and exceptional skills. Despite providing competitive salaries to their well-compensated team, ranging from surgeons to technicians and patient assistants, the cost of a hair transplant in Turkey remains remarkably affordable compared to Western countries. This means that an average individual with an average income in Europe, the USA, or Australia can comfortably afford a hair transplant at a top-tier clinic in Turkey.
If you've found yourself questioning why hair transplants are priced so inexpensively in Turkey, this is precisely the reason. As always, it's important to exercise caution when encountering offers that seem too cheap or too good to be true. Remember that even within the same country, there can be variations in quality and pricing among different segments.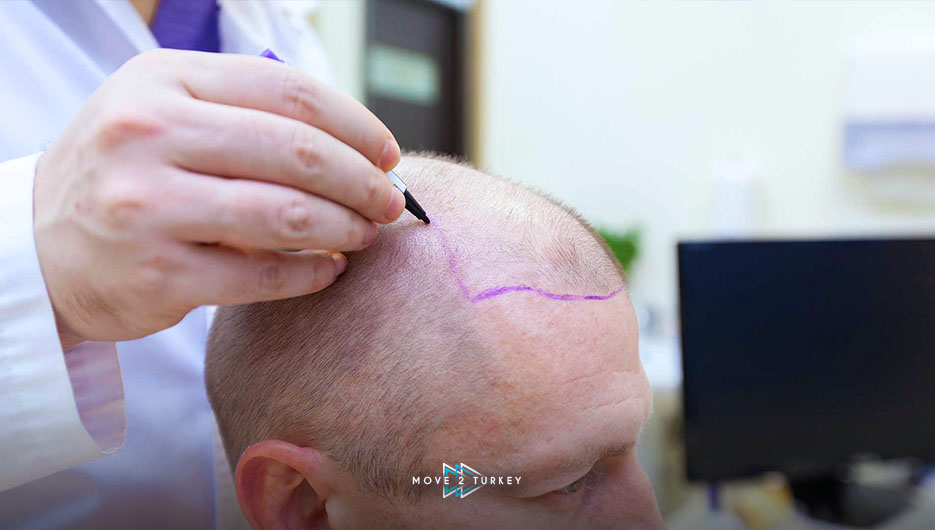 3 – Comprehensive Packages and Peace of Mind: Ensuring a hassle-free experience
With a strong desire to restore lush and youthful hair to bald areas on our scalp, Turkish clinics like Medical 11 offer all-inclusive packages that cover everything from airport-hotel-clinic transfers to luxurious hotel accommodations or private lodging options. Their professionalism is simply unparalleled.
The key ingredient behind Turkey's remarkable success in providing exceptional medical journeys lies in the innate friendliness of everyone involved in the hospitality industry. Assisting foreigners and addressing guests' inquiries is something most Turks are more than willing to go above and beyond for.
It's worth noting the numerous online reviews from international hair transplant patients in Turkey who mention that their overall experience exceeded their expectations. These testimonials prove that nothing can surpass the magic of these words…
Selecting a Hair Transplant Clinic in Turkey: A Comprehensive Guide
Opting for the right hair transplant clinic is crucial for the success of your procedure. However, making this decision can be daunting and overwhelming. While Turkey offers cost advantages for hair transplant operations, it is essential to carefully choose a reputable clinic. To assist you in this process, we have compiled a comprehensive guide on selecting a hair transplant clinic in Turkey.
1 – Patient Experience
The satisfaction of previous patients serves as a valuable measure of a clinic's success. When considering a hair transplant clinic, it is important to gauge the experiences of past patients who are content with their results. You can explore video testimonials from these individuals, documenting their recovery progress at various stages.
2 – Before and After Photos
Before and after photos play a crucial role in providing a comprehensive understanding of the potential outcomes following a hair transplant procedure at a clinic.
By reviewing before and after photos of individuals with similar patterns of hair loss, you can evaluate whether the visible progress aligns with your expectations. These photos serve as a valuable reference to assess the clinic's ability to deliver the desired results.
3 – Pricing Options
Hair transplant procedures can be costly, which often deters individuals from pursuing them. Nevertheless, the comparatively lower costs of hair transplants in Turkey present a favorable opportunity.
By selecting a hair transplant clinic within your price range, you can enhance your hair aesthetics without straining your finances. However, it is crucial to exercise caution and avoid excessively cheap options, as such clinics may compromise quality in order to offer reduced prices.
4 – Available Procedures
Considering your preferences and specific hair loss condition, you may have a particular type of hair transplant procedure in mind, such as Sapphire FUE hair transplant, unshaven hair transplant, DHI hair transplant, and more.
It is essential to examine the range of procedures offered by a hair transplant clinic to determine if they are capable of performing the specific procedure you desire. This assessment ensures that the clinic can cater to your unique needs and deliver the desired results.
5 – Patient Volume
The volume of patients a clinic handles each day can provide insights into its popularity and approach to hair transplant procedures. While a high number of patients may indicate the clinic's popularity, it is important to consider the availability of experienced surgeons and a competent medical team.
A clinic with a large patient volume but a limited number of skilled professionals may suggest a lack of meticulousness in conducting hair transplant operations.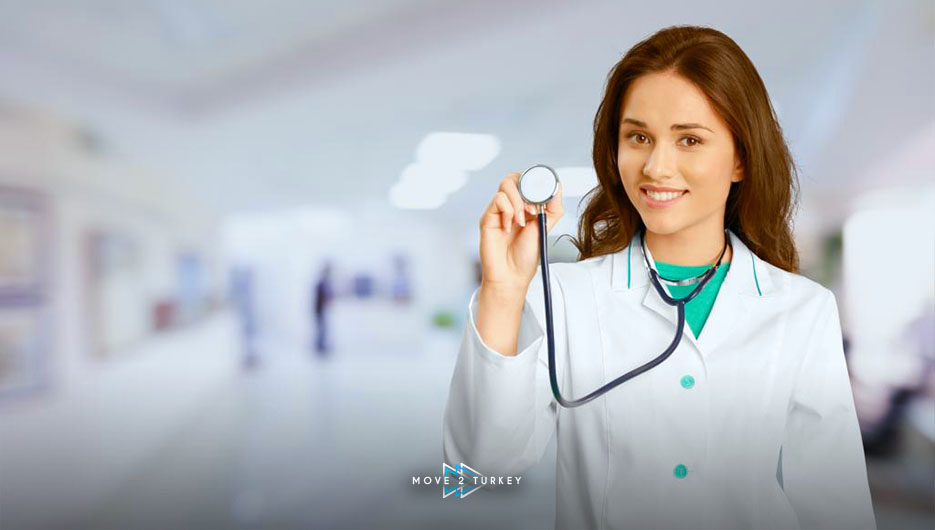 6 – Expertise of the Medical Team
The specialization of the medical team holds significant importance, particularly for niche hair transplant procedures like afro and Asian-textured hair transplants. If you have a unique hair type, such as curly, thin, or afro hair, it is essential to consider the expertise of the medical team to ensure optimal results.
Requesting details about the surgeon and the medical team can provide valuable insights into their experience and proficiency in handling specific hair types.
7 – Clinic Location
The location of the clinic plays a significant role in your hair transplant journey. It may be important to choose a clinic that is conveniently situated near your place of accommodation. Additionally, you might have a preferred city where you would like to undergo the hair transplant procedure, considering factors such as the need for pre and post-consultations at the facility. Selecting a clinic with a favorable location can enhance the overall convenience and accessibility of your hair transplant experience.
8 – Post-Operative Support
The post-operative phase following a hair transplant procedure is equally vital for the overall success of the treatment. Recognizing the significance of this period, it is essential to choose a hair transplant clinic that offers comprehensive post-operative support.
This includes valuable guidance and detailed aftercare instructions to promote optimal healing and maximize the desired hair transplant results. A clinic that prioritizes thorough post-op support ensures that you receive the necessary care and guidance throughout your recovery journey.
9 – Certifications
It is important to consider the certifications held by your preferred hair transplant clinic. These certifications serve as indicators of the qualifications and expertise of the medical team.
By reviewing the certifications, you can gain valuable insights into the level of professionalism and competence maintained by the clinic, ensuring that you receive treatment from a reputable and qualified team.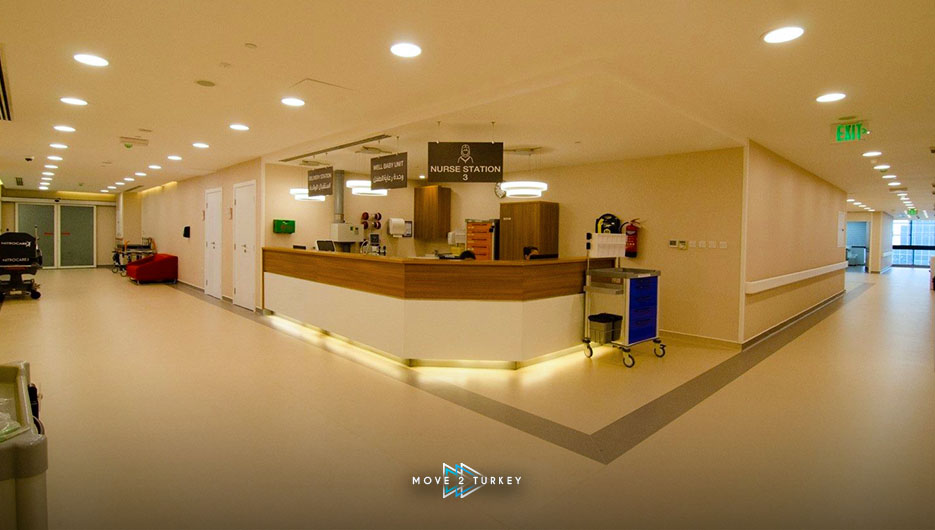 Is Turkey the Right Choice for Your Hair Transplant?
Before making a decision, it is advisable to conduct thorough research and understand why Turkey has emerged as a leading destination for hair transplant procedures. Take your time to read online reviews, engage in virtual consultations with multiple clinics, and don't hesitate to ask questions. It is crucial to establish clear communication and confidence in the clinic's understanding of your expectations.
Furthermore, a select few hair transplant clinics in Turkey specialize in afro-type hair transplants, which can be more challenging due to the unique curling roots. Consider requesting communication with former patients or inquire if the clinic can provide an assistant who speaks your native language. Don't miss out on a life-changing opportunity if you have been seeking a permanent solution to your hair loss.
Exploring Istanbul Before and After the Procedure
If you have decided to embark on a hair transplant journey in Istanbul and finalize your plans, it is recommended to pause before booking your flights. Allotting a few additional days at the beginning or end of your hair transplant schedule will allow you to fully experience and enjoy this remarkable and vibrant city.
Istanbul not only attracts tourists with its captivating museums, rich history, cultural diversity, delectable cuisine, and vibrant art scene, but it also boasts impressive architectural marvels that are worth exploring. Make your hair transplant experience a memorable journey by immersing yourself in all that Istanbul has to offer.
Interesting Places
In Istanbul, the historical peninsula itself is akin to an open-air museum.
As you wander through the streets of Sultanahmet, you'll encounter the renowned Basilica Cistern, known for its captivating upside-down Medusa heads and occasional classical music concerts, benefiting from its exceptional acoustics.
Other must-visit tourist attractions include the iconic Hagia Sophia, Süleymaniye Mosque, Kariye Museum, and the Blue Mosque. Exploring the city through a double-decker bus tour or embarking on a Bosphorus hop-on/hop-off cruise are also highly recommended. And, of course, no visit to Istanbul is complete without immersing yourself in the bustling atmosphere of the majestic Grand Bazaar.
Shopping Experience
Istanbul stands as a hub for high-quality textiles, attracting internationally renowned brands that manufacture their garments in Turkey. This creates an exceptional shopping opportunity, making Istanbul one of the world's premier destinations for shopping enthusiasts.
In the city, you'll find a diverse range of options, with Turkish and international designers presenting their collections at competitive prices. Whether you're in search of clothing, shoes, bags, leather goods, handmade pottery items, carpets, beachwear, or more, Istanbul offers something for every shopper.
For a memorable shopping experience, explore Nişantaşı on the European side and Bağdat Caddesi on the Asian side of the city. These areas boast a mix of street shops and shopping malls, catering to various tastes and preferences.
Indulging in Culinary Delights
Istanbul's culinary landscape extends far beyond the well-known kebabs and traditional Turkish tea. In recent years, the city has witnessed the emergence of a vibrant gourmet scene, with acclaimed Turkish chefs opening restaurants that reimagine their grandmothers' recipes.
By blending modern gastronomy with traditional flavors, fine dining establishments like Aman da Bravo, Aheste, Turk, and Mürver offer a captivating dining experience that will leave you craving for more. These award-winning restaurants push the boundaries of taste, tantalizing your palate and inviting you to embark on a culinary journey like no other.