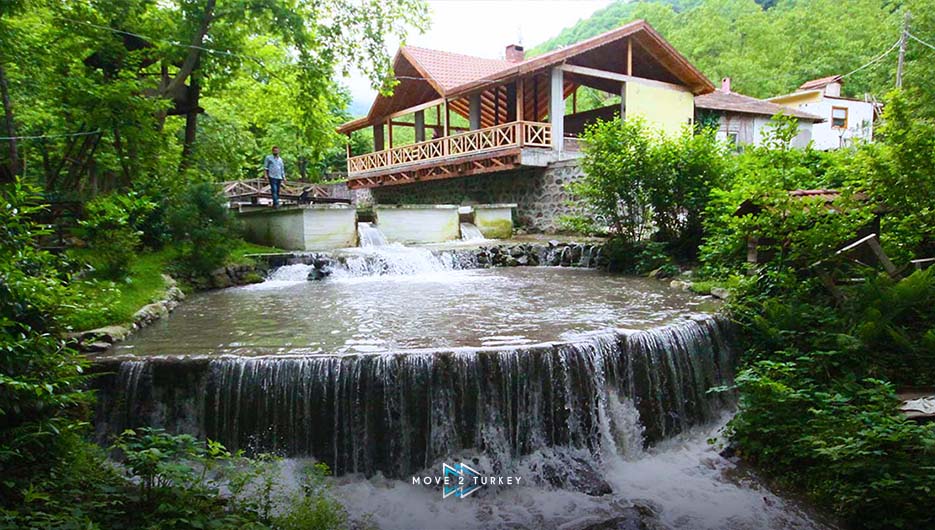 Sapanca beckons with its idyllic setting where you can indulge in a range of refreshing and family-friendly activities to unwind from the hectic urban life.
This gem in Turkey's Sakarya province offers a perfect respite for those seeking a short break amidst the tranquil waterside views, lush forests, and unhurried pace of a small town.
Once a local secret, Sapanca has gained popularity in recent years, thanks to its stunning lake and the verdant Samanlı Mountains. While foreign tourists have started flocking to this place, it has still retained its small-town charm.
If you live in Istanbul, take a break from the city life and immerse yourself in the local culture by exploring artisan shops, biking along the lake, and relishing fine dining amidst cascading waterfalls and thick forests.
Sapanca is the perfect destination to recharge your batteries and unwind in nature's lap.
How to get to Sapanca
Sapanca is easily accessible from Istanbul, with the Istanbul-Arifiye train line being a particularly convenient option.
Departing from Söğütlüçeşme or Pendik, the train stops in Sapanca, dropping you off close to the town center and lakeside.
The journey takes around an hour and a half, which is similar to the time it takes to drive from the Asian side of Istanbul.
If you are traveling from Ankara, the high-speed train to Arifiye is available as well. Alternatively, you can take a bus from any city served by Sakarya VIB or another bus line.
Accommodation Choices in Sapanca
Sapanca boasts a diverse range of lodging options, catering to different preferences and budgets.
Visitors can choose from charming lakeside hostels to cozy bungalows nestled in the woods. These options can be found on Airbnb, among other platforms.
Those seeking to experience Sapanca's renowned spas may opt to book a room at the Richmond Nua Wellness Spa Hotel or NG Sapanca.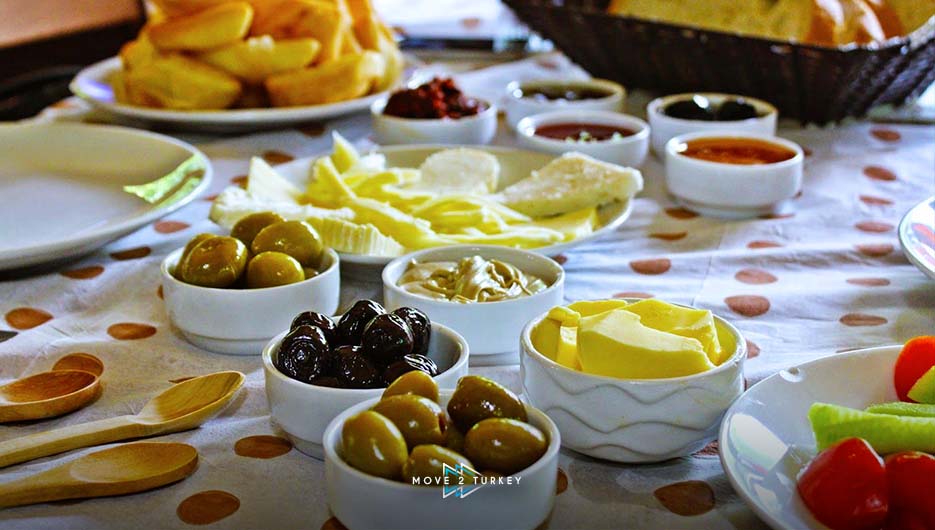 Eating and Picnicking in Sapanca
Sapanca offers a variety of dining options, from casual picnics to upscale dining experiences. Koru Picnic Area near the central lake is a lovely wooded spot for a picnic, with a restaurant and bar nearby for those who prefer not to pack a lunch.
Harmanlık, a bit further down the shore, provides another picturesque spot for picnics right next to the water, although tables fill up quickly on summer weekends.
For a family picnic, Kurtköy Park, about 15 minutes from the city center, is a popular wooded park along the water.
For an upscale dining experience, consider heading to the mountains, a 20-minute drive from the city center, to enjoy a luxurious Turkish breakfast or fresh trout at Istanbuldere Alabalık Evi or Sopeli restaurant.
Alternatively, Sapanca Seyir Terası is a restaurant overlooking the lake with a panoramic view that is worth seeing during the day or at night.
Bağdat Avenue in Kırkpınar is a perfect stop for a morning coffee or afternoon snack, with its quaint cafes and grand homes.
Green White offers an iced coffee or burger, while Matranç serves homemade ice cream. Akyol Simit, known for its hot simit, is the best simit in Turkey, ideal for a snack on the go.
For those who crave something different from Turkish cuisine, Filistin Lokantası, a Palestinian restaurant in Sapanca's city center, offers hummus, falafel, and other middle eastern dishes.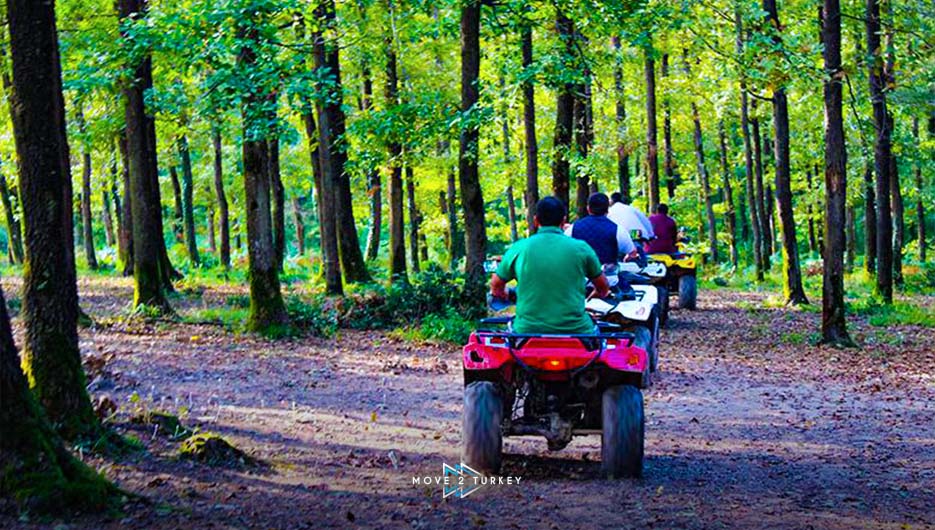 Exploring Sapanca on Foot or Wheels
Sapanca offers plenty of opportunities to walk off all the delicious food you'll be enjoying during your stay. There are three lakeside promenades in Sapanca, two near downtown Sapanca and one in Kırkpınar.
If you want a stunning view of the lake while you walk, head to the promenade – or sahil, in Turkish – in Kırkpınar. You can sit at one of the cafes lining the walkway or take a leisurely stroll.
The promenade in Sapanca also gives a prime view of the lake and is dotted with hookah cafes, tea gardens, and benches. As you walk, you may be tempted by the theatrical Turkish ice cream sellers or the corn on the cob roasting over coals.
For those who prefer to bike, jog, or walk without the distraction of vendors, head down to Harmanlık. An exercise path runs almost 10 kilometers (6 miles) along the edge of the lake from Harmanlık to Uzunkum Park to Gölbaşı. This trail is particularly stunning at sunset. You can rent bicycles of all sizes from Sapanca Municipality's bike rental stand at Harmanlık.
If you're up for a more challenging activity, you can take a hike deep into the woods at Çatalkaya Valley Recreation Area in Yanık. This hiking trail offers fresh air, verdant views, and a rich diversity of plant life. You can get there by car or by taking the Sapanca-Izmit buses that stop throughout Sapanca center city. The local buses accept cash – just make sure you know where you want to get off.
Whether you prefer a leisurely stroll along the lake or an invigorating hike through the woods, Sapanca has something to offer every outdoor enthusiast.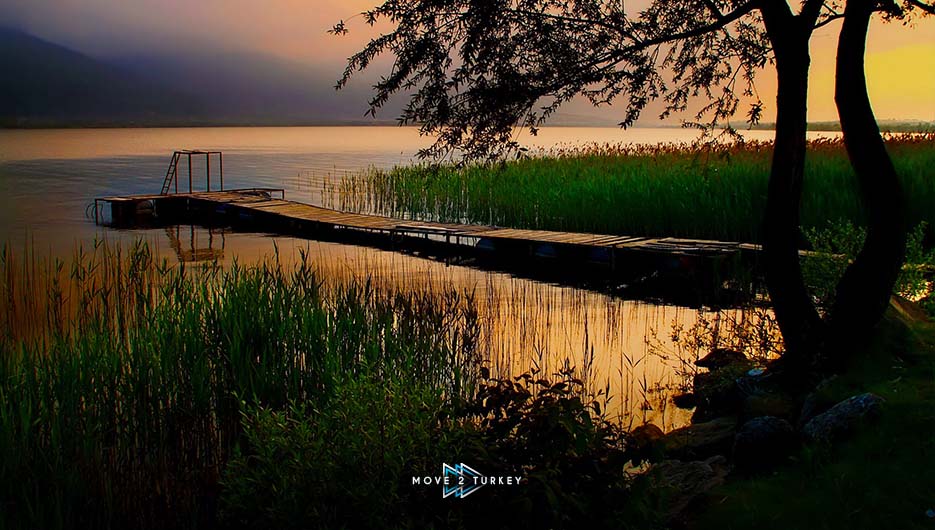 Sapanca Travel Guide: Swimming and Other Thrills
For those looking for a refreshing swim, Sapanca Lake is a great place to start, especially if you're traveling with kids. The waters are clean, and the temperature is perfect for swimming during summer.
Sasa Harmanlık is the best place to swim and is equipped with a restaurant, bungalows, and a beach. Although there is an entrance fee, the beach is well-maintained, and a dock is available for jumping off into the water.
In recent years, Sapanca has become a tourist hub, and outdoor entertainment options have flourished. Özkum Park Restaurant, situated near Sapanca promenade, offers a ropes course with a view of the lake.
Adventure seekers can go for an ATV ride, play paintball or fly down a zip line in Yanık, near Meşelik Park. Sopeli restaurant in Mahmudiye also has its own zip line, but it's best to rest after a meal before trying it out.
Exploring Artisan Shopping in Sapanca
In Sapanca, I have discovered a community of skilled and imaginative individuals. Many of these artists have opened their own shops, offering a refreshing alternative to the typical gift and décor options found in Istanbul's shopping malls. If you're looking for unique and handmade treasures, we highly recommend exploring Sapanca's artisan shops.
As you drive through town, you'll come across several stores selling handcrafted items, particularly on Izmit and Bağdat avenues. Locals refer to Bağdat Avenue as the Silk Road, as it was once a historical route for trade between East Asia and Europe.
Today, it remains a bustling avenue for artists to showcase and sell their creations, including wood carvings, handmade jewelry, and other artisanal goods. Sanat Sokağı, located near the main Sapanca lakeside promenade, is another popular shopping destination for art enthusiasts.
If you're in Sapanca during the summer, don't miss the annual arts and crafts festivals in Kırkpınar and Kurtköy. These events feature dozens of booths selling pottery, paintings, handmade furniture, lamps, and other crafts.
Local chefs and cooks also set up stands to offer delicious treats like döner, gözleme, and rolled grape leaves. The festival runs late into the night, with live music performances that bring everyone together.
Before leaving Sapanca, consider visiting the local greenhouses and landscaping businesses to pick up a houseplant or fruit tree for your balcony. The knowledgeable experts can advise you on which plants would thrive best in your apartment, making for a unique and long-lasting souvenir of your weekend getaway.