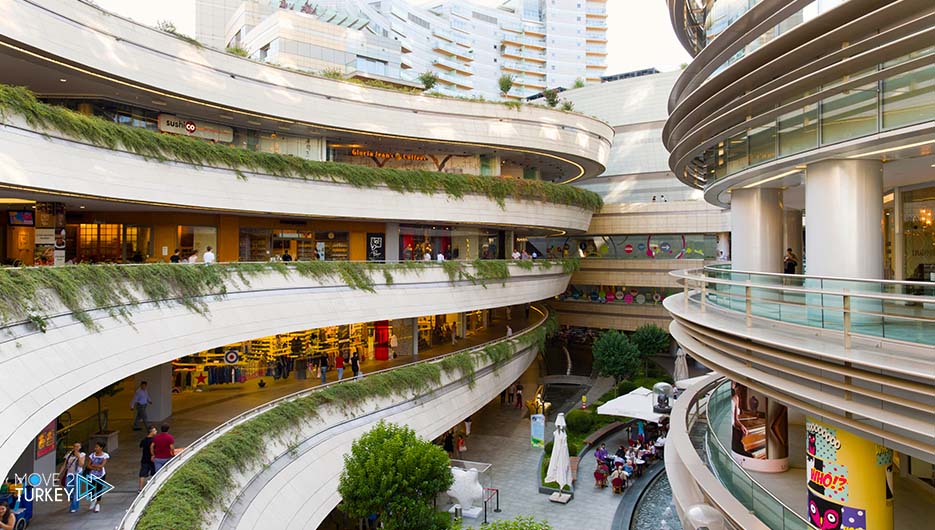 Istanbul is the largest and most populous city in Turkey. It is also the cultural and economic center of this country.
The city contains many tourist and historical attractions and various shopping centers.
Because of its cheap prices compared to European cities, in addition to the city's location next to the Bosphorus Strait, which divides it into Asian and European sections, Istanbul is a destination for many tourists from all over the world.
One of the attractions of this city is the presence of many huge shopping centers in addition to the various products, and Istanbul can be considered a paradise for shopping lovers.
In Istanbul you can find a lot of goods that are difficult to access in other cities. And shopping in Istanbul can be very expensive or cheap, but it all depends on the quantity you want as well as the time of purchase and the choice of the shopping center.
In this article, we will introduce you to the 7 best shopping malls in Istanbul, so stay tuned!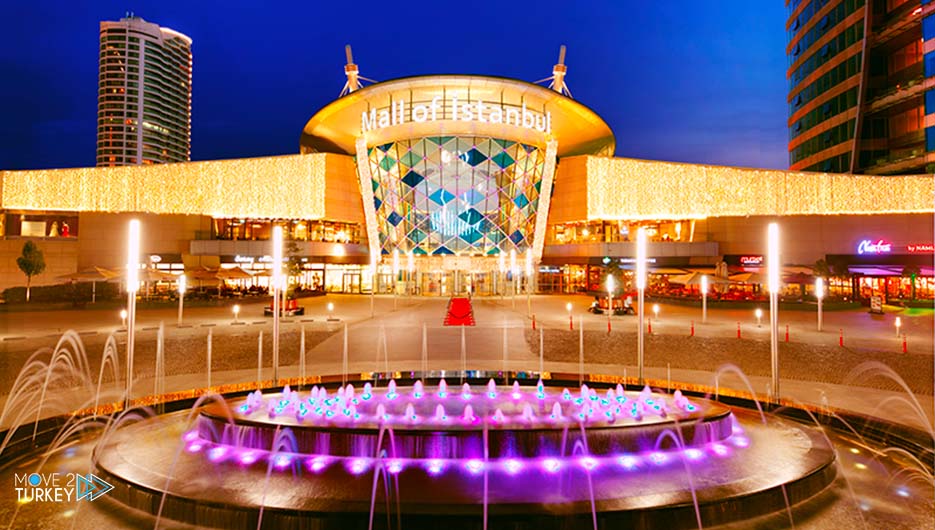 1- Mall of Istanbul
Mall of Istanbul is one of the largest shopping malls in Istanbul. This mall contains 350 stores, in addition to many restaurants and entertainment facilities that are very popular.
This shopping center has a food court on the third floor with an area of about 1000 square meters. These restaurants serve high quality Turkish and international food to their customers.
In addition to these restaurants, there is a theme park called Moipark in Mall of Istanbul, which is the first indoor theme park in Turkey, it includes huge and fun modern games, with about 30 different and fun games.
Many French and British international brands such as Decathlon and Miss Selfridge are located in Mall of Istanbul, in addition to other famous local brands.
Moreover, the Mall of Istanbul has a large hotel with 300 rooms, and this hotel is located on the upper floors of it, so you can stay at the Mall of Istanbul hotel during the period of your visit.
Another unique thing about Mall of Istanbul is that it contains 16 cinema halls, which is approximately 3,050 seats, making it the largest cinema complex in Turkey.
Working hours: from 10 am to 10 pm.
Address: Ziya Gökalp, Süleyman Demirel Blv No:7, 34490 İkitelli Osb/Başakşehir/İstanbul, Turkey
---
---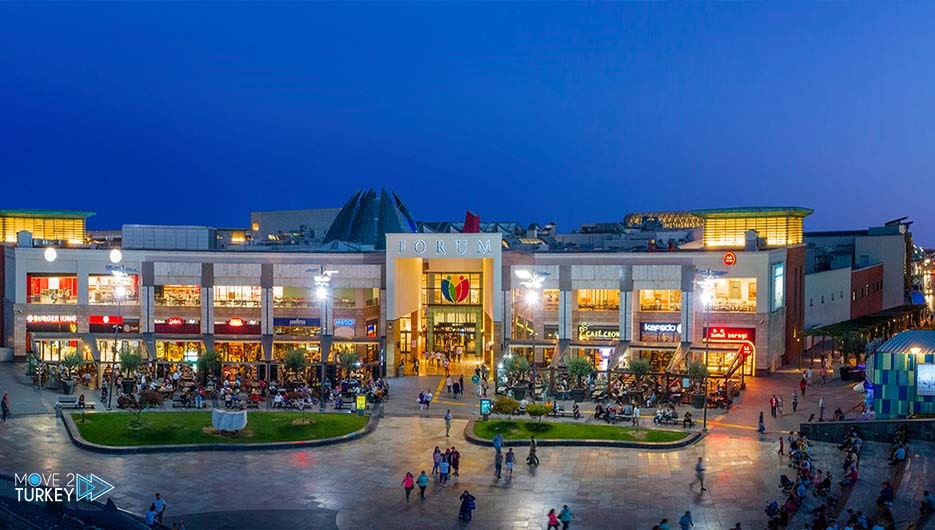 2- Forum Istanbul
If you are planning to shop in Istanbul, don't forget to visit Forum Istanbul Shopping Mall.
Forum Istanbul is one of the largest shopping malls in Europe, with more than 20 million visitors every year.
In this mall, you can find many famous brands such as Tepe Home, Saturn, Teknosa, Bimex YK, C&A, M&S and Zara, as well as many interesting facilities for visitors in this mall.
Forum Istanbul contains bowling halls, various restaurants, as well as cinemas and many diverse and fun theme parks for young and olds.
Working hours: every day from 10:00 am to 10:00 pm.
Address: Kocatepe, Paşa Cd, 34045 Bayrampaşa\İstanbul, Turkey
---
---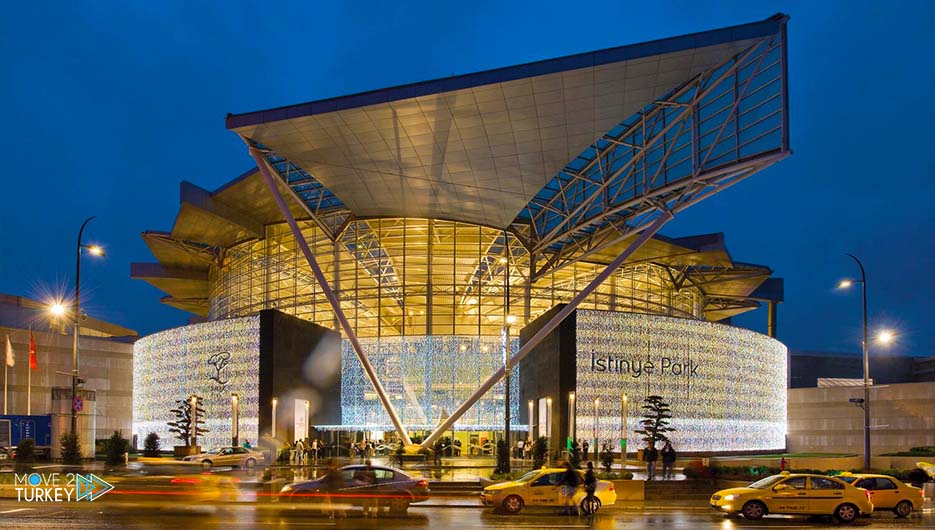 3- İstinye Park Istanbul
Another huge shopping mall in Istanbul is Istinye Park, which is one of the most elegant shopping malls in Istanbul, consisting of 4 floors, and more than 300 luxury and beautiful stores.
If you are looking for elegant clothes according to the latest trends, Istinye Park will be the perfect place.
You will see the most famous brands in the world, such as Prada, Armani, Chanel, Dior and others.
Do not worry about the prices of branded goods in Istinye Park Shopping Center, because all the goods in this shopping center are offered at a reasonable and favorable price.
This shopping mall with its glass dome and beautiful design created a lot of entertainment and excitement for its visitors, as Istanbul's first IMAX theater hall was built in Istinye Park.
In addition to all the facilities mentioned above, the center has a giant aquarium housing 10,000 different species of aquatic animals in the world's longest underwater tunnel for those who are interested in the underwater world.
Working hours: from 10:00 am to 10:00 pm.
Address: Pınar, Katar Cd No:73, 34460 Sarıyer/İstanbul, Turkey
---
---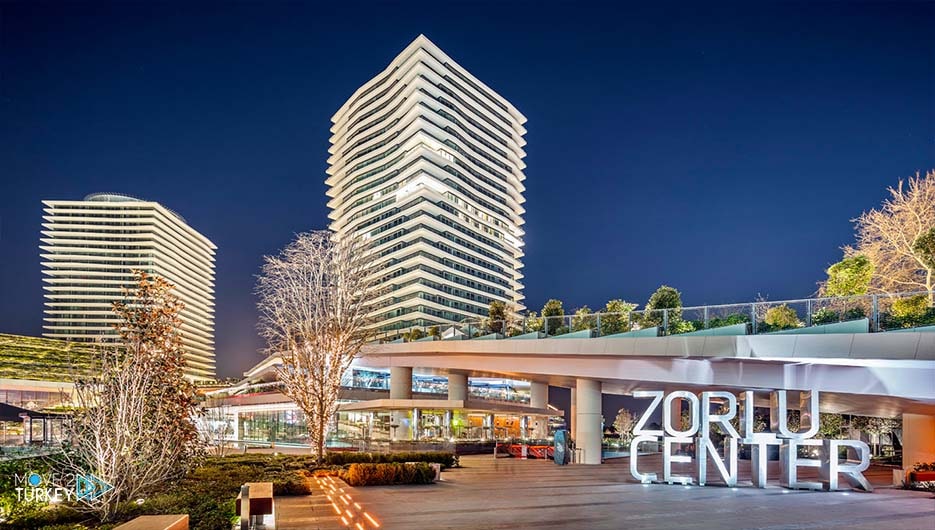 4- Zorlu Center
Another one of the best shopping malls is Zorlu Center, with 180 different and modern stores, this mall offers a unique shopping experience.
Moreover, Zorlu Center has many facilities, including a 5-star hotel, many business offices, as well as a luxury meeting center, so this mall has become one of the best malls in Istanbul.
In addition, the first Apple Store in Turkey, called Cube Store, was opened in Zorlu Center.
And although there are large shopping malls that contain many branches of famous brands, the first stores of famous international brands such as Brooks Brothers and Industrie Denim, Cos, Lanvin, Pomellato, Stella McCartney and Superdry were first opened at Zorlu Center Mall.
You can also visit other entertainment places in Zorlu Center, such as the Arts Theater, which displays many modern and traditional arts, you can see the masterpieces of world famous artists in various fields of art.
In addition to the mentioned facilities, Zorlu Center has 14 cinemas equipped with the best equipment, and you can also dine at famous international and Turkish restaurants.
Working hours: from 10 am to 10 pm.
Address: Levazım, Zorlu Center, Koru Sokağı No:2, 34340 Beşiktaş\İstanbul, Turkey
---
---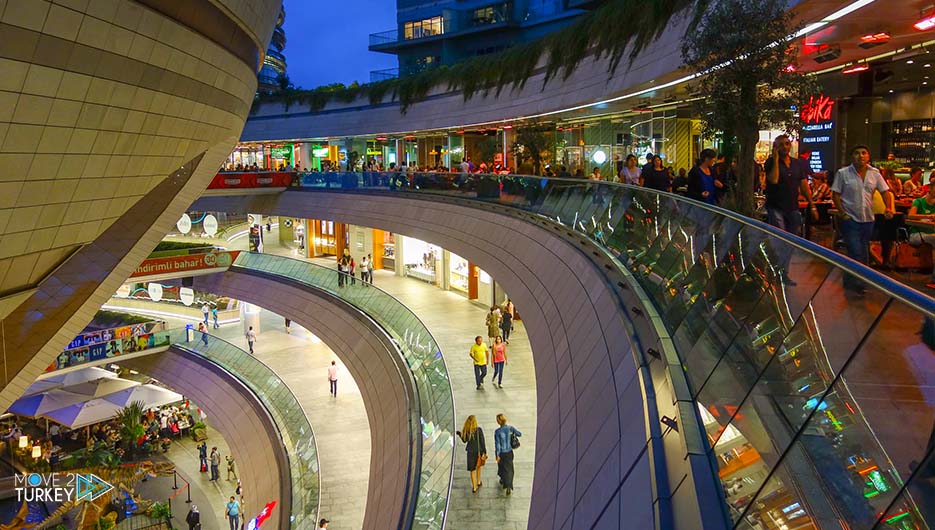 5- Istanbul Kanyon
Istanbul Kanyon Shopping Mall is one of the most famous shopping malls in Istanbul.
In this mall you can have a good shopping experience accompanied with unforgettable entertainment.
Kanyon Shopping Center also offers the best Turkish brands, so if you want a cheap shopping tour, make sure to visit this mall.
Istanbul Kanyon Center consists of 4 floors and includes, in addition to 160 shopping stores, many different entertainment facilities, including a 9-screen cinema, a fitness center, and many different cafes and restaurants.
Working hours: from 10 am to 10 pm.
Address: Levent, Büyükdere Cd. No:185, 34394 Şişli/İstanbul, Turkey
---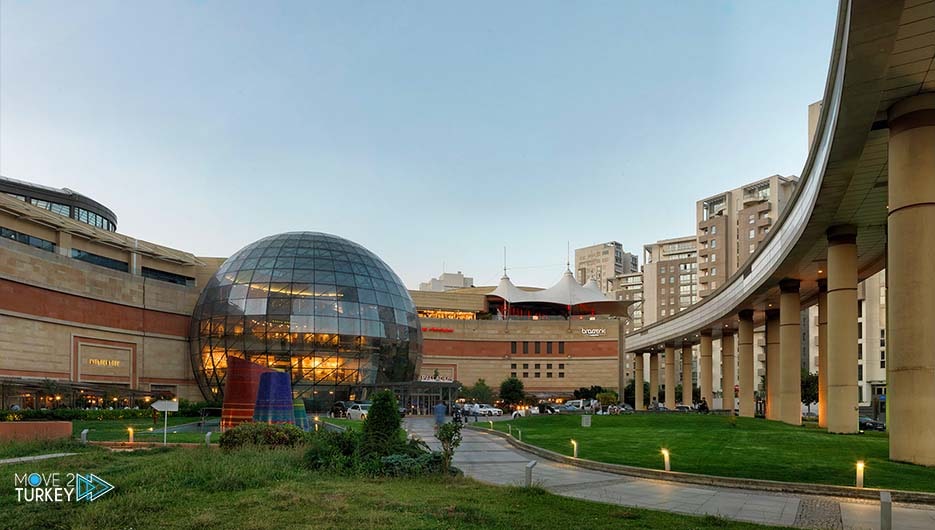 6- Istanbul Palladium Shopping Mall
Palladium Istanbul Shopping Mall can be considered one of the best shopping malls with its 190 different stores.
In this mall you can meet the needs of the whole family, also Palladium Istanbul Shopping Center has many different departments.
These include children's clothing and footwear store LC Waikiki, women's clothing stores from the brands Benetton, Bershka, Koton, Mango and GAP, as well as menswear by Lacoste, Tommy Hilfiger, and U.S. Polo Assn.
You'll also find men's and women's clothing by Massimo Dutti, a perfume and cosmetics store by MAC and Yves Rocher, as well as sportswear by Adidas and Nike.
Working hours: from 10 am to 10 pm.
Address: Barbaros, Halk Cd. No:8 D:B, ​​34746 Ataşehir/İstanbul, Turkey
---
---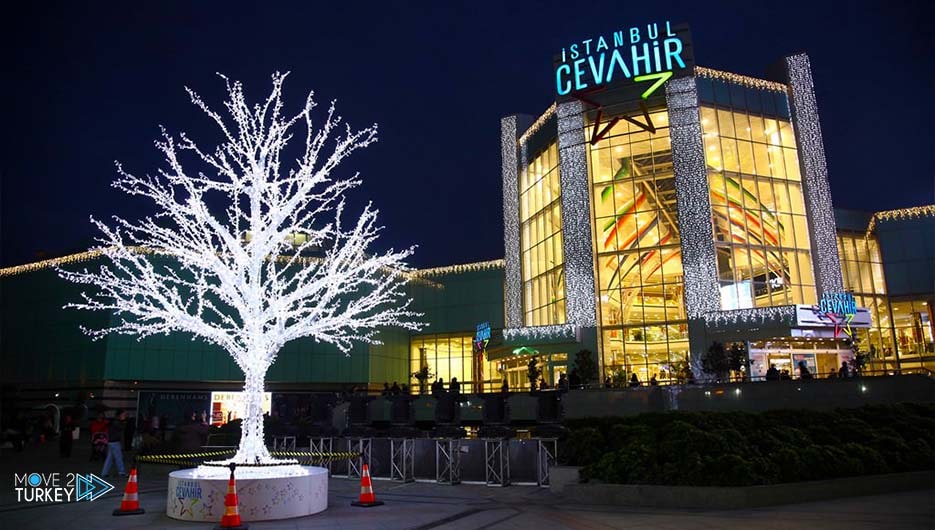 7- Istanbul Cevahir Mall
Istanbul Cevahir Mall is one of the largest malls in Europe, and the sixth largest in the world with more than 100 world-famous brands of clothing and jewelry, as well as many entertainment facilities and international restaurants.
Istanbul Cevahir Mall contains the largest clock in the world, twelve cinemas, a large theatre, in addition to more than 30 fast food restaurants and about 15 luxury restaurants.
The mall has 343 stores on 20 floors and you can find almost anything you need, and there are also several branches of famous international brands such as Adidas, Benton, Reebok and Massimo Dutti.
In addition to these stores, Istanbul Cevahir Mall has a large indoor playground that can provide fun times for children.
Working hours: from 10 am to 10 pm.
Address: 19 Mayıs, Büyükdere Cd. No:22, 34360 Şişli/İstanbul, Turkey
---