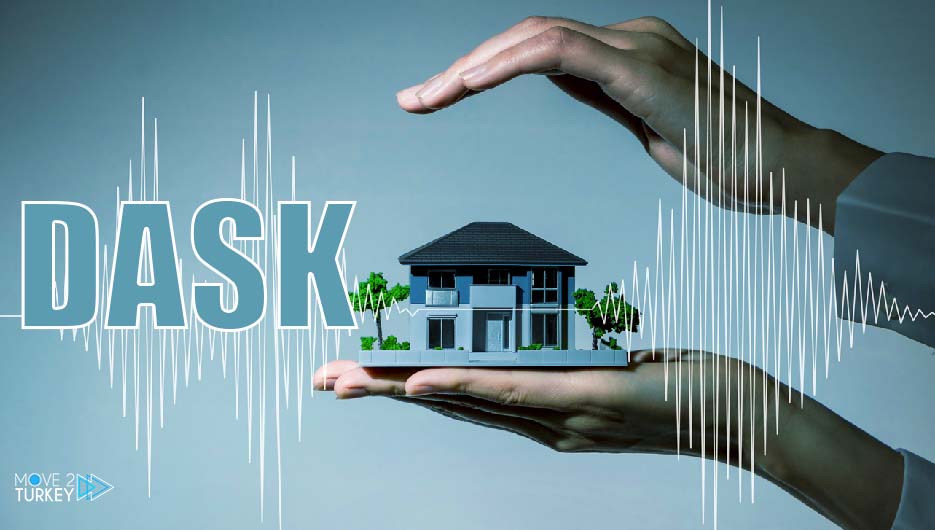 In order to ease the financial burden of earthquakes after the Great Istanbul earthquake in 1999, Compulsory Earthquake Insurance (DASK) was implemented in Turkey.
What is DASK earthquake insurance?
It is a type of insurance created to cover damages caused by earthquakes and protect against physical damages such as landslides, tsunamis and fires caused by earthquakes within the limits specified in the insurance policy.
This insurance stands for Natural Disaster Insurance Corporation (DASK).
DASK earthquake insurance cost in Turkey
The rates for compulsory DASC earthquake insurance, which are re-set each year, vary depending on the size of the insurance companies, real estate and coverage offered by the insurance.
Compulsory earthquake insurance premiums are also collected from DASK at low rates for properties located in earthquake-prone areas.
This is due to the nature of these cities and the average price of real estate in Turkey.
It can be said that the cost of DASC earthquake insurance for a house of 100 square meters in a state such as Istanbul or Izmir is between 270 – 350 TL.
While this cost decreases in states with low earthquake risk such as Artvin, Kayseri and others..
Is DASC earthquake insurance mandatory?
Yes, having DASC earthquake insurance is mandatory. It is one of the documents required to obtain the title deed of real estate (Tapu) during the sale or purchase of real estate in Turkey.
Transfer and sale of real estate is not permitted without this insurance.
For this reason, mandatory DASC earthquake insurance must be obtained before applying for a title deed.
For properties damaged during the earthquake, the coverage amount specified under the insurance policy will be paid to the rights holders and their complaints will be resolved.