When it comes to shopping in Istanbul, the vibrant shopping options of Istanbul are just hard to beat. There are two main options to consider when shopping in Istanbul: visiting the bustling streets and arcades or browsing the shopping malls.
In recent years, the number of shopping centers in Istanbul has increased significantly. Sleek malls have popped up on both the European and Asian sides of the city, each with their unique features.
With over 200 shopping centers of varying sizes in Istanbul, it can be overwhelming to choose where to go.
Fortunately, this article provides a list of the most renowned shopping centers in Istanbul. Stay tuned until the end of the article to find out more.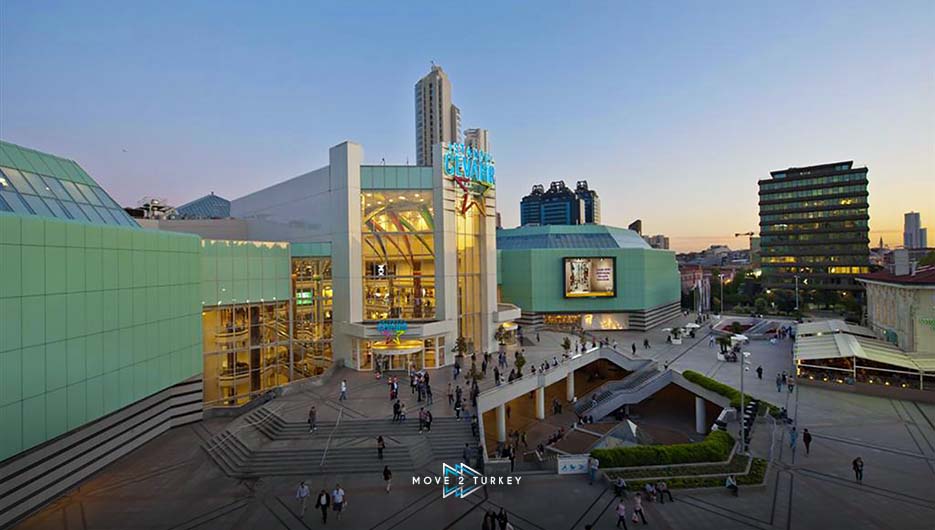 Cevahir Shopping Center
The Cevahir Shopping Center is an enormous shopping destination that offers reasonable prices. It's home to numerous clothing stores, as well as a variety of small and large shops with a range of brands and prices.
Located in the city center, the mall is easily accessible. Some of the brands available at Cevahir Mall, one of Istanbul's best shopping centers, include Adidas, Benetton, Burger King, Converse, Dockers, Dorothy Perkins, KFC, Levi's, McDonald's, Nine West, Pizza Hut, Reebok, Spirit, and Starbucks.
A large carousel rotates inside the mall, and the world's largest clock, with 3-meter numbers, hangs from a 25,000-meter ceiling of jeweled glass.
Cevahir Mall boasts nearly 300 stores spread over six floors, a covered parking lot with space for 2,500 cars, movie theaters, cafes and restaurants, and FunLab, which provides endless entertainment.
At Cevahir Shopping Center, you can find a variety of brands, including ADL, Adidas, Bershka, Boyner, Colin's, Columbia, DeFacto, D'S Damat, Faik Sonmez, GAP, Ikiler, Ipekyol, Karaca, Koton, LC Waikiki, LTB, Mango, Marks & Spencer, Massimo Dutti, Mavi, Mudo, Network, Oleg Cassini, Oxxo, Polo Garage, Puma, Ramsey, Reebok, Sarar, Skechers, Stradivarius, TWIST, Under Armour, US Polo Assn, Vakko, Vero Moda, W Collection, and Yargici.
To reach Istanbul Cevahir Mall, simply take the M2 metro line and get off at Şişli-Mecidiyekoy station.
Address: 19 Mayıs, Büyükdere Cd. No:22, 34360 Şişli/İstanbul, Turkey
Working hours: Every day between 10:00 AM and 10:00 PM
Website: istanbulcevahir.com
Galataport Mall
Galataport is one of Istanbul's most impressive shopping centers, recently launched in the Karakoy neighborhood.
After extensive restoration efforts, Galataport has reopened as a massive activity and shopping hub. Its greatest feature is its proximity to popular tourist destinations such as Sultan Ahmet and Taksim Square.
When Mediterranean cruise ships return to Istanbul, Galataport will come alive. The center hosts both local and international brands, along with a variety of restaurants and cafes. Visitors to Galataport can enjoy the seaside and even visit the Istanbul Museum of Modern Art.
To reach Galataport, take the tram to Tophane station, turn right, and walk a few steps until you reach the center.
Website: galataport.com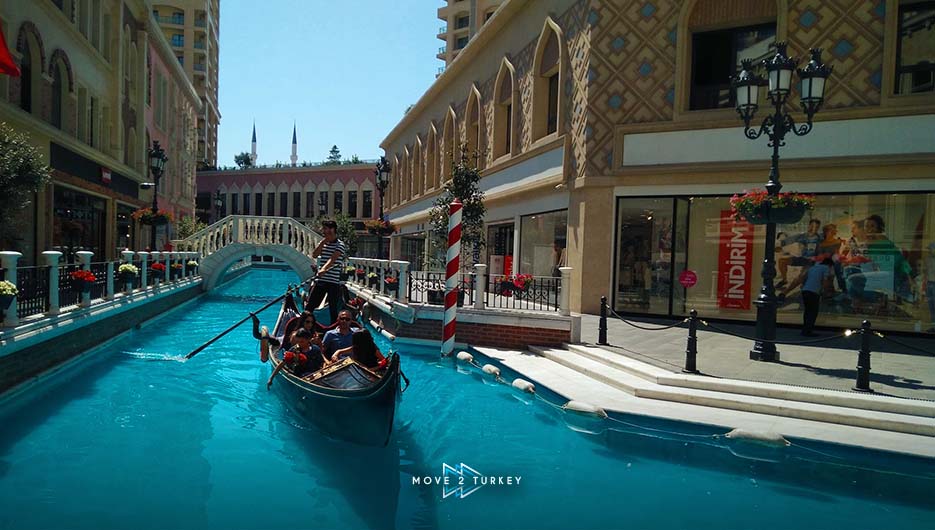 Venezia Mega Outlet
Istanbul Venezia Mega Outlet is situated in the Karadeniz district of the European side of Istanbul. The mall offers a variety of brands, including Aker, Altınyıldız Classics, Arma Life, Avva, Barrels&oil, Colins, D's Damat, Dagi, Defacto, Elya, Fulla, Gizia, Guess, İgs, İpekyol, Kayra, Kiğılı, Koton, Lamodameda, LC Waikiki, Loya, Ltb, Lufian, Mavi, Mishe, Modanisa, Network, Nocturne, Penti, Roman, Sarar, Süvari, Suwen, Tudors, Tuğba Giyim, Us Polo, Vakko, and Vdr.
To access the Venezia Mega Outlet, you can take the T1 tram from Sultanahmet to the and then transfer to the T4 tram line, which will take you to the Kiptaş-Venezia station.
If you're coming from Taksim Square, you can take the M2 metro line to Vezneciler station and then catch the 36A or 36V bus to Kiptaş Venezia.
Website: veneziamegaoutlet.com
Kanyon Shopping Center
Kanyon Shopping Center, located in the Levent area, is another one of Istanbul's best shopping centers, and it can be easily accessed by metro.
As a pioneer of outdoor shopping centers, Kanyon stands out with its unique atmosphere and luxury brands. It is also a popular spot for lunch and after-work meetings due to its restaurants that serve Turkish and Italian cuisine.
Although Kanyon has expensive shops, it offers boutiques that cannot be found in other shopping centers in Istanbul.
This mall is the only place where you can find brands such as Banana Republic and Ann Taylor. Kanyon also has various delicious restaurants that are not available elsewhere, despite their high prices.
Opened in 2006, this shopping center covers an area of about 37,000 square meters, with 26 floors and 160 shops. Istanbul's Kanyon Shopping Center has 160 stores, a rare food supermarket, a street market, a cinema, a restaurant, a club, and outdoor performance areas. This mall meets all the shopping needs of every person by offering top brands of fashion, luxury, electronics, and entertainment in the world.
Address: Büyükdere Cd. No:185, 34394 Şişli/İstanbul, Turkey
To reach Kanyon Shopping Center, just take the M2 metro line and get off at Levent station.
Working hours: every day between 10 am and 10 pm
To get to Kanyon Shopping Center from Sultanahmet, you can take tram line T1 to Laleli station, then go to Vezneciler metro station, and finally get off at Levent station. From there, it takes about 5 minutes to walk to the mall.
Website: kanyon.com.tr
Read More: Top 7 Luxury Shopping Malls in Istanbul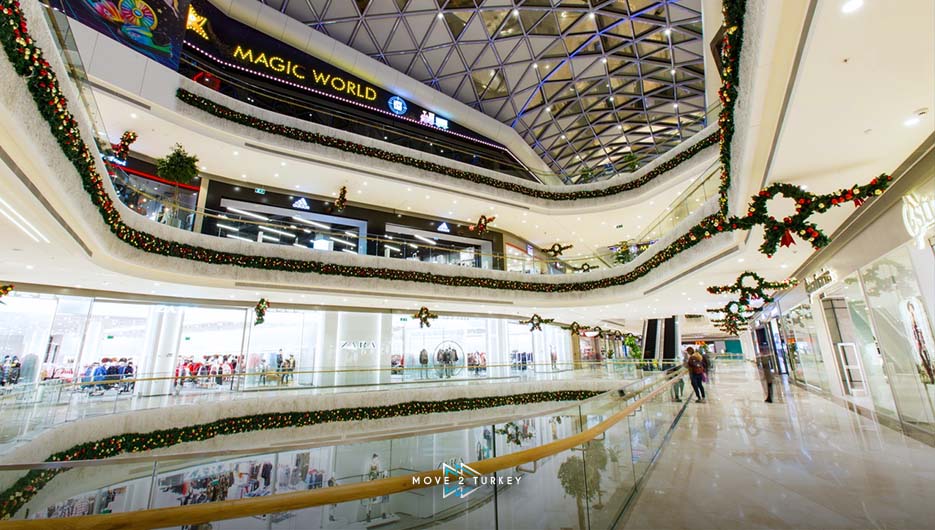 Vadi Istanbul shopping center
Vadi Istanbul shopping center is undeniably one of the top shopping destinations in Istanbul. Situated in a leisure complex close to the Belgrade forest, the shopping center boasts numerous cafes and restaurants in its outer area, providing visitors with an opportunity to indulge in tasty food and drinks.
The shopping center is located in the Maslak district and spans across five floors, featuring branches of most of the top brands. The top floor of the center hosts a cinema and a food court.
Moreover, Vadi Istanbul is a luxurious shopping center that also houses a hotel and a residence. The shopping center is situated near the Skyland project and features a residential project named the Vadi Istanbul Project.
For those looking to buy a property in Istanbul and are interested in nature, the Vadi Istanbul project is a recommended option as it is attached to the Belgrade forest and all units offer forest views.
Website: vadistanbul.com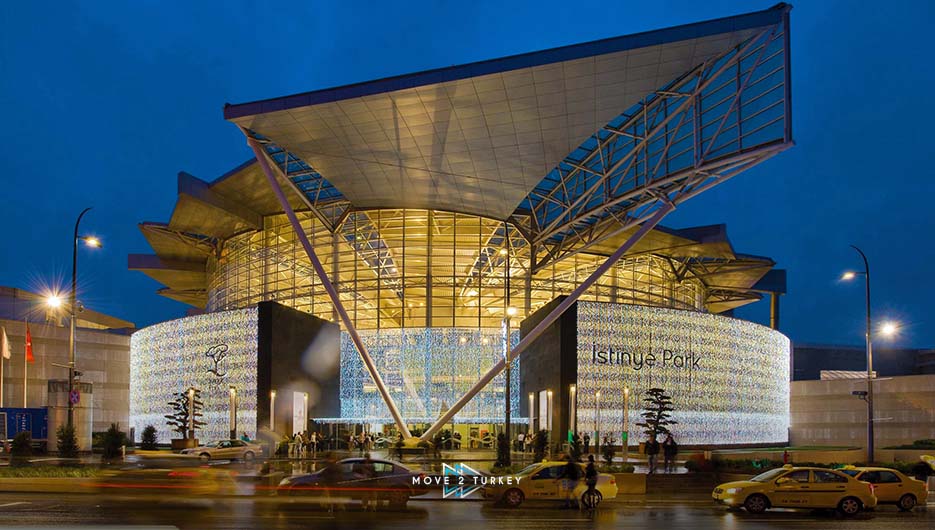 Istinye Park Shopping Center
Istinye Park Mall is one of the best shopping centers in Istanbul with 300 shops that offer both luxury and affordable brands.
The mall has great restaurants that offer a wide variety of food, and a traditional market at the end that sells cheese, bread, vegetables and meat.
Istinye Park is not near a subway, but it's worth the walk to find famous brands like Prada, Armani, Chanel, Dior and Turkish brands like Max Mara and Zara.
The mall has a beautiful interior with a huge glass dome and glass roofs that allows visitors to enjoy the open green spaces and covered areas at any time of the day.
Some of the famous brands you can find in the mall include Armani, Bottega Venetta, Burberry, Calvin Klein, Cartier, Chanel, Dior, Dolce&Gabbana, Fendi, Gucci, Hermes, Hugo Boss, Longchamp, Louis Vuitton, Michael Kors, Moncler, Prada and Tommy Hilfiger.
If you're looking for a great shopping experience in Istanbul, Istinye Park Mall is a must-visit destination.
Address: Pınar, Katar Cd No:73, 34460 Sarıyer/İstanbul, Turkey
Website: istinyepark.com.tr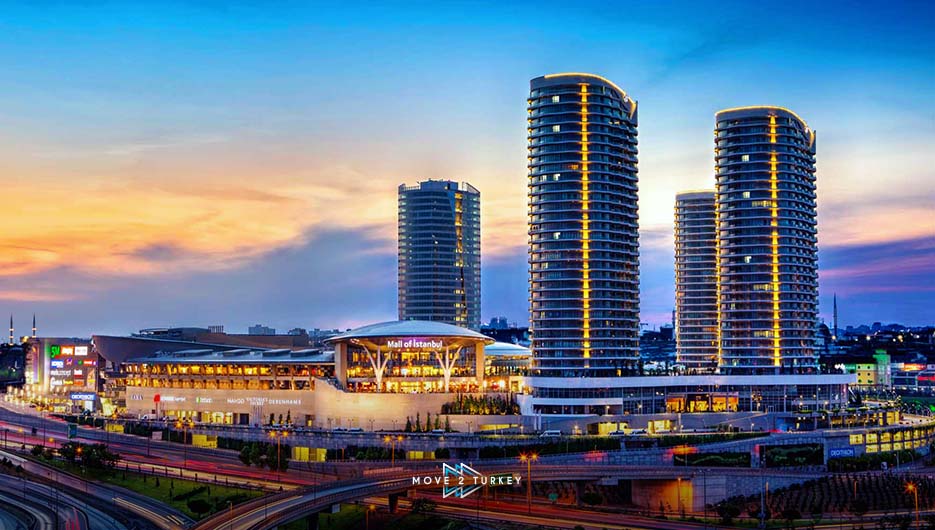 Mall of Istanbul
Mall of Istanbul is one of the most significant shopping centers in Turkey, housing world-renowned brands alongside Turkish ones.
With its launch in 2014, Istanbul Mall aimed to become Turkey's largest shopping, entertainment, and residential complex, boasting a staggering 350 stores.
The shopping center covers a vast area of approximately 156,000 square meters spread over four floors. Mall of Istanbul provides access to famous brands like Victoria's Secret, Miss Selfridge, LC Wakiki, Decathlon, and more.
This shopping center is particularly renowned for being the largest Victoria's Secret branch in Turkey. Additionally, the mall holds festivals every year from late spring to early summer, offering visitors incredible discounts.
Mall of Istanbul offers a broad range of products, including men's and women's clothing, children's apparel, shoes, bags, jewelry, cosmetics, perfumes, toys, household appliances, digital devices, and much more.
Moreover, Mall of Istanbul houses Moi Park, a gaming city that has earned the title of the world's largest indoor amusement park.
Located at Suleiman Demiral Boulevard, Mahmutbey neighborhood, Basak city, Istanbul, Mall of Istanbul is a must-visit destination for anyone seeking a comprehensive shopping and entertainment experience in Istanbul.
Website: mallofistanbul.com.tr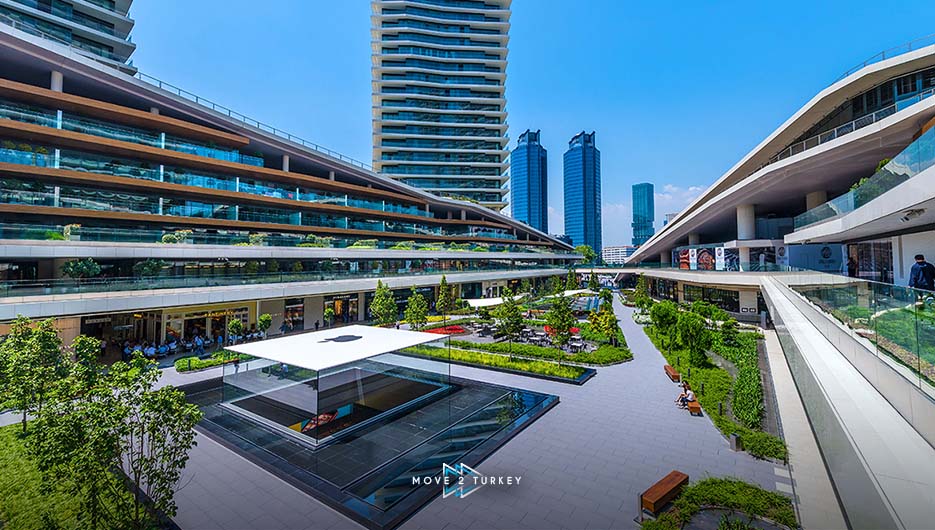 Zorlu center
Zorlu Center is a shopping center that mainly features shops and boutiques of world-famous brands.
Visitors can browse through the vast selection of brands, such as Brooks Brothers, Burberry, Bvlgari, Cacharel, Calvin Klein Jeans, Diesel, Dior, Dolce&Gabbana, DSQuared2, Fauchon, Fendi, Frank Muller, Gant, Juisy Couture, Lacoste, Lanvin, Shop LeBaron, Louis Vuitton, Michael Kors, Miu Miu, Mocassini, Moncler, MontBlanc, Montegrappa, Prada, Roberto Cavalli, Saint Laurent, Stella McCartney, Tiffany&Co, Tommy Hilfiger, Tory Burch, Valentino, and Victoria's.
Apart from shopping, the center features a large food court, cafes, and restaurants that serve gourmet food. Additionally, visitors can enjoy a large play area designed to cater to children of all ages.
To reach Zorlu Center, take Tram T1 to Laleli station, transfer to the metro station Vezneciler M2, and get off at Gayrettepe station.
Website: zorlucenter.com.tr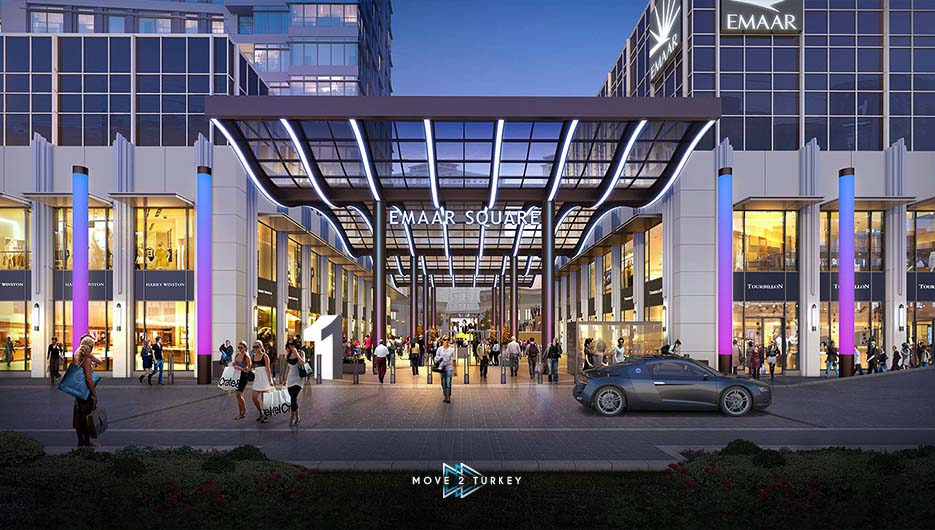 Emaar Square Mall
Emaar Square Mall is a recently built shopping center in Istanbul that offers a wide range of shops, as well as a children's playground, an aquarium, a cinema, and numerous cafes and restaurants.
Owned by Dubai-based Emaar Real Estate Group, Emaar Istanbul Mall is one of the best malls on the Asian side of Istanbul and the third largest shopping center in the city.
Located in the Uskudar district of Istanbul, the mall boasts an area of 138,423 square meters and houses many high-end stores of world-famous brands, making it a top destination for luxury shopping.
Moreover, Emaar Square Mall features the only underwater zoo and aquarium, as well as the only 4DX cinema on the Anatolian side.
The mall also includes a 15-theater cinema complex with a total capacity of 2,400 seats, a concert hall, and a dining area that offers both modern and traditional cuisine.
Some of the famous brands available at Emaar Square Mall include Galeries Lafayette, Cartier, Ermenegildo Zegna, Gucci, Hermes, Hugo Boss, Mont Blanc, and Vakko.
The mall also features more affordable brands such as Benetton, Bershka, Koton, Mango, Marks & Spencer, Massimo Dutti, Pull&Bear, and Zara, among others.
The mall has a residential project named Emaar Project, which offers luxury apartments with a unique view of Istanbul.
Address: Ünalan, Libadiye Cd. No:88, 34700 Üsküdar/İstanbul
Website: emaarsquaremall.com/tr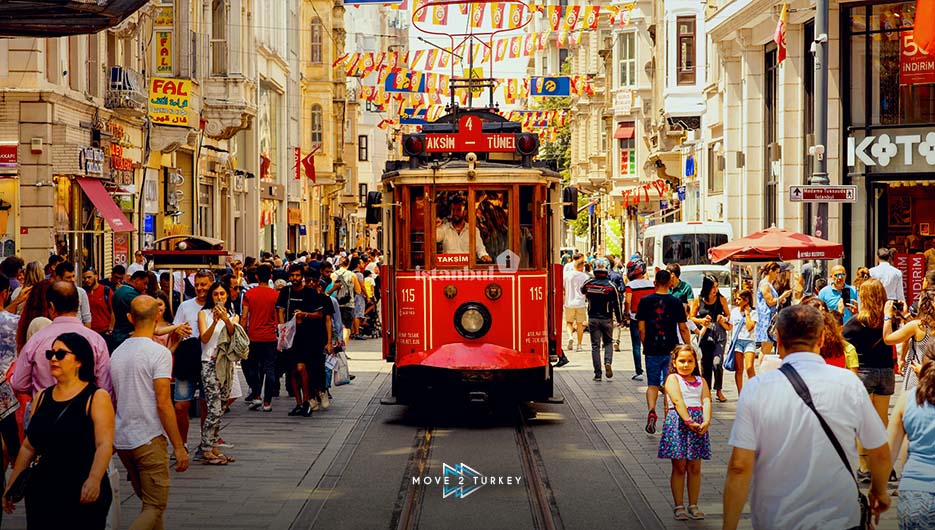 Istiklal Street
Istiklal Street is a vibrant and bustling thoroughfare in Istanbul that no traveler should miss. It's akin to visiting Paris without strolling along the Champs Elysees.
As you shop, various street performers keep you entertained, from musicians and singers to lively clowns. At the start of Istiklal Street is Taksim Square, where all sorts of transportation can be found.
The end of the street offers a charming atmosphere, with shops selling antique instruments, artists auctioning their work, and colorful handmade clothing.
Istiklal Street is an excellent place to shop, sightsee, and have fun while on foot, and there are plenty of transportation options available to reach Taksim Square.
Address: Beyoğlu/İstanbul, Turkey
Forum Istanbul Shopping Center
Forum Istanbul shopping center is an ideal place for budget-friendly shopping, despite being a bit far from the city center.
The shopping center boasts the largest H&M store in Istanbul and many other affordable clothing stores.
Furthermore, there is a large Ikea store adjacent to the mall, which is a major draw for shoppers.
For children, the mall features unique attractions such as Jurassic Park and a large aquarium that showcases spectacular aquatic animals.
You can find a wide range of products at this shopping center, including men's and women's clothing, children's apparel, bags, shoes, jewelry, perfumes, cosmetics, toys, home appliances, and digital devices.
Address: Kocatepe, Paşa Cd, 34045 Bayrampaşa/İstanbul
Website: forumistanbul.com.tr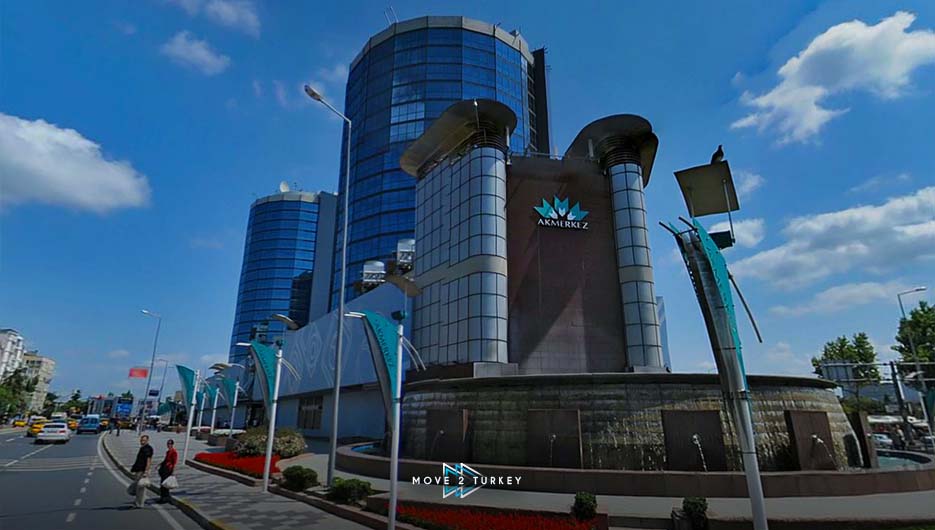 Akmerkez Shopping Center
Akmerkez Shopping Center is a well-known shopping destination in Istanbul that offers a variety of stores catering to men, women, and children's fashion, sports equipment, cosmetics, and health products.
Besides shopping, visitors can indulge in a diverse range of colorful dishes served in the center's restaurants. Most of the hotels in the vicinity of Akmerkez offer free shuttle services to and from the mall.
First opened in Etiler in 1993, Akmerkez is among the first shopping centers in Istanbul and has received nearly 40 awards from various prestigious institutions.
It is not only a popular shopping spot but also a business center and a residential area. This mall is considered one of the best shopping destinations on the European side of Istanbul.
Akmerkez offers a wide range of cultural and artistic activities, including operas such as Macbeth and Madame Butterfly.
Address: Kültür, Nisbetiye Cd No:56, 34340 Beşiktaş/İstanbul, Turkey
Website: akmerkez.com.tr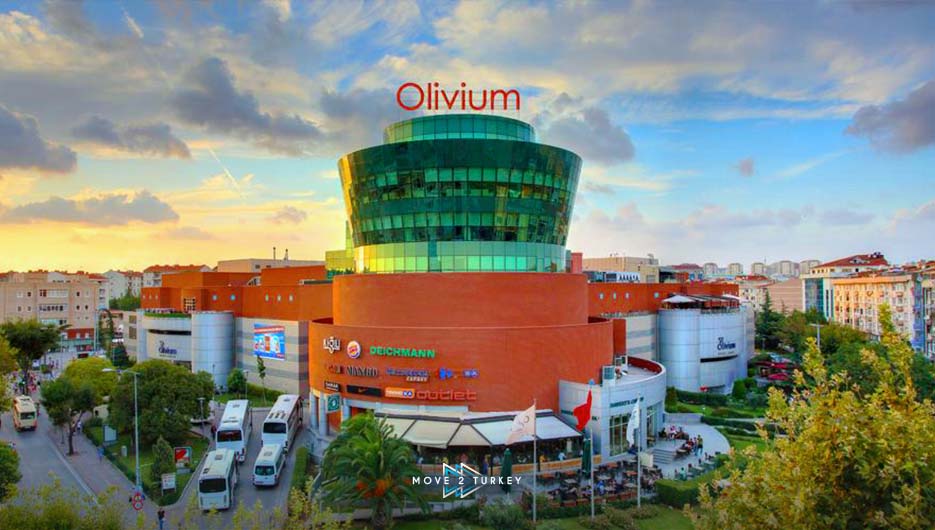 Olivium Outlet Center
Olivium Outlet Center in Istanbul's Zeytinburnu district is a contemporary shopping complex that offers quality merchandise at lower prices than other shopping destinations in the city.
With several hundred stores, shoppers can browse through a variety of shops selling clothes from top brands of past seasons at exceptional discounts.
The shopping center also houses six cinemas, a theater, a 15-lane bowling alley, and several restaurants and cafes, providing a complete entertainment experience.
Address: Beştelsiz, Prof. Muammer Aksoy Cad. No:30, 34020 Zeytinburnu/İstanbul, Turkey.
Website: forumistanbul.com.tr