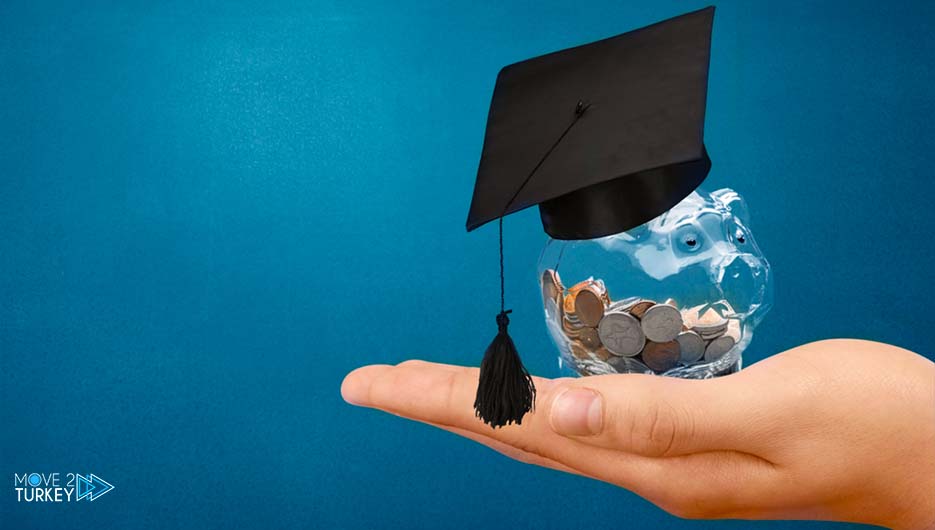 Turkey is one of the most attractive destinations for international students. As the certificates granted by this country are accredited by most European and American countries.
Therefore, it is a suitable bridge to transfer the continuity of life and work to the best countries in the world.
What people may usually think of in the meantime is the amount of tuition fees in Turkey.
However, international students can get scholarships in Turkey and pursue their education for free in this country.
Types of Scholarships in Turkey
The study environment in Turkey is not only suitable for international students, but the country has many scholarship programs to attract foreign students from all over the world.
Getting a scholarship in Turkey is often competitive among top students and researchers.
The most important of these grants are:
Turkish Stock Exchange Scholarship.
Middle East Technical University Scholarship.
Sabanci University Scholarship.
TUBITAK Scholarship.
Erasmus scholarship.
Turkish Scholarships
The Turkish Government in offering Turkish Scholarships aims to create a network of principals in different countries who are committed to international cooperation and mutual understanding between societies.
This scholarship also has different types.
The costs of this type of scholarship are also funded by the government.
The application dates for Turkey Scholarships for International Students are usually from January 10 to February 20.
This type of scholarship covers the three undergraduate, postgraduate and doctoral degrees.
In addition, other scholarships are offered such as Research Grants, Success Grants and KATİP (Learning Turkish Language) Scholarship.
Most of the best universities in Turkey offer their own scholarships and many offer Turkish scholarships.
Advantages of Turkish Scholarships
This Turkish scholarship not only includes financial support, tuition fees, accommodation and health insurance, but is offered at all levels of university education, i.e. Bachelor's degree in Turkey, Master's degree in Turkey, and Ph.D.
Generally, these Turkish scholarship programs are offered in two groups: Undergraduate Scholarship and Postgraduate Scholarship.
These scholarships are offered to undergraduate students in almost all undergraduate courses in Turkey, but they do not cover two years of an associate degree.
The scholarship also offers a wide range of master's and doctoral degree programs.
Turkish Postgraduate Scholarships are also offered for almost all majors except for the health sciences major.
Through the Turkish Scholarship Information Website (TBBS), applicants can get the necessary guidance on the scholarship they desire in universities.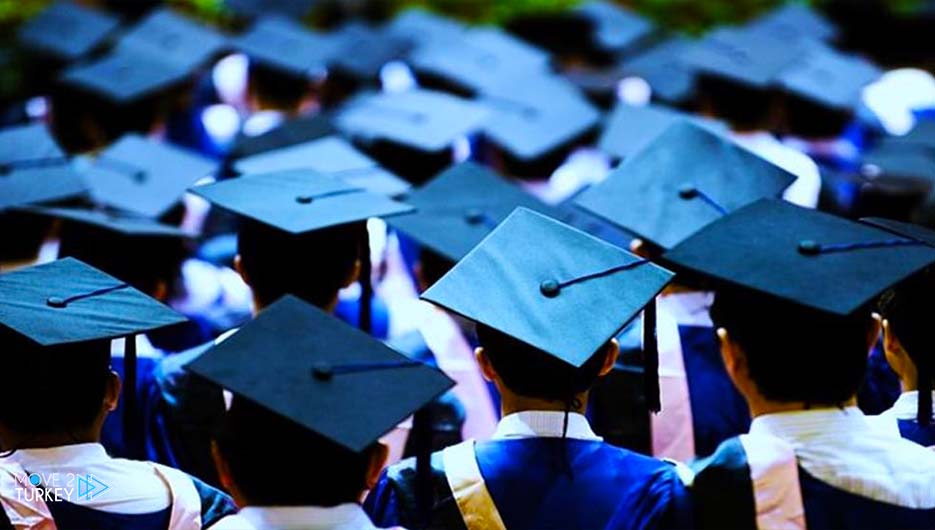 Middle East University of Technology (METU) Scholarship
Middle East University of Technology awards special scholarships to international students every year.
The purpose of offering these scholarships is to provide easy study conditions for international students.
The university also intends to provide conditions for international students to enjoy the same scholarships offered to Turkish students.
METU scholarships cover many aspects, such as food, dormitory, and cash grants.
The University Development Foundation also offers scholarships from Middle East Technical University to its applicants.
To receive these scholarships, international students must complete the forms and submit the documents to the METU Scholarship Office, located on the second floor of the Faculty of Arts and Letters in Ankara.
It is necessary to apply for the Middle East Technical University Scholarship.
This application must be signed and contain contact information, and the applicant must explain in detail the reasons for his application for a scholarship.
It is also necessary to provide relevant documents that can identify and substantiate the details and issues contained in the written petition.
Due to students' financial reasons for various reasons and sources, completion of a special form or document is not provided by METU.
Students are expected to provide documentation to identify financial problems or problems resulting from financial shortages.
These documents must explain the reasons why they need a scholarship.
Applicants who do not have all the required documents will not be evaluated.
Scholarship applications can only be processed by submitting the required documents directly to the Scholarships and Tuition Fees Office.
Also, documents submitted online or with online applications will not be evaluated.
When to Apply for the Middle East Technical University Scholarship
An applicant can apply for the Middle East Technical University Scholarship between the following courses.
Fall semesters: September – October
Spring semesters: February – March
Students can apply for a scholarship outside of these courses if there are exceptional and urgent cases that require immediate review.
The Middle East Technical University scholarship is offered for undergraduate and postgraduate courses and covers all fields of study.
Do not forget that the main conditions for obtaining a scholarship from the Middle East Technical University is to have a high grade point average.
Sabanci University Scholarship
This scholarship in Turkey is offered to students who intend to continue their studies in postgraduate education (Masters and PhD).
Recipients of the Sabanci University scholarship are selected based on their academic record.
Recipients of the University's Alumni Scholarship are first accepted by the Admissions Jury, and based on their educational background, presented to the Alumni Board of Directors.
The Postgraduate Council then assesses the general eligibility of the applicant for the Sabanci University Scholarship.
The Sabanci Scholarship Award is based on the faculty decision, which is based on a person's grade point average.
Additionally, to receive this scholarship, the applicant must meet a set of requirements. The most important ones:
Submit a language certificate.
Submit a valid Bachelor's or Master's degree.
Submit other acceptance documents such as: GMAT or GRE score.
Sabanci University has a number of other scholarships, the most important of which are:
Grant for Sabanci University Research Project
Students who receive grants as part of research projects receive a monthly stipend that covers the minimum tuition fee.
Postgraduate students who have been awarded this scholarship will also have two-person dormitories for 10 months, and PhD students will enjoy single-person dormitories for 12 months.
Aysegul Arsoy Sabanci Scholarship
Each year, an MBA student receives an Aysegul Arsoy Scholarship between September and June.
The scholarship includes a waiver of tuition fees, a monthly stipend of 1050 liras for ten months, access to a dormitory for two people and a book purchase stipend of up to $200 per year.
Sabanci University Scholarship
Those who succeed in obtaining the Sabanci University Scholarship are completely exempted from paying tuition fees.
The applicants also receive a monthly stipend of up to 2500 liras for up to 10 months at the master's level and 3200 liras for the PhD program for up to 12 months, and they will benefit from dormitories for two people free of charge.
Bilkent University Scholarship
Students applying for a Bilkent University scholarship are evaluated and selected according to a number of university criteria.
These criteria are:
High School Texts.
Transcripts of national examinations or scores of international examinations and other scientific standards.
Finally, applicants eligible for a scholarship are exempted from paying partial or full tuition fees.
Scholarships from Bilkent University are awarded at five levels ranging from 20% to 100%.
Also, a number of people who are 100% exempt from paying tuition fees can use the free accommodation.
Students who have been successful in obtaining a scholarship from this university can benefit from the tuition-waiver grant for a maximum of 4 semesters in the English language preparatory program and for a maximum of 10 semesters in a 4-year undergraduate programme.
Also, residence grants are only offered to students for up to 8 semesters.
Conditions for obtaining a Bilkent University scholarship
This scholarship is for undergraduate students and it covers all fields of study.
The applicant must also be able to obtain a grade point average of 2 to 2.5 in the GPA during the study period.
It is also important to write the applicant's high school transcripts or international test scores.
It is important to know that students who can have an annual GPA of 3.30 or higher during their studies can be awarded an eligible scholarship from the university.
TUBITAK Scholarship
The Turkish Scientific and Technological Research Council offers the TUBITAK Scholarship to foreign applicants wishing to pursue postgraduate, doctoral and post-doctoral studies in Turkey.
To receive this type of scholarship, the applicant must fulfill a number of conditions, such as:
Bring the diploma of the previous courses and the transcript of the previous academic years.
Eligibility for admission to the chosen university (some universities may require applicants for qualifications such as a language certificate, GMAT or GARE).
The applicant must not have Turkish citizenship.
The applicant must be of the appropriate age.
Erasmus Scholarship in Turkey
The Erasmus Scholarship is a program developed by the member states of the European Union, in which Turkey has also participated and is used in some of its universities.
The Erasmus law is that students in some Turkish universities can spend one or two semesters for free in another country.
Avicenna Scholarship
The Avicenna Scholarship is a competitive scholarship funded by the Turkish government and is intended for outstanding students outside Turkey.
The Avicenna Scholarship in Turkey is only offered to applicants for undergraduate studies.
Applicants from most countries of the world can use this scholarship.
The Avicenna scholarship covers various disciplines such as medical sciences, electrical engineering, business administration, accounting, engineering technology, etc.
This scholarship includes living costs, accommodation, tuition fee waiver, health insurance fee, and transportation allowance.
Students of these scholarships also receive a monthly stipend of 600 liras from the university to cover their current expenses.
The Avicenna Scholarship includes not only a bachelor's degree, but also a Turkish language course.
Therefore, its duration ranges from 6 to 7 years depending on the field of study.
Turkish Success Scholarship
This scholarship is funded by the Turkish government.
This program helps international students to study at one of the 50 higher education institutions in Turkey based on their abilities.
The Turkish Success Scholarship covers a Turkish language course as well as financial support.
This language course also helps foreign students to learn more about Turkish culture and civilization and adapt to it.
This scholarship covers different programs at different levels of education. These scholarships are also offered to the student in two forms: a full-time program and a language and culture programme.
Full-time scholarship applicants receive a monthly stipend (800 lira for a bachelor's degree, 1100 lira for a master's degree and 1600 lira for a doctoral degree), tuition fee waiver, medical services, free accommodation and a one-year Turkish language course.
In the fields of health sciences, humanities, and engineering, such as electrical engineering, etc., the scholarship is full-time for a period of four years.
But the Language and Culture Scholarship is for students who have already studied in Turkey and is offered for one year only.
These scholarships also offer temporary scholarships in Turkey to attract foreign researchers for a period of 3 to 12 months.
The scholarship includes a monthly stipend of 2000 lira, Turkish language courses, accommodation and the plane ticket.