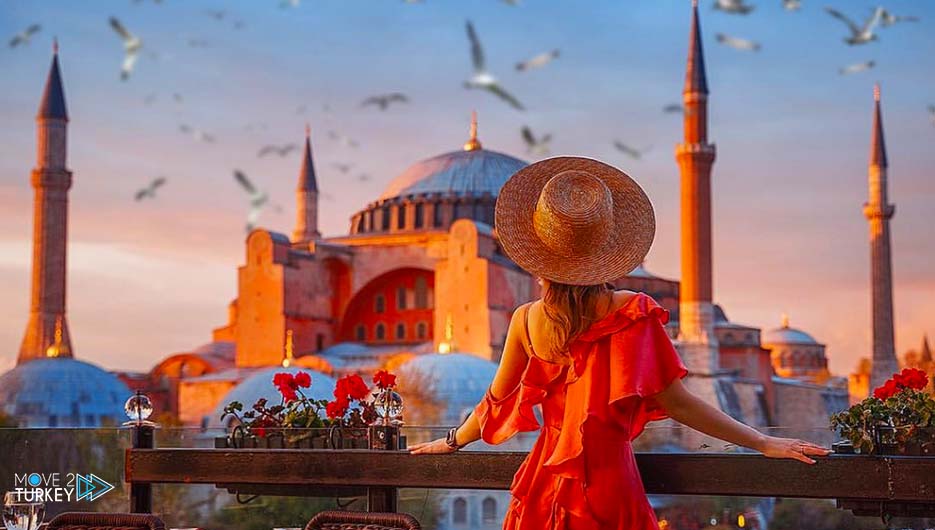 Istanbul is one of the most important cities suitable for life in Turkey.
It is the only city in the world that is located on two different continents (Asia and Europe).
It is also one of the few cities in the world that combines modernity with ancient monuments.
Where people of the world are drawn to live in Istanbul.
So you must be interested in life in Istanbul, the beautiful city in Turkey.
Which may be a major reason for you to think about living and settling in it.
In this article, we mention everything you can think of about life in Istanbul.
In addition to everything that assures you that traveling to Istanbul is not a wrong choice at all.
Living in Istanbul and Turkey
In general, we tell you that Turkey is a country in Europe and Asia, and it is one of the developed countries.
It often drives many immigrants who intend to migrate abroad.
Among the different cities of Turkey, Istanbul specifically hosts people from all over the world who intend to immigrate to the country.
What is life like in Istanbul ?
Of course, from the title of our main article, the first thing that may come to your mind are your questions about life in Istanbul and if Istanbul is a good place to live in?.
When you walk in the streets of Istanbul you will feel relaxed.
You will also see that people of all colors, ideas, religions live together.
From veiled women and girls to men, everywhere, in the streets, the subway and the malls…
In addition to this, you will see many handsome boys and girls with completely different ideas and prismatic appearance. But without any heavy sight or unusual confrontations.
You also find that there is enough space for every kind of faith, life, thought and style.
The feeling of freedom and calm that reigns in Istanbul makes you happy and full of energy.
Istanbul, the city of moments:
Istanbul has very variable weather, for example you cannot plan for tomorrow.
If it was sunny now, you could suddenly see the true meaning of rain after an hour.
It could rain so hard that you cannot move.
So even though you can see that the weather is good and it is not raining.
You must, however, be prepared for any moment of the rain, and calculate your dates and times accurately.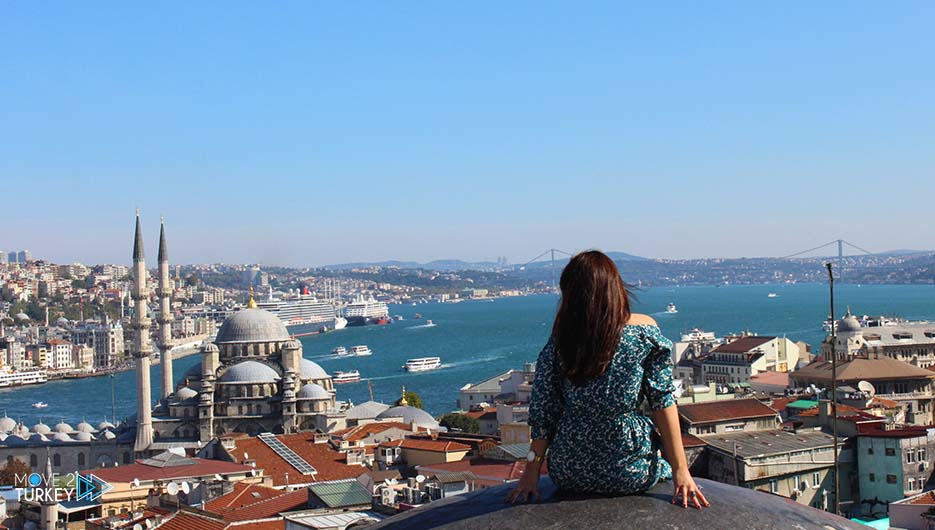 Quality of life in Istanbul, Turkey
If you choose to live in one of the modern European cities in Turkey.
So we are talking about Istanbul, of course.
We assure you that you will definitely continue your life with first international quality in Istanbul.
Let's start this way, Istanbul is definitely one of the best places to live in.
It has excellent colleges and universities, entertainment centers and shopping centers.
In addition to wide and limitless job opportunities.
Istanbul and Turkey are a great bridge for those who do not want to lose their money and experience life in a modern country.
If you are planning to immigrate and live in this city, you will never regret this decision.
Absolutely one of the finest and best cities you can live in.
Benefits of life and stability in Istanbul
Istanbul is one of the most touristic cities in Turkey, and is also the cultural capital of this country.
So you can make sure that there are many job opportunities for people in this city.
Also, the cost of living in Istanbul is very low compared to other major cities in Europe.
The price of cheap apartments in Istanbul is one of the most important things in case of buying a house in Istanbul.
It's all in this beautiful, four-season city, with its many amenities and social amenities.
In addition to the low cost of living compared to other major cities in the world.
The many job and education opportunities can easily meet your expectations.
Even if you don't intend to stay, you can make money by buying and then renting out a property.
Not to mention that it has been officially announced that any foreign citizen who buys real estate in Turkey will obtain citizenship, provided that the value of these properties is $ 250,000 or more.
Immigration to Istanbul, Turkey
If you are reading this, then you must have heard the name of Istanbul Tour many times during these years.
And you are more or less familiar with the features of this Turkish city.
There is no doubt that Istanbul is one of the most important cities in Turkey.
Which is also considered one of the cities of great economic and commercial activities.
Therefore, immigration to Istanbul can be the best option to obtain better welfare conditions for a more favorable life.
In addition to the favorable economic and working conditions. Istanbul has a very pleasant urban environment. With its typical features, that attracts many tourists every year.
Also, Istanbul has provided conditions for studying in this country.
This is due to the presence of many first-class universities in this city.
Looking at these characteristics, you will see that they are all factors that make Istanbul one of the most important destinations for immigration all around the world.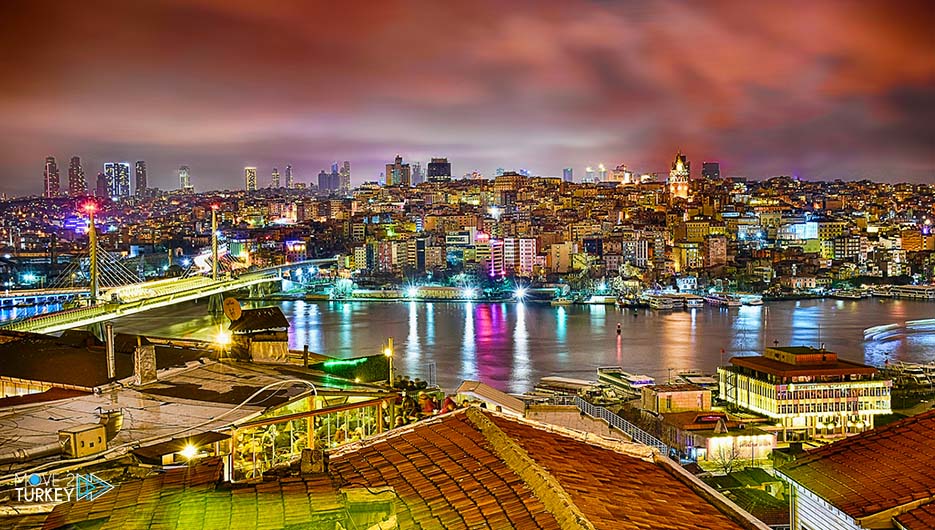 Why is Istanbul so popular among foreigners ?
In 2010, Istanbul was named the European Capital of Culture. And that made the city even more popular in Europe and Asia.
Note that in recent years, a large number of foreigners have bought homes and real estate in Istanbul.
It is also known that a large number of the city's population consists of foreigners who have chosen to live in Istanbul.
So if you choose to live in this city, you have to prepare yourself to live within a great demographic diversity.
You may have neighbors from several countries in the building you choose to live in.
Also, an important point worth noting in this regard makes foreigners interested in traveling to Istanbul.
That is, there are no restrictions on their residence for a period of three months without the need for any permit, this is definitely a distinct advantage.
In addition to the ease of transportation of their family members and relatives, and the low cost of doing so.
How to live in Istanbul as a foreign citizen
After settling in Istanbul and starting to live there.
The amount of your monthly income will depend on the type of job and business activity in your home country.
If you have a special skill, you can definitely use this skill easily in Turkey.
Plus you get a reasonable income to cover your expenses.
However, you should also bear in mind that Turkish citizens are in the country to get a job too, so the foreign citizens are secondary.
So before immigrating to Turkey, it is better to have special educational qualifications or skills that are strongly required in Turkey to get a decent job with a decent income.
Guide for living in Istanbul and obtaining residency for foreigners :
The easiest way to live in Istanbul is to enter Turkey first as a tourist.
Then after your arrival in this country, you will be issued a residence permit as a tourist for a period of up to one year.
You can also obtain residency due to work, education, buying a property, starting a business or marrying a Turkish citizen.
To start the residency application process, you must collect some documents and send them to the Department of Immigration.
It takes up to 90 days from the moment of submitting the application until the date of the announced result.
Note that you cannot leave the country for up to 15 days.
And while waiting for the residence permit, unless you have a special permit.
At the end of the year, when the license expires, you can renew it if you wish.
Lifestyle in Istanbul
Some key questions about living in Istanbul? How are the conditions of life in Istanbul?
And what does the lifestyle in Istanbul look like compared to other cities? What about people? Do they treat foreigners well?
First, living conditions anywhere in the world depend on your lifestyle.
You may have a cheap life in Istanbul or your lifestyle may make you pay a lot of money to live in this city.
As for the question about the Turkish society in Istanbul and how to deal with your life there.
We don't know exactly what kind of ideas you have in mind about Istanbul.
But to tell you the truth, life in Istanbul is very similar to life in any other big city in the world.
Of course, it has its own cultural and architectural style, but at first glance it will conclude that.
Istanbul is a liberal city that reminds you of a place like Europe.
Also, there are hundreds of very different neighborhoods in Istanbul.
People here are like anywhere, get up early and get to work.
Children also go to school, others go to the gym, have breakfast, and take a walk.
Depending on the neighborhood, life in Istanbul can be either very crowded or very quiet.
So if you are a foreigner and are thinking of coming and living in Istanbul, don't worry, you won't find it hard.
Is the cost of living in Istanbul high ?
The cost is clearly a bit high in larger cities and tourist destinations.
However, the costs of accommodation in Istanbul are somewhat low compared to other European cities.
This makes it a good choice for anyone interested in relocating, starting a new life and looking for new investment opportunities.
For example, if you want to start a company, according to the Turkish law, you can easily do so and start your own business.
How much does it cost to stay in Istanbul ?
In cost of living measures, Istanbul usually ranks in the middle.
It was ranked 130th most expensive city in the world out of 231 cities in 2019.
This is according to the Mercer classification, which is a global classification that measures the standard of living in various cities and capitals of the world.
If you live in Istanbul, the average monthly cost ranges between $ 500 and $ 600 per month.
It should be noted that neighborhoods in Istanbul differ in the cost of rent.
So in general, wages in Istanbul are also estimated at 3500 TL.
It is sufficient to support a small family, with food, drink and housing.
Life in Istanbul and Turkey, in general, is not within the high cost range.
Especially when compared to other countries in the world, it has similar features in urbanization and classification.
But regardless of the cost, Istanbul is a city that makes its mark on everyone who lives in it.
What are the working conditions and the economy in Istanbul?
Because this city is quite an international and tourist city.
Large companies and industries are established annually in Istanbul.
It is logical that these companies need Turkish and foreign labor and expertise.
In Istanbul in general, you can easily find a good job if you have the right capabilities.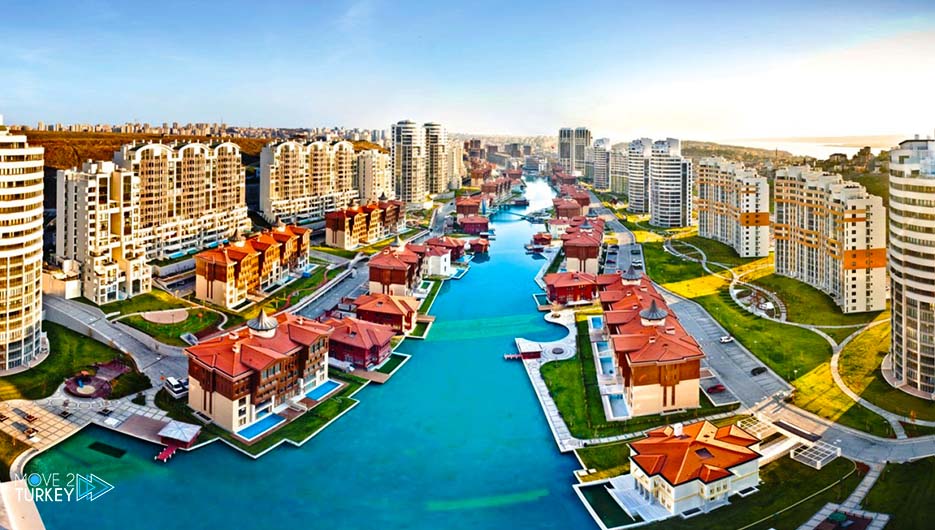 Buying a property in Istanbul
property in Istanbul is characterized by great diversity due to it being a large city, where you can find good property opportunities.
There are also many turnkey and under construction projects in the city that can be purchased for investment reasons.
Housing in property in Istanbul and Turkey in general :
The property market in Istanbul is one of the very booming markets in Turkey.
This is due to the increasing demand for living in Istanbul day after day.
This is why most people tend to buy or rent a home for themselves and their families.
Prices also vary widely in this city.
This is according to the area of ​​the property, its view, its proximity to the transportation network, and others.
If you are interested in renting a house in Istanbul, you can receive your application.
By going to one of the specialized property agencies in the city, and you will definitely find what you are looking for.
Noting that the landlord must pay the rental fees in Turkey, and the tenant will not have to pay it.
You can also rent from the home owner directly by visiting specialized websites such as sahibinden.com.
What are the best places to live in Istanbul ?
This question is one of the most difficult questions that can be answered in Istanbul.
As the city contains a great diversity of lifestyles.
Whether you want an apartment in an ancient neighborhood, or an apartment in a luxurious residential complex in one of the modern areas of the city.
Or, for example, if you want an apartment with a sea view, or green views.
In short, you are the only one who can answer this question, and whatever the answer is, you will find yourself taking the correct answer.
Because you will find everything you are looking for, for a life suitable for you in Istanbul.
Find out the best property for you in Turkey
Distinctive areas with sea views in Istanbul :
Beşiktaş
Zeytinburnu
Florya
Bakırköy
Kadıköy
Beylikdüzü
Avcılar
Büyükçekmece
Küçükçekmece.
Distinctive areas located in the center of Istanbul :
Şişli
Fatih
Aksaray
Beyoğlu.
Districts with a modern urban system in Istanbul :
Başakşehir
Bahçeşehir
Esenyurt
Beylikdüzü
Büyükçekmece.
From our perspective, we will talk about one of the best areas of Istanbul.
Which we think will be an ideal area for you.
This is due to its high-level architectural and planning system, which is Başakşehir district.
Başakşehir, Istanbul :
Başakşehir has modern infrastructure with distinguished services.
Such as high-end complexes and high-rise towers, and the geographical location near bridges and airports.
The area is classified by property experts in the city as one of the best areas of Istanbul to buy an apartment, as it is considered as the new center of the city.
The area is concerned with tranquility next to a large lake, and it has high-end educational and health services.
And recently it has become the first destination for local and foreign investors.
Therefore, we find that the prices of apartments in Başakşehir are constantly growing.
And when you own a property there, you are contracting with some of the most prestigious and modern projects in Turkey. That guarantees its inhabitants a high level of luxury.
Education and Study in Istanbul
The number of international students who choose to study in Istanbul has increased significantly in recent years.
This indicates that the city and even the country has become a popular educational destination for international students.
Tuition costs are low for the high quality of education.
This drives many international students to choose to study in Istanbul.
In addition, it is also possible to obtain a Turkish scholarship.
The scholarship covers accommodation costs, tuition fees, health insurance, and travel expenses.
The university education system is characterized by a modern style that has given the universities of Istanbul and Turkey great international acclaim.
Teaching at universities is done in English and Turkish.
Language courses are also provided to every student accepted into the universities.
After that, the students are transferred to university departments after the preparatory lessons are completed.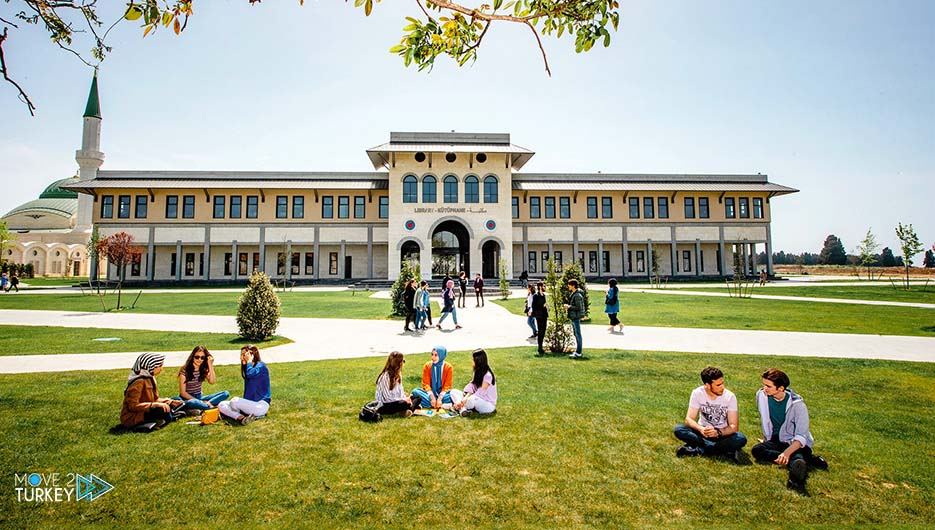 The advantages of life in Istanbul from the students' perspective :
There is no need to obtain a student visa to immigrate to Istanbul, it is sufficient to obtain a study permit.
The cost of living in Turkey is much lower than in other countries such as Germany, France, Canada or the United Kingdom.
While residing and studying in universities, it is possible to do student work to cover part of the study and living expenses.
If you are eligible and receive a Turkish scholarship, the study and living expenses will be very low or maybe free.
Turkish universities certificates are internationally accredited certificates.
A modern and fully equipped campus.
The advantage of internationally accredited Turkish university degrees in the universities of Istanbul and Turkey :
Whereas, the degrees of international students studying in Turkish universities are accredited in many European countries, the United States and the world.
The advantage of having a modern and fully equipped campus in the universities of Istanbul and Turkey :
Both public and private universities provide students with easy access to information.
In addition to providing students with a large, comfortable and well-equipped learning environment.
Students can also complete their higher education in a modern setting.
Using laboratories, libraries, student societies, artistic activities, and more.
Read about the best Turkish Private universities here.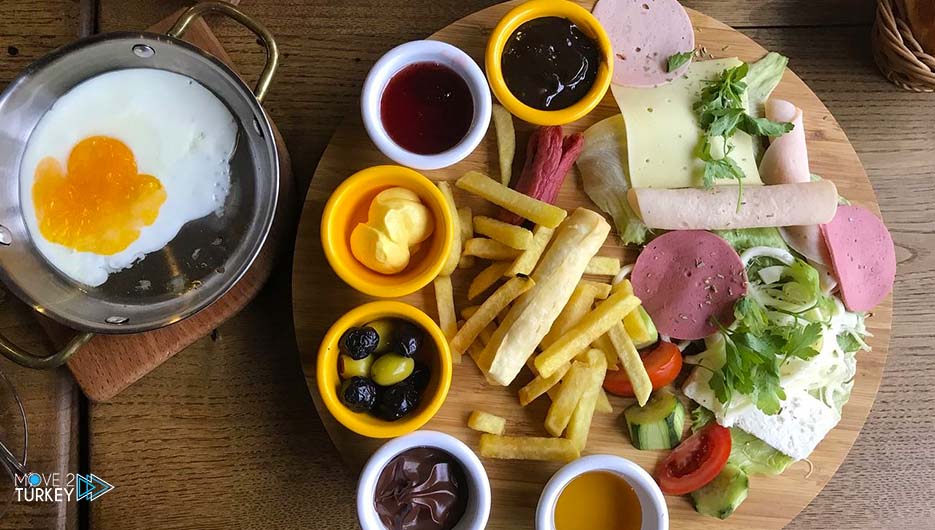 Food in Istanbul
If you are someone who likes to enjoy delicious meals every day.
You are in the right place, as Turkish cuisine is known for its great diversity.
And you will find special meals that may be a sufficient reason for you to settle and enjoy life in Istanbul.
Istanbul has a large number of good restaurants.
From luxurious and expensive restaurants to inexpensive and affordable restaurants.
All of which offers all kinds of meals with high quality and for a low price.
Means of transportation within the city of Istanbul
Istanbul has a huge transportation network, which is considered the best in Europe.
There are many means of transportation within the city.
Such as Istanbul's Metro network, Metrobus, and tram line.
In addition to the traditional transportation network and maritime transport.
So people can easily move from one region to another, which facilitates the conditions of life in Istanbul.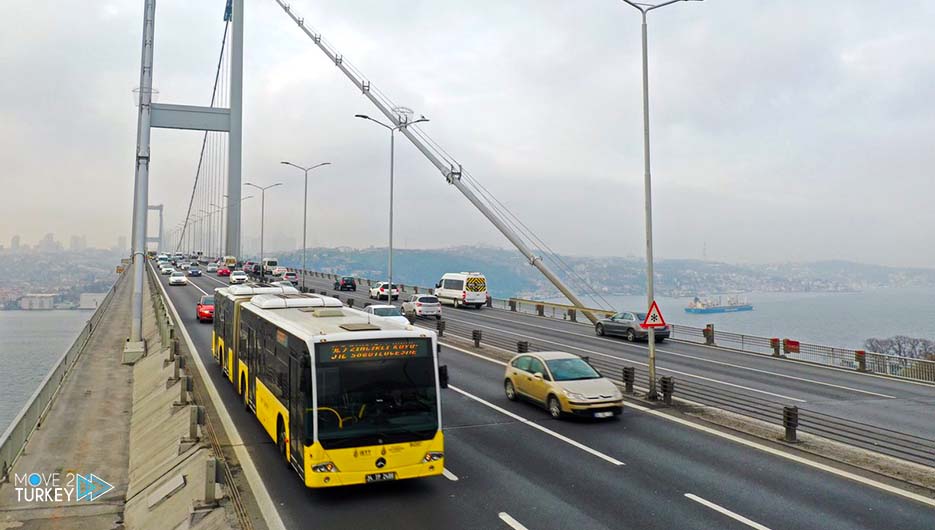 Advantages of living in Istanbul, Turkey
Apart from all that we have mentioned, there is definitely the weather, in winter it does not become cold or uncomfortable at all, just as the weather in most parts of the year in Istanbul is sunny and warm.
Another advantage of living in Istanbul is the kindness of people, so if you have a problem, there is always someone to help you.
Istanbul is a city of confrontation, freedom and diversity.
Turkish food is another reason why people love it here, as everyone can find delicious food according to their taste.
Disadvantages of living in Istanbul, Turkey
One of the most important disadvantages of living in Turkey is the language, because Turks prefer to communicate in their own language.
Given that the city of Istanbul contains a mixture of races and individuals, there is a reason for increased caution and protection from theft, but this phenomenon is very rare compared to other cities, and there is a very well built security system.
Transportation in large governorates is crowded, and this makes commuting in private cars a little cumbersome, but this downside has been greatly reduced recently due to the well built transportation network in Istanbul.
After all that is characterized by life in Istanbul, why Ankara and not Istanbul is the current capital of Turkey ?
Regardless of whether you are near or far from Turkey, or that you live in Turkey itself.
The first city that springs to mind when talking about this country is the famous city of Istanbul.
Even today, many people, and maybe even you too, believe that this important city throughout its history is the Turkish capital.
But contrary to suspicions, the Turkish capital is Ankara (The city that is located in central Anatolia, very far from the sea).
The difference between life in Istanbul and Ankara over time :
For centuries, Istanbul was a very important city.
It was the capital of the eastern part of the Roman Empire (Byzantine) for many centuries.
When it finally fell into the hands of the Ottomans, it became their capital as well and continued to have an important influence for centuries to come.
Conversely, Ankara has always been a small and secondary city in fact.
As it was founded in the era of the Hittite Empire more than 3000 years ago.
Although it was an important commercial terminal, it spent its entire history in the shadows of Istanbul and other larger cities.
But with the turn of the twentieth century things changed, and suddenly Istanbul was no longer the capital.
Rather, everything was transferred to Ankara, which witnessed a very rapid population explosion and growth that continues today.
Success remains for the most famous city in the world, Istanbul..the city of life.
In spite of that, after more than 100 years of making Ankara the Turkish capital.
Istanbul is still bigger than any other city in Turkey.
Even with the historical impact ignored, Istanbul still has a population that is three times larger.
Besides, it has a more prosperous economy and a more strategic location.
Of course, the long and ancient history of Istanbul (or as it was called Constantinople) cannot be denied.
We gave you an explanation about life in Istanbul.
Finally, Huma Gruaz, CEO and founder of Betac Agency for Public Relations and Marketing Communications says: (Istanbul has an attractive charm, I have lived in the United States for more than 20 years.
But I still say I am from Istanbul when they ask me where are you from.
The city becomes a part of you, whether your life is in it or not.)