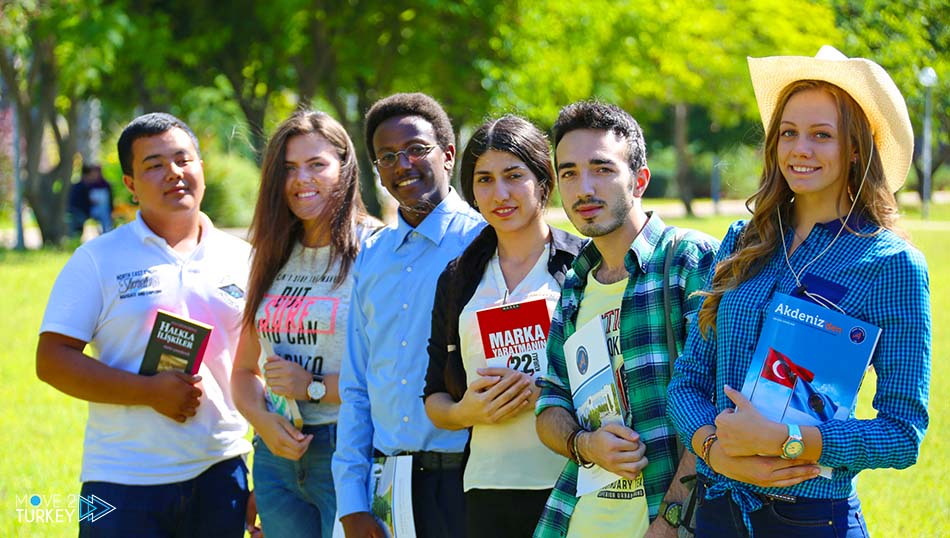 Contrary to popular belief, private universities in Turkey are not inferior in terms of academic standards or facilities and equipment. It can even be said that a large number of these universities rank well and have a good international reputation.
There are more than 200 universities in Turkey, 120 of which are public universities.
Studying in public universities in Turkey is not completely free, but it can be said that its cost is very low. Private universities in Turkey are universities that provide their services at a higher cost, and of course, in the meantime, it can be said that they offer more services at a higher cost.
To know more about private universities in Turkey, follow us until the end of the article.
What do Turkish private universities look like?
In Turkey, the fact that the university is non-governmental does not mean that its services are poor and its academic rank is low. Many private universities in Turkey have succeeded in establishing themselves in the world, step by step with public universities and even with the most powerful universities.
There are about 80 private universities in Turkey. Their fees are expensive compared to Turkish public universities and very cheap compared to private European universities.
Due to the intense competition among Turkish students to enter Turkish public universities, participation in this race is not profitable and it is less common for foreign students in Turkey, especially for medical and dentistry majors.
Looking at the international rankings, it can be noted that the private and public Turkish universities have a good global reputation. Many private universities, along with many Turkish public universities, have succeeded in establishing themselves on a global scale.
If you are concerned about education in these universities, it is interesting to know that most of these universities offer very interesting scholarships, and support students both inside and outside the university.
For example, in most private universities, if a student gets the best grade point average in one semester, he or she can pass the next semester without any tuition fees. Either the housing for these students is free or with a lot of discounts. Or if a student is studying for a PhD, he can even earn a living and residence by participating in research projects in addition to university tuition fees.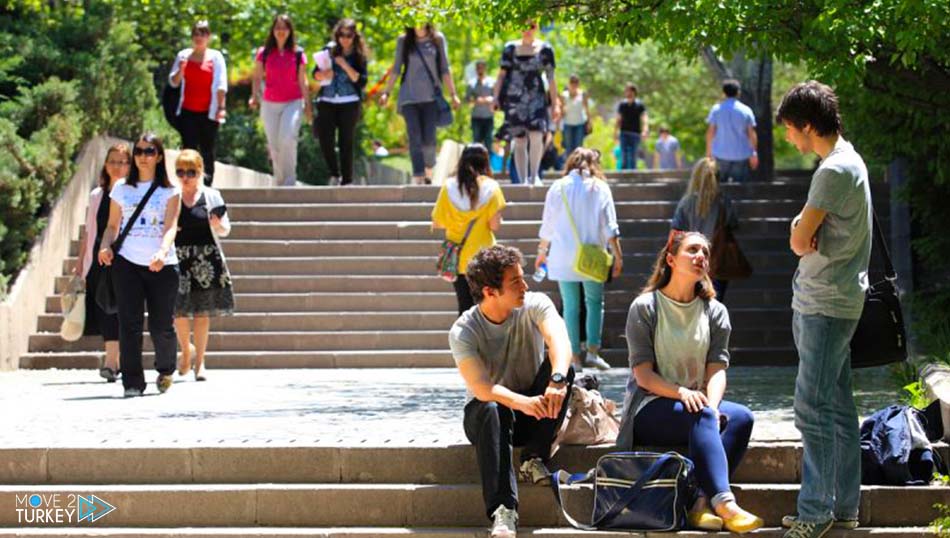 University fees in Turkish private universities
The tuition fees for these universities are determined according to the city and department that the student chooses. It is interesting to know that if your language of study is Turkish, your tuition fee will be cheaper. Studying in English, German, Spanish, French and…. could cost you more.
At many of these universities, you can pay the tuition fees in installments and pay each part on time. Some of these universities may charge you an additional percentage of the tuition fee.
The most expensive fields of study are medicine, dentistry and pharmacy. If you wish to study these fields in English, you will also pay an additional fee.
The period of medical education is 5 years and all graduates can obtain an international medical degree, travel to European countries, Canada, the United States of America, and Australia, and work without an internship.
Read more about the cost of studying in Turkey.
The best private universities in Istanbul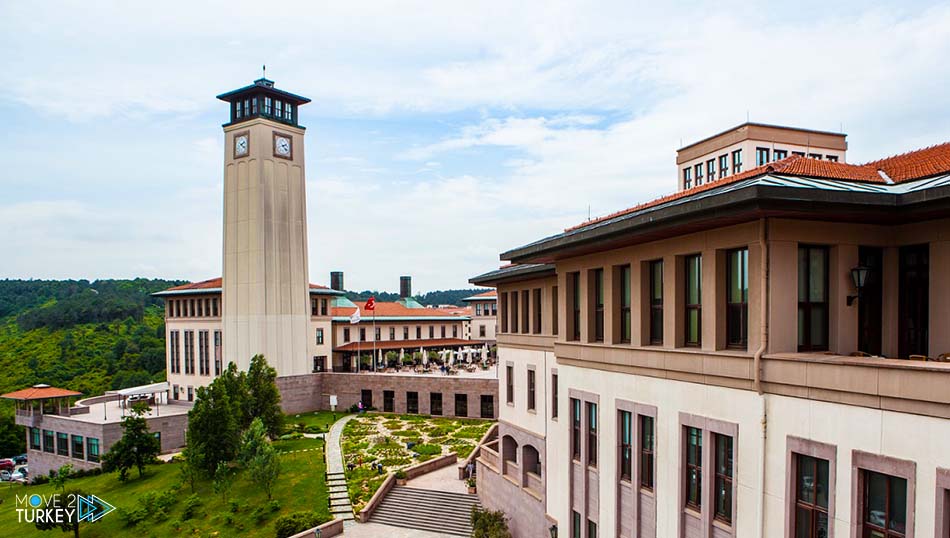 Koc University
The university was established in 1993 as a non-profit private university in Istanbul. The university's motto was to contribute to global public knowledge, intellectual, economic, technological and social developments. The faculty members of this university were selected from the best international colleges in their major.
It is interesting to know that this university has achieved an interesting record, as it receives the second largest Turkish research funding, either from the government or the European Union.
This university is the sixth best university in Turkey to study medicine. Admission to this university is done through tests such as SAT.
The university includes the Faculties of Social Sciences, Humanities, Administrative Sciences, Economics, Engineering, Basic Sciences, Law, Nursing and Medicine.
In total, the university has 22 undergraduate programs, 31 graduate programs, and 16 doctoral programs.
Koç University stresses the need to attract the best international students, and for this reason it has provided the necessary facilities for these students. On the other hand, this university has succeeded in becoming one of the best private universities in Turkey in a short period of time by attracting the best high school students in Turkey.
The language of study at this university is English, with the exception of law and nursing. Law and nursing are taught in Turkish.
Koç University uses creative techniques and group teaching to educate its students, so studying at this university will not be boring at all.
Despite the university's peculiarity, and of course the high costs compared to public universities, the university helped its students by offering scholarships to the best students in exchange for tuition fees, food, housing and even transportation. In addition, it is possible to work at the university, especially in the field of nursing.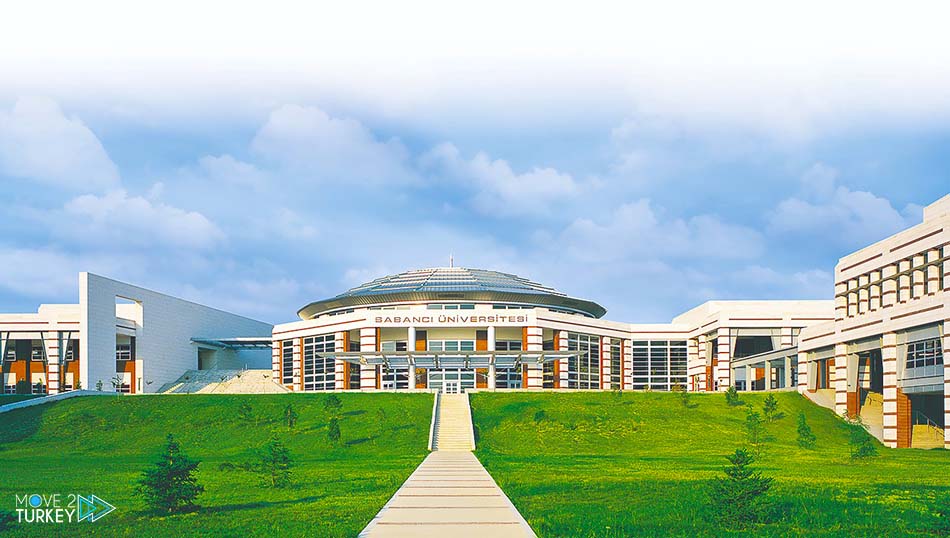 Sabanci University
Sabanci University was established in 1994 in Istanbul and deserves to be on the list of the best private universities in Turkey.
The university covers an area of ​​just over a million square meters and is 40 km from the center of Istanbul.
Sabanci University began enrolling students in 1999, and held its first classes that year.
Sabanci University is one of the best universities in Turkey and it also has an international ranking, and given the appropriate and affordable tuition fees for this university, it is not surprising that most foreign students who apply to study in Turkey choose this university to study.
In addition, Sabanci University offers a variety of scholarships for international students, which guarantee high-quality and relatively inexpensive education.
The interesting thing about this university, is that nearly 90% of this university's graduates work in the best centers, companies and even universities in the world after only one year of graduation.
The university system is based on raising the level of basic knowledge, and passing this course is mandatory for all students. Students of this university are trained to develop their scientific foundations, critical thinking and interdisciplinary approach.
More than 90% of the faculty members of this university obtained their doctorates from outside Turkey, and the number of faculty members at this university is 368. In fact, there is a faculty for every 14 students at the university.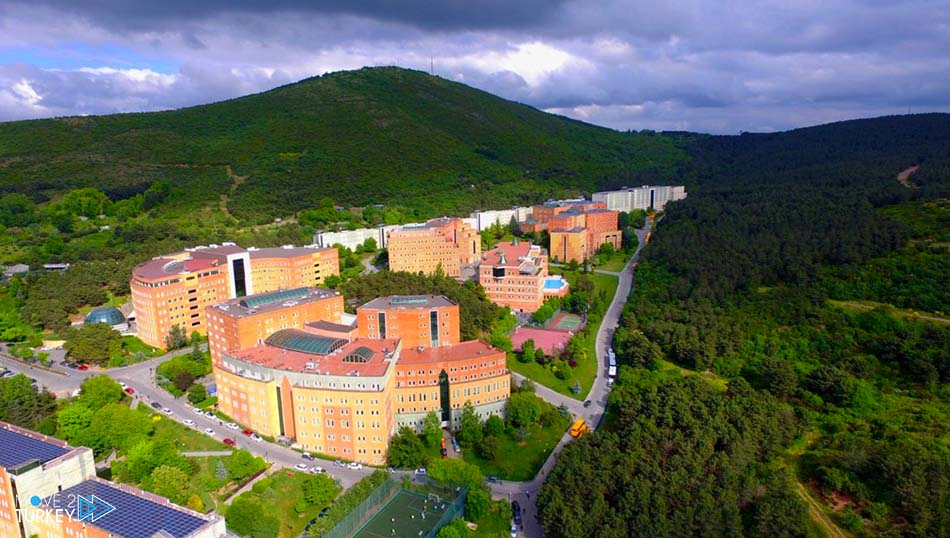 Yeditepe University
Yeditepe University is another private university in Istanbul that is run without any support from the Turkish government. The university was established in 1996 in Istanbul.
Most of the courses at this university are taught in English. However, the language of studying in disciplines such as political science and international communication is French. Some courses are taught in Italian and Turkish. But in general it can be said that the language of instruction at this university is English.
YediTepe University consists of 13 faculties and 3 institutes of postgraduate studies.
Note that the only field of this university that is accredited by the Turkish Ministry of Science and Health is the field of dentistry in this university, which most foreign students go to. The duration of dental teaching at this university ranges from 5 to 9 years and it is taught in both English and Turkish.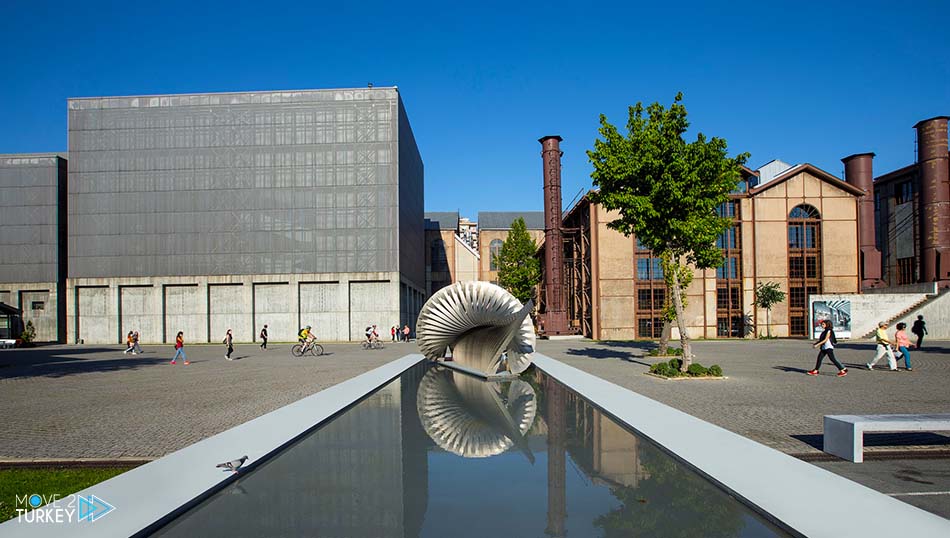 Bilgi University
Bilgi University is one of the best private universities in Turkey. The university was established in 1996 at the request of the City's Bilgi Educational Foundation.
At this time, the university has about 18,000 students, 1000 faculty members, 6 colleges, 5 institutes, 5 schools, 3 vocational schools, and 200 educational programs, and provides services at the undergraduate, postgraduate and doctoral levels.
The language of study at this university is English in many disciplines.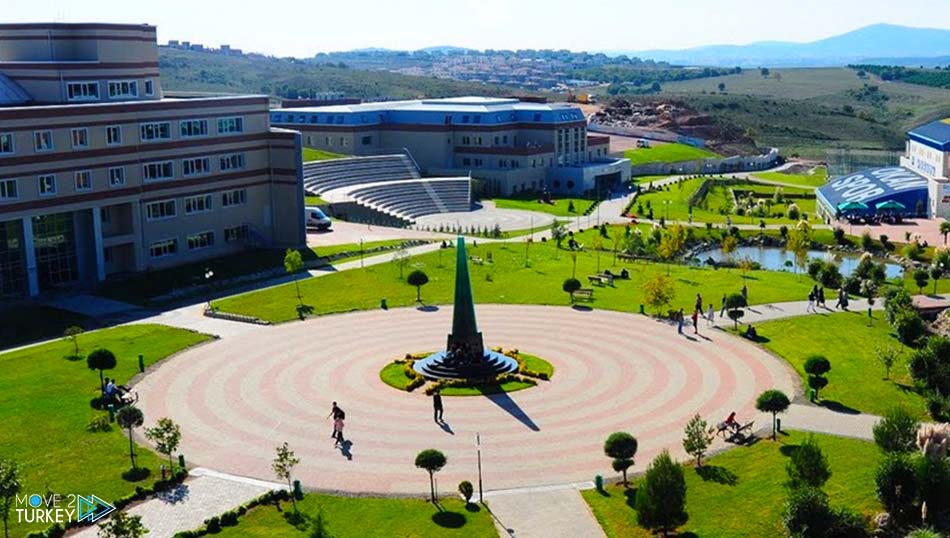 Istanbul Okan University
Okan University is one of the smallest and most active private universities in Turkey, as it was founded in 1999 and has been accepting students since 2003.
The university currently covers 63 undergraduate programs, 41 graduate programs, and 13 doctoral programs.
The university aims to establish a strong and effective link between education and the labor market, and aims to link the university education system with the business world. For this reason, students of this university learn about the business world from their first year during Okan programs and obtain professional work certificates from this university.
The university has all the modern educational facilities, from academic facilities such as laboratories and well-equipped classrooms to recreational facilities such as swimming pools, cafeterias, restaurants, and others.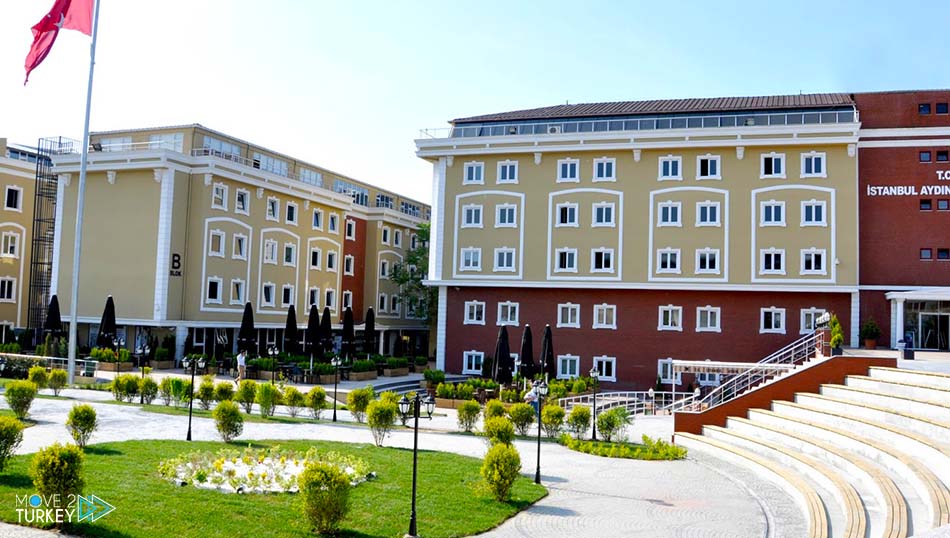 Istanbul Aydın University
Aydın University is another prominent private university in Istanbul that officially started operating in 2003.
The university has 39,000 students and it is interesting to know that 3500 of them are international students who chose this university in order to study in Turkey.
The university offers a total of 274 courses in 11 faculties. In addition, the university has a foreign language school, a school of applied sciences, 3 institutes of postgraduate studies, and 3 technical colleges.
The university has 29 research centers and laboratories specializing in the field of engineering and medicine.
The university has 11 campuses in Istanbul and plans to be one of the top 5 universities in Turkey and the top 500 universities in the world in 2023.