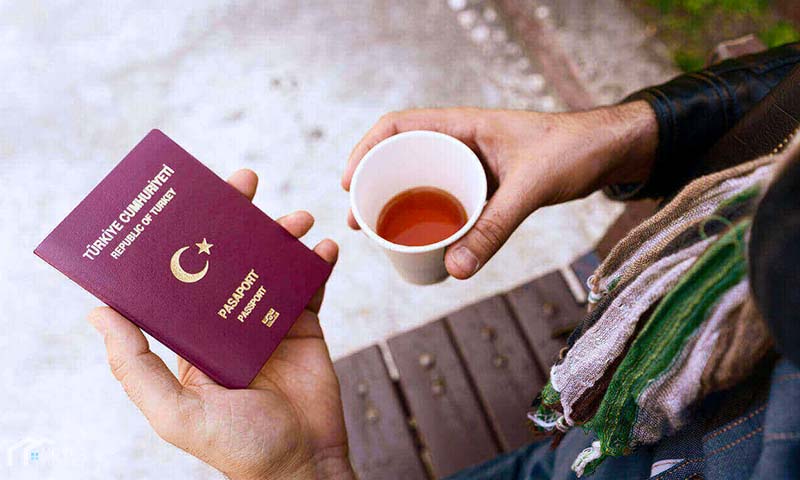 One of the easiest options for people who want to obtain a second citizenship or immigrate to another country is to obtain a Turkish passport and Turkish citizenship. As there are many benefits to obtaining a Turkish passport, it is much cheaper than many other countries.
How to obtain Turkish citizenship and Turkish passport?
There are several ways you can apply for a Turkish passport.
An investment of 500,000 dollar.
Buying a house in Turkey worth 400,000 dollar.
Creating job opportunities for 50 people in Turkey.
A fixed deposit of 500,000 dollar.
Purchase of 500,000 dollar worth of public rental cars in Turkey.
An equity investment of no less than 500,000 dollar.
By choosing one of these methods, you can easily obtain Turkish citizenship and Turkish passport for yourself, your spouse and children under the age of 18.
Benefits of obtaining Turkish citizenship or obtaining a Turkish passport
Turkey's passport can bring you countless possibilities and benefits. Especially if you want to obtain a residence permit in this country, obtaining a passport can be the best option to stay in Turkey. Here are some examples of the advantages of obtaining a Turkish passport: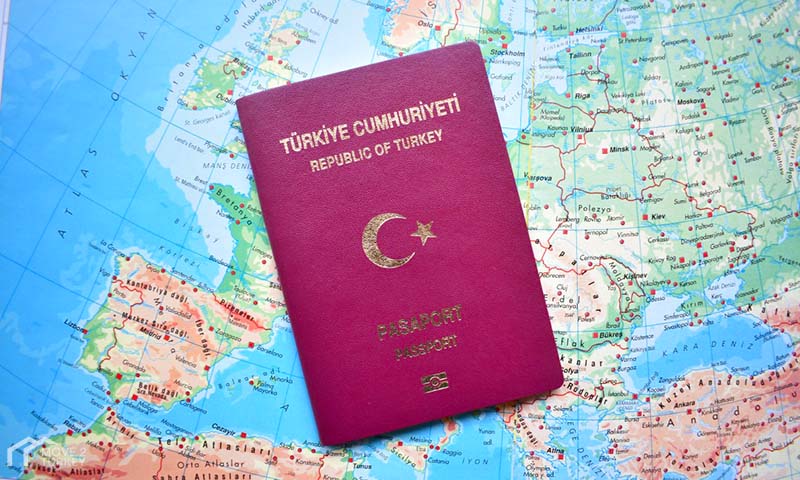 The validity of the Turkish passport in the world
Turkish passport is one of the best rated passports in the world, due to Turkey's good diplomatic relations with most of the countries of the world. Using this passport, you can travel to 72 countries without a visa, and to 42 countries by obtaining a visa once they reach the airport of these countries, and to 7 countries only by applying for a visa online. In other cases, obtaining a visa using the Turkish passport will be very easy.
This global reputation is a great option for people who have global business or want to work with foreign companies.
Countries that do not need a visa for Turkish citizens
You can enter these countries using the Turkish passport without visa: Qatar, Tunisia, Iraq, Jordan, Morocco, Japan, South Korea, Malaysia, Singapore, Hong Kong, Indonesia, Brazil, Argentina, Belarus, Ecuador, Bosnia and Herzegovina, Chile, Colombia, Ecuador, El Salvador, Georgia, Paraguay, Serbia, South Africa, Thailand, Cyprus, Ukraine, Uruguay.
Obtaining a visa upon arrival in these countries
Kuwait, Bahrain, Lebanon and some African countries.
Obtaining the visa online
To go to countries like Australia and Oman, an online visa is enough.
Schengen visas and the United States
Schengen and US visas are much easier to get for Turkish citizens compared to other countries, with Turkish passport, you can easily apply for a Schengen and US visa.
The member states of Schengen are: Austria, Belgium, Czech Republic, Denmark, Estonia, Finland, France, Germany, Greece, Hungary, Iceland, Italy, Estonia, Lithuania, Luxembourg, Malta, Netherlands, Norway, Poland, Portugal, Slovakia, Slovenia Spain, Sweden, Switzerland and Liechtenstein.
One of the best options as a second nationality
Turkish citizenship can be obtained by purchasing a property valued at $ 400,000. This may sound like a lot of money, but the truth is that if you want to get dual citizenship with good perks easily, you won't get much cheaper options. For example, a Cyprus passport will cost you two million euros, Malta 350,000 euros, Spain half a million euros subject to a 10-year residence permit, New Zealand 10 million dollars, and Canada 1 million dollars.
However, you will obtain Turkish citizenship with property worth $ 400,000 or a bank deposit of $ 500,000.
The possibility of obtaining a second passport
Turkish law allows dual citizenship. Thus, you do not need to revoke your first citizenship and you can get your Turksih passport and Turkish citizenship by preserving your first citizenship. This way, you can exercise citizenship rights for both countries and live comfortably in both of them.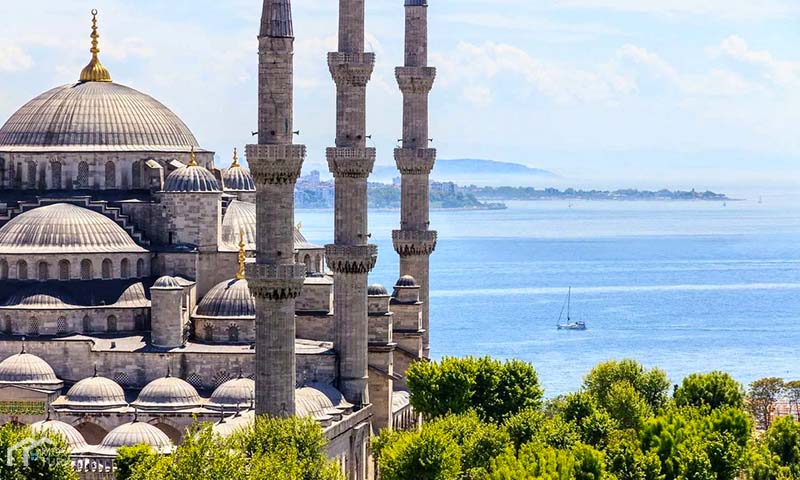 Life in Turkey
If you want to continue living in Turkey with a Turkish passport, you should know that living in Turkey can be one of the most exciting experiences in your life.
The cost of living in Turkey
Turkey is relatively cheap to live in. You can easily live in this country with affordable costs. Especially after life in Europe and the United States has become very difficult. Learn more about the cost of living in Istanbul and Turkey in general.
Geography of Turkey
Turkey has a very unique geographical location, making it a good destination for those looking for stability, as it has a moderate climate throughout the year and will not be disturbing in any way.
Turkish culture
Turkish culture is very popular around the world. You will see this clearly through the generosity and kindness of the Turks with the immigrants.
Working in Turkey
Considering that Turkey is one of the most attractive countries for investments, finding a job is never impossible, as there are many international and local companies that need a highly qualified workforce, and Turkish law enables foreigners to create their own business in Turkey with ease.
Study in Turkey
Studying in Turkey is very low cost, and has very high educational quality. As there are many public universities and colleges in this country, teaching is carried out using the highest international standards.
Other benefits for obtaining Turkish citizenship and Turkish passport
You can easily open an account in one of the Turkish banks, thus contacting the accounts of international banks and conducting global transactions and purchases.
You can even get a new identification card with a Turkish name, with a Turkish passport, and you will also get the right to vote in Turkey.