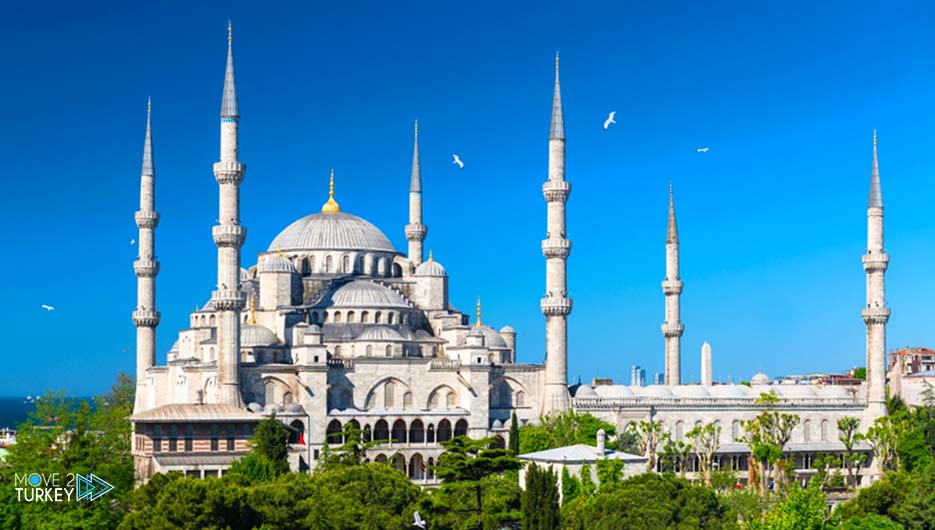 As you know, Turkey has many beautiful sights and attractions.
Turkish tourist cities have transformed this land into a unique country of stunning beauty.
For this reason, many tourists travel to this beautiful country every year by purchasing a tour of Turkey.
In continuation of this text, join us in our article to tell you why you should travel to Turkey.
Why should you travel to Turkey ? | 10 reasons why you should do this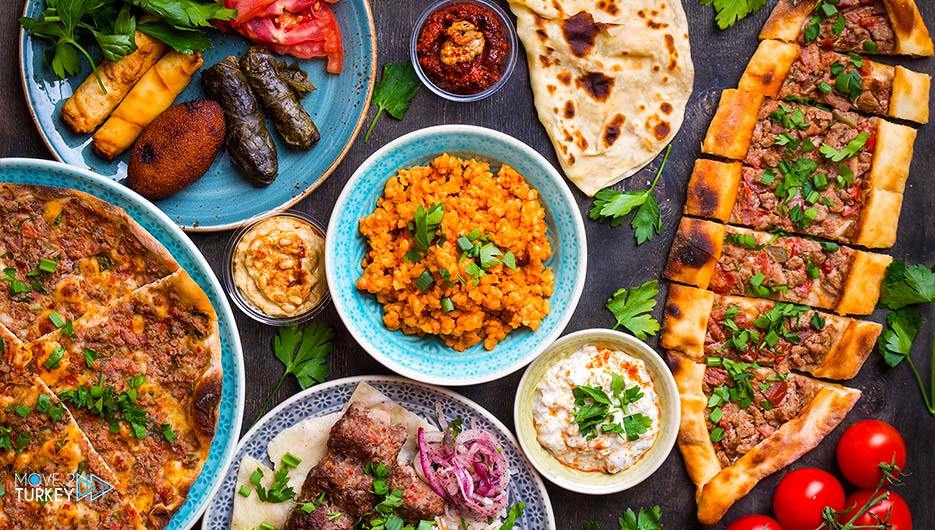 Unique Turkish food
When you travel to Turkey, you will see that every region in this country has a different cultural cuisine.
The raw materials and vegetables used in the food are region specific.
In Turkey, you will taste (Turkish kebabs and baklava) beyond what everyone imagines about Turkish food.
In addition to delicious seafood and starters, traditional Turkish breakfasts are among the delightful memories of travelers on their travels.
So make sure to dine at one of the best restaurants in Istanbul before returning.
And continue your journey by sampling the most delicious Turkish food.
The most beautiful and dreamy beaches of Turkey
Bodrum, Antalya, Izmir and Fethiye are the famous coastal cities where you will see the most beautiful beaches in Turkey.
From beautiful mountains along the shore to the cave, from private beach parties to exciting water sports.
You can easily spend two to three days of your trip to Turkey in one of these beaches.
You can also take a cruise on the Mediterranean or the Aegean coast.
This is one of the special and unique trips that push you to travel to Turkey, which should not be missed.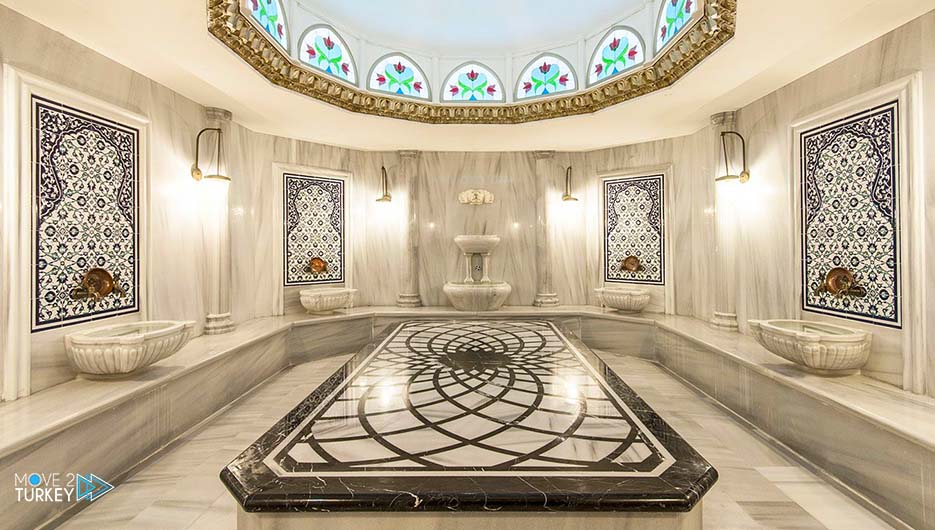 Traditional Turkish Bath
Bathing in traditional Turkish baths is one of Turkey's most unique tourist and entertainment attractions.
During your trip to Turkey, be sure to visit one of the traditional hammams (such as the Ayasofya Hurrem Sultan Hamam), and use professional massages to relieve stress and fatigue.
We also suggest that you go to the Turkish bath after a busy day of visiting the sights in Turkey.
Because after a lot of physical activity, you will need such a place to recharge yourself to continue the journey and get new energy.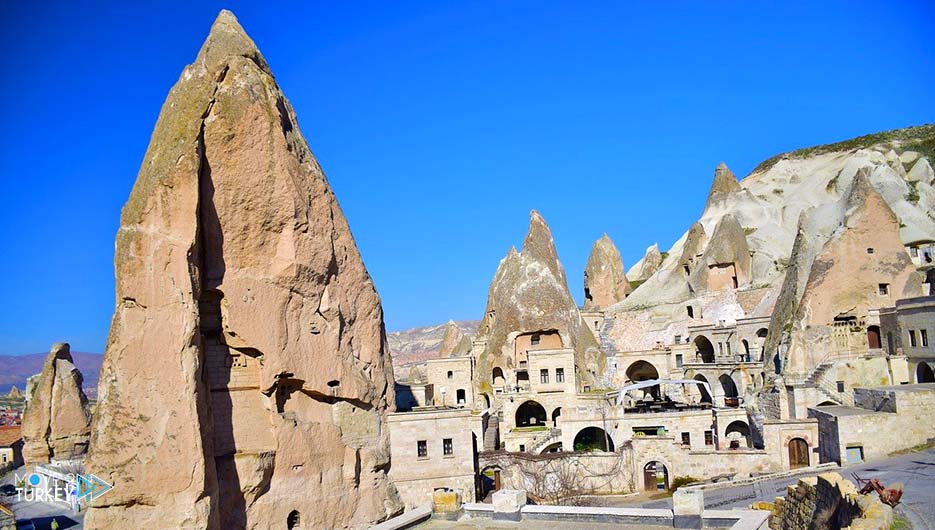 Archaeological and historical sites in Turkey
Turkey is a country of ancient kingdoms and civilizations, and this is the reason for the presence of many ancient monuments in Turkey.
Many tourists travel to this country and its cities every year to visit the historical and ancient sights of Turkey.
From the most beautiful palaces and mosques in Istanbul to the Alas ruins and the underground cities of Cappadocia.
The best examples of antiquities from the time of the Greek and Roman empires are in this region.
Not to mention Mount Nemrut and other ancient Ottoman monuments such as the Suleymaniye Mosque and Sultan Ahmed Mosque, and many other landmarks that will definitely make you eager to travel to Turkey.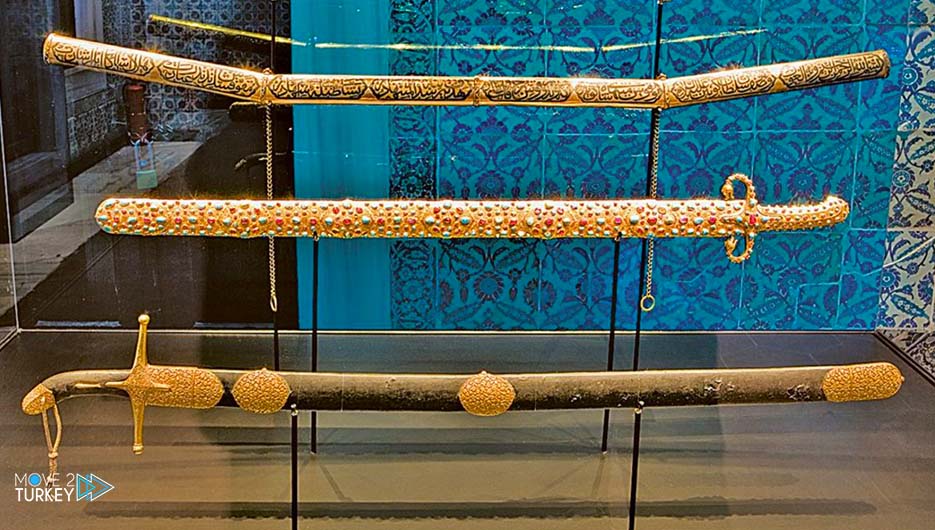 Best museums in Turkey
Turkey has wonderful museums, and of course nothing is expected from this country with its ancient history and vast ancient and historical sites.
From the largest mosaic museum in the world to the Ottoman Palace Museums in Istanbul and the Topkapi Palace Museum, which is the largest Islamic museum in the world, that contains the most valuable Islamic artifacts.
It is also interesting to know that most museums in Turkey were originally a historical monument that is now prepared for tourists to visit.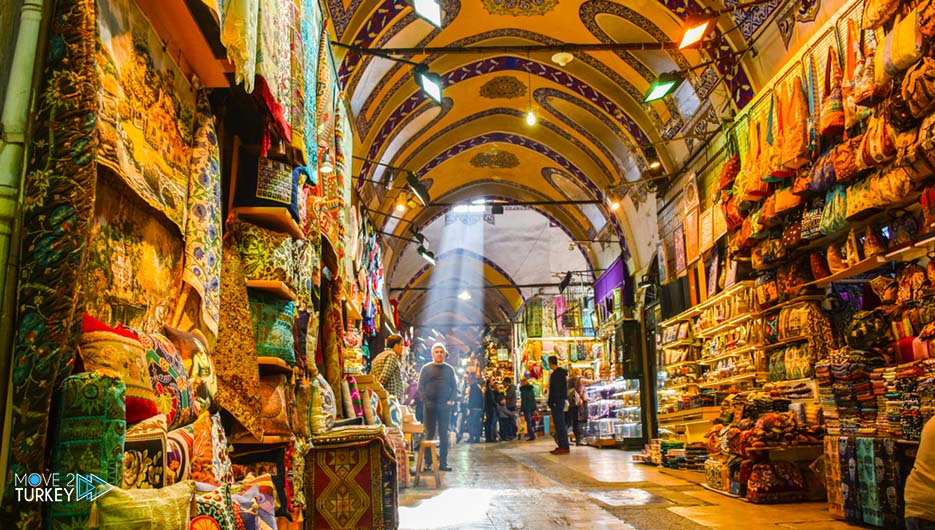 Turkish food stores and snacks in Turkey
With such wonderful food, it is not surprising that Turkey is also a great place to buy sweets and snacks.
And from the open street markets, you can buy souvenirs and delicious Turkish products almost everywhere.
The most popular markets to buy Turkish food products are Istanbul Grand Bazaar and Spice Bazaar.
You can review our website to know more about the Istanbul Grand Bazaar in Turkey via the following link: Istanbul Grand Bazaar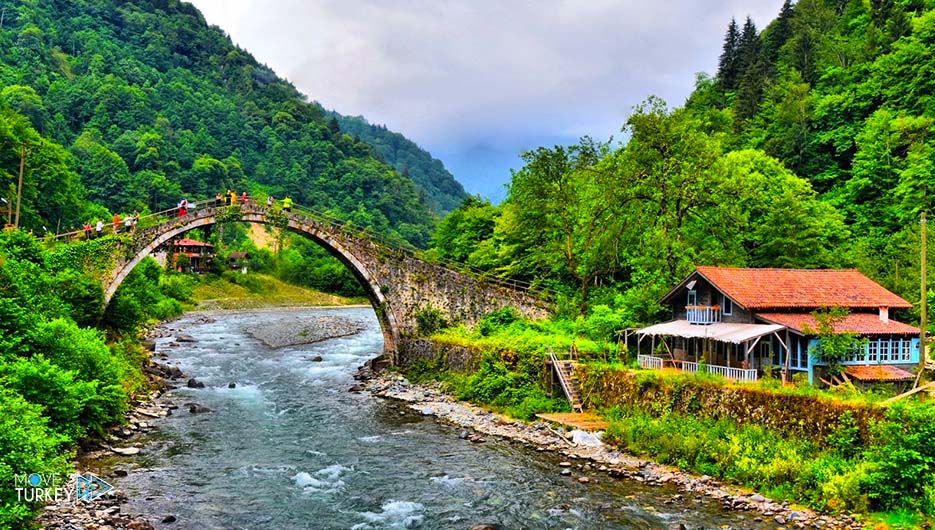 Natural views in Turkey
Apart from the beauty of big cities like Ankara, Istanbul, and Izmir, Turkey has many beautiful natural places.
If you are looking for a break and a way to escape the hustle and bustle of the city, prepare to go skiing in the Uludag Mountains.
Or, take a fun stroll through the scenic areas of Rize Province, Turkey.
Of course, the Pamukkale Palace in Pamukkale is not something that you can travel to Turkey and miss.
In Pamukkale, the white limestone baths, where there is snow, there are the most beautiful tourist centers in Denizli Province in Turkey.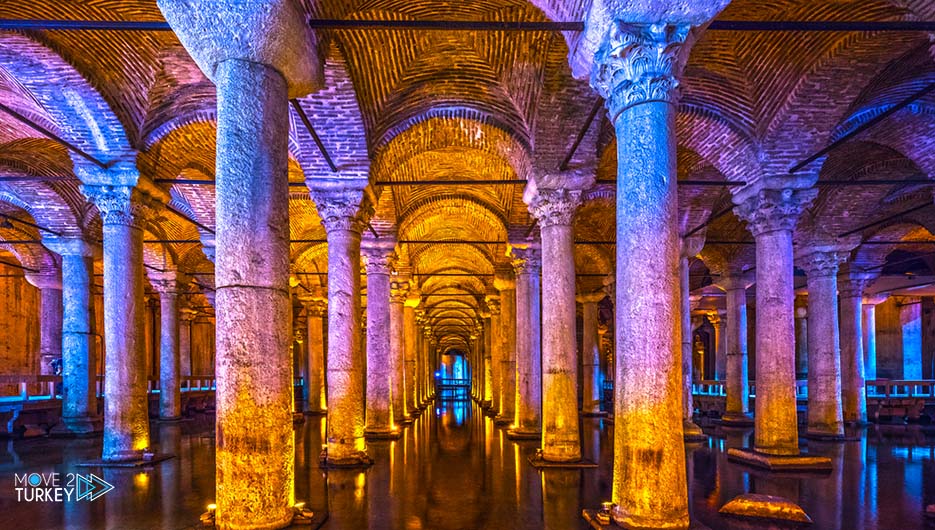 Unique and unknown wonders of Turkey
In addition to a number of famous historical sites, Turkey has remote historical sites and landmarks that few know about.
Even the ruins of the medieval Armenian city and the tombs of kings at Nimrud are stunning and awe-inspiring.
In addition to the unique Basilica Reservoir in Istanbul, which is a vivid example of the civilizations that have grown in Turkey.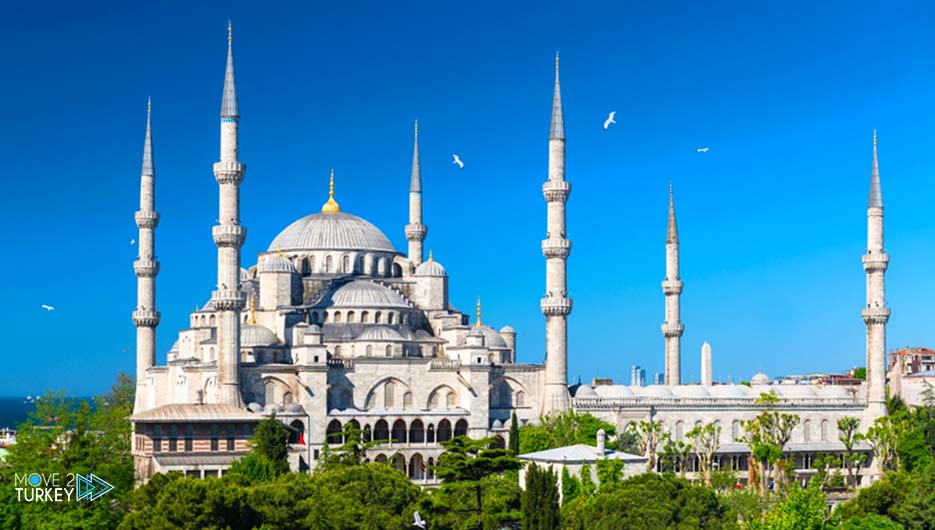 The distinguished and magnificent architecture of Turkey
Turkey has a great variety of architecture, which can be a great opportunity for tourists who are touring Turkey.
Or those studying architecture to draw inspiration from a variety of architectural styles.
On your trip to Turkey, you will be drawn to the historic churches and waterfall palaces built by European immigrants.
In addition to the large mosques, palaces and stone houses that the former Anatolian Empire built above all.
But when you get to big cities in Turkey, the architectural style used to build modern buildings will really change your viewpoint.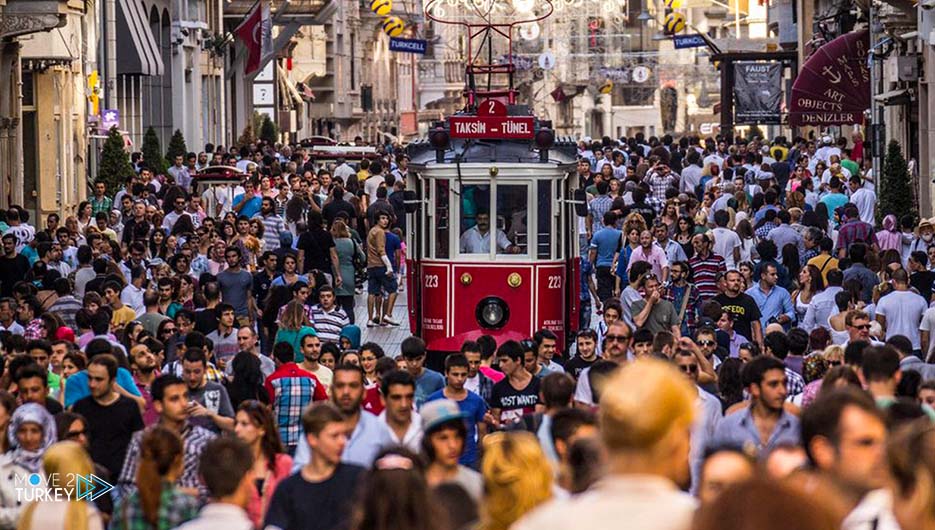 People of Turkey
The people of this beautiful country are known for their warm blood and kindness. Sit back and spend a few hours with them to see how they teach you life lessons.
If you must be invited during your trip to Turkey to the home of a local resident in Turkey, accept his invitation openly and happily.
Talking to them and drinking a cup of Turkish coffee with authentic Turkish baklava will complete your trip to Turkey.
If you do not speak Turkish fluently and are afraid to communicate with foreigners, do not worry.
You can easily learn and use some common Turkish words with ease.
---
Subscribe to our newsletter!
---
Frequently Asked Questions Before You Travel To Turkey
– What are the European cities in Turkey ?
In general, it can be said that any city located after the Bosphorus in Istanbul is considered one of the European cities in Turkey.
Where the western part of Istanbul, Tekirdağ, Kırklareli is located in the European part of Turkey.
– Where is Turkey located ?
As a Eurasian country, Turkey is located on two continents, Europe and Asia.
About 95% of Turkey's land is located in Asia, most of it is from Anatolia, and 5% of its land is in Europe.
What distinguishes the border between Europe and Asia is the Bosphorus, located in Istanbul.
– What is the most important general information about Turkey ?
Turkey, the Eurasian country, is the most important survivor of the Ottoman Empire.
Also, Mustafa Kemal Ataturk is the greatest leader of modern Turkey since independence, and he instituted many reforms in Turkey.
The country has a population of about 80 million, and its currency is the Turkish lira.
The current area of ​​Turkey is 783562 square kilometers.
It is one of the largest countries in Asia and Europe (the 37th country in the world).
– Why should you travel to Turkey ?
There are many reasons to buy a Turkey tour that encourages tourists to travel to this beautiful country.
Including delicious Turkish food, and the beaches of the Sea of ​​Marmara, the Black Sea and the Mediterranean.
In addition to traditional Turkish baths, historical and ancient attractions, and great beach entertainment.
Also delicious souvenirs like Turkish coffee, Turkish baklava, and spices.