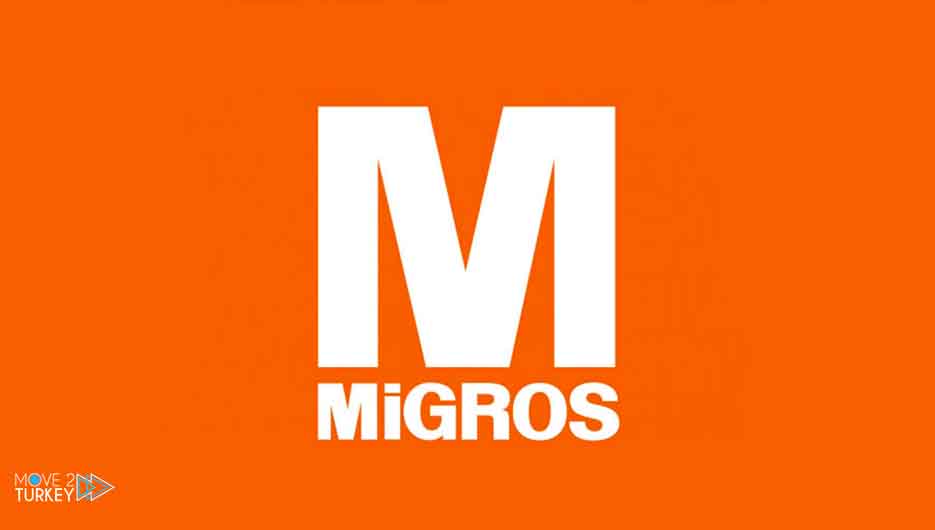 If you are planning a trip to Turkey, or maybe settling in Istanbul or any other city, Well it's no brainer that it is necessary to buy food and items from the supermarket.
As there are international supermarket chains in Turkey, accessing and purchasing the basic necessities of life in this country is very easy.
One of the best Supermarkets in Turkey, which has several branches in different cities and a relatively large shopping complex in the Asian side of Istanbul called Migros.
If you have a short stay in Istanbul, you have probably noticed the name Migros.
So what products are sold in Migros stores? What are the services and facilities they offer? How to reach the different Migros branches? What are the advantages of Migros Istanbul Shopping Center?
In this article, we will introduce Migros chain stores, facilities, services, and discounts in Istanbul and other cities in Turkey, so stay tuned!
About Migros stores in Turkey
The first Migros chain store in Turkey was Migros Istanbul, which opened in 1954.
And by 1974, dozens of branches of this store had been established in Istanbul, and many branches began to be established in Izmir, Ankara and other major cities in Turkey.
Currently, there are several hundred Migros stores in different cities in Turkey.
At first, Migros was a large supermarket that gradually grew and formed several branches.
In the different branches of this store, you can get all your needs from food to electrical appliances, books, kitchen utensils…etc.
In these centers, in addition to the stores of famous brands, there are also various restaurants.
These restaurants are popular among the Turkish people because of their reasonable prices and the good food quality.
And in some branches, entertainment and cultural places such as cinema, amusement park… can also be seen.
It is interesting to note that one of the top 10 shopping malls in Antalya is the most famous and largest branch of Migros, the Migros Shopping Mall in Antalya is so big that it was built on 3 separate floors.
In this shopping center you will find all kinds of famous brands with more than 100 different stores, restaurants in this store also allow you to relax after sightseeing and shopping.
Maximum Cinema is a very popular Migros venue, showing movies in 8 large theatres.
And in the basement of this shopping center is actually an amusement park suitable for children's entertainment.
You can buy products from Migros stores in Turkey in person, online, and in bulk.
As Migros shopping malls currently have about 160 million consumers.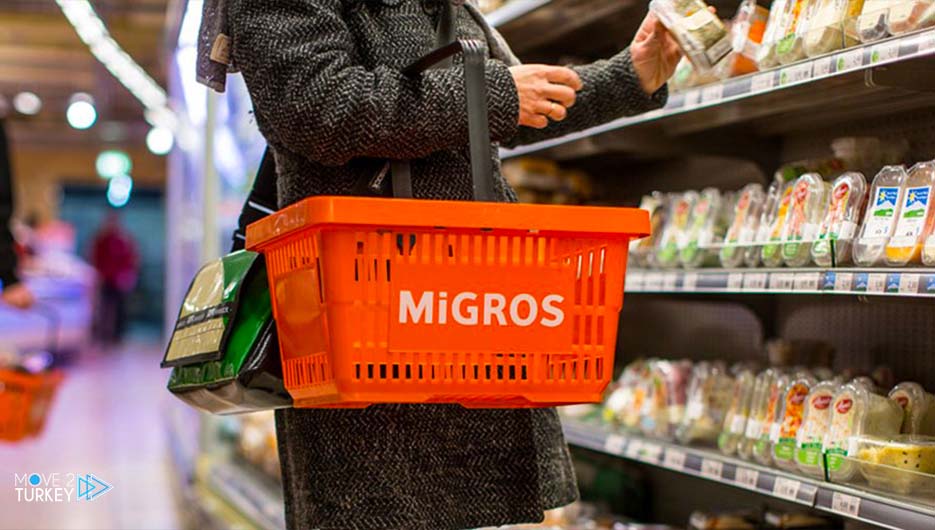 Istanbul Migros Branches
The number of Migros stores in different cities of Turkey reaches 2000.
These branches are active in almost all major shopping malls in Turkey, especially in Istanbul, and there are currently around 27,000 people working in these different branches.
M Migros Branches: The size of these branches ranges between 100 and 400 m² and most of the foodstuffs, detergents and hygiene products are sold in them, and other goods are rarely found in these branches.
MM Migros branches: These branches have an area between 400 and 1000 m², in addition to food and hygiene items, other goods such as household items and simple electrical appliances are sold here.
MMM Migros branches: These branches have an area ranging from 1000 to 2500 m², in addition to food, other goods such as clothes, bags, shoes, household appliances and electrical appliances are sold in this shopping center.
5M Migros branches: These stores are complete shopping centers, as there are a few of them, with an area of ​​more than 2500 m² and among the most complete in Turkey and even in Europe. In these stores all kinds of electrical appliances are sold in addition to a full range of products.
Migros Jet Branches: These branches are newly established in Turkey and have a smaller area and a faster purchasing system. The main purpose of these branches is to buy and pay very quickly and usually they are opened in the most crowded areas of Turkish cities to reduce the time needed to purchase products.
One of the main reasons for the popularity of this store, in addition to the variety of products, is the large number and availability of its branches in abundance, which allows you to reach the nearest branch of this store, regardless of the region in which you live.
| | | |
| --- | --- | --- |
| branch name | Address | Telephone number |
| MMM Migros | Ataşehir Atatürk Mah Atatürk Ataşehir Bulvarı | 902165793050+ |
| M Migros | Cihangir, Bakraç Sk. No:11, 34433 Beyoğlu | 908503102301+ |
| Migros Jet | Mimar Kemalettin, Mithat Paşa Cd. 5/A, 34130 Fatih | 908503102850+ |
| Migros | Zeytinlik, Cumhuriyetçi Sk. No:10, 34140 Bakırköy | 908503102274+ |
| M Migros | Caferağa, Mühürdar Cd. 16/A, 34710 Kadıköy | 908503102050+ |
| MM Migros | Meşrutiyet, Meşrutiyet Mah. Vali Konağı Cad, Şht. İsmet Armağan Sk No: 3, 34363 Şişli | 908502298620+ |
| 5M Migros | Yenibosna Merkez Mah. Değirmenbahçe Cad. Değirmenbahçe Sok. StarCity Center 34197 Bahçelievler | 908503102962+ |
| 5M Migros | ZİYA GÖKALP MAH. SÜLEYMAN DEMİREL CAD. NO:7 MAĞAZA NO:11, İkitelli Cd, 34490 BaşakşehirMall of Istanbul | 908503102554+ |
| 5M Migros | Fatih Sultan Mehmet, Balkan Cd. No:62, 34771ÜmraniyeMeydan Shopping Mall | 908509550362+ |
| 5M Migros | Fatih Sultan Mehmet, Balkan Cd. No:62, 34771ÜmraniyeMeydan Shopping Mall | 908509550589+ |
Services and facilities of Migros Istanbul Shopping Center
The largest and most important branch in Istanbul Migros is located in the Beylikduzu district.
It can be easily reached by bus lines that go directly from Taksim Square Station to Beylikduzu, it takes about 1 hour and 30 minutes.
As mentioned earlier, in addition to food vending services, there are a number of other stores in large branches selling other goods such as clothing, household appliances, mobile phone services and electrical appliances, the most famous of which are KOTON, LC WAIKIKI, TURKCELL, PENTI, TEFAL and similar stores.
The main Migros shopping center services in Istanbul include:
Parking: A very large outdoor parking space has been allocated in this store, making it easier for visitors to visit the mall.
Restaurant Complex: This shopping center contains a number of Turkish restaurants and cafes in the complex so that visitors can relax and benefit from their services.
Playground: The children's playground and the entertainment included in this complex can be a good place to entertain your children for several hours so that you can safely purchase your needs.
Join the customer club
Among the advantages of buying from the Turkish Migros supermarket chain are discounts and gifts.
If you have a Turkish SIM card, you can give your Turkish line number to the cashier when buying from Migros stores in any city and branch, and register your order to join the customer club and use the discount card service.
After registering the phone number, you will be given a Money Club card.
Gifts will be stored in your card and you can buy with these gifts at specific times.
For example, at certain times, when you purchase items over 50 lira, 10 points will be saved on your card for use in future purchases.
Information about special discounts and festivals is updated on the Migros website daily, and customers can learn about the special discounts for these branches by visiting the site and purchasing goods at economical prices according to their needs.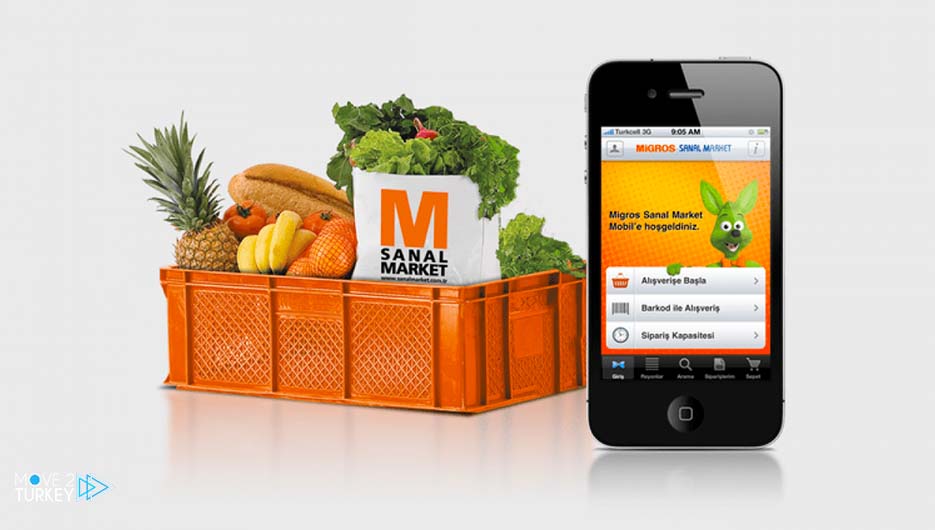 Migros Virtual Store
The latest service of the Migros chain of stores in Turkey is the ability to buy and order a wide range of goods online.
Buyers can order the goods they need by visiting the Migros website or using the mobile application of this virtual store, and the purchased goods can be delivered to their doorstep within a maximum of one day.
All the goods available in Migros chain of stores are also available in the virtual store, and foreigners living in Turkey can buy online from these stores if they have a Turkish bank card.
Download the MiGROS Android app