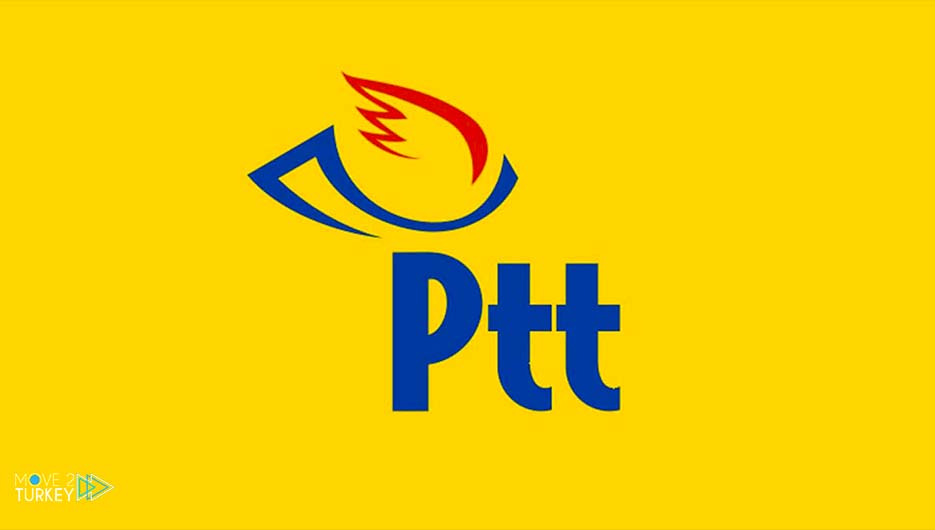 Although electronic services are prevalent in various ways of life today, people still use public or private postal services for many purposes.
Turkish postal services are also very important for people who immigrate to Turkey because the Turkish residence card or Kimlik card is sent through these offices.
In this article, we want to provide you with a detailed explanation of the post office services in Turkey (PTT) and how to send, receive and follow up shipments in Turkey.
Turkish Post Office (PTT)
The postal service provider in Turkey is Posta Telgraf Teşkilatı, abbreviated as PTT.
There are many post offices in various Turkish cities and they are marked in yellow.
Turkish post offices are open daily from 09:00 am to 12:30 pm and from 13:30 pm to 5:00 pm.
The central post offices are also open from 8:00 in the morning.
Post offices in this country are not only engaged in postal services only, but also provide a wide range of different services, including money transfer, bill payment, and currency exchange in Turkey.
Banking Services
Bank transfer and international money transfer services without visiting banks.
Obtaining a credit card (bank credit card) by filling in the relevant form and bank approval.
Use devices called PTT Matik for banking.
Bill Payment Services
Pay gas and water bills or electricity and internet bills.
Pay fines.
Pay highway taxes and fees.
Insurance Services
The post office in Turkey will help you choose the required insurance company and type of insurance, as well as help you with the work related to obtaining insurance in PTT.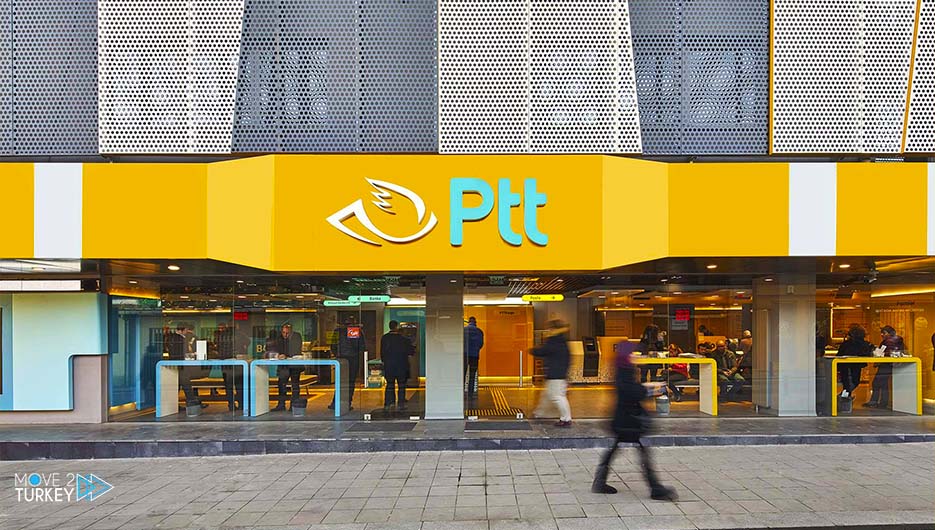 Sending parcels by Turkish Post
If you want to send a postcard, letter or parcel in Turkey, just visit the post office website or go in person to the post office near where you live in any cities of this country.
The time it takes for the parcel to reach the recipient may vary depending on where the parcel is sent from in Turkey.
In general, the duration of international postal services in this country includes the following categories:
⏳Express mail: It takes an average of 3 days, and its price is high compared to other kinds of shipping methods.
⏳ Medium mail: It takes an average of 10 days to reach the destination, but it varies depending on the destination, and its price is acceptable.
⏳ Ordinary mail: It is the cheapest type of mail and it takes about 15 days or more to reach the recipient, depending on the destination.
Note: Postage fees in Turkey vary according to the destination country and the type of mail you choose.
Receiving parcels by Turkish Post
If your package is small, like letters or books, you can pick it up at your front door or at your local post office.
If your parcel is large, a shipment notification will be sent to your residence or mailbox, and you must go to your local post office with this form to get your parcel.
If the package includes customs fees, you must pay the fees at the post office in Turkey and then receive the package.
Specific conditions for postal parcels in Turkey
Note that postage may vary depending on the weight and the destination you want to send your parcel to.
Post office services in Turkey include domestic and international parcels, each with specific rules in terms of weight and dimensions.
The types of postal parcels depend on several criteria:
Type of parcel sent (letter, money, card…)
Package weight.
Destination (local or international)
| | | | |
| --- | --- | --- | --- |
| Types of postal parcels | Maximum limit | Minimum size | the weight |
| Message | The length, width and depth should not be more than 90 cm. | Its thickness should not be less than 9 x 14 cm. | up to 5 kg |
| goods | 300 cm2 | —————– | Max 30 kg |
Follow up Postal Orders in Turkey
You can follow up postal orders in Turkey in two ways, the first online and the second by phone.
If you are waiting to receive a postal parcel in Turkey, you can follow it online through the following link: http://gonderitakip.ptt.gov.tr
After entering the site, all you have to do is enter the barcode number and see the status of your parcel.
If you do not have access to your barcode for any reason, you can inquire about the latest developments of your mail through your passport number or TC number and call Inquiries at 4441788 at any time of the day or night.
It is worth noting that people who wish to obtain a residence permit in Turkey will receive their residence card through the Turkish Post Office.
Post offices in Istanbul
There is a wide range of post offices in Istanbul, all offering the same services.
There are large branches in tourist areas such as Sultanahmet, Taksim and Galata, some of which are listed below:
Frequently Asked Questions
❓ How is the postal parcel of a Turkish residence card tracked?
You can find out the latest status of your postal parcel by referring to the following link http://gonderitakip.ptt.gov.tr and enter your code.
Additionally, if you do not have the code number, you can call 4441788 and check the status of your postal package with your passport number or Kimlik card number.
❓ What are the working hours of post offices in Turkey?
Turkish post offices are open daily from 09:00 in the morning until 12:30 in the afternoon, and from 13:30 in the evening until 05:00 in the evening.
The headquarters of the postal service in Turkey is also open from 08:00 in the morning.
❓ How much does it cost to use postal services in Turkey?
The cost of using Turkish postal services is determined according to the weight and destination of the parcel and the type of delivery, you can find out the latest postal rates and conditions by visiting the official ptt website.
❓ What is the postal code in Turkey?
Postal code in Turkey consists of 5 digits, which includes 2 digits for the city code and 3 digits for the metropolitan area.
❓ Is it possible to receive a parcel without a postal address in Istanbul?
If you do not have a specific postal address in Istanbul, you can receive your parcels at the post office, by visiting the post office in Istanbul.