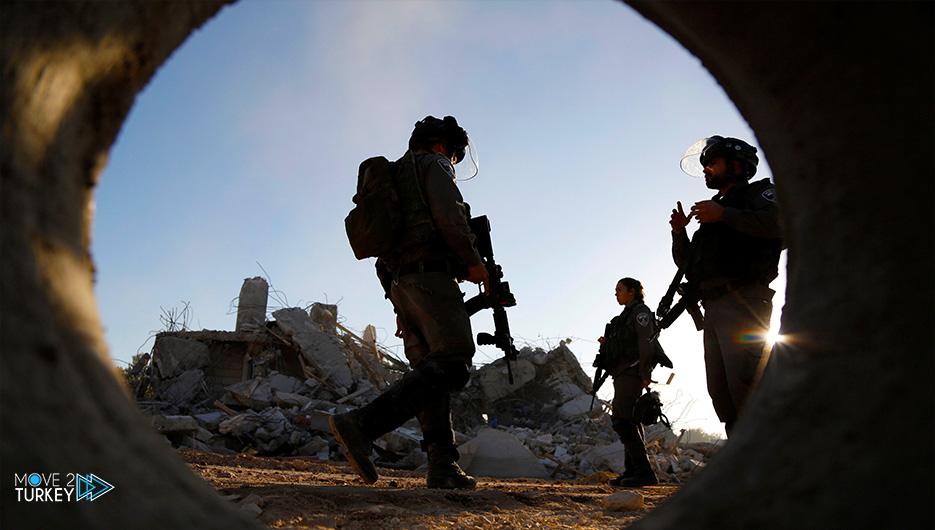 On Saturday, the Israeli army demolished Palestinian civilian facilities and confiscated a health clinic in the north and south of the West Bank.
A source in the "Hares" municipality, west of Salfit Governorate (north), said that a military force "destroyed for the fifth time five barracks (tin structures) on the main street between the towns of Haris and Bidya."
He added that among the facilities are shops and others used for car repair and washing.
In the south of the West Bank, an Israeli force confiscated a mobile room that used a health clinic operated by Doctors Without Borders in the Umm Qussah area, east of Yatta town, south of Hebron.
Nayef al-Kaabneh, a resident of the same area, said that about 400 Palestinians benefit from the clinic, especially to vaccinate children, "and now they have to look for a second area to vaccinate children."
He added, "This is deportation to the region. This is a health center for the region, which they carried (confiscated), and this affects the entire region."
For its part, the Committee for Resistance of the Wall and Settlement (affiliated with the Palestine Liberation Organization) said.
Israeli bulldozers "destroyed two buildings in the Wadi al-Joz area (east of Hebron), a retaining wall, and razed agricultural land."
Israeli demolitions take place mostly in areas classified as "C" according to the Oslo Agreement 2 (1995).
In it, construction or land reclamation is prohibited without permits from the occupying authorities, which are almost impossible to obtain.
The agreement signed between the Palestine Liberation Organization and Israel classified the West Bank lands into 3 areas:
"A" is under full Palestinian control, and "B" is under Israeli security, civil and Palestinian administrative control.
And "C" is under Israeli civil, administrative, and security control, as the latter constitutes about 60% of the area of ​​the West Bank.
According to the United Nations Humanitarian Coordinator in the Occupied Territories, since the beginning of this year and until June 28, the Israeli occupation demolished 403 structures in the West Bank, including Jerusalem, and displaced 560 Palestinians.