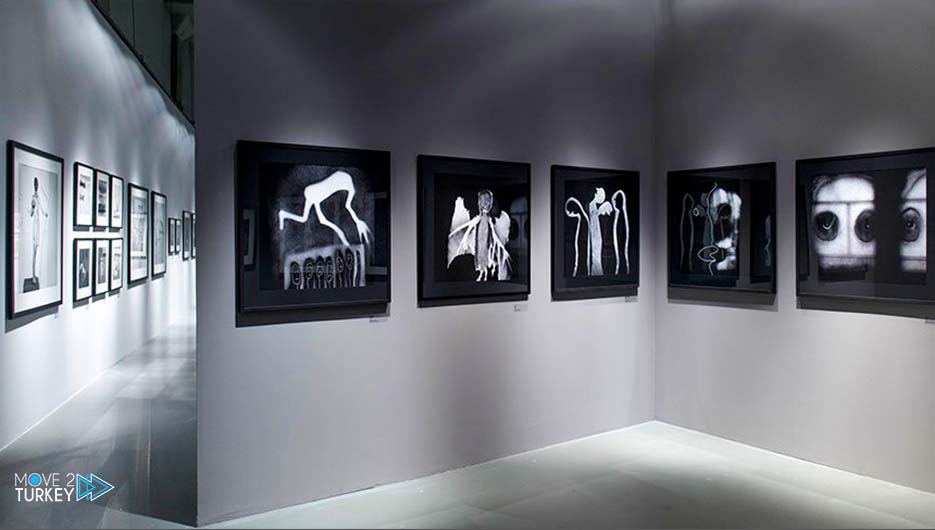 Istanbul is a destination for many tourists and travel lovers, there is nothing you cannot do in Istanbul, from sightseeing in the old neighborhoods of the city to visiting historical and contemporary museums and savoring delicious food, you literally have so many options to choose from.
In the meantime, we chose to present to you a wonderful museum in Turkey, which is the first museum of contemporary art in Turkey.
If you want to learn about the current culture of Turkey, no place will help you like the Museum of Modern Art in Istanbul.
In what follows, we will introduce you to the various departments of this museum and tell you about the programs available in the museum.
If you are preparing to plan your trip to Istanbul, do not miss a visit to this museum.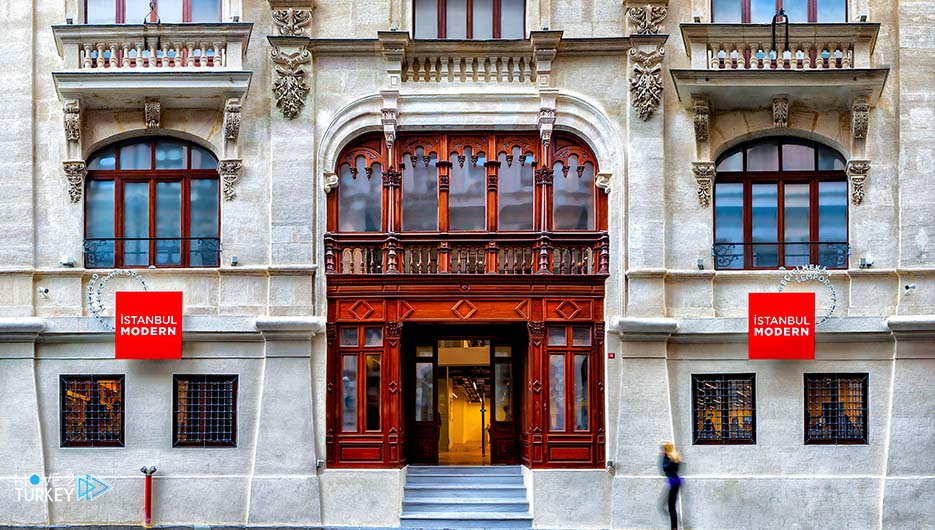 History of Istanbul Museum of Modern Art
Istanbul Museum of Modern Art was established in 2004 with the aim of introducing and promoting the culture and art of Turkey on the national and international levels, and it is the first contemporary art museum in the country.
This museum collects a collection of contemporary artworks by various artists inside and outside the country to display them to visitors and art lovers.
The Istanbul Museum of Modern Art is currently located in Beyoğlu district, Istanbul, on the shores of the Bosphorus, but it will be moved to its new building in Karaköy, Istanbul in the near future.
Sections of Istanbul Museum of Modern Art
The museum has two floors, the upper floor is dedicated to restaurants, shops, cinemas, and art libraries. And the lower floor displays artworks by contemporary Turkish artists.
This museum is actually the first private museum built to display contemporary art and covers an area of ​​nearly 8,000 square meters.
Many cultural and artistic events are held in this place each year.
Senior state officials also planned important educational programs for school students across the country to visit the museum.
There is something that will attract every visitor to the Istanbul Museum of Modern Art, as the museum offers a mixture of handicrafts and diverse arts such as painting and sculpture and many modern artworks such as photography.
In addition to permanent exhibitions, there are many temporary exhibitions, most of these temporary galleries are dedicated to photographers.
Photographers from all over the world display the photos they captured during their tour in Istanbul.
Most of the museum sections are devoted to seasonal and temporary exhibitions and galleries.
The Istanbul Museum of Modern Art hosts different exhibitions at different times, depending on the current events.
This modern museum has hosted both local and international artists recently, and is the best place in town to see the best contemporary Turkish art up close.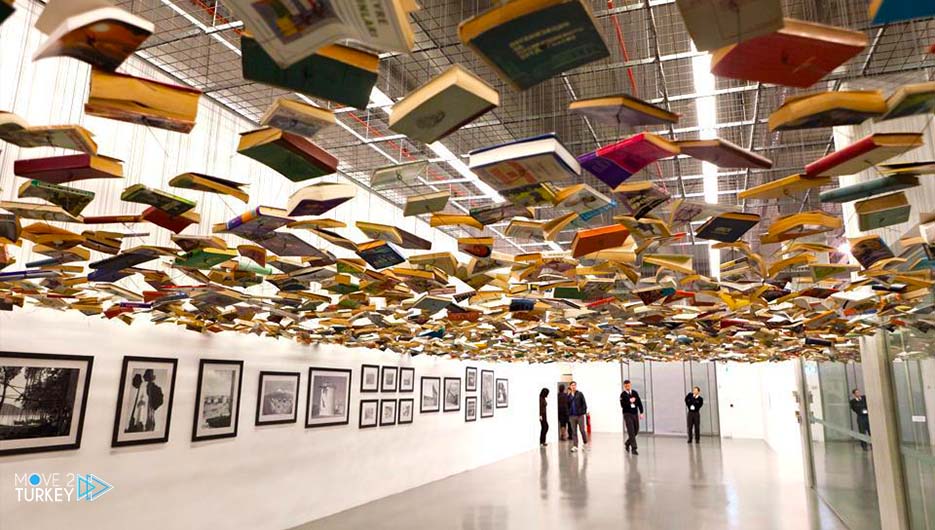 The Library in the Museum of Modern Art in Istanbul
Istanbul Museum of Modern Art is a place to see contemporary art, and books are the best art. The museum library contains more than 11,000 books on contemporary art.
Istanbul Museum of Modern Art provides researchers with important resources in the field of fine and contemporary arts.
The museum library is constantly expanding and is now one of the largest in the country with more than 11,000 copies of books in Turkish and foreign languages.
The library develops its books list through cooperation and the exchange of books, magazines and catalogs with individuals, galleries and art museums at home and abroad.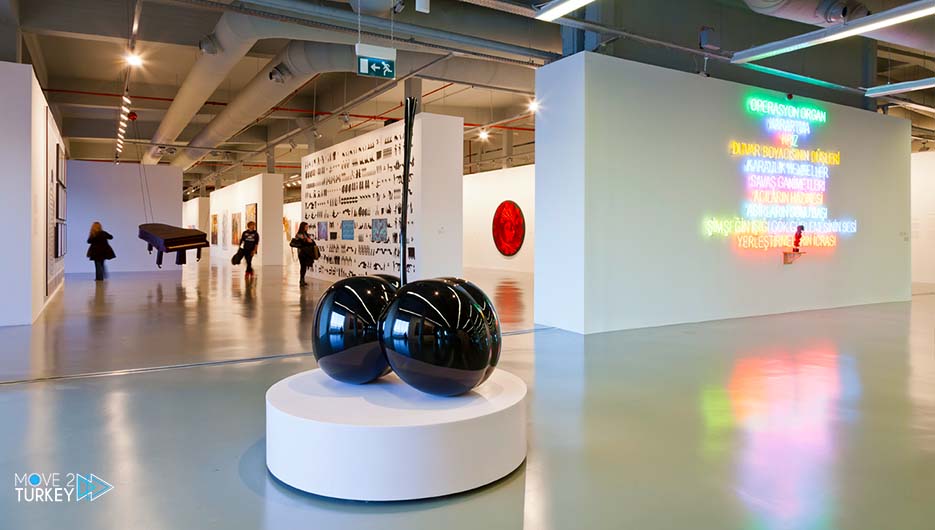 The Cinema in Istanbul Museum of Modern Art
The Istanbul Museum of Modern Art displays a lot of films in its cinema hall, the museum displays one or two films per month in cooperation with Turkish and international filmmakers.
The film will be shown on Saturdays, Sundays and Thursdays, and the museum also cooperates with festivals and cultural institutions from various countries to display them in its cinemas.
On Thursdays, you can watch all shows and movies for free.
Every month, the museum's cinema invites contemporary Turkish filmmakers to discuss creative ideas for films by presenting their entire series of films in the "Meet the Directors" program.
And in the "We Are Too!" (Biz de variz) The best in acting, production and directing meet and talk about contemporary art and the country's culture in front of their audience.
In another event, the cinema focuses on the work of internationally renowned foreign directors, and screens showing their films.
Every January, the "Foreign Film Oscar" program shows a selection of foreign films nominated for the Oscar of that year.
To attend movie screenings, you must purchase a ticket at the museum entrance.
Tickets are only available on the day of release and are for one movie only, and the cinema entry ticket costs 20 TL.
Please sit down at your seat at least 5 minutes before the show begins, because in case you are late, vacant seats will be awarded to waiting visitors.
Times to visit Istanbul Museum of Modern Art
Days and hours of visiting the museum are as follows:
Tuesday, Wednesday, Friday and Saturday from 10 am to 6 pm.
Thursday from 10 am to 8 pm.
Sunday from 11 am to 6 pm.
Istanbul Museum of Modern Art is closed on Mondays.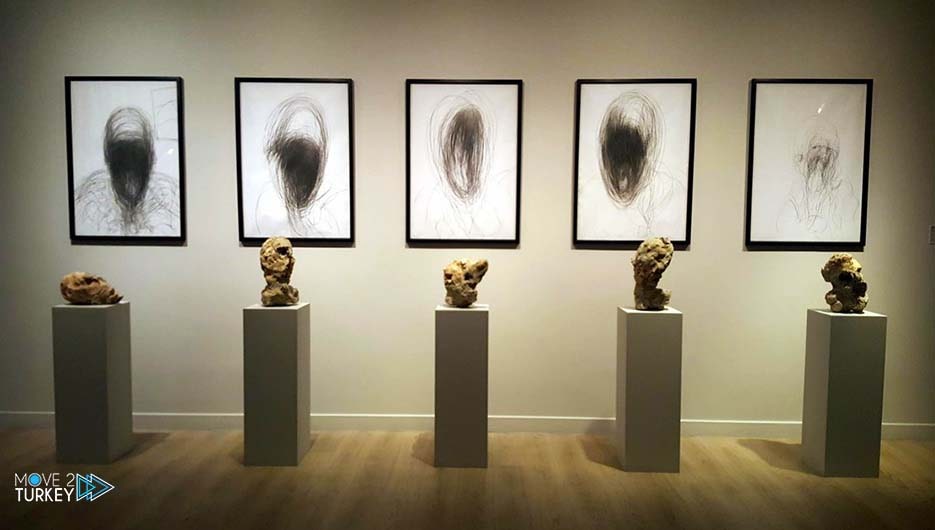 Istanbul Museum of Modern Art ticket price
– Ticket prices for locals:
The full ticket price for adults is 37 liras.
Tickets for students, teachers and retirees over the age of 65 are 21 liras.
Tickets for groups of 10 and more are 30 liras.
– Ticket prices for tourists:
Ticket price for foreign tourists is 72 liras.
Ticket prices for foreign tourists include students, teachers, retirees, people over 65 are 54 liras.
Foreign tourists' tickets, including groups of 10 or more, are 54 liras.
– Visiting the museum is free for people with disabilities.
– Tickets are free on Thursdays for Turkish citizens.
– On Tuesdays, the museum is ready to host young people between the ages of 18 and 25 for free in order to spread culture and introduce them to contemporary art. Young local and foreign tourists can visit the museum between 14:00 and 17:00.
How to get to Istanbul Museum of Modern Art
Getting to the museum is easy, you can use public transportation as well as private cars.
If you use the Istanbul Metro, the closest station to the museum is Şişhane, the museum is just 5 minutes away on foot.
Museums located near Istanbul Museum of Modern Art
Among the most famous museums in Turkey and Istanbul, which are located near the Istanbul Museum of Modern Art, are the Museum of Innocence in Istanbul, the Istanbul Pera Museum, and Madame Tussauds Istanbul, as well as some attractions near the Istanbul Museum of Modern Art, including the Galata Bridge and Istanbul's Galata Tower.
Address of Istanbul Museum of Modern Art
Asmalımescit Mahallesi Meşrutiyet Caddesi, No: 99 34430, Beyoğlu İstanbul
Istanbul Museum of Modern Art website
http://www.istanbulmodern.org/en
Istanbul Museum of Modern Art contact number
+9021233347300
Email address in modern Istanbul