Estimated reading time: 6 minutes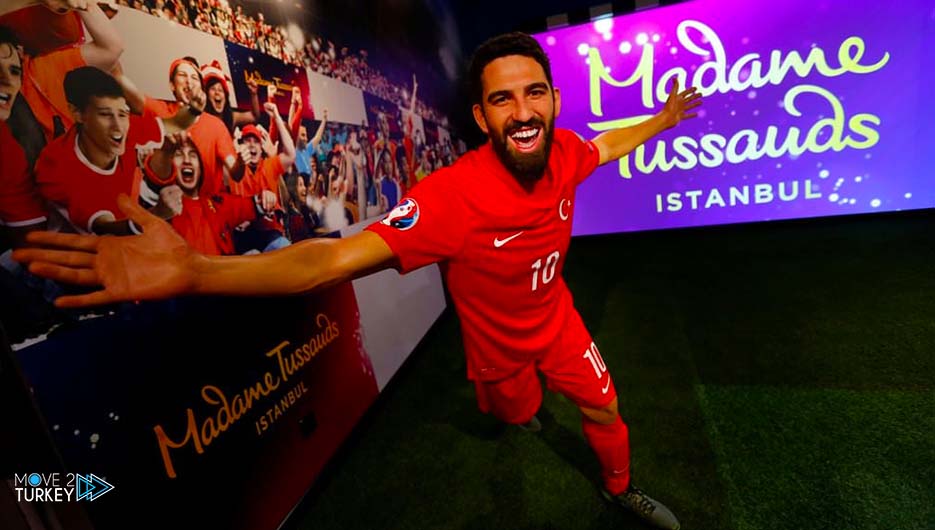 Istanbul is full of historical and natural monuments, as it is one of the most wonderful cities in the world.
And one of its tourist attractions is the Madame Tussauds Museum, which has many branches in different parts of the globe.
This museum is neither historical nor natural! It is a museum of wax.
This museum is one of the most beautiful and most visited tourist places in the city.
You can see sculptures of world famous people, these sculptures are so detailed that you will for a moment doubt they are real!
Join us here to know everything about Madame Tussauds Istanbul.
Who is Madame Tussauds?
Before we get to the Madame Tussauds museum (The Wax Museum) in Istanbul, let's get to know Madame Tussauds in general.
Madame Tussauds is the name of the artist and sculptor (Anna Maria "Marie" Tussaud), who was born in 1761 in the heart of France, in Paris.
At the end of her childhood, the young woman went to Versailles with her sculptor uncle Philip Curtius to learn how to make wax sculptures.
Many years passed, and at her thirtieth birthday she became a professional artist in this field until she decided to hold exhibitions of wax statues in different cities and countries.
Her first exhibition was highly acclaimed and lasted for about 6 months, and in subsequent galleries, her work was admired by the public again and again, and then Madame Tussaud's finally set up a permanent exhibition of her sculptures in London.
Madame Tussaud's serious work, combined with her unique art, has earned her immense popularity.
Over the years, this artist struggled despite all the harsh conditions she was subjected to, such as her separation from her husband, the wreck of the ship carrying her statues in the sea, and the burning of opponents of her exhibition.
Despite all the odds she encountered, she did not give up.
Her passion for her work, and big dreams, led her to hold another exhibition at the age of seventy.
Madame Tussauds created wax sculptures of famous and historical figures with such precision that it is often difficult to distinguish them from the real copy.
Madame Tussauds died in 1850, and her most valuable specimen is on display at Madame Tussauds, a museum run by the company that registered her during her lifetime.
In honor of Madame Tussauds, a statue of the artist's aging has been placed in the Madame Tussauds Museum in London, and it is interesting to know that this statue is the last work created by Madame Tussauds herself.
Information about Madame Tussauds Museum in Istanbul
The main branch of the exhibition is in London, and it has branches in various parts of the world, including Las Vegas, Washington, Amsterdam, Delhi, Berlin.
But Istanbul is our destination for today, so we suggest that you include a visit to this museum on your trip to Istanbul.
Among the sculptures in Madame Tussauds, especially Madame Tussauds in Istanbul, you'll find famous politicians, artists, scholars, historians, and especially Hollywood celebrities. (You know, Beautiful people make beautiful sculptures..)
In all branches of this museum, you have the opportunity to take pictures next to these sculptures, and wander around the museum.
Madame Tussauds museum in Istanbul is located on the city's famous Istiklal Street, And like other Madame Tussauds museums around the world, it has statues and sculptures by artists, actors, athletes, politicians, influencers and celebrities.
This branch in Turkey was built on November 28, 2016 on Istiklal Street in Istanbul's Beyoglu district.
In this museum, you can find statues of famous Turkish people such as: Mustafa Kemal Ataturk, Rumi, Sultan Mehmed the Conqueror, Architect Sinan, Mozart, Sultan Suleiman, Arda Turan, Kivanc Tatlito, Tolga Tuic, Recep Tayyip Erdogan, Lionel Messi, Michael Jackson, Jackie Chan, Raphael Nadal, Maria Sharapova, Muhammad Ali Kelly, Brad Pitt, Angelina Jolie, David Beckham, Albert Einstein, Mona Lisa, Leonardo Da Vinci, Mozart, Steve Jobs and many other Turkish and international celebrities.
In general, Madame Tussauds Istanbul displays sculptures of 60 famous local and international figures from the worlds of politics, sports, culture, art and science.
The Music section at Madame Tussauds Istanbul
This section is very attractive and amazing, when you go around the music section, the music being played changes, if you stand next to the statues, you can hear their own music (literally).
In addition to foreign singers, you can also hear songs of Turkish singers.
The interesting thing is that the songs DO NOT MIX, and the volume and time of the songs are very precisely coordinated.
The price of the entrance ticket to Madame Tussauds in Istanbul
Entrance tickets to Madame Tussauds in Istanbul are divided into 3 types, which we will show you as follows:
The first type is a ticket for Madame Tussauds in Istanbul only, the ticket price for adults over the age of 14 is around 62 TL.
The second type of ticket for Madame Tussauds in Istanbul is a double entry ticket, which includes admission to the museum and to the LegoLand.
The price of this ticket for those over the age of 14 is about 95 Turkish liras.
The third type of entrance tickets is known as VIP tickets, this ticket model from Madame Tussauds Istanbul is only available online and costs 130 TL.
If you buy this type of ticket, you can enter the museum directly without wasting time standing in a long line.
Tickets can be purchased online here…
Notes:
Child tickets can be used by people between the ages of 3 and 14.
Entrance is free for children under 3 years old.
There are many shopping malls, cafes, and restaurants near Madame Tussauds, which you can visit, spend hours with friends and family, and even buy souvenirs.
Madame Tussauds Museum in Istanbul Visiting Time
This museum is open daily from 10 in the morning until 8 in the evening.
However, Madame Tussaud's Museum in Istanbul does not accept anyone after 7 PM, so you have only an hour.
How to get to Madame Tussauds Istanbul
As we mentioned in the previous paragraphs, Madame Tussauds is located in Beyoglu neighborhood, specifically on Istiklal Street, near Taksim Square.
The best way to get to this museum is to use the city buses or the Istanbul metro line.
Get off at Taksim Station and walk about 8 minutes from Taksim Square to Istiklal Street where the museum is located.
Museum address:
Hüseyinağa, Grand Pera, İstiklal Cd. no: 56 D:58, 34440 Beyoğlu/İstanbul