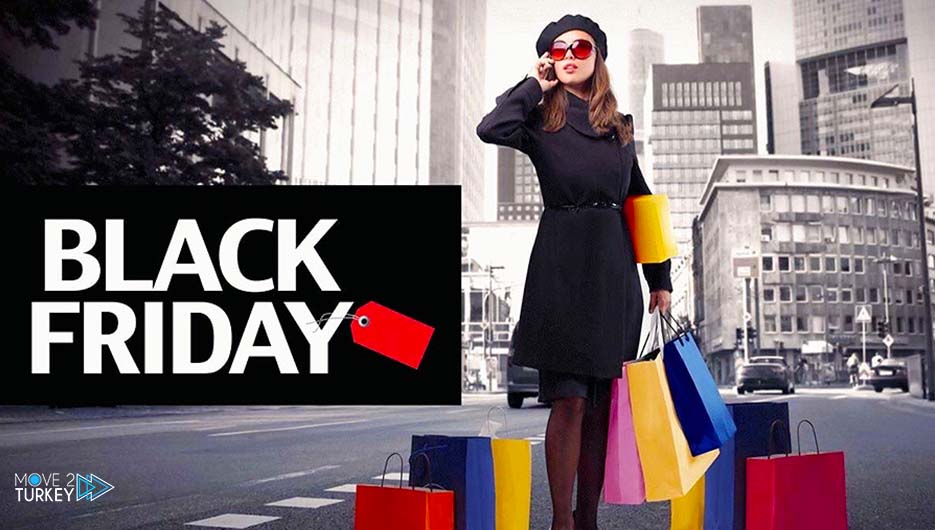 Maybe if you mentioned Black Friday a few years ago, those around you would have been surprised and unaware of it. But in recent years, with the spread of this event, no one was surprised to hear the name of this today.
If you are not used to Black Friday, we suggest you read this article.
Black Friday, or Friday Auction, is the most exceptional auction day in the world. This day is right after Thanksgiving Day, and all the sellers of the world offer their goods with incredible discounts on this day.
People all over the world often prepare for discount shopping on this special day. Black Friday is celebrated in Turkey mostly in the cities of Istanbul, İzmir and Ankara.
And Black Friday in Istanbul is not just a day, but rather extends a whole week, after the end of this week most of the goods may remain offered at a reduced price.
The idea and history of Black Friday :
Black Friday, or the Friday auction in the United States, is the day after Thanksgiving, which is actually the last Friday in November and marks the beginning of the Christmas shopping season.
Black Friday is not really a holiday, but most companies allow their employees to take a day off and shop for the New Year, this day is the busiest day for sellers for years.
A lot of people now know about Black Friday with big online stores like Amazon, these online stores sell their goods at special discounts from a few days before the Black Friday.
According to the latest statistics, nearly half of Americans buy in Black Friday auctions, and this is why this event is so important for online and physical stores.
But what about Black Friday in Istanbul? This day in Istanbul is known as Legendary Friday.
Legendary Friday in Turkey :
Istanbul is one of the most popular destinations for shopping and trade in Turkey.
This country, like the United States and other countries in the world, allocates a day for exceptional discounts.
Given that there is no day in Turkey called Thanksgiving Day, the idea of ​​Black Friday in the traditional sense for people in Turkey fades and does not spread in this country and even for the opponents in Turkey, as cultural and religious reasons prevent a day like this one.
For this reason this day in Turkey is called the Legendary Friday, and in fact, Black Friday in Turkey has become a wonderful winter auction week.
The Legendary Friday in Turkey, especially in Istanbul, begins on the last friday of november and lasts up to a week.
Of course you find Black Friday in Turkey more spirited in Istanbul, which is why most people travel to this city to shop not only from all over Turkey but from many parts from the world.
However, given that you have the opportunity to shop for a week instead of a special day, the popular Black Friday crowd is not seen globally in Istanbul, but it is still the most useful area to purchase the required materials so that you do not lose the variety of options and the required quality.
The Bountiful lead time to take advantage of the legendary Friday in Turkey:
Another interesting thing about the legendary Friday in Turkey is that after a week there are still discounts, but this time instead of a 70 or 50% discount, a 30% discount will be confirmed.
And the auction starts early in the morning and continues until 11 pm in some stores around the clock and in brands like Puma, Victoria's Secret and Nike.
Black Friday in shopping malls in Turkey :
Most of the discounts can be found in two shopping centers in Istanbul, Zorlu Center Istanbul Shopping Mall and Istinye Park offer huge discounts for shopping every year.
In these centers you can find everything you want from a variety of electronics to personal items and of course the large number of clothing stores.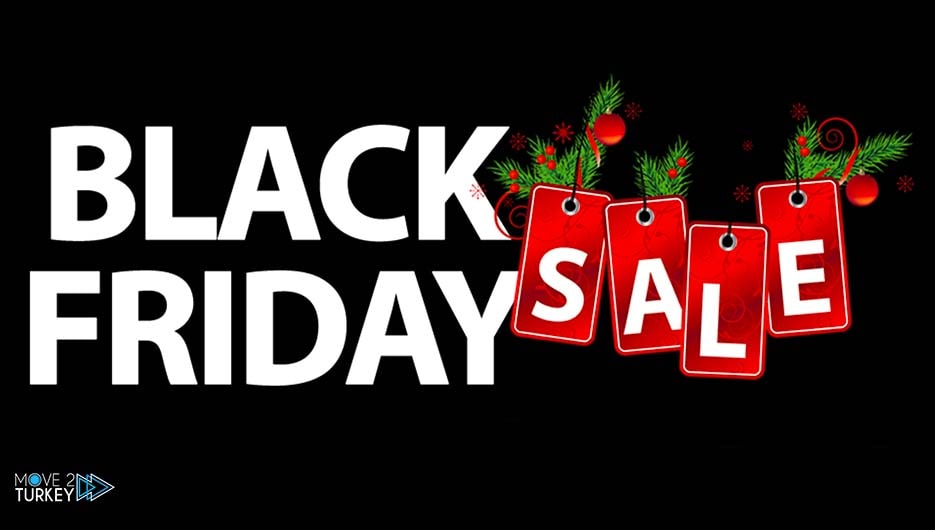 Black Friday on Trendyol in Turkey :
One of the most important online shopping sites that offer various discounts throughout the year is the Turkish Trendyol site. Which is very popular in Turkey and in fact its job is to collect various discounts from different online selling sites in Turkey.
This site will also offer you huge discounts ranging from 20 Up to 80% of Black Friday. You only need to plan that the arrival time of the goods matches the duration of your stay in Turkey.
Black Friday at HepsiBurada in Turkey :
The HepsiBurada store is also a very popular online store in Turkey where you can expect to buy from the Black Friday offer at incredible prices.
Of course, there is more on this site, you can search for electronics and the prices of electrical appliances in Turkey and things like that and you will get good discounts in Black Friday.
One of the advantages of buying from HepsiBurada is that with the purchase rate of more than 50 liras from the site, you will get free shipping.
Visiting stores to display Black Friday across Istanbul :
Many shops in Istanbul offer special discounts in addition to various discounts on Black Friday.
In general, ads before this day are not very common, and the stores look at the discounts immediately. So wear comfortable shoes in the morning and go to the shops in Istiklal street and the Shopping centers in the city and enjoy the best prices.
Tips and directions to help you buy in Black Friday :
Pre-select which stores you want to visit, this will save you the time from getting up early in the morning!
The opportunities are limited, so if you decide to go shopping in the afternoon of November 27th, there might not be much left
Check the prices in advance, for a calculated purchase, you need to know exactly how much you will be earning, so always know the price of your product so that you can have a very good shopping experience for Black Friday in Istanbul.
Use applications and sites Although personal shopping has its own pleasure, the use of websites and applications always speeds up the shopping process, and what is the most valuable thing than time on Black Friday ?!
Make the most of the customer club service, stores and brands usually have special programs for their customers that inform them about all kinds of discounts and campaigns, by joining the customer club, you can learn about the discounts and special programs for brands, through Black Friday in Istanbul, you can even reserve what you need online and then deliver it to the store, don't neglect the power of customer clubs!
Ensure that the stores are reputable, it is good to be able to buy great items cheaply, but you also have to pay attention to the fact that stores must follow the law and guarantee you the goods correctly and accurately, in addition, black Friday crowds can confuse the sellers .
Tips to take advantage of buying clothes on Black Friday in Turkey :
One of the best things you can buy on Black Friday in Turkey or Istanbul is clothes. Most clothing stores have a 70% discount, and even famous brands are no exception
To buy clothes, go to the store as soon as possible so that you do not lose your choice in any way, before starting this event, it may be a good idea to visit the stores of your choice, choose the clothes you want and make sure of the materials, size and fit
And on Black Friday in Turkey, you can buy clothes outside the season at the best prices, for example, summer clothes will cost much less than winter clothes and will include more discounts
To buy brands, you can go to Zorlu Center and Venezia mega outlet, there you can buy from many brands, especially in Zorlu Shopping Center, you will definitely find very special brands that you cannot find in other malls here
For the current period, the auction has spread to online stores today, so if you don't have the patience to stay in line you can go to online stores like Trendyol, they are as discounted as the overseas shops
To buy high-quality Turkish brands, you can go to the Istiklal Street and Nisantasi Street
Don't focus too much on home appliances, as their prices won't change much fundamentally
Do not buy from the vendors, most of them sell low-quality goods on this day
For the sale of winter clothes, some beneficiaries write the price before the discount is more expensive and link it to the original price with a discount, be sure to pay attention and buy at an appropriate price.