If you want to live a luxurious experience and buy luxury goods in Istanbul, Zorlu Center Shopping Mall is the perfect destination for you.
When you enter the Zorlu Center Shopping Mall in Istanbul for the first time, you will feel the luxury and elegance that is reflected in every corner of the mall, where you will find more than 190 stores of the most famous international brands.

Zorlu Center is a multi-functional complex in the European part of Istanbul that has a 5-storey shopping mall with an area of ​​105,000 square meters with more than 190 stores.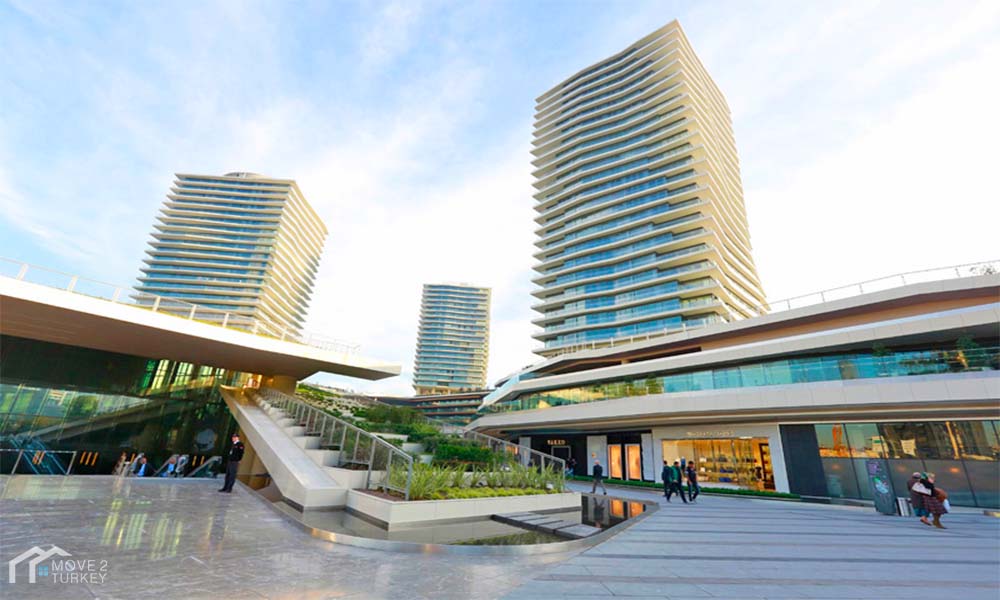 Imagine how beautiful the sunset is at the Bosphorus:
The complex also has a unique five-star hotel, with 132 bedrooms and 49 suites ready to serve travelers.
Not to mention the luxury residential apartments of the complex, which offer the most beautiful, charming and direct views of the highest point in the Bosphorus.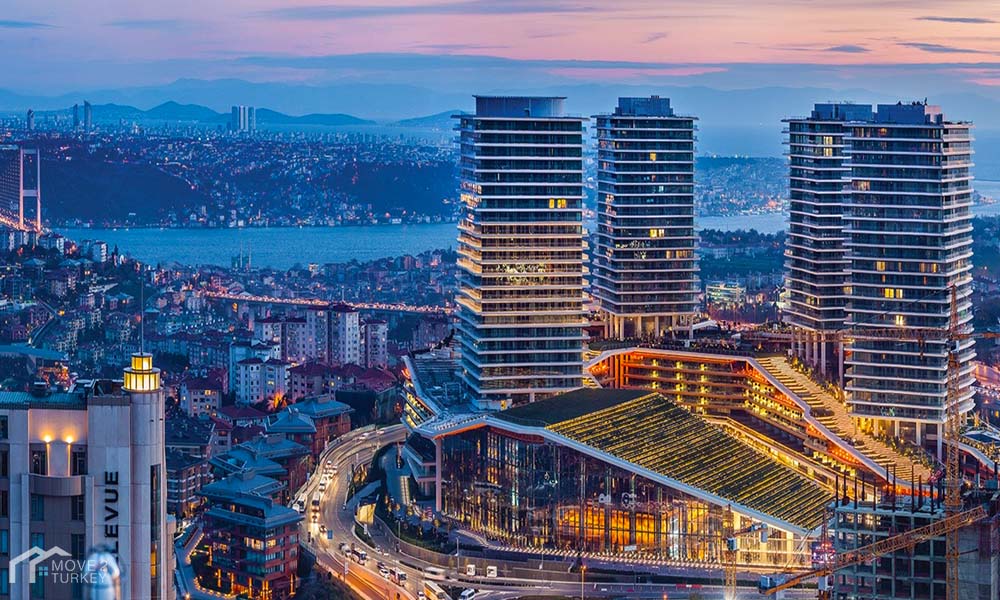 The most luxurious brands and brands:
Zorlu Center shopping mall includes the most luxurious international brands specialized in the fashion and accessories, cosmetics, bags, shoes, jewelry, watches, home appliances, and digital and electronic devices.
Among the brands you can find in the center:
Louis Vuitton, Burberry, Fendi, Dior, Dolce & Gabbana, Diesel, Victoria's Secret, and Valentino.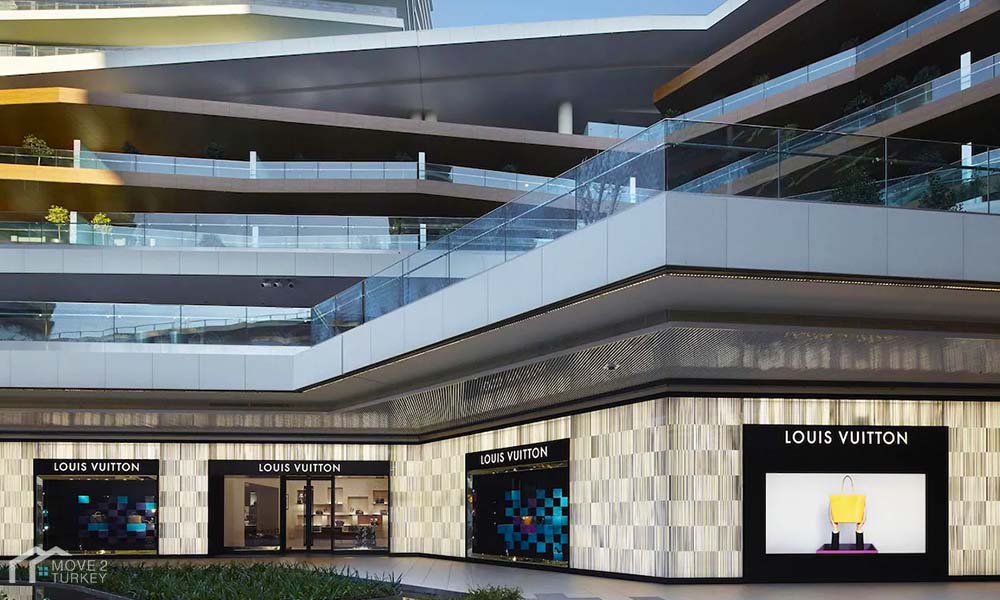 The first Apple Store in Turkey:
Zorlu Center also hosts the first Apple Store in Turkey. Where you can buy the latest and greatest Apple products from Turkey.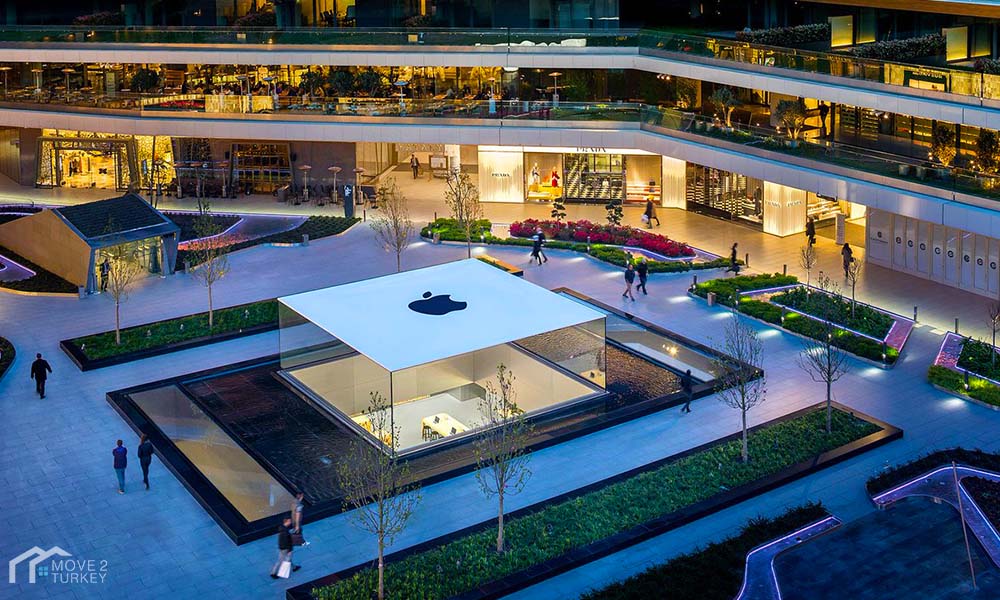 Restaurants and cafes:
If you want to enjoy a special meal, you are in the ideal place, where you will find a large number of specialized international and local restaurants that will offer you the best distinctive meals in Turkey, within luxurious and upscale sessions to add to your meal a special flavor.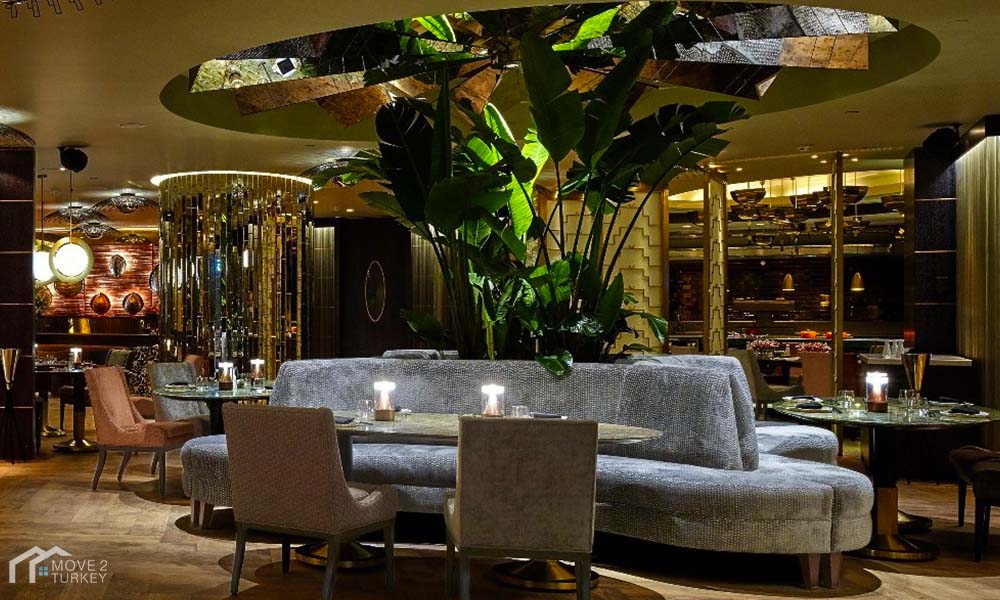 Zorlu Opera House:
You can enjoy a fun night out with the best concerts in Istanbul within the Zorlu Opera House, which can accommodate up to 1,600 people. You can also find the latest Hollywood and Turkish films in the cinema at the mall.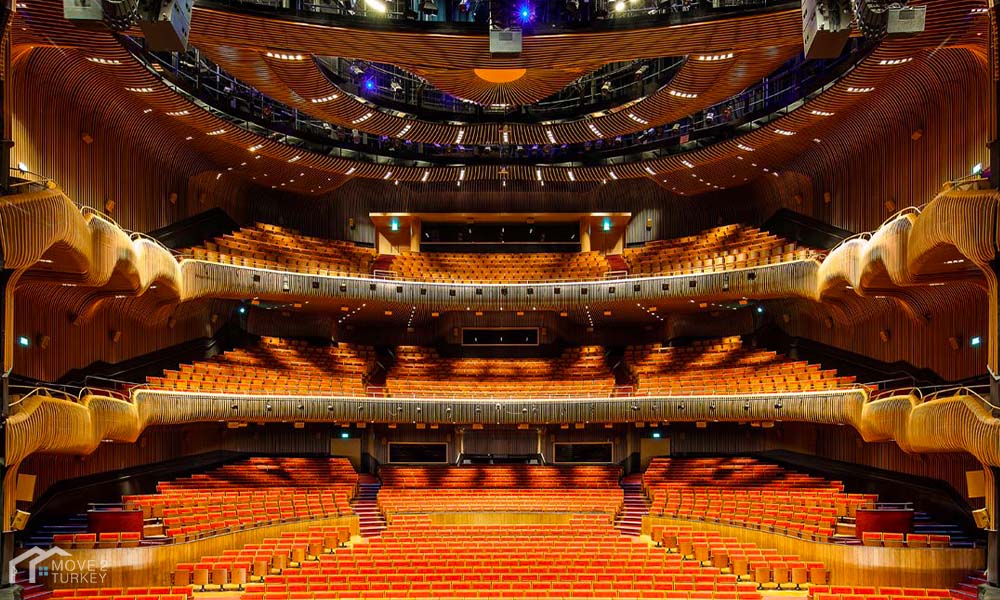 Airstrip:
Zorlu Center is the first project in Turkey with five jobs that gets a private airstrip. The helipad is located above the building of the Raffles Zorlu Center Hotel, located in the address of the locality of Supplies Street 2 Coro Street, Istanbul / Istanbul.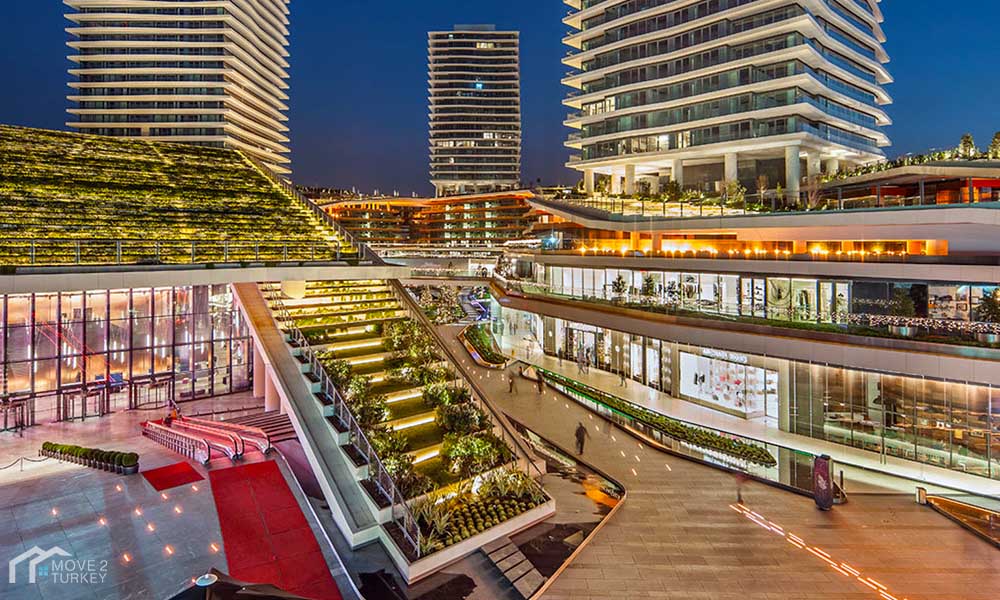 Where is the Zorlu Center located and how can it be reached?
Zorlu Center is located on Buyuk Dara Street in the prestigious Besiktas district in central Istanbul. near the Bosphorus Bridge. as one of the most luxurious shopping centers in Turkey, and receives millions of visitors annually.
In the end we can say that the Zorlu Center is one of the most tourist attractions in Istanbul. in addition to its business advantage. it is a synchronous place for the performing arts, Raffles Hotel Istanbul 5 stars, and many offices and accommodations that add to his charm and charm more and more.
Communication: