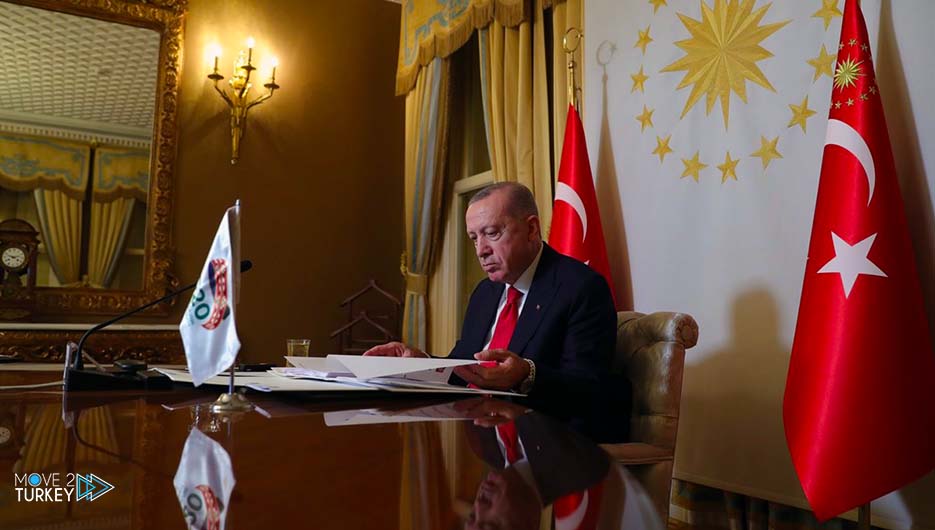 Turkish President Recep Tayyip Erdogan said in a video message to the "Eastern Mediterranean Working Group" held by the International University Council and Akdeniz University, "We believe that issues related to the eastern Mediterranean cannot be resolved by tension but by negotiation between all parties in the region."
Erdogan said, "Turkey is a country that has long maritime borders in the Mediterranean, and we cannot just monitor developments in the region from afar." Pointing out that Turkey's offer to hold a conference with all Eastern Mediterranean countries and Turkish Cypriots is still on the table.
He stressed, "We have explicitly stated that we will not accept the plans that try to surround our country with the beaches of Antalya."
We do not seek to ignore anyone's rights or laws. However, our stance is firm against the "thief" mentality that seeks to trample on our rights.
"The European Union should get rid of strategic blindness and not allow Greece and the Romanian part of Cyprus to misuse themselves in matters related to the eastern Mediterranean," Erdogan said.
He emphasized, "I call on all the neighboring countries in the Mediterranean to abandon this issue (the eastern Mediterranean) as it is a" zero-sum game. "
The President of the Turkish Republic said: "Our country does not seek tension in the eastern Mediterranean issue at all, but rather is supportive of peace, cooperation and justice."
The European Union holds a meeting today to discuss the sanctions imposed on Turkey.