Enjoy The Beauty Of Odd
Venezia Mega Outlet Istanbul project is one of the largest residential and investment complexes in Istanbul, with a number of apartments exceeding 2000 apartments and many offices and hotel apartments, in addition to the mall which is one of the most important shopping centers in the city, as it includes more than 200 commercial stores, in which the most famous Global and local brands.
Venezia Mega Outlet is characterized by its charming and creative design that simulates the design of the famous Italian city of Venice, where an artificial river passing through it with the small boats in it, crossing the entire mall, on a journey within the Italian atmosphere.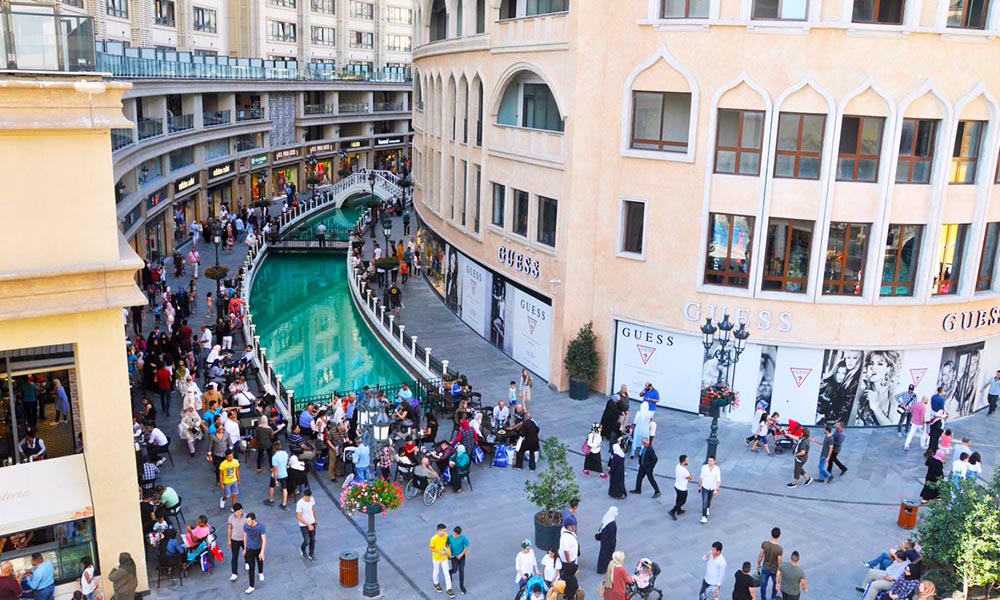 Full tour inside the Venezia Mega Outlet:
Once you enter the Mall, you will see yourself in the center of the Italian city of Venice, with all its fine details, where the archaeological square in the middle of which is a miniature version of the famous Italian St. Mark's Tower, in addition to restaurants and international cafes of an Italian character, all of which have wonderful views of the artificial water canal.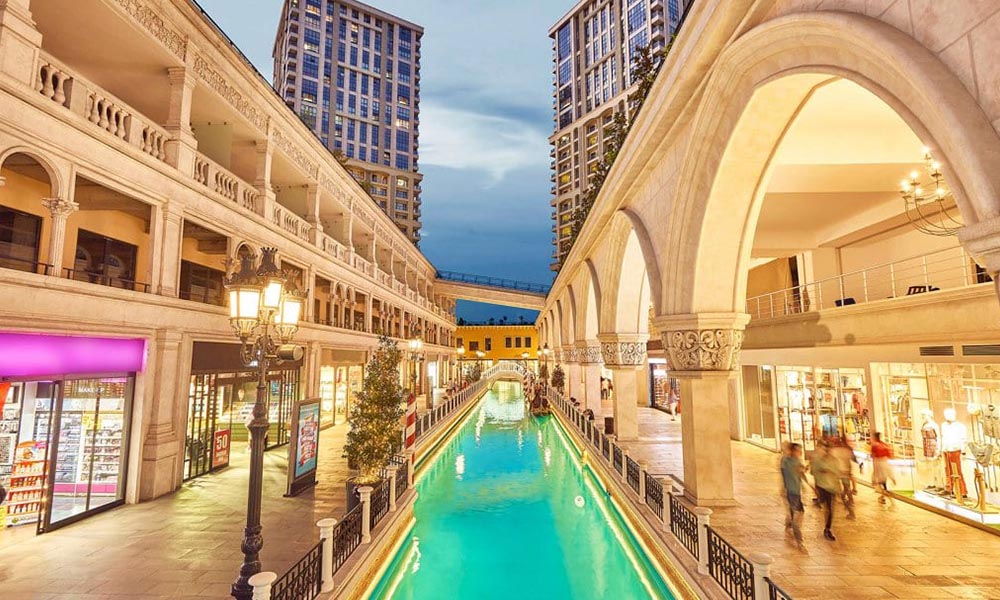 The mall consists of the main ground floor, which emulates the Italian city of Venice, in addition to another underground floor that has been designed in a distinctive style to look like a covered street, containing a number of large shops, in addition to the Carrefour hypermarket.
As for the ground floor in the Mall, it contains an open floor that contains a number of well-known shops and brands in addition to restaurants, cafes and a cinema theater, and for sure the artificial water canal that passes the entire project. You can also take a tour around the mall with water boats just like Venice.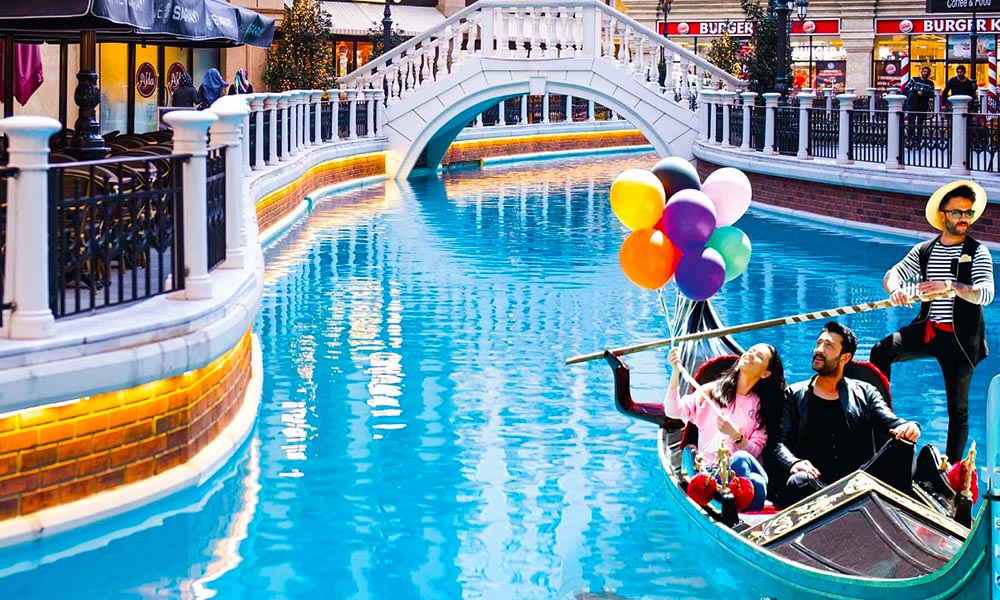 Journey of a lifetime:
Visitors to the Venezia Mega Outlet can take a small water ride touring the entire mall, in a romantic and unforgettable way, simulating the experience of the famous Italian city of Venice.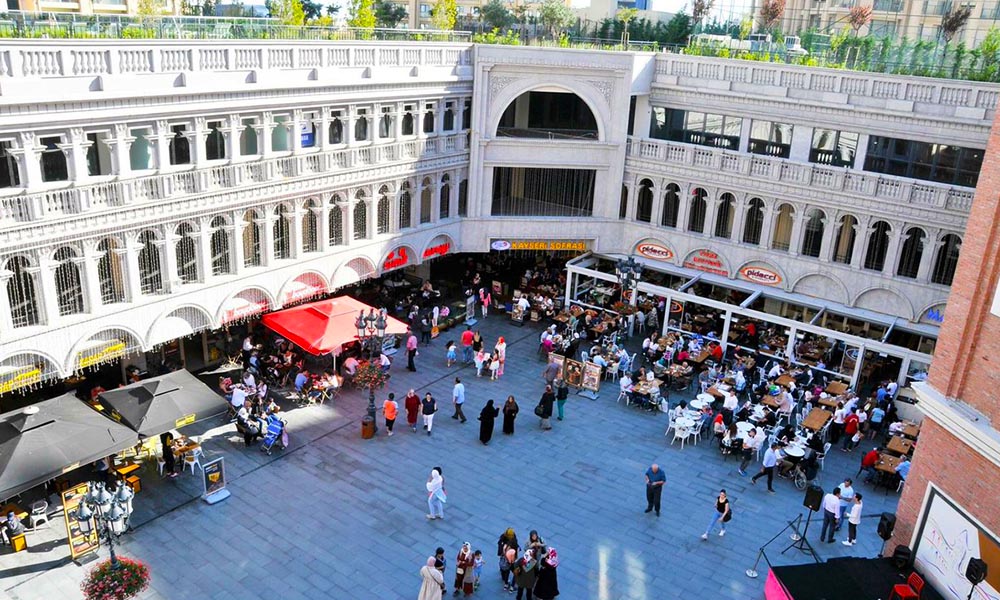 The largest brands found in Venezia Mega Outlet:
Mavi
Nike
Adidas
Flo
Golden Rose
Guess
In addition to many restaurants, cafes and entertainment places suitable for all family members
Where is Venezia Mega Outlet located and how can it be reached:
The Mall is located in the Gaziosman Paşa district in the European section of Istanbul
You can reach the outlet easily from the Eminonu area by T1 tram, then get off at Topkapı station, then take the T4 tram and get off at the Metris station just in front of Venezia Mega Outlet.
Location on the map:
How to communicate: