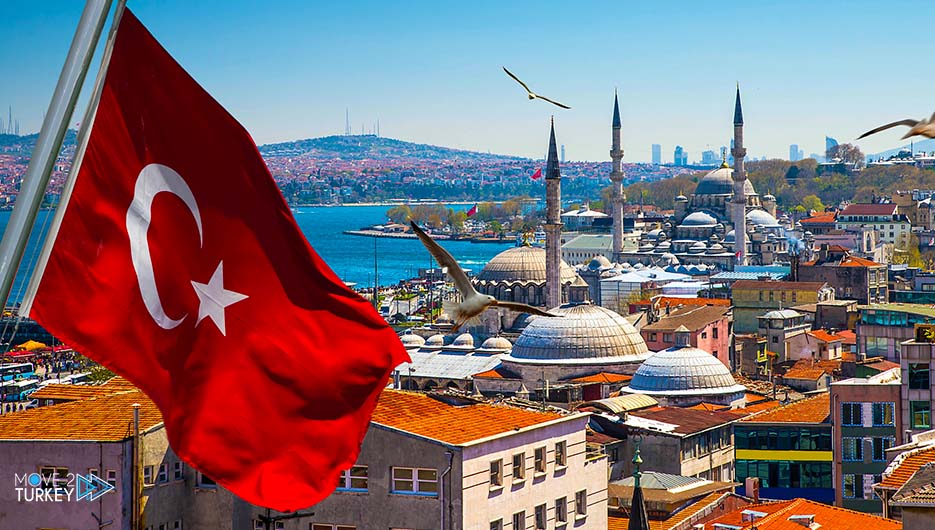 Moving to another country has a great impact on the soul of every person and makes him more familiar with his culture and customs.
So you must have the basics before you take a step to move to Turkey, so that there will be no problem during the trip.
Turkey is a beautiful and wonderful country in many ways, and it is not bad to know more to prepare well before moving to Turkey.
From the varied tourist attractions, to its people and its amazing food, Turkey is an ideal place for adventure and fun for any tourist or resident.
So in this article, we will provide you with a comprehensive guide on all the things you need to know and do before you travel or move to Turkey.
1- Getting the required and essential documents for travel and moving to Turkey
The most important thing to consider before moving to Turkey, like any other foreign trip, is to get a set of identity and travel documents that you must have with you.
Also of course, not all items are required, but you can use and need them somewhere within Turkey.
In addition, be aware that tour tourists do not need a visa to move to Turkey.
But aside from the visas, there are documents that tourists must carry with them before moving to Turkey.
So, given that you are planning to move to Turkey, you must first know the documents you need before traveling to this country.
And before preparing a Turkish plane ticket, prepare these necessary documents below.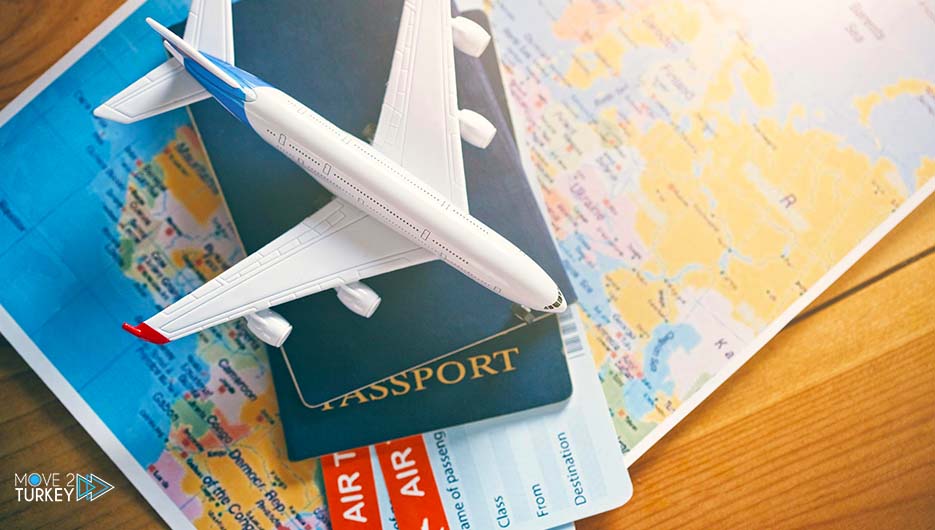 Required documents to travel and move to Turkey:
A passport valid for more than six months with a copy.
Plane ticket and Turkey tour purchase contract.
Turkey guide.
A dictionary translated in your country's language to the Turkish language.
Map of destination city in Turkey.
Travel program.
International driver's license (if you intend to rent a car in Turkey).
Travel insurance.
Therefore, we recommend that you remember to bring all the documents you need to before you travel to Turkey.
This is so that your first trip does not turn into a bitter memory.
2- Getting the accommodation costs for moving to Turkey
Unfortunately, the cost of accommodation in Turkey and especially Istanbul is very expensive, as it is somewhat a European city.
It is expensive especially in hot seasons, as many tourists from all over the world flock to the city.
We inform you that the prices of goods in Turkey are more expensive in tourist areas than in any other country.
There are some places that even most Turks cannot go to and take advantage of.
In addition to the cost of Turkish public health services, the owners of these services are required to pay taxes.
But it is common to ask about prices in Turkey, therefore, it is recommended to inquire about the costs before moving to Turkey.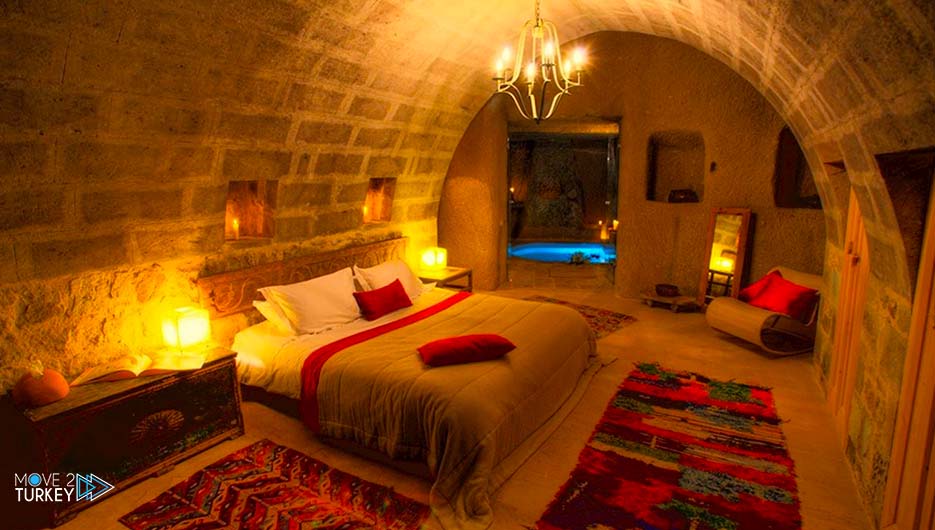 Hotel costs if you want to move to Turkey temporarily :
There are a variety of good hotels in the different cities of Turkey, and hotels in the cities of Turkey are very far apart in terms of price, and their prices may surprise you.
Sometimes, there is a huge difference in the price of a 3-star and 4-star hotel that could reach about 2570 (350 euros).
But in most cases, you can find different hotels in Turkey with different facilities and prices according to your financial ability.
Also, most hotels in this country price between 60 and 210 liras.
And with a little research, you can find cheaper hotels, as low as 50 liras a night.
Unless you are looking for more expensive hotels, it is not a bad thing to know that you can stay up to 3000 TL and more.
Costs of renting an apartment to move to Turkey :
For those who do not like staying in a hotel, the good news is that in Turkey you can rent an apartment or suite.
The price ranges between 200 and 900 Turkish liras per night, and this depends on your financial capabilities.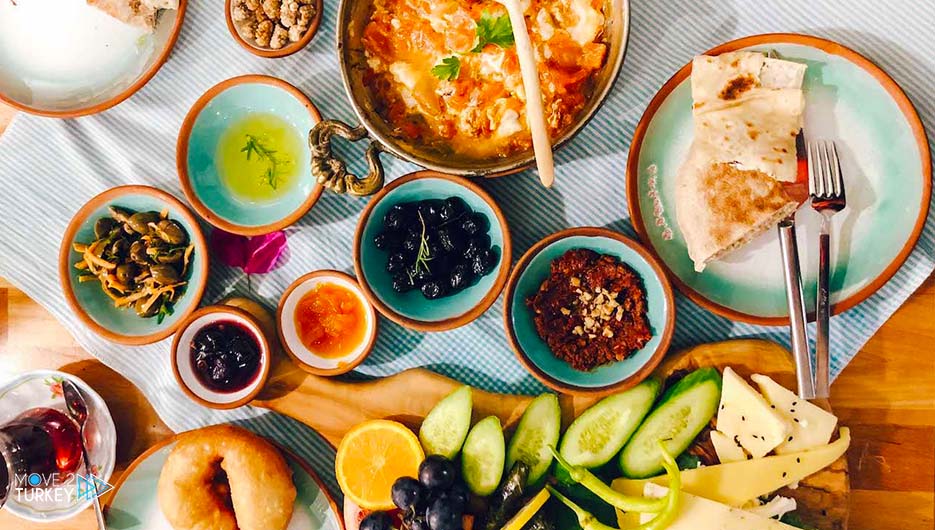 Average food costs prices in Turkey :
Fortunately, the cost of food in Turkey is relatively cheap and you won't have a problem with that when you move to Turkey.
Usually the hotel which you stay in will provide you with a breakfast meal, but in any case you can manage the cost otherwise.
As Having breakfast costs 10 to 20 Turkish liras in most parts of Turkey.
You can also eat sandwiches and a variety of Mediterranean dishes for 15 – 25 TL.
Also, if you move outside the tourist areas within the country, you can enjoy a good meal at a reasonable price from 15 to 30 liras as a dinner.
Usually the price of fast food in Turkey such as McDonald's is around 25 TL at its best.
So if you are looking for more savings to save the cost of moving to Turkey, street food is arguably a good option.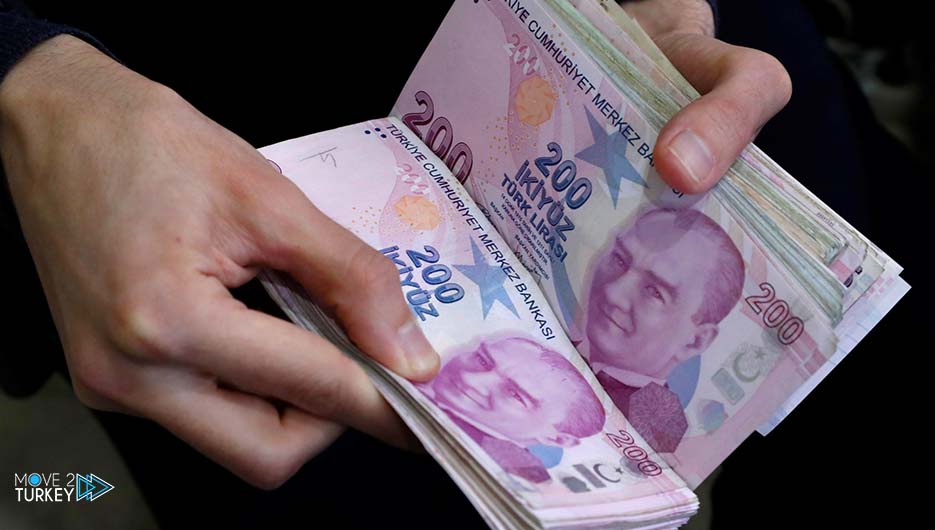 3- keep coins with you before traveling to Turkey
In big cities like Istanbul, Ankara, Izmir and other cities of Turkey, most businesses accept credit cards.
But in small towns, as well as small establishments within these big cities in Turkey, you may need some cash on you.
You will also need to pay cash for a small fee for taxis, public restrooms, and waiter tips….
Also, do not forget to bring foreign currencies with you before traveling to Turkey, the most appropriate currency that you can take with you to Turkey is the US Dollar and Euro.
Air tickets cost $ 300 per person (varies depending on the country you are coming from), but in road travel, travelers will not have to pay this cost.
4- Before moving to Turkey, try to learn Turkish
It may sound a little strange, but it is interesting to know that although many Turks know to some degree in English.
By learning a little bit of Turkish and getting into a conversation with these people, there is an opportunity to get a much better service.
Who knows, maybe you can get a small discount on your purchases in this way, and with the fluency of your conversation with Turkish merchants.
5- Avoid renting a car to move within Turkey
Many people think that the price of gasoline in Turkey is cheap, but sorry to say that (They are wrong), contrary to that, gasoline is very expensive in Turkey.
Therefore, we recommend that you avoid renting a car before moving to Turkey.
In any case, if you insist on doing so, it is better to rent a diesel car than a regular one.
This kind of car has better efficiency and lower cost for you.
But our last suggestion is to use the public transportation system to move around the city, as Turkay hase one of the best transportation networks in Europe.
6- Look for discount coupons under Shopping and Purchasing before moving to Turkey
Sometimes voucher codes can save you a large amount of money that you would otherwise be wasting on your trip to Turkey.
Therefore, it is best to always look for sites that offer coupons and discount packages for international trips before traveling or moving to Turkey.
Using Akbil (Istanbul Card) while transportation :
Akbil (Istanbul Card) is an essential card for using the public transportation system, and it is the main way to get around Turkey's busy cities.
Akbil greatly reduces your costs while residing in Turkey.
This card is also rechargeable, but you have to pay a little more than 6 Turkish Liras to buy one.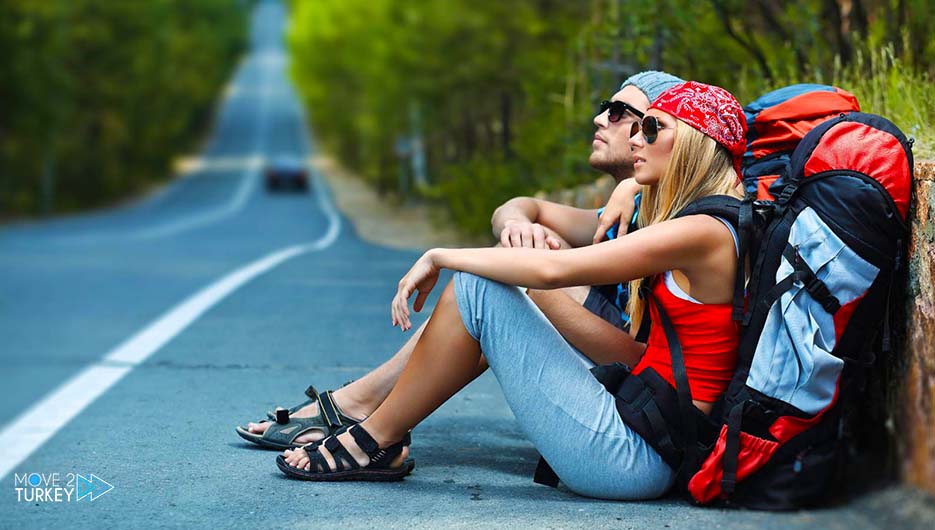 7- Prepare the necessary items for your trip before moving to Turkey
There are many people who do not know the necessities of travel.
They often tell themselves during the trip (I wish I brought some items with me), or there are those people who are obsessed with never losing anything.
For this reason, care must be taken when selecting the equipment for the trip.
We also suggest using a checklist to prepare the necessary equipment that we mention before moving to Turkey.
The most important items and equipment needed before traveling to Turkey :
In general, it is better to have the following equipment with you:
Flashlight :
A flashlight is a very useful tool that you must have when traveling.
It does not take up much space, and it is better than using your phone.
Camera :
Although smartphone cameras are of acceptable quality these days.
However, having professional cameras is another story, as you can capture beautiful and enjoyable memories with a much better quality.
Medicine :
It may be very helpful to bring some medicines with you when you travel.
As you may suffer from nausea, headache, or any other problem that can be easily treated with medication.
Of course, you must also pay attention to the Turkish laws on importing medicines into the country.
This is so that you do not have drugs that are prohibited inside Turkey, which does not cause more problems.
First aid kit :
To avoid injuries as much as possible in the event of an accident, it is best to have a first aid kit.
Also inside the box could be alcohol for disinfection, betadine, dressings and wound dressings.
Power Bank for Electronic Devices :
Today, despite all kinds of smartphones and music players, having a power bank with you on a trip is extremely recommended.
Where you can charge all kinds of smartphones and smart devices using one big power bank.
Headphones :
Headphones are one of the most important gadgets in travel, which may not seem very practical to you.
But it may also be very important and practical during breaks, in the plane and while waiting in the airport.
Necessary items and accessories for traveling to the coastal regions of Turkey:
If you are planning to visit and relax in the coastal regions when traveling to Turkey, the purposes for traveling may look a little different.
Of course, the above basics are essential accessories for any trip.
But in addition to that, if your destination is cities like Antalya or Istanbul, you should also consider the following elements of your trip:
Swimwear :
You can't forget something like this 😉
Of course, swimwear is one of the most important travel purposes, so you better have it with you when going on a trip to the beaches of Turkey.
Sunscreen :
Enjoying the sun in coastal regions of Turkey can sometimes harm the skin.
Especially sensitive skin, so it is best to have a sunblock suitable for your skin, and be sure to use it when walking or swimming in sunny areas.
It should be noted that when traveling and moving to Turkey, you are allowed to bring a liter of liquid items such as gel, cream and paste.
Sunglasses :
Sunglasses are a must on any trip, not to mention traveling to sunny cities like Antalya or Istanbul.
Since it is hot and sunny in the summer, getting good sunglasses can be pretty a great idea.
Comfortable shoes :
Turkey is a country with very beautiful regions, whether you are using a tour of Istanbul or planning to move to Turkey.
So it is imperative that you have a few pairs of comfortable shoes.
This is so you can enjoy hours of safely shopping in Istanbul or walking on the beaches of Antalya.
A blindfold:
Of course, a comfortable sleep during the trip, whether to Turkey or elsewhere, is one of the best moments after a busy day.
After you are blindfolded during the flight, you can relax with soothing music from your headphones to enjoy your trip with more fun.
Bag for towel and swimwear :
For carrying swimming equipment, it is preferable to use a special bag, preferably one that is waterproof, with swimming equipments in it.
Baby oil and powder :
Baby oil can be used to repel insects, especially mosquitoes, and powder can also be used to remove beach sand from the body.
8- Be aware of some things that can amaze you before moving to Turkey
Turkey's charm goes beyond Istanbul's charm :
When planning your move to Turkey, be sure to take your adventure outside of Istanbul, and not just see the usual historical attractions.
Turkey has a large variety of landscapes, and its mountaineering routes are very attractive and unforgettable.
Each season is perfect for one part of these countries, so be sure to consider the weather for this exciting planning before traveling to Turkey.
Find some beautiful places that you like, and organize a schedule to visit them before moving on to Turkey.
Be careful when crossing the streets of Turkey :
Traffic in Turkey is famous just like any other big country, and to be honest this is not very good for pedestrians.
Pedestrian crossing has no particular significance in this country, so don't expect cars to stop for you without a traffic light (unless you are the chosen one).
So, the best and safest way to cross the street is definitely paying attention to traffic lights.
However, we also suggest that you check if the cars are still around! (Cause you never know)
In Turkey, the greeting is done by kissing the cheeks :
Turkish people are usually very emotional, and you can understand this from the way they greet each other.
Although the usual first encounters are just a handshake, they usually kiss each other on the cheeks.
It occurs on friendly dates or with someone you already know, and this method is often accompanied by hugs.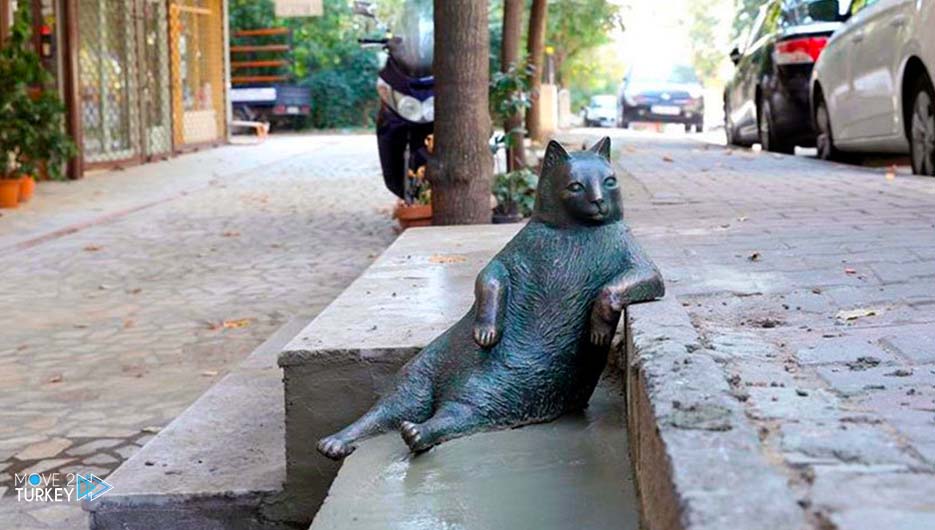 Cats and dogs abound on the streets of Turkey :
You can see cats and dogs everywhere, literally.
Most of the locals also take care of them, so these animals, with their good and friendly behavior, leave no way for fear at all.
You can even see the Tombili statue in Istanbul.
This famous cat died in the street in 2016, so you can notice the great interest in animals within the cities of Turkey.
Read more about cats in Istanbul Here
Public toilets are abundant in Turkey :
You will come across many traditional toilets if you visit the cities of Turkey for sure.
These old toilets are very clean and hygienic, and can be seen in many areas along with modern toilets today.
Tea is a sign of hospitality :
Before moving to Turkey, make sure that you should be prepared to drink a lot of tea daily.
People in this country are very interested in tea, and even the shopkeepers may stop you and offer you some tea in the middle of your shopping.
Also, when you go to a house of a Turkish, they will most likely offer you a cup of fresh tea.
This is a sign of the generosity and intimacy of these people, and if you don't accept it, they will take your behavior as an insult.
Determine your destination to the best tourist attractions in advance :
Turkey's cities are filled with tourist attractions that range from monuments to ancient palaces to beautiful mosques.
In addition to elegant restaurants, cafes, and endless shops in various popular bazaars and markets.
The cities of Turkey and especially Istanbul are so big and have so many attractions that you still have enough energy and time for a full tour.
So, to save you time and money before moving to Turkey, we have prepared a list of the most important landmarks of Turkey for you, so that you can enjoy your trip to the fullest:
Taksim Square and Istiklal Street
Boat tour of the Bosphorus
Now, after you got all these useful advice before traveling to Turkey, and with the full knowledge of everything that you are about to go through.
We can say that you are ready and now you can move to Turkey easily.
If you have not yet bought your ticket to Turkey, it is best to do so as soon as possible.
Frequently Asked Questions :
– Are there identity checks on domestic flights within Turkey ?
Yes, identity checks are performed for domestic flights.
For this reason, you should not forget to bring your national identity card, driver's license or passport with you when moving to Turkey.
– Can I get a ticket to travel to Turkey before obtaining a visa ?
Yes, you can get a ticket before the visa is approved.
In fact, getting a return ticket that you already booked when applying for a visa is a better solution.
This method is one of the factors that increase the success of your request to terminate the transfer ticket to Turkey in many cases.
However, please note that your ticket will be refunded.
– Can a driver's license be used as proof of identity when moving to Turkey ?
This is possible if you are traveling on domestic flights, and also even if you are a Turkish citizen.
Where you can use a driver's license with the Turkish national identity number as proof of your identity.
On international trips, however, you must carry your passport or national ID as proof of identity.
– Do children need a passport to move to Turkey ?
According to the new regulations, everyone who travels abroad must have their own passport.
But you can find more detailed information on ID websites.
– How can I find out the current visa requirements for the country I'm visiting ?
Visa requirements to enter different countries change from time to time.
Therefore, we recommend that you check the current visa requirements for travel and relocation to Turkey on the Ministry of Foreign Affairs website via the following link:
Plus the consular location of your country of origin when preparing your itinerary.
– How do we obtain an electronic entry visa to move to Turkey ?
Foreign travelers who travel to Turkey must obtain an electronic visa at the following link:
Or, they can search the International Representative Office before traveling according to the requirements of their country.
– How much travel currency should I take when moving to Turkey?
This condition varies according to time and consideration of the extent of its need.
Finally, keep in mind that travel sharpens the soul, and it has a huge impact on the human psyche.
The pleasure of traveling to places of interest like Turkey also multiplies this good effect.
Your trip to move to Turkey is one of these unforgettable trips, which we hope you enjoy in this country.
This is in order to experience moving for tourism or for living, with prior knowledge of the information and advice mentioned in our article.
Sure, your moving to Turkey will be an engraved journey in your mind as an unforgettable memory.