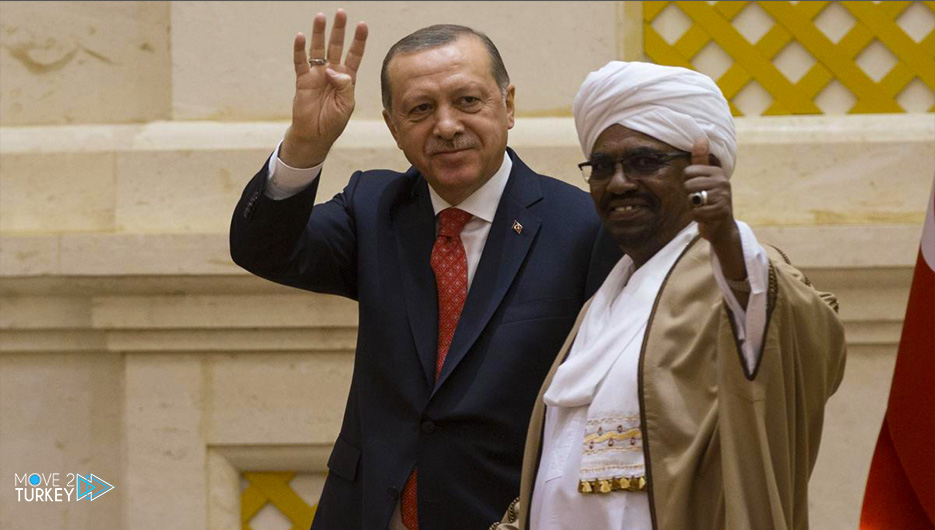 On Wednesday, Sudanese Foreign Minister Maryam Al-Sadiq Al-Mahdi expressed her country's aspiration to strengthen cooperation with Turkey in all fields.
This came during her meeting with the Turkish ambassador to Khartoum, Irfan Naziroglu, at the Sudanese Foreign Ministry, according to a ministry statement.
The Foreign Ministry said that the two sides emphasized during the meeting the depth of the strong political, social and economic relations between the two countries.
Naziroglu referred to the huge Turkish projects and investments in Sudan, which reflects Ankara's keenness for the benefit of the peoples of the two countries.
He also affirmed his country's keenness to bridge the gap of views between the governments of the two countries through high-level visits planned during the next few days.
On Wednesday, the Vice President of the Transitional Sovereignty Council in Sudan, Muhammad Hamdan Dagalo, received an official invitation to visit Turkey on next Thursday and Friday.
As part of the intense cooperation between the two countries, Naziroglu visited the "Khairy" area, north of Bahri, on Tuesday.
He handed over a general blood test device (CBC) to the "martyr Abu Bakr Al-Maali" health center, according to the Sudanese News Agency on Wednesday.
During the visit, Naziroglu praised the Turkish Red Crescent's provision of this device, and stressed the continuation of providing humanitarian services in Sudan through Turkish organizations.
While the head of the health center rehabilitation committee in "Al-Khalila", Haitham Al-Aqib stressed the importance of the (CBC) device in diagnosing diseases at the center and serving patients in the region.
Al-Aqib praised Turkey's efforts and response in providing this device, as well as what Turkish organizations operating in Sudan offer.
Relations between Ankara and Khartoum have been developing since the "Justice and Development" party came to power in Turkey in 2002, when it set up an ambitious plan to enhance communication with African countries.
Bilateral relations have witnessed a wide movement since the visit of Turkish President Recep Tayyip Erdogan to Sudan in December 2017, when the two countries signed 22 agreements and memoranda of understanding in many fields.
These agreements and memoranda include cooperation in the fields of education, agriculture, industry and trade.
Iron and steel industry and exploration, energy exploration and gold extraction development, the establishment of grain silos, health services, and thermal and electrical generation.