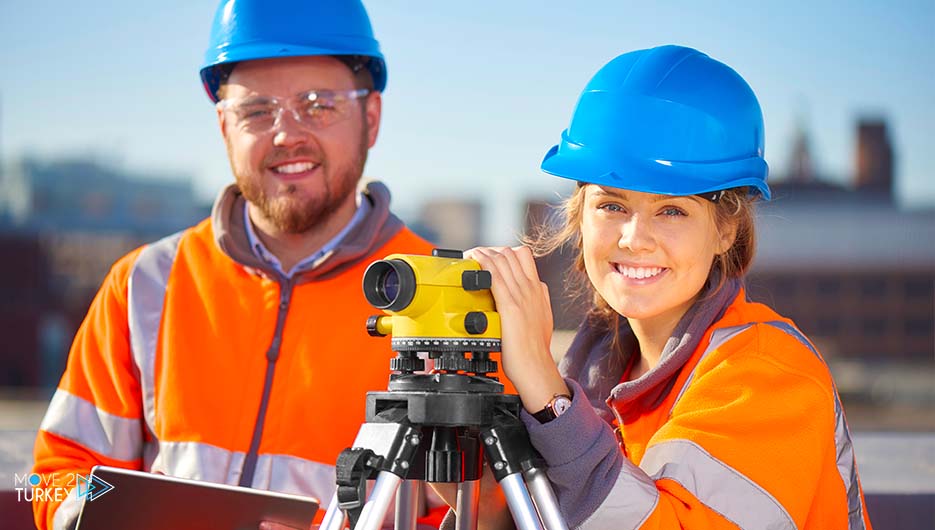 If you are thinking of studying civil engineering in Turkey, and obtaining a degree in civil engineering from one of the most prestigious universities in Turkey, you are in the right place.
The level of civil engineering education in Turkey is excellent, and the facilities available for students are vast.
Of course, there is a lot of competition among international students to gain admission into Turkish universities.
So make sure to read this article carefully until the end, to get all the information that may be useful to you during your trip to study civil engineering in Turkey.
Civil engineering in Turkey
What is civil engineering?
In the first place the question that arises, what is civil engineering?
Civil engineering is a profession related to the design and development of infrastructure projects.
These projects can be on a very large scale and linked to global systems, and sometimes these projects are on a smaller scale, such as constructing various projects and buildings.
Study civil engineering in Turkey
It isn't surprising that civil engineering is very popular in Turkey.
Civil engineering is one of the most popular and best engineering disciplines, and the demand for it is increasing globally.
The field of civil engineering places more emphasis on the design of the building and its various parts, and civil engineers design and implement the structure of the building.
So if you are interested in building designs and new construction techniques, then choosing to study civil engineering in Turkey is kind of the right idea.
Turkish universities are very good, some are also world famous, and according to the Bologna Process, which Turkey joined in 2001, the education system is in line with European standards.
This means that your degree will be international after graduation and you can apply to universities all over Europe.
In addition, Turkey is a developed country, especially if you study in two large cities, such as Istanbul and Ankara.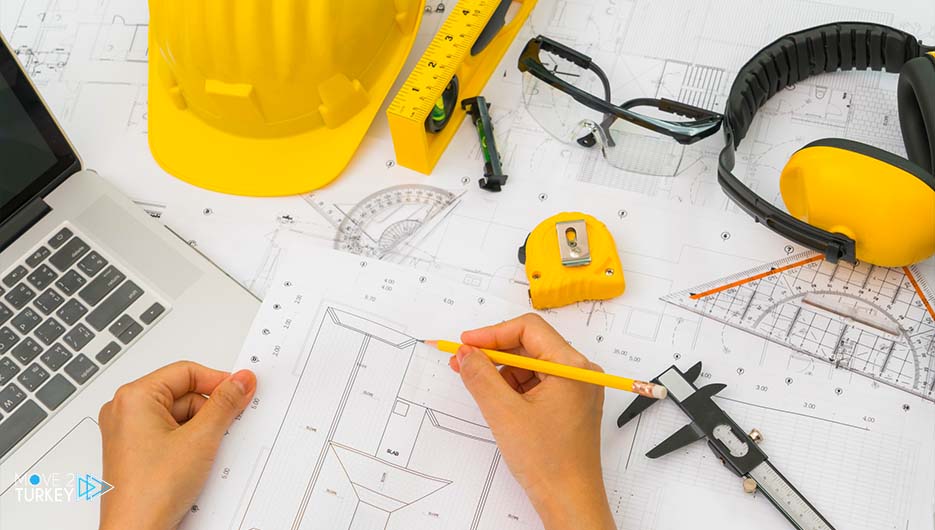 5 reasons to choose Turkey to study civil engineering?
1- Studying in Turkey is low cost
Public universities in Turkey are very affordable.
The average cost of education for international students in Turkey ranges between 400 and 4000 (Euros) per academic year.
This cost is much lower than the average tuition fees in countries such as the United Kingdom, the United States, Canada or Australia or China.
(Read more about the costs of studying in Turkey)
2- Low cost of living in Turkey
From accommodation, food, and transportation to leisure and travel, all these living costs in Turkey are surprisingly low and with a monthly budget of € 400 to € 600 you can live with ease and comfort.
3- Ease of obtaining a scholarship in Turkey
If your goal is to pay low fees, save living expenses and at the same time complete your education at a reputable university, a wide range of scholarships are available for international students who wish to enroll in a Turkish university.
4- A different cultural experience
Studying in Turkey can also be a rich cultural experience, given its geographical location, as it serves as a bridge between Europe and Asia.
This unique aspect has created a multicultural environment with various traditions, foods and customs, where you can experience the best of both western and eastern cultures.
For those interested in ancient history and civilizations, living and studying in Turkey is like a dream, there are many monuments and valuable places that must be visited in this country.
5- Teaching staff with high expertise and competencies
The faculty members are engineers with extensive experience who train students to study a variety of fields such as wind and earthquake engineering and risk knowledge, and teach them various fields of engineering such as hydraulic engineering, transportation engineering, geotechnical engineering, wastewater management and environmental engineering.
Conditions for studying civil engineering in Turkey
Among the conditions for admission to Turkish universities to study civil engineering are obtaining a high school diploma with a minimum average of 70% for public universities, and obtaining a passing score in the university entrance examination, the SAT or YOS exam.
The admission examination is administered separately for each university and most universities do not have age requirements. Candidates of any age with a high school diploma can participate in this test.
As for private universities in Turkey, it is not required to apply for an admission examination, only a high school diploma with a rate of 50% as a minimum for admission is sufficient.
The language of instruction in most universities in Turkey is Turkish, and you can find some Turkish universities that teach in English.
In fact, some universities also offer language courses for students.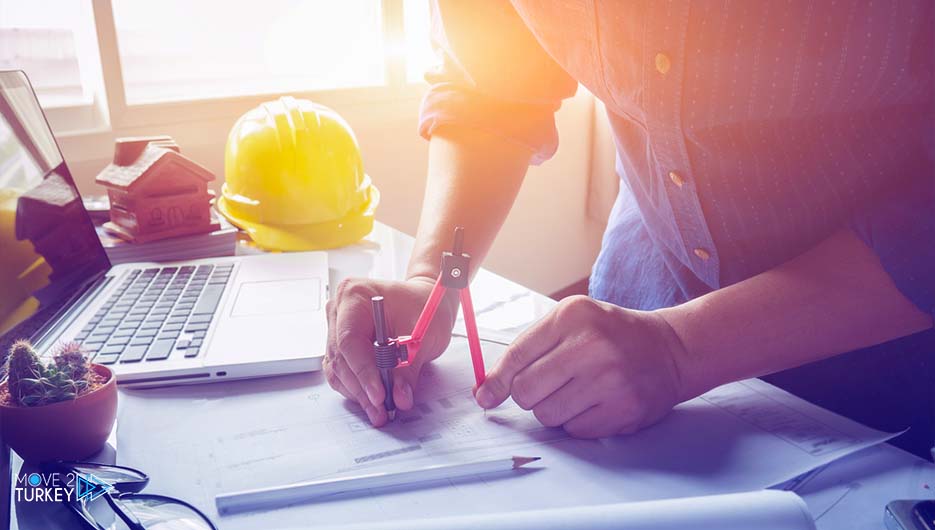 Is studying civil engineering in Turkey difficult?
The study of civil engineering is one of the fields that need effort. When studying a bachelor's or postgraduate degree in civil engineering in Turkey, students will be taught planning, design, budgeting, evaluation, and how to follow construction safety standards as well as building regulations.
They will also learn how to manage construction projects and make all calculations and changes according to the need.
For a successful civil engineer, creativity and ability to adapt to unexpected changes are essential, so civil engineering students in Turkey are taught to adapt to environmental impacts, use of appropriate building materials for various projects, and ability to solve problems.
Civil engineering graduates in Turkey can choose to work in a technical office or deal with design projects for various buildings such as dams, buildings or bridges, or work in construction workshops if they are interested in practical work.
Students graduating from Turkey with a degree in civil engineering can also work in the public or private sector, and some of the most popular civil engineering jobs in Turkey include civil engineer, structural engineer and water resources engineer.
Obtaining a master's and doctorate degree in civil engineering in Turkey
There are many fields of postgraduate civil engineering studies in Turkey, you will specialize in fields such as fluid mechanics, physics, mathematics, statistics, building structures, etc.
To study a doctorate in civil engineering in Turkey, you must have a bachelor's and a master's degree.
The master's and doctoral degrees in civil engineering in Turkey will provide you with unique opportunities in your career.
The duration of the master's study is two years, while the period of study for the doctorate is four years, you will be able to specialize in the following:
Energy and civilian infrastructure
Environmental engineering
Geotechnical engineering
Structural engineering
Transportation engineering
Water Resources Engineering
Best universities to study civil engineering in Turkey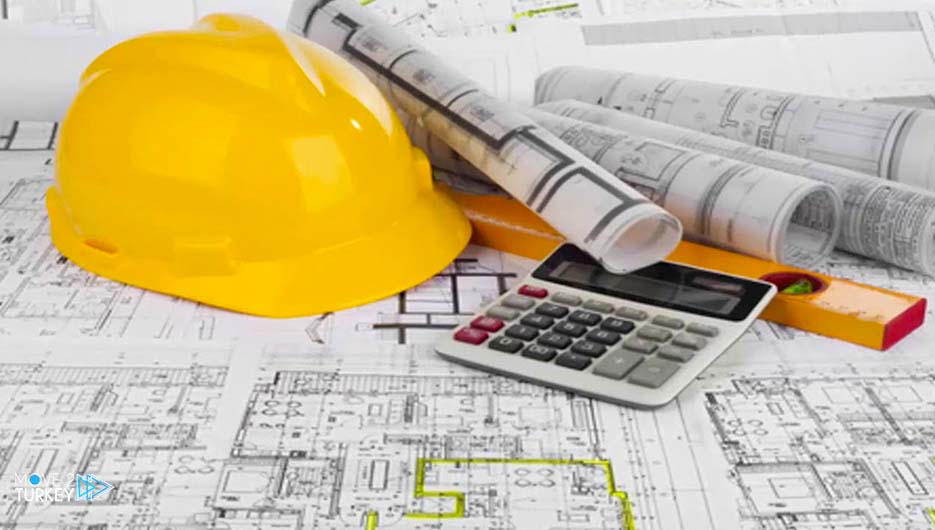 Cost of studying civil engineering in Turkey
Civil engineering tuition fees in Turkey depend on the type of university.
In general Turkish public universities have lower tuition fees than private universities in Turkey.
On the other hand, private universities offer an opportunity to study in English, but with higher tuition fees than courses offered in Turkish.
To study civil engineering in Turkey at a private university, you have to pay between 3000 and 10,000 dollars per academic year, and in public universities from 500 to 1500 dollars per year per academic year.
Of course, the tuition fees in Turkish universities are appropriate and affordable in terms of the quality and educational facilities available to students, in addition to that scholarships and percentage reductions (25%, 50%, 100%) are among the features you can get.
The future of studying civil engineering in Turkey
If you are a civil engineering graduate in Turkey and want to work in this country, a very good job market awaits you.
The processes of construction and development never stop in developed and European countries, as the policies of these countries support innovative new ideas.
As a civil engineer, your income will vary slightly depending on your field of work and orientation, according to estimates. The highest income in the civil engineering field is associated with a project management engineering major, which averages between $ 56,250 and $ 147,729 per year.
The income of a civil engineer in Turkey depends on practical experience, and the salary can reach the equivalent of 7500 liras per month, which means about 90,000 liras in a year! (Learn more about the average salaries of foreigners in Turkey).
The salary of a civil engineer in Turkey can start from 4000 liras per month as a minimum to 11,500 liras per month as a maximum.
As mentioned, your work experience will greatly affect your income, which is why we have written down the average income you can get through your experience:
Two years of experience: 4,600 liras per month
From two to five years of experience: 5700 liras per month
From five to ten years of experience: 8000 liras per month
From ten to fifteen years of experience: 9,500 liras per month
From fifteen to twenty years of experience: 10,200 pounds per month
More than twenty years of experience: 11,500 pounds per month
Frequently asked questions
What are the best universities in Turkey in the field of civil engineering?
Middle East Technical University in Ankara – Istanbul University – Bahçeşehir University – Yildiz Technical University – Okan University, are among the best universities in the field of civil engineering in Turkey.
What are the approximate fees to study civil engineering in Turkish universities?
Tuition fees for civil engineering in Turkish universities range from around 3,000 to 65,000 liras.
What is the civil engineer income in Turkey?
The income of civil engineers in Turkey is about five thousand liras, and if you have high work experience it will increase to about ten thousand liras per month.
Is it possible to get a full scholarship in the field of civil engineering in Turkish universities?
For scholarships in this field, you can apply to the Turkish Scholarship Organization, register for fellowships, bachelors, masters, and doctoral scholarships, and receive a scholarship.