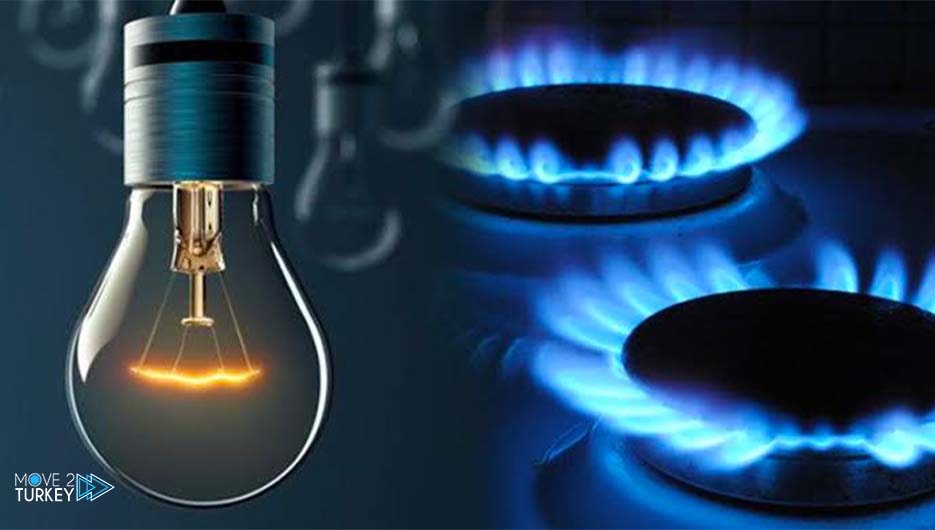 In this article, we will look at the monthly cost of living that must be paid if you live in Turkey, in more detail and with a study of the cost of water, electricity and gas bills in Turkey for families of four.
The cost of living in Turkey:
Of course, the cost of living anywhere in the world depends on the individual's lifestyle, type of food, clothing, place of residence and type of transportation.
But the average monthly cost of living in Turkey ranges between 2000 and 3000 liras per month.
Turkey is like European countries, which means that it is very strict about energy consumption and the cost of water and electricity, especially gas, and under Turkish law, all water, electricity and gas bills must be transferred to the tenant, and you will need a Turkish residence card to register the bills in Turkey.
Water, electricity and gas bills in Turkey and how to name them:
In order to name energy bills in Turkey, it is necessary to have a Turkish residence card or kimlik card, and a passport to name the electricity bill, if you do not have a residency card, contact water and gas, then you must ask the person who has a residency permit to sign a temporary water and gas bill in his name until your residency card can be prepared.
Required documents for naming bills in Turkey :
Counter number (Tesisat Numarasi) from your homeowner
DASK insurance from the property owner
A lease contract is required for the tenants and a deed is required for landlords
Passport or Kimlik
Personal phone number
Deposit amount to receive subscription fees
Using these documents, go to the nearest water, electricity and gas office in your area, and by submitting these documents, sign and deliver the contract concluded between you and the water, electricity and gas departments, after which the Turkish subscription phrase (Abonelik Numarasi) or (Hesap Numarasi) appears at the top of each bill.
Water bills in Turkey:
In Turkey, water is provided by local municipalities, and the water administration in Turkish cities has different names, for example, in Istanbul it is called ISKI and in Antalya it is called ASAT.
And in the Water Department, the subscription price is about 200 liras paid as a deposit can be paid in cash and in installments for a period of two months, and the monthly installment amount is added to the consumption bill.
Cost of water bills in Turkey:
If your water or septic tanks are broken or worn out, you can replace them, do not forget that this replacement is only possible with permission from the municipality, and if the tank was damaged during the rental period, the owner of the house will be responsible for the payments, and the phone number for water repair in Turkey is 185.
The average cost of the water bill in Turkey for a family of four is 50 to 80 liras.
Electricity bills in Turkey:
In Turkey, electricity is owned by the state and supplied by TEDAŞ, and here when you register with an electricity company, you have to choose the amount of electricity you consume.
It is better if the amount of electricity purchased for your home is slightly more than your consumption, in general, 12 to 15 kilowatts is sufficient for most rented homes and more of its consumption.
You should know that the Turkish Electricity Authority (TEDAŞ) is very strict about excessive consumption and late payment of bills by cutting electricity to consumers, so try to plan and consume carefully about your electricity use, and pay your bill on time, and the phone number of electricity accidents in Turkey is 186.
In Turkey, electricity is provided by private companies, so the electricity office in Turkish cities has different names, for example in Istanbul it is called CK Boğaziçi Elektirik, and in the Electricity Office, a subscription fee of approximately 200 liras will be received in cash in exchange for the subscription fee and in the bill name.
The average cost of an electricity bill in Turkey for a family of four is from 100 to 150 liras, and this depends on your consumption and on household appliances such as air conditioners, and of course it is higher in the summer.
Gas bills in Turkey :
In Turkey, for example in Ankara or Istanbul, there are gas service providers (IGDAŞ) and (EGO), in some areas, you will need to obtain gas canisters from local distributors, and in large or sprawling residential complexes, all homeowners can purchase a gas tank for the complex through the local plumbing system, and the national number for natural gas repair is 187.
The average cost of a gas bill in Turkey for a family of four ranges from 200 to 400 liras, and it can be increased or reduced depending on certain factors, and in some areas, you have to pay a separate monthly fee for the stove, which will be on average between 10- 30 liras.
In Turkey, if you live in an apartment complex, the cost of gas is except for the stove, as it is paid separately, and there is another cost such as the gas bill (hot water bath bill, toilet, boiler, etc.), depending on the season, family consumption and factors, the other influencing factor.
The bill will usually cost between 100 and 200 liras, which may be more or less due to the prevailing circumstances.
Estimating the cost of bills in Turkey:
The cost of bills in Turkey is generally determined on a monthly basis after different measurements, so at the end of the month, your bills will be calculated according to your electricity, gas or water consumption in that month, and they will be sent to your address, this bill also states the deadline for payment and you should pay your bills before the limited time, otherwise your electricity, gas or water will be cut off.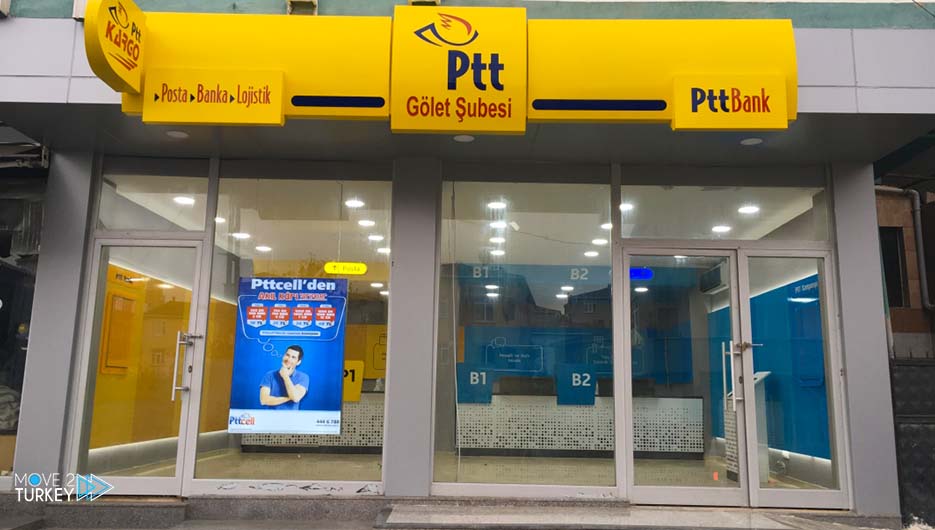 Ways to pay bills in Turkey :
Paying bills in Turkey in the company's headquarters :
This is the most traditional way to pay bills in Turkey, which is to go to the company's headquarters, wait in line and receive the payment receipt in the end, but this method is boring and difficult for some people, especially as it requires several hours of time and money to move around the city, especially if these centers are far from the place of residence, so I consider this method the last.
Paying bills in Turkey via PTT offices :
PTT is a state-owned postal company with several offices in different parts of Turkey that helps you with paying bills, and it is famous for its fast and accurate services, and it operates all days of the week from 8:30 am to 5:30 pm, except on Saturday and Sunday.
Paying bills in Turkey using a bank account:
This way, you pay your bills without visiting any portal in person, meaning you have a bank account in Turkey, after that, you can relieve yourself of having to pay any bill by using the automatic payment option.
Benefits of electronic bill payment in Turkey :
The ability to pay bills at bank branches via mobile phone or ATMs.
Paying bills from a bank account or credit card during the payment deadline, by selecting the automatic payment feature
If you do not have enough in you bank account, the SMS service from some banks can inform you for free
Banks do not charge commission when paying their bills
Using online banking is the best way to pay bills in Turkey, when paying bills in Turkey, you must bear in mind that the name of the bill must match the name of the payer, so be sure to bring the necessary and sufficient documents to name the receipts.
Click here To find out how to create a bank account in Turkish banks:
The cost of Internet bills and home Turkish movie streaming services in Turkey :
The monthly cost of the Internet in Turkey varies according to the speed you choose, usually the cost of home internet is from 80 to 200 pounds and at a speed of 25 to 100 MB, Turkish home internet services also include serial broadcasts, reputable international channels and football leagues in different countries, which include (D-Smart), (Blue Tv) and (Digiturk), there is no separate invoice for these services and you pay for them in addition to the internet fees.
The cost of bills for video broadcasting services in Turkey via foreign internet companies :
By paying an additional monthly fee, the cost of these bills in Turkey is estimated at 20 to 30 pounds for some foreign companies, and you can benefit from their movie distribution services such as (Netflix) and (Apple TV) and others..