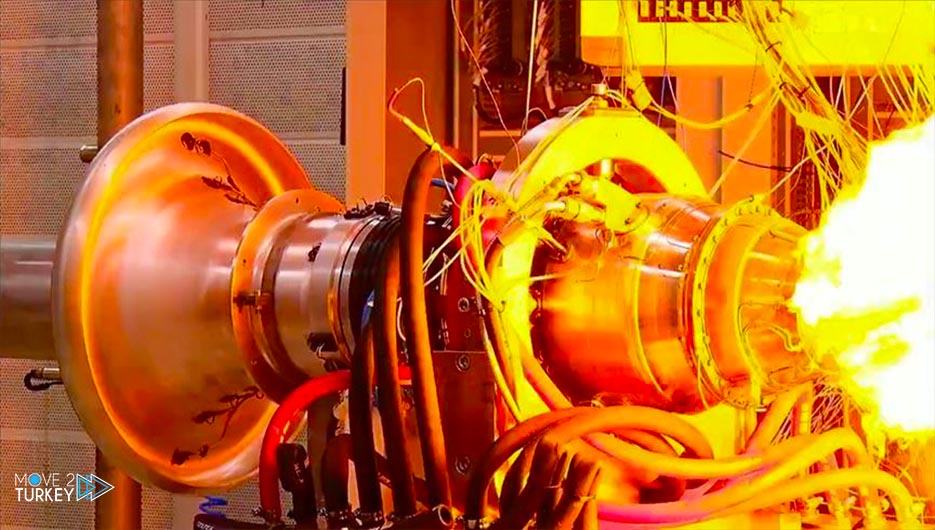 Turkish Minister of Industry and Technology Mustafa Warank said on Friday about the launch of the first domestically produced medium-range missile engine.
It broke a world record by reaching 1,342 Newtons of thrust with a diameter of 240 mm.
Wrank wrote in a tweet on Twitter that the engine "TEI-TJ300" was developed by the Turkish Aerospace Industries "Tusas".
It was supported by the Scientific and Technological Research Council of Turkey (Tubitak).
The Turkish minister also added that the engine would be very useful in the areas of air, sea and ground defense systems.
A video clip that Ranck shared with his tweet also showed the engine is up to 48,456 rpm.
Noting that the engine development project began in 2017, and it was tested for the first time in June 2020.
According to the manufacturer, the TEI-TJ300 engine can operate at high speeds.
Where it reaches 90 percent of the speed of sound and at an altitude of 1524 meters.