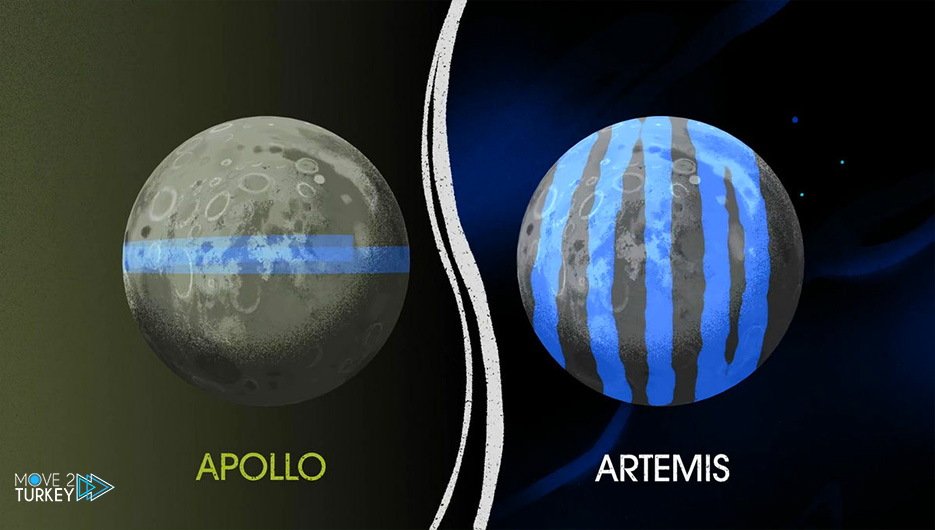 The US National Aeronautics and Space Administration plans to launch the giant unmanned lunar rocket in February 2022 as part of the Artemis program.
It would be a mission that paves the way for manned flights, which will also take NASA's first female astronaut to the Moon in the future.
NASA also said the massive lunar rocket aims to take off in February 2022 for the Artemis 1 mission, an unmanned flight experience within the scope of the Artemis program, a lunar mission that will also take the first female astronaut to the moon.
In a written statement issued by NASA, the Orion spacecraft was said to be mounted on a Space Launch System (SLS) rocket.
The integrated system has entered the final stage of preparations for the upcoming unmanned flight test within the scope of the lunar mission. Artemis.
It was stated that the mission known as Artemis 1 would pave the way for future manned flight tests, while it was reported that after a series of tests, the giant moon rocket was scheduled to take off in February 2022.
Artemis I, the first of a series of increasingly complex missions, will provide a basis for deep space exploration.
Our determination and ability to transport human presence to the Moon and beyond is demonstrated before the first flight with the crew on the Artemis II mission."
NASA previously described the Artemis mission as, "With the Artemis missions, NASA will take the first woman and first person of color to the moon.
By using innovative techniques to explore the lunar surface like never before, we will cooperate with commercial and international partners.
Then we'll use what we've learned about and around the Moon to take the next giant step: sending the first astronauts to Mars."
NASA made the last manned flight to the Moon on December 7, 1972, as part of the Apollo mission.
NASA's second moon mission is named after Artemis, Apollo's twin sister in Greek mythology.