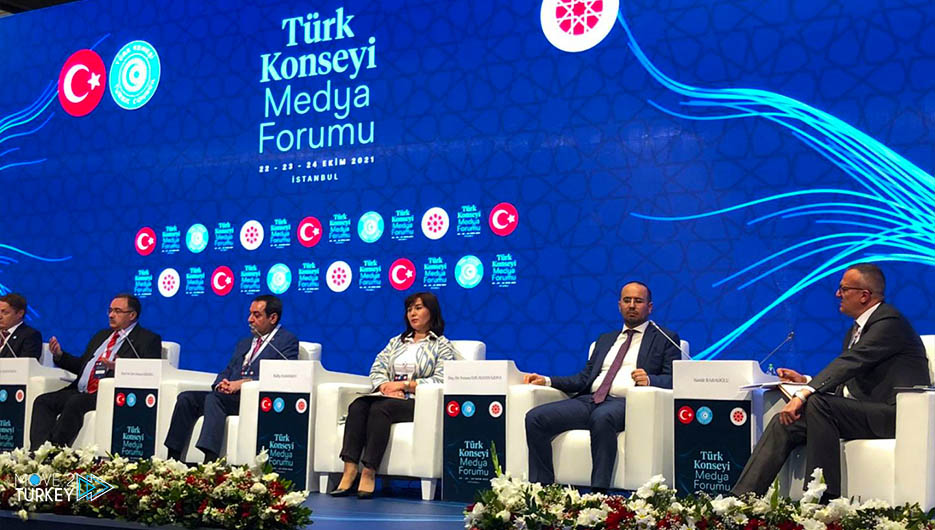 The media forum of the Turkish Council, hosted by the Communications Department in Istanbul, which was held in the forum, concluded many activities that lasted for 3 days.
Many participants from the Turkish world also exchanged information in the field of communication.
It was held under the slogan "Rooted Past, Strong Future", which opened new horizons for participants in the communication strategy, and the "Turkish Media Council Forum" held in Istanbul ended.
The forum, hosted by the Communications Presidency, lasted for 3 days, and delegations from Azerbaijan and Kazakhstan participated in the forum.
In addition to Kyrgyzstan, Uzbekistan, Turkmenistan, the Turkish Republic of Northern Cyprus, and Hungary.
In addition to representatives from the world of media, communication, and academia, more than 500 people attended.
Several workshops, seminars, training, and digital exhibitions were also organized within the scope of the forum.
They discussed aspects of cooperation that could be developed in the media, TV series, and film sectors in the Turkish world.
The joint fight against social media and misinformation was also discussed, on the last day of the forum, some participants toured the plateaus of the TRT series.
Then the participants went to Mihrabat Grove in Beykoz, and after that, the Bosphorus tour was held.
Communications Director Fakhruddin Altun shared his account on social media after the forum.
He stressed that the media forum of the Turkish Council hosted many valuable names from the Turkish world.