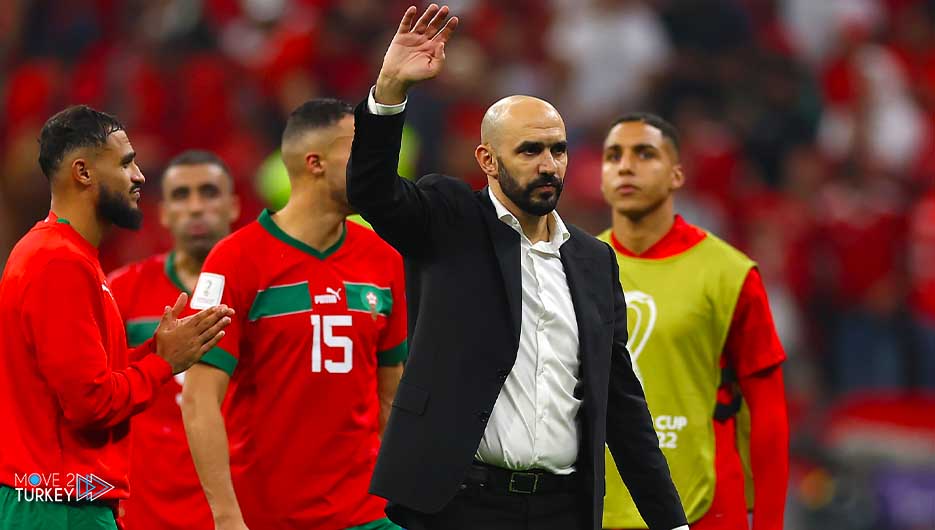 Morocco protested Thursday against the arbitration of its national team's match against its French counterpart, led by Mexican referee Cesar Arturo Ramos, in the semi-finals of the FIFA World Cup in Qatar.
This came in a letter to the competent body of the International Federation of Football Associations (FIFA), according to a statement issued by the Moroccan Football Federation. The message included "the arbitration cases that deprived the Moroccan team of two clear penalty kicks, according to the testimony of arbitration specialists," and at the same time marveled at the "failure to alert" the video technology room, the "mouse", of that.
And stressing that he did not hesitate to defend the rights of the national team, the Moroccan Federation called for "fairness in taking the necessary measures regarding the arbitration injustice that was practiced on the Moroccan national team in its match against the French national team."
The International Federation of Football Associations did not issue a comment on the Moroccan Federation's protest until 14:35 (GMT).
Morocco will play Saturday with Croatia to determine the third and fourth places, as the latter lost against Argentina in the semi-finals, with three goals free of charge.
Morocco is the first Arab and African team to qualify for the semi-finals since the most prominent tournament in the world of football was launched in 1930.
It is also the third team from outside Europe and South America to qualify for the semi-finals, after the United States in 1930 and South Korea in 2002.
Despite the loss against France, Moroccans took to the streets in a number of cities in the Kingdom, praising the performance of their country's national team, which caused a surprise in the World Cup, and was praised by King Mohammed VI of Morocco during two phone calls on Wednesday evening.