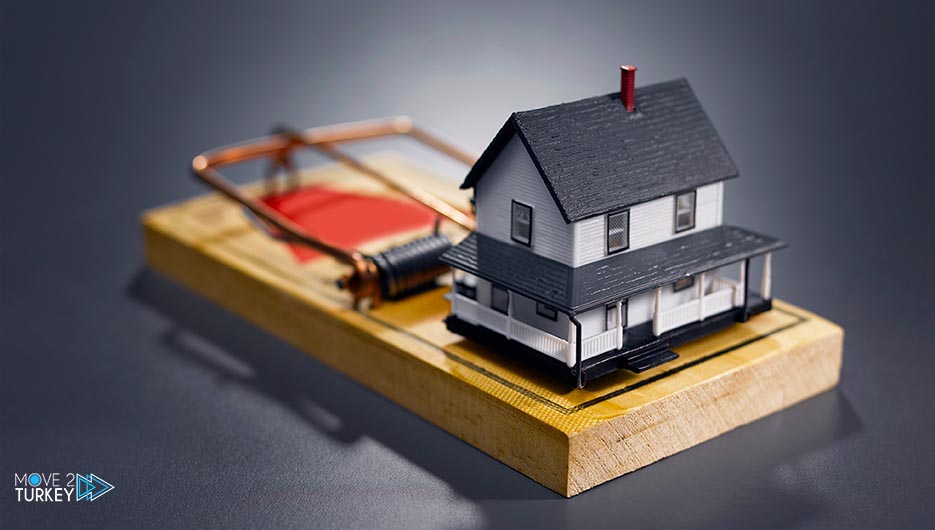 The Turkish government has put in place special laws to protect foreign investors and real estate buyers so that foreigners can buy real estate in Turkey without being subject to fraud.
Due to the rapid growth of the Turkish economy in recent years, the industry and commerce in Turkey are highly developed, which is why buying a house or apartment in Turkey is one of the best and successful investment methods.
But many people are afraid of buying an apartment with the increasing number of fraudulent reports about buying real estate in Turkey, which is mostly due to lack of information.
In this article, we will introduce you to fraud methods in the process of buying real estate in Turkey and provide you with solutions to prevent it, stay with us.
The most common fraud in buying real estate in Turkey
Turkey is a good destination for both living, working and investment due to its geographical and commercial location, climate, quality of education and level of luxury.
Therefore, the immigration of foreigners to Turkey has recently increased, and when the demand for something increases, some usually think of taking advantage of the situation and deceiving people.
For this reason, real estate fraud in Turkey is one of the most important issues facing immigrants and foreign investors in Turkey.
You must have heard about the stories of selling the property to several people, either that the property does not match the features mentioned about it or giving false documents from the property owner.
Cheap Properties
With the intention of deceiving investors, real estate frauds in Turkey usually emphasize the very cheap price of the property with the possibility of obtaining Turkish citizenship by purchasing it.
You must first note that there must be a reasonable reason why the property is cheap, otherwise what is the reason for selling the property to you cheaply?
You should also know that there is no real estate sold cheaply in Turkey and that the prices of all houses, apartments and shops in this country are determined under the supervision of the competent authorities.
Recently, property inspection reports have become mandatory, and when buying and selling a property in Turkey, you must evaluate the property so that prices are determined based on the actual value of the property.
It is true that real estate prices in Turkey are cheaper than in European countries, but never be deceived by buying very cheap real estate in Turkey, as a cheap house in Turkey may have taxes or debts to the government, if you do not know about them, you may face many problems later.
High-priced real estate
On the contrary, by advertising exorbitant and astronomical prices for real estate, scammers urge customers to believe that by paying large sums, they can definitely buy real estate in Turkey and get residence in this country.
Obtaining A Citizenship
Another important point that deceptive real estate sellers exploit from investors is to obtain Turkish citizenship.
Note that the condition for obtaining citizenship in Turkey by investing in real estate in Turkey is that the property value should be at least 250 thousand dollars.
Otherwise, you will get a one-year renewable property residency, not citizenship.
So don't be fooled by the intense marketing of selling homes equipped with a variety of amenities at low prices, as some of these scammers intend to lure middle-class foreign investors.
Fake Real Estate Photos
Luxurious homes, beautiful landscapes and pictures of luxury buildings offered by real estate brokers in this country are not necessarily real. And may not be close to the property they want to sell to you and are just a show to attract investment.
For this reason it is recommended not to enter into any remote transaction and make sure to evaluate the property closely.
Travel and Tourism Agencies
Another common scam in buying real estate in Turkey is travel and tourism agencies, who present themselves as real estate brokers in Turkey and pledge to obtain accommodation and citizenship for clients.
These companies charge money to act as an intermediary for the client and may charge them additional fees to buy a house in Turkey, unfortunately this perspective often causes us to feel confused when it comes to travel agencies.
The very deceiving thing about these companies is that they have comprehensive information about Turkey and its different regions and accordingly they can deceive the customers.
Companies Outside Turkey
There is another group of companies and organizations that are based outside Turkey and are trying to deceive people into buying real estate in Turkey with different advertisements.
The point to bear in mind is that companies operating in Turkey need to be licensed by the Turkish government to conduct their business.
If the company is outside Turkey, it works in Turkey through real estate brokers for its clients and they do not have any license from the Turkish government.
This is why, even if the company is not a fraud, buying real estate from these companies still carries great risks.
Money Transfer
Finally, there is the issue of transferring capital to Turkey. In the process of buying real estate in this country, there have been numerous reports of money laundering scams in Turkey over the years.
DO NOT go to unreliable and unknown institutions to transfer your money in any way, and be sure to do it through bank transfer or the services of a reputable exchange office so that your money can be transferred to Turkey in complete safety.
How to avoid real estate fraud in Turkey?
Before taking any action or decision, be sure to see the property in person and ask for expert opinion on it.
Avoid buying a property without research and experience and benefit from expert advice especially if you are not familiar with the Turkish language.
If you go to a local Turkish real estate consultant to rent or buy a property, make sure they have a specific office and location and a business license.
Remember that a contract to purchase the property must be prepared in the presence of the owner and a valid ID, but the purchase will not be completed before the transfer of ownership (Tapu), so when signing the contract, pay only a percentage of the purchase price of the house, and settle the rest at the notary after the transfer of ownership.
Before signing any contract, read all the clauses mentioned in it. If you are not fluent in Turkish, make sure that you have a reliable translator with you. Another important point when choosing a translator is that he should have relative knowledge of the conditions of buying a property in Turkey.
The notary office and municipal authorities inquire about the property to ensure that the property does not have tax obligations or loans. Note that some properties in Turkey cannot be legally transferred to foreign nationals, so you should consult the TAPU office before purchasing a property.
Do not pay money to brokers other than the construction company and the original owner of the property under any circumstances, as some brokers sell real estate without having a specific workplace, trade license and work permit.
Remember that all documents must be registered at the official registration offices approved by the Turkish government, and only then will the documents be signed and registered, and the ownership is transferred.
If you are planning to buy a property in different regions in Turkey, get enough information about the regions, get to know them, discover the characteristics of each region, and the real estate prices in them, then with any real estate company or consultant you want to negotiate with.
If you have any problems, you can contact the Turkish Immigration Office, the contact number of the Immigration Office is 00903121571122 if you are outside Turkey, and if you want to contact the office from within Turkey just call 157.
Finally, keep in mind that information is the most important obstacle to exposure to fraudulent real estate purchases in Turkey, if you have complete information about buying and investing in Turkey, know the region well and have sufficient information about real estate, are familiar with immigration rules and obtain Turkish residency, you can avoid Fraud in buying real estate in Turkey.

If you are planning to buy a house or apartment in Turkey, you can contact our real estate consultants to get the best possible offer and advice.
We will accompany you during the process of buying a property in Turkey, until you get Turkish residency or citizenship.