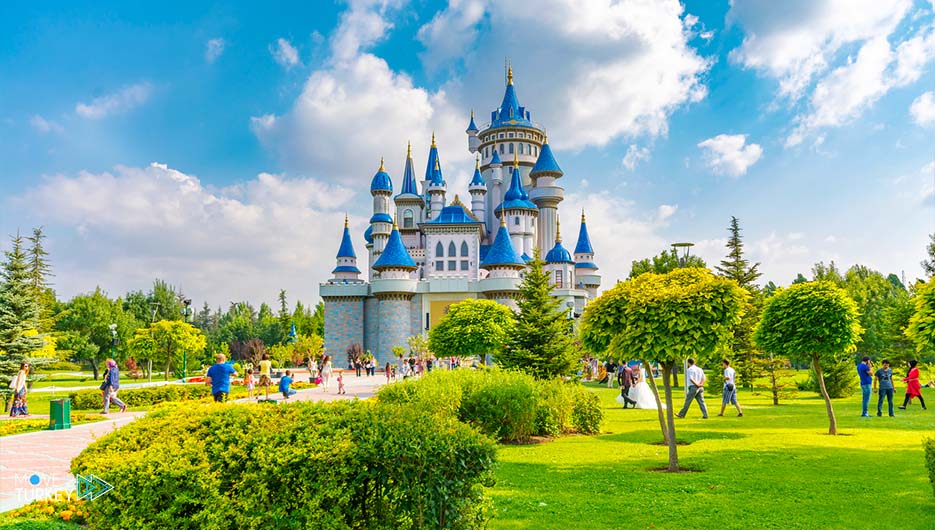 In recent years, Turkey has been known as a tourist destination. This country has been able to shine in the field of tourism and attract many travelers.
At first, Turkey was known only as Istanbul, but gradually it introduced other exciting destinations to the world.
Antalya, Bodrum, Izmir, Marmaris, Kusadasi and Cappadocia became some of the top tourist destinations in the world, and there were many travelers who travel to these cities every year.
In this article, we will introduce you to another distinct city in Turkey, the city of Eskişehir, so stay tuned!
Introduction to the city of Eskişehir
Eskişehir is the capital of Eskişehir Province in Turkey.
This city became very popular among students because of Anatolian and Osman Gazi Universities.
The city of Eskişehir is located in the northwest of Turkey, close to Ankara and Istanbul, the two largest cities in Turkey.
233 km west of Ankara
About 330 km southeast of Istanbul.
It is located in a strategic location that provides good economic advantages, as you can find many factories and major companies in the city, and it is one of the industrial cities in Turkey.
History of the famous city of Eskişehir in Turkey
Eskişehir means old town in Turkish. In fact, the history of the city dates back to 1000 BC. Tourists and geographers have always mentioned this city as the most beautiful city in Anatolia.
The city also attracted a relatively large number of Crimean Tatars and Bulgarian Turks, as well as Bosnian Turkish immigrants in the late Ottoman Empire.
Languages ​​in Eskişehir
As we said, the city of Eskişehir has attracted many different nationalities, which led to the cultural diversity of the region,also its residents speak many languages, due to the fact that it is a tourist and student city.
You will find many ​​spoken languages in the city of Eskişehir in Turkey, the most important of which are Turkish, Armenian, Kurdish, Polish, Bulgarian, and Persian.
Tourist attractions in Eskisehir
Sazova Park of Science, Art and Culture, the location of Cinderella's fairytale palace!
Sazova Park is one of the special recreational areas that played a big role in the fame of the most beautiful city in Anatolia, Eskişehir.
Although the location of this city isn't so touristy, we can say that the beauty of this city predicts a bright future for it in terms of tourism.
Many of us have seen pictures of this park on social media and asked ourselves, where is it located! In this article, we will fully introduce this park, which is one of the main tourist attractions of Eskisehir.
Sazova park (Cinderella Palace) is located on the western side of Kütahya Road.
The area of ​​this park is more than 400,000 square meters, and because of its distinctive interior design, it is one of the most unique parks in Eskişehir and Turkey.
There is a wide range of entertainment venues and activities in this park that travelers of all ages can enjoy full day long.
Sazova Park has a different view from ordinary gardens, as it was designed in a wonderful and different way to attract tourists from all over the world to visit and enjoy it as much as possible.
The main building of this beautiful park is the legendary castle that was built in the Middle Ages, which is a fictional place resembling Cinderella's palace.
In addition to an aquarium, a zoo, a pirate ship, a children's playroom, and a science center.
Tourists are advised to include Sazova Park in their itinerary.
Entry to this park is free, but you have to pay a fee to enter the main buildings mentioned above.
Kent Park
This beautiful park is located in Gökmeydan, along Badger Creek, and covers an area of ​​about 270,000 square metres.
Kent Park also contains a pond of 20,000 square meters, where there is a small and charming island, in addition to a variety of cafes and restaurants in the garden, you can also visit the rose garden, the amusement park and some other places.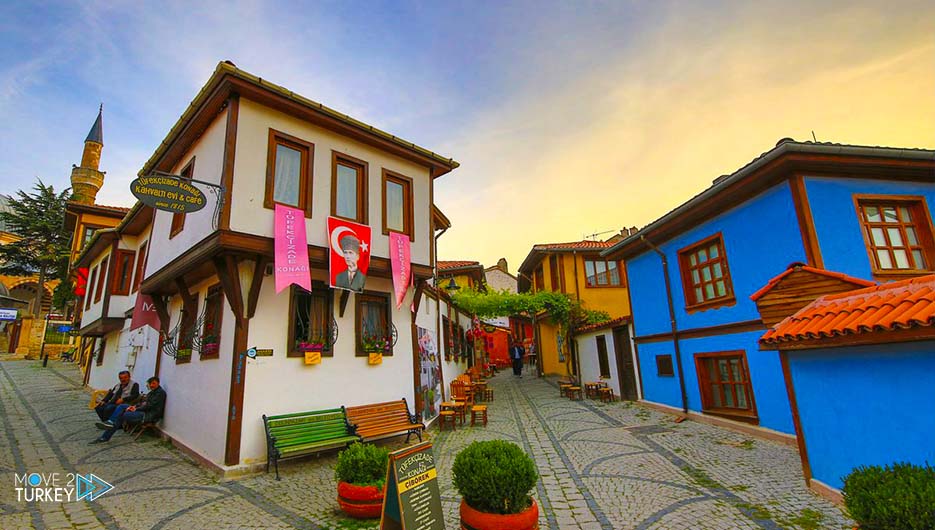 Take a walk in Odunpazari
Odunpazari means timber market in Turkish, and it is another special place to visit when visiting Eskisehir.
Odunpazari used to be a wooden market in the past, but now it is an urban area located next to Tepebasi district.
In the beautiful Odunpazari district of Eskisehir, you will see many historical and colorful wooden houses that have a distinctive and beautiful design, which creates a unique beauty.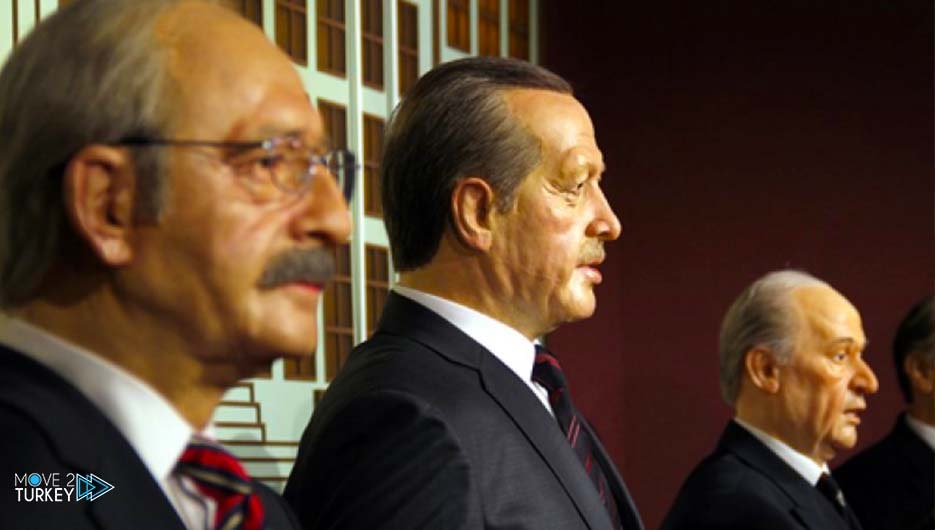 Visit the Balmumu Museum
Just as Madame Tussauds museums around the world are famous for its wax sculptures of many VIPs.
The Balmumu Museum in Eskisehir, established by Yilmaz Buyukersen, is famous as a major tourist attraction in the region.
This beautiful museum contains many wax statues of scientists, kings and even world famous people, we advise you to not miss visiting and take many pictures during your trip to Eskişehir.
Espark Shopping Mall
Nothing is more fun than shopping!
For travelers who are interested in shopping, Eskişehir has a good shopping mall called Espark, where you can buy many Turkish brands.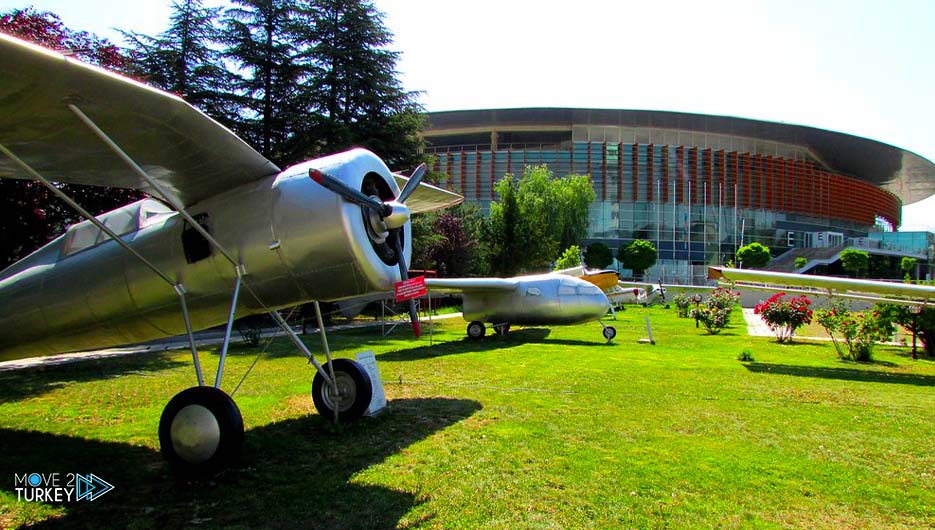 Eskişehir Havacilik Museum
Visiting the Eskisehir Havacilik Museum is one of the most enjoyable things to do during your trip to this city.
The museum was founded in 1988 and is located in front of Anadolu University. The museum houses some of the old warplanes, missiles and air weapons.
How to get to Eskişehir, Turkey
There are all kinds of transportation in Eskisehir, but trains and buses are the most convenient way to travel, and since Eskişehir is a student city, public transportation is widely spread.
The distance between the city and Ankara by bus is approximately 3 hours.
A fast metro station has been established in Eskişehir, linking it with Ankara and Istanbul, which has reduced the distance from Eskisehir to Ankara to about 1 hour and 20 minutes.
Eskişehir International Airport (Anatolia)
Anatolia Airport (Turkish: Eskişehir Anadolu Havaalanı) is a public airport with the IATA code AOE.
The airport has a runway with a length of 2518 meters. This airport is located in the city of Eskişehir in Turkey, at an altitude of 789 meters above sea level.