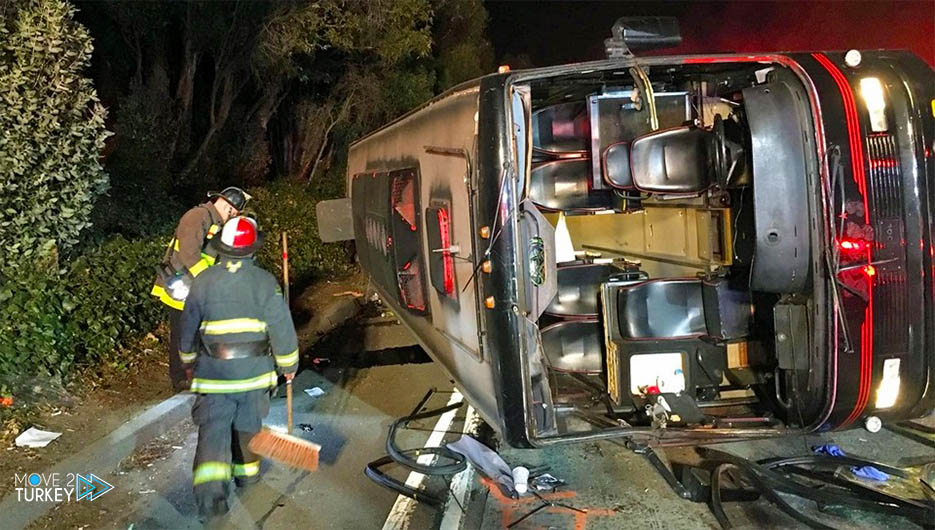 A minibus carrying passengers on a day trip in the Ebasti district of Ordu overturned on the way back, and 15 people were injured in the accident.
In the district of Jakerli, the minibus under the management of Turgay overturned as the driver lost control of the steering wheel for an unknown reason.
Upon notification of the surrounding citizens, several ambulance and gendarmerie teams were dispatched to the scene of the accident.
15 injured were taken to hospitals
In the accident, 15 people were injured, one of them seriously, and the injured paramedics were transferred to various hospitals in the city after their first interventions at the scene of the accident.
The gendarmerie forces also started an investigation into the accident, where it was learned that the passengers went to the Persimbi plateau on a one-day trip, and had an accident on the way back.