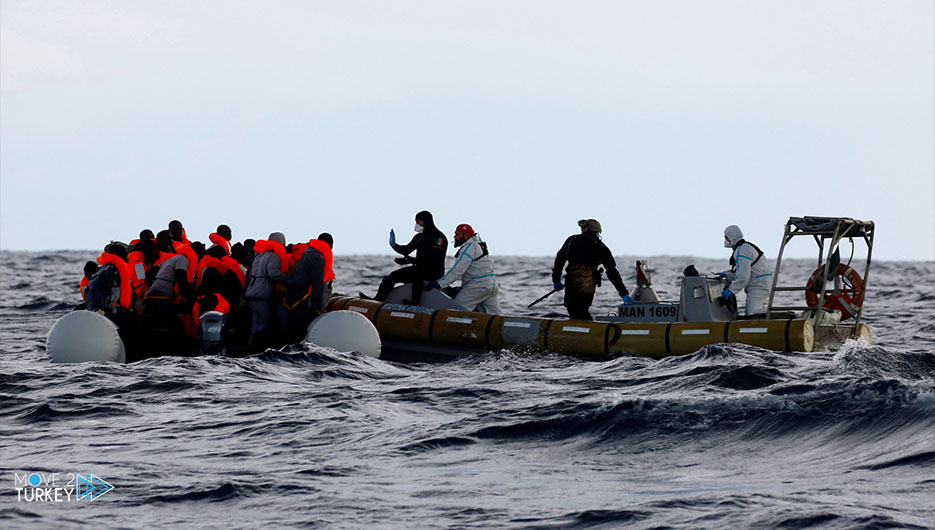 Tunisian authorities announced on Friday that they had rescued 54 irregular migrants after their boat sank off the country's coast.
Mongi Selim, head of the subsidiary body of the Red Crescent in Medenine Governorate, said that the Tunisian navy rescued on Friday a boat containing 54 irregular migrants.
And this is after it was disrupted in the Mediterranean near the coast of the city of Ben Guerdane, on the border with Libya.
Salim said that 26 African migrants were transferred to the "El Kouf" fishing port in the city of Ben Guerdane, while the Tunisian navy will transport the rest of the migrants in a second stage.
He continued, "The migrants will be transferred to a hostel on the island of Djerba to spend the period of compulsory quarantine."
Almost daily, attempts to migrate irregularly to the coast of Europe are thwarted, and hundreds of people are arrested by the Tunisian security and army.
Recently, Tunisia has witnessed a remarkable escalation in the pace of irregular migration to Europe, especially towards the coasts of Italy, due to the repercussions of the economic and political crises in the country and various countries in the region.