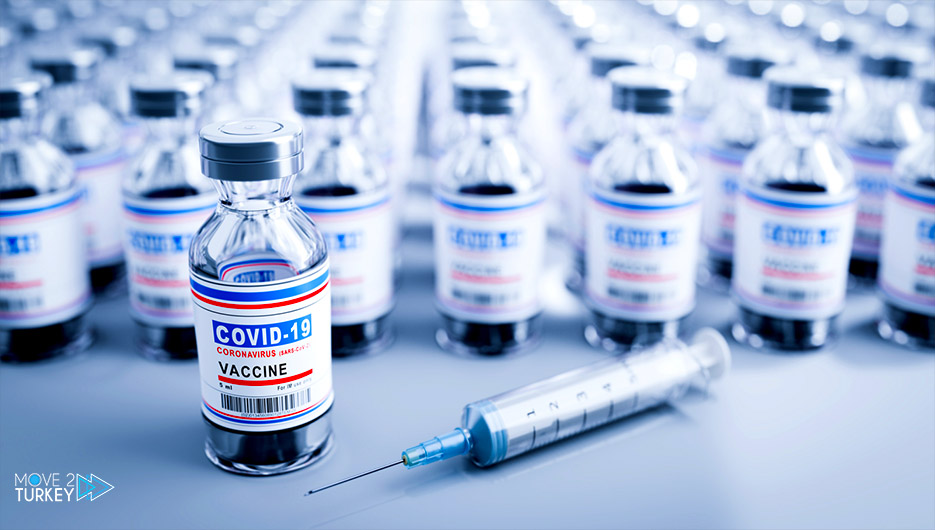 More than one billion and 400 million vaccine doses have been given worldwide against the Coronavirus, and in Turkey, 25 million and 643 thousand vaccines have been produced so far.
According to the website "http://ourworldindata.org", where data for the Coronavirus (Covid-19) vaccine were collected.
China was the country with the largest number of vaccines in the world, with 366 million and 910 thousand doses, while the United States of America had 266 million and 596 thousand doses.
India with 178 million and 360 thousand, England with 50 million and 310 thousand, and Germany with 38 million and 650 thousand.
And France with 27 million and 460 thousand, Italy with 25 million and 950 thousand, and Turkey with 25 million 643 thousand.
And Russia with 22 million and 780 thousand, and 22 million and 620 thousand with Indonesia, and Mexico with 21 million 990 thousand.
Spain was 21 million and 70 thousand, Canada 17 million and 300 thousand, Chile 16 million and 250 thousand, Poland 15 million and 140 thousand.
The United Arab Emirates 11 million and 420 thousand, Saudi Arabia 11 million and 200 thousand, followed by Israel with 10 million and 530 thousand, and Morocco 10 million and 440 thousand.
While Seychelles is the country with the highest dose of the vaccine per 100 people compared to the population.
The number of doses applied per 100 people is 131 in the Seychelles, with the number of doses administered exceeding the population of the country.
Israel also bore 121.60 doses, the UAE with 115.49, San Marino with 108.24, Malta with 90.62, and Chile with 84.99.
Bahrain – 84.66, the Maldives – 81.58, England – 79.71, Hungary 73.6, Mongolia – 72.38, Monaco – 66.09.
Qatar is 67.05, Bhutan 62.46, Uruguay 63.37, Iceland 58.15, and Serbia 57.55.
Turkey ranks ninth in the number of vaccines
According to the Ministry of Health data, 25 million 643,508 doses of the Covid-19 vaccine have so far been produced in Turkey.
Turkey ranks ninth in the world in terms of the total number of vaccines, and the number of vaccinations per 100 people reached 30.12.
The first dose of vaccines was given to 14 million, 865 thousand and 283 people, and the second dose of vaccines reached 10 million and 778 thousand and 225 people.
Urgent Covid-19 vaccines are given in two doses and intermittently, except for one dose.
Therefore, the number of doses administered does not mean that the same number of individuals have been vaccinated.
According to the "Worldometers" website, where the Covid-19 data was collected, the number of cases worldwide has exceeded 162,306,000.
While more than 3 million and 365 thousand people died due to the virus.