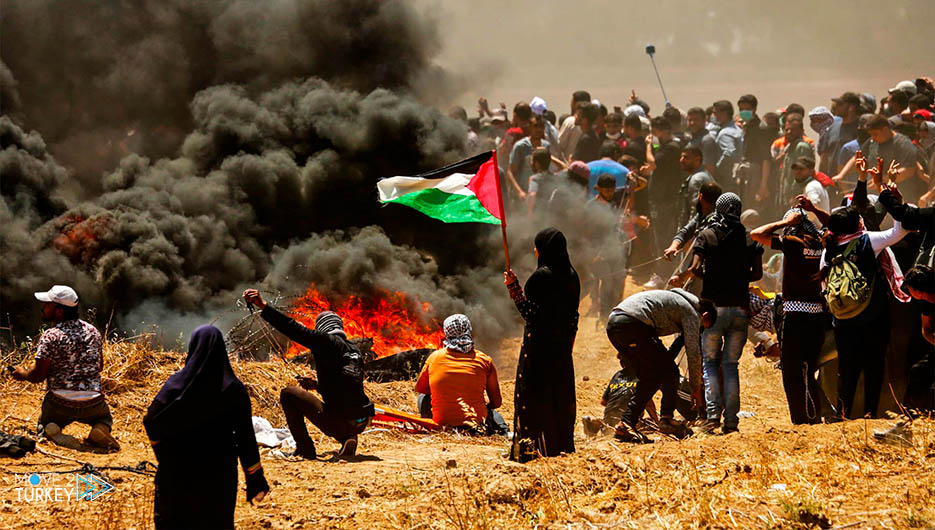 The number of martyrs has risen to 126 with the killing of 4 Palestinians in the Israeli attacks on the Gaza Strip, and the Israeli army continues to bomb the Gaza Strip on the second day of Eid Al Fitr.
The Ministry of Health in Gaza issued a written statement about the human losses caused by the five-day Israeli army attacks.
126 martyrs, including 31 children
Four other people were killed in the Israeli attacks, and accordingly, the number of Palestinian martyrs in the Gaza Strip increased from May 10 to 126.
According to the ministry's statement, 31 of those who lost their lives in the attacks were children and 20 women, and the number of wounded reached 950.
The ministry had announced in its previous statement that the number of Gaza martyrs had reached 122, and the number of wounded was 900.
Families have taken refuge in schools
Palestinian families have taken refuge in the schools of the United Nations Agency for Palestinian Refugees with their belongings to protect themselves from Israeli attacks.
The Palestinian resistance factions in the Gaza Strip allowed the occupation police to withdraw from Al-Aqsa Mosque and Sheikh Jarrah neighborhood in occupied East Jerusalem until six o'clock in the evening on Monday, May 10, local time.
And after the Israeli police did not withdraw from Al-Aqsa Mosque and Sheikh Jarrah, the Palestinian resistance factions fired many rockets at Israel.
After that, the Israeli army announced the launch of a military operation dubbed "Guardian of the Walls" against the Gaza Strip.