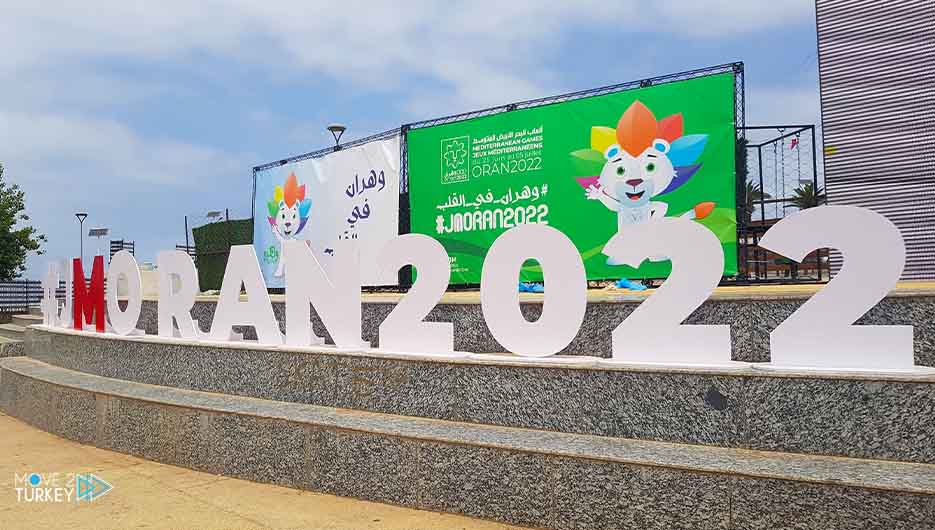 The list of sports delegations participating in the 19th Mediterranean Games in Algeria revealed that Turkey, along with Italy, is the most attended in terms of the number of participants.
According to a final official list published by the Games Administration on Monday, Italy ranked first with 371 athletes out of 3,390 participants, followed by Turkey with 324 athletes, a center it shares with the organizing country Algeria, which participates with the same number of athletes.
The Games will start in Oran (the second largest city in Algeria) on June 25.
And earlier, the official of the Mediterranean Games in Algeria, Aziz Derwaz, said that the number of participants, including athletes and accompanying delegations, will exceed 5,000 people.
He explained that "the number of participants in this tournament is the largest in the history of the Games, and that the countries on both sides of the Mediterranean have great confidence in Algeria's organization of the current tournament."
Two years ago, Algeria postponed the competitions in the coastal city of Oran, due to the fight against the outbreak of the Corona virus.
The first Mediterranean Games were organized in the Egyptian city of Alexandria in 1951 and included participating countries from 3 continents: Africa, Asia and Europe, which overlook the Mediterranean.
The last of these games was held in 2018 in Tarragona, Spain.