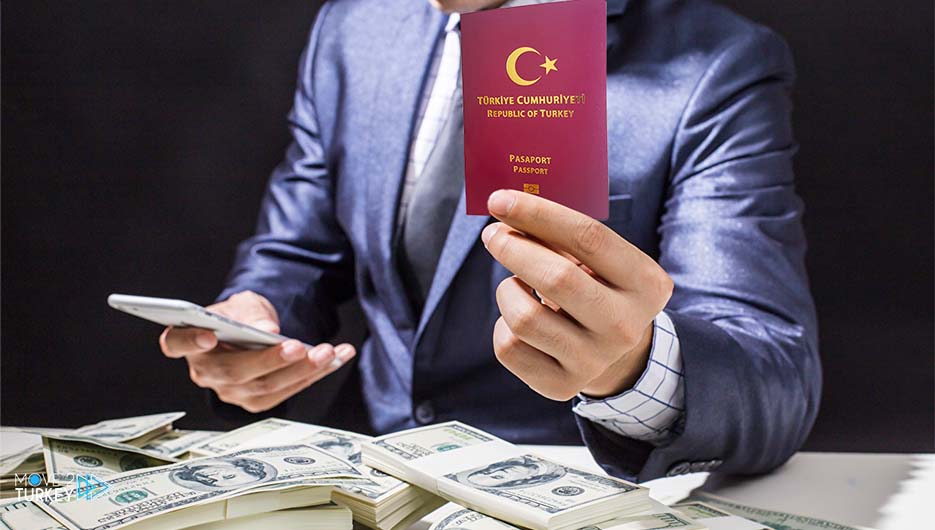 Investing in Turkey and obtaining the Turkish Citizenship is one of the most searched items on the Internet these days.
This is due to the economic boom of Turkey and the government plans for investors in any budget.
In general, an investment in any country, in addition to its benefits, also has a series of risks.
Therefore, all situations and conditions must be considered at the time of making the investment.
Lets be clear here, Investing in Turkey was really hard work before 2019 and requires a lot of capital (between $ 1 million and $ 3 million).
But after 2019, that amount dropped to between $ 250,000 and $ 500,000.
In addition to the investment, people who invest in this country can obtain a passport and a citizenship of this country for themselves and their family members.
Benefits of investing in Turkey
Obtaining a Turkish passport and citizenship
The ability to travel to 148 countries without a visa
Obtaining on of the top 30 passports in the world
A passport that is valid for ten years
The advantage of free medical services
The possibility of retaining the previous citizenship
Free education
Read more about the benefits of obtaining the Turkish Citizenship here.
Is investing in Turkey safe?
People who invest in countries other than their home country always deal with issues related to the safety of their capital. (And this is a very important thing)
The most important thing for these people is capital preservation.
Many countries have signed bilateral agreements with Turkey that guarantee safe investment in this country.
Such agreements:
1. Double Taxation Prevention Agreement
This agreement stipulates that taxes are paid in one country only and that the investor is not obligated to pay taxes in Turkey or his country.
2. Agreement on the Encouragement and Retention of Investment
This agreement includes commercial standards, which indicate the existence of a favorable environment for investment, and stipulates not to confiscate the investor's property.
Investing and Residing in Turkey
By investing in Turkey, you can obtain a residence permit (or citizenship) for yourself, your wife and your children under the age of 18.
In order to be able to obtain the Turkish Citizenship by investing in Turkey, you must participate in one of the investment programs announced by the Turkish government.
The most important thing about this method is to have the minimum capital required for each program that is determined by the government.
In general, the process of obtaining Turkish citizenship and a passport takes between 3 to 6 months, and it was shortened in 2019 with the change of laws.
Read more about buying a property in Turkey.
5 golden ways to get the Turkish Citizenship FAST
Investing in Turkey is one of the ways to obtain the Turkish Citizenship.
There are many ways to obtain a residence permit and citizenship in Turkey.
The most common way to obtain a Turkish Citizenship is to invest in real estate.
In this section, we will explain the methods of investing in Turkey.
1. Invest by buying a property in Turkey
The easiest way to obtain the Turkish Citizenship is to invest by buying a property in Turkey.
In this investment method, one needs 250,000 USD to obtain Turkish citizenship directly.
The laws that changed in 2019 included this, as before 2019, the requirement to obtain Turkish citizenship by buying a property in Turkey required a capital of one million US dollars, which was later reduced to this amount.
The most important condition for investing in this method is not to sell the property (or properties) that was purchased for a period of 3 years.
Buying real estate in installments in Turkey: from conditions to payment methods
It is also possible to buy a property for a lower amount (50 thousand US dollars, for example), but in this type of investment, Turkish citizenship could not be obtained, but the right to reside in Turkey is obtained.
The good thing about this is, that you can get many real estate offers in installments and enjoy the benefits of real estate residence in Turkey.
You can search for special real estate offers in Turkey here.
2. Investing through bank deposits in Turkey
You can obtain Turkish citizenship by investing in Turkish banks.
In this way, you must deposit an amount of at least 500,000 USD in a Turkish bank for a period of 3 years.
This law was also changed in 2019, as this amount was $ 3 million before that year.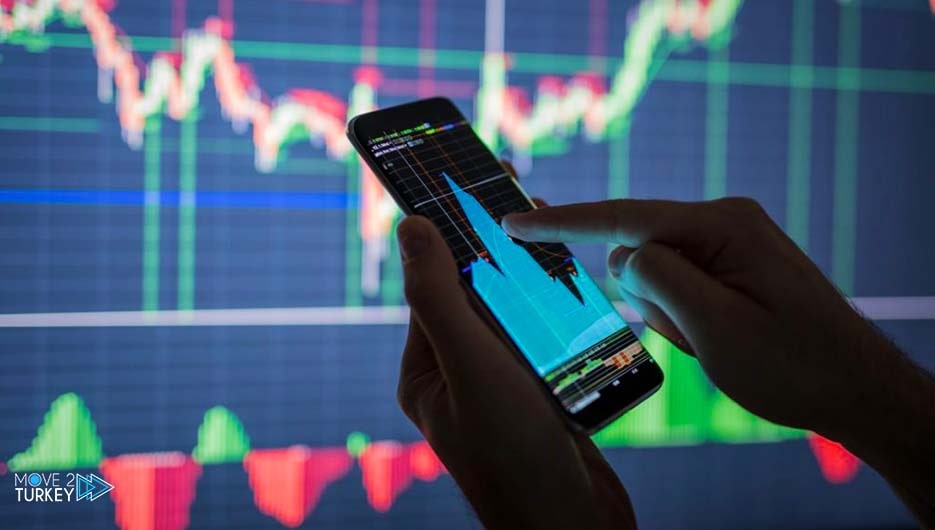 3. Investing by buying shares in Turkey
Buying shares in Turkey is also one of the ways to become a citizen of this country, and in this way you must buy shares of not less than 500 thousand US dollars.
The investment law has also changed in this way, as in the past people were required to invest at least $ 2 million to invest in this method.
To invest in this method, your investment must be approved by the Turkish Ministry of Industry and Technology.
4. Invest by buying government bonds in Turkey
Individuals can obtain Turkish citizenship by purchasing government bonds.
In this method, the securities should not be sold for a period of 3 years and your investment must be approved by the Turkish Ministry of Treasury and Finance.
5. Investing through entrepreneurship in Turkey
If a person wants to start a company or business in Turkey, he can also apply for Turkish citizenship in this way.
In the past, this method of investment required employing 100 Turkish citizens in business, but according to the changes in the law that took place in 2019, this number was reduced to 50 Turkish citizens.
Benefits of investing in Turkey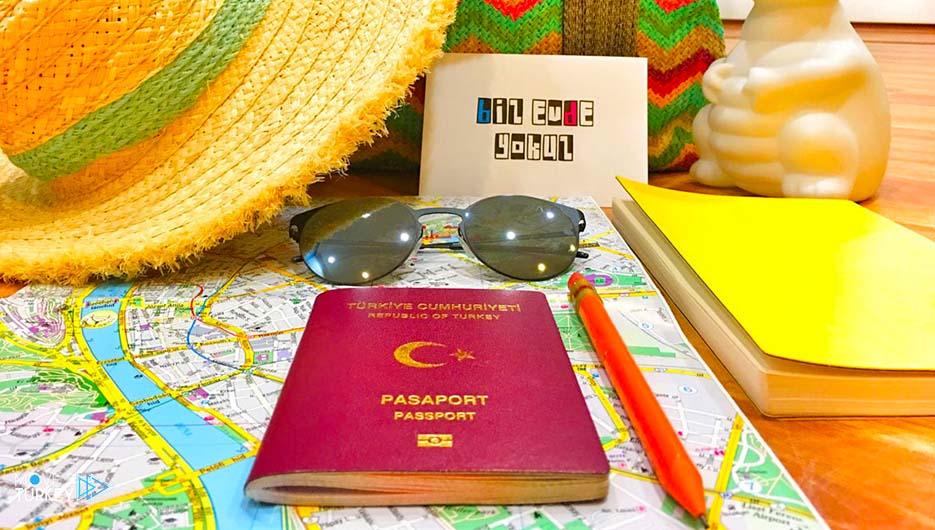 There are many benefits to investing in Turkey.
Great infrastructure to invest
Turkey's geographical location has made it one of the best economic countries.
The developed transportation industry and the railway system, which covers about 11,000 km, are among the reasons that make Turkey an excellent country to invest in.
The road transport system in this country reaches 383 thousand kilometers.
Overall, Turkey's good transportation infrastructure has had a major impact on the strength of the economy, investment and business boom.
Facts about the benefits of investing in Turkey that no one tells you!
Economists are confident that Turkey will grow and prosper in the near future, and 80% of investors believe that their investment will be profitable.
It is interesting to know that Turkey ranks second in the world in terms of investment, and this is one of the reasons for attracting foreign investors.
According to the researches conducted by the Turkish Statistical Institute from 2007 to 2012, many American companies invested in Turkey.
The American investment was in different areas. It included commercial services, transportation, and the chemical industry.
In general, given the situation in Turkey, many investors from France, Germany and Britain invested in this country as well.
Of course, Turkey's growing economy has also prompted many people from different countries to invest in this country.
The concessions that Turkey offered to investors attracted a lot of people to invest in this country.
The government is also considering very good measures for the middle class, which has also been a reason to attract investors.
The investment rules in Turkey are in line with international standards and there is no discrimination against people of different nationalities.
The laws in effect for investors in Turkey respect a great deal for the rights of investors and citizens, and they also give investors a guarantee that their capital is in a safe place during the investment period.
Despite all this, reviewing Turkish law and obtaining the help of a lawyer is very effective in preventing the harm that might be caused by ignorance of the law.
Why should you seek help from a real estate consultant or lawyer to buy a home in Turkey?
As of March 4, 2019, an expert report and a real estate appraisal by a foreign buyer are required to be submitted in all cities of Turkey.
Without this report, real estate transactions are illegal, and if you do not submit a report evaluating the purchased property, you will face many problems in obtaining the Turkish Citizenship in this method.
Move 2 Turkey, with more than 25 professional consultants for real estate, investment, commercial and employment affairs, is an ideal choice to get all these consultations for free and directly from the market in Istanbul.
Move 2 Turkey, in cooperation with leading real estate consultancy agents and construction companies in Turkey, will help you to buy the best and most suitable real estate for you in Turkey.
For advice on buying a property, apartment, villa or house in Turkey, you can communicate directly via WhatsApp with the head of our real estate sales department.