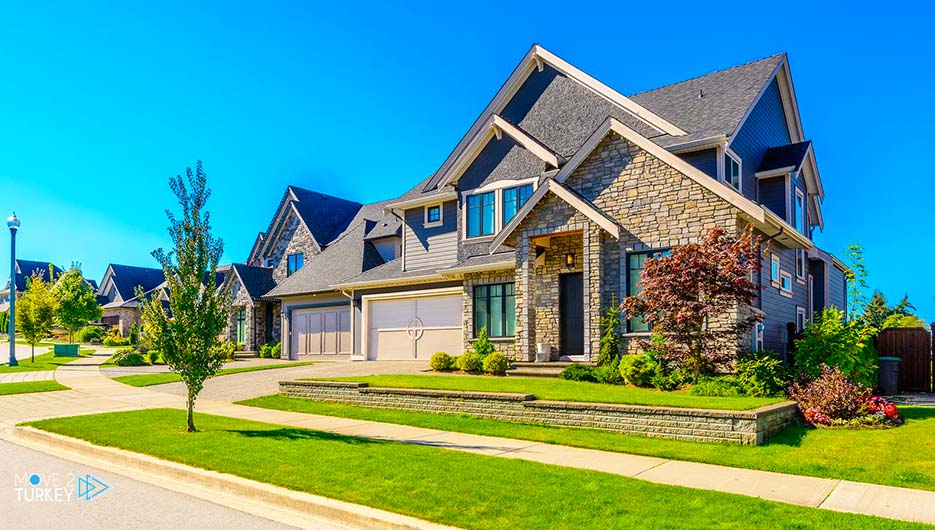 Finding the cheapest cities in Turkey to buy real estate today is one of the main concerns, and when you plan to buy a property in Turkey, you must already have enough information about the cities, neighborhoods and places of Turkey or the cheapest cities in Turkey in order to buy a property or house.
The Turkish government has put in place special measures to maintain reasonable prices for real estate and homes in Turkey and various cities in order to attract more immigrants to their country.
About buying a property in Turkey?
The Turkish real estate market competes with its counterparts in the most important countries of the world for its vitality through laws that facilitated the process of buying and selling and new measures that have played a positive role in developing this sector, in addition, Turkey has a stable economy and the price of real estate in this country can be attributed to this economy. As real estate prices have not fluctuated sharply.
Advantages of buying a property in Turkey:
Reducing the tax
Turkish citizenship in return for real estate
Getting a Residency permit in Turkey
Real estate is cheaper than Europe
Good return on investment
Conservative social environment
Easier living costs
The nature of Turkey and its temperate climate
So, we can say that Turkey is one of the top 10 real estate destinations around the world for buying a property, shopping and for living.
The price of buying a home in Turkey:
The price of a house in Turkey varies according to the city, neighborhood and location, as well as the area and facilities.
To buy a house in Turkey, you must be aware of housing prices because housing prices in Turkey varies a lot.
Also the Turkish government has been able to balance land prices through the separation of lands, apartment prices are cheaper than it is in other countries and even in the most expensive urban areas, given the residency conditions that Turkey enjoys for citizens of other countries, the minimum price for buying real estate in Turkey is one of the most important questions that we intend to address in this article.
In Turkey, you can buy a new two-bedroom apartment with an area of ​​110 meters for one million three hundred thousand liras and rent it at 3500 thousand liras per month.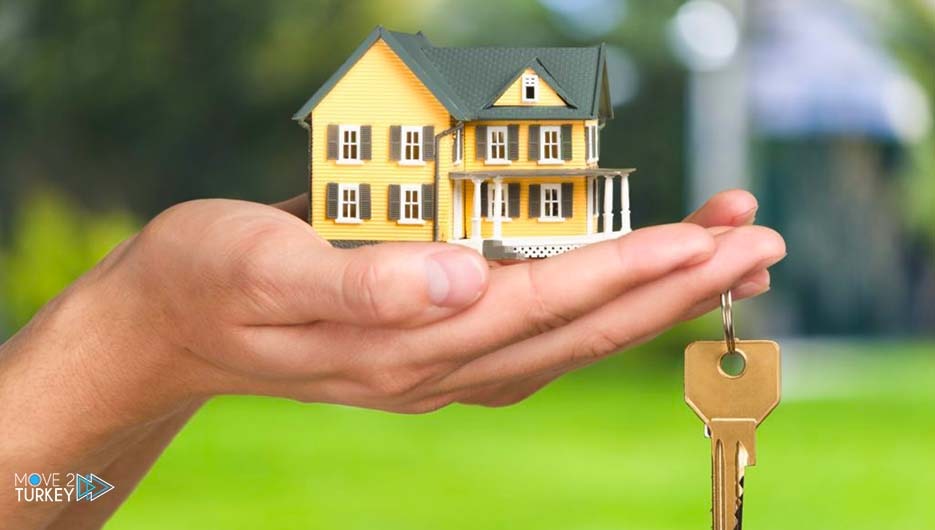 Buying a property in other cities of Turkey:
As for buying a property in Turkey, the situation is almost the same in all regions of the country, Ankara, Istanbul and Izmir are among the three cities that you can rely on to buy cheap real estate in Turkey with a bank loan.
One of the best cities to live in is Ankara with its educational facilities and the low cost of living in it, because Ankara is not a tourist and commercial city, it has its unique tranquility and luxury of living.
What is the average price of buying a property in Turkey?
The average price per square meter in Beylikduzu district in Istanbul is 2,646 liras (6 million and 350 thousand tomans), which is one of the best areas for real estate investment in Turkey, despite its reasonable prices, Beylikduzu district is distinguished by its advanced urban facilities and unique beauty.
The average price per square meter for an apartment in Ankara, the second largest city in Turkey, is 1861 liras.
Advantages of buying real estate in Izmir and Antalya:
As for buying a property in Izmir, because it is a coastal city with an attractive nature and a rich history, it is very popular among tourists, and the Mediterranean climate in this city tempts a lot of people from other countries to buy a house in it, the average price in Izmir 3036 The average price per square meter in Antalya is 2,101 liras and the average price of Konyaalti, which is the most expensive area, is 3,214 liras.
Read about the difference between living in Izmir and living in Istanbul
The comprehensive price range in buying a property in Turkey:
Prices vary greatly according to the city and region, buying a property in Turkey for 150,000 liras is possible.
Depending on the city, access to public transportation and conditions in the region, and access to items such as shops, shopping centers, hospitals and schools are completely different, but to know the minimum price for buying a property in Turkey, keep in mind that the price of a cheap house in Turkey is not the only determining factor, if you are also looking to buy a house in Turkey, then the first phrase that comes to your mind when searching for search engines is to buy a house in Turkey at a cheap price!
New law regarding the sale of property to foreigners:
The volume of real estate sales increased, according to the Cost Sale Act, from 2.5 hectares to 30 hectares, and the government can double the area of ​​land sold to foreigners.
Note (35) of the Turkish Land and Real Estate Law:
Note (35) of the Land and Property Law, which was approved on May 18, 2012, No 2644, states that only a number of foreign immigrants are allowed to purchase real estate, and there are restrictions in this regard, foreign citizens who buy land to build a property must start In the construction of the project submitted to the ministry within two years, it should be noted that up to 30 hectares of Turkish land can be purchased and owned by foreign nationals, also, the purchase of real estate in the military and security areas in Turkey is not allowed for this category of people.
The important point here is that foreigners or legal entities outside Turkey can apply for credit purchases from reputable Turkish owners or institutions, and it should be noted that foreign citizens can buy any property by inquiring about it.
---
are you looking to buy a property in Turkey?
click here to find the perfect property for you
---
Conditions for transferring ownership in Turkey:
Transfer of ownership in Turkey will only be possible through official documents registered by the parties or their attorneys with a notary, also the charter must be officially registered in the real estate and bond registration organization in this country, and the charter must be concluded in companies and consulting offices.
It should be also noted that buying a property in Turkey will not lead to a residence permit or work permit, but foreigners who want to buy a property in this country will not need a residence permit, therefore, when you do not have a residence permit in this country, you must obtain an ID from the nearest office to purchase the property (you will not need to pay for that) and then the owner or legal attorney must apply to transfer the documents on time, and submit to the property and bond registration institution before any contract, in order to prevent the delay in transferring the document.
Buying a property in Turkey that is under construction:
There is a big problem related to buying a property in Turkey which is buying a property under construction, some companies do not need money to complete the construction process, and when a person agrees to buy and invest, he will pay with the progress of the project, in fact, you can save a lot of money by buying a property under construction in Turkey.
What is the minimum purchase price for a property in Turkey to obtain residence?
If the value of your property is less than 250 thousand dollars, you cannot obtain permanent residence in Turkey unless 5 years have passed, but you cannot obtain a Turkish passport or citizenship, and if the value of your real estate exceeds 250 thousand dollars, You can obtain Turkish citizenship immediately.
Important points when buying a property in Turkey:
When buying a property in Turkey, be sure to buy real estate from the projects that other foreigners bought and settled in before you, because in these projects inquiries were made by some departments and it is clear that the property does not have any problem.
After confirming these cases, before the payment for the finalization and settlement, get a copy of the document and refer to the regional documents office. Due to the integration of the office system in Turkey, the relevant managers in these offices will explain to you, all the property details to you within a few minutes, the property status with the Turkish real estate registry in relation to the property debt and loan. And the legal restrictions imposed on the property by the judiciary and before the purchase.
The purchase process takes place at the documents office and the document is transferred to the buyer's name on the same day and after the settlement.
Another important point about buying a property is that you should inquire about another important point in this regard, which is to ensure that the consultants and builders are chosen by requesting their licenses or personally following up by inquiring from the competent authorities.
Facilities available in some cases to buy a property in Turkey:
Residential project facilities when buying a property in Turkey or any project in any country usually include green spaces, playgrounds for children, access to shopping centers, access to schools and hospitals, as well as complete security, fitness clubs, indoor and outdoor swimming pools and other facilities.
An advantage of such projects is the ease and speed of preparing documents, which takes about three days.
Common Question:
– Can you get a residency permit by renting a property in Turkey?
If you rent a property in Turkey, you will get a one-year tourist residence, which cannot be extended.