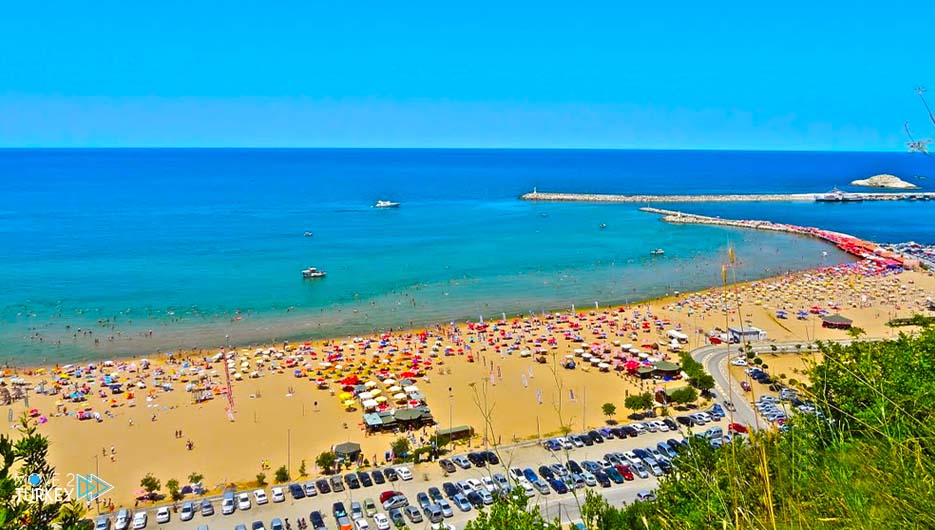 Istanbul's culture, rich history, and unique nature are among the most important reasons why many tourists travel to this beautiful European and Asian city.
To these reasons we add another important one which is the unique beaches of Istanbul.
Thanks to the peninsula surrounded by the Black Sea, the Sea of ​​Marmara and the Bosphorus, there are a large number of beaches that you can explore under the sun.
Summer in Istanbul is hot and attracts tourists and locals to the sandy beaches of the city.
If you are going to Istanbul, bring sunscreen and follow us for a trip to the best beaches of Istanbul.
In this article, we will introduce you to the beautiful beaches of Istanbul and study the characteristics of each of them. Stay with us.
---
Babylon Beach, Istanbul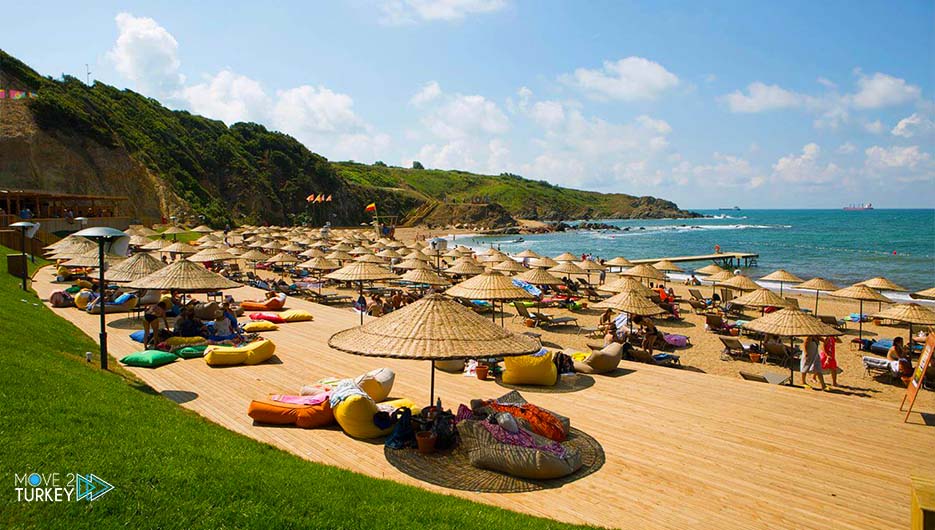 Babylon Beach, one of the most popular beaches in Istanbul, is a great place for families and young people to spend a fun and sunny day at the beach.
The view of the mountains and their greenery create a unique coastal atmosphere, and the recreational activities on this beach are unlimited, you can play volleyball or sunbathe on the soft sand of the beach.
This beach is a good place to get away from the hustle and bustle of the city, there are many food carts on the beach where you can buy grilled fish burgers and cheese sandwiches, in addition, the restaurant serves fresh Mediterranean food.
Various music festivals at Babylon Beach in Istanbul have regular programmes, and live music is played by DJs at night.
Address: Demirci Koy, Kilyos.
How to reach: Take the bus from the bus station to Kilius.
Cost: 40 TL on weekdays, 60 TL on weekends.
Working hours: from 9 am to 8 pm.
---
---
True Blue Beach, Istanbul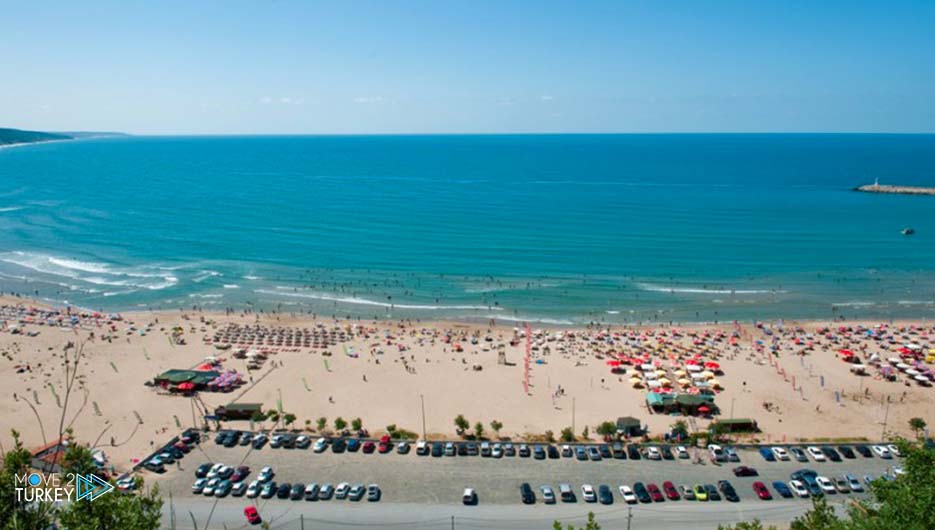 The beautiful sandy True Blue Beach is the oldest beach in Istanbul, where people can spend a weekend full of fun.
The attractive sunsets and lively atmosphere of True Blue Beach make it one of the most popular beaches in the city.
At sunset, while sitting and relaxing on the beach chair, you can see the yachts floating on the water.
This beach also contains a good restaurant and a bar.
In addition, during the summer, many musical performances are held that attract tourists.
Address: Fenerbahçe Mahallesi, Atlıhan Sk. No:30, 34726 Kadıköy.
How to reach: This beach is located inside Fenerbahce Park, you can take the FB1 bus from Kadikoy to Fenerbahce.
Cost: 30 TL on weekdays and 40 TL on weekends.
Working hours: from 9 am to 4 pm.
---
Burç Beach, Istanbul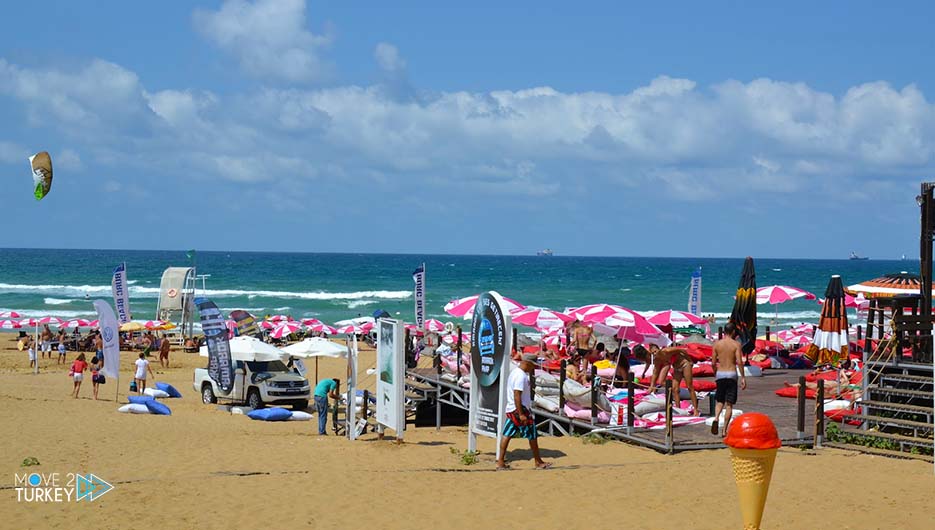 Warm sand and beautiful waves invite thousands of people to Burç Beach during the weekend. This sandy beach of the Black Sea has colorful umbrellas.
You can also try all kinds of water sports on this beach, including surfing, windsurfing, beach volleyball, football, surfing and other exciting activities.
Address: Gümüşdere Mahallesi, Sarıtepe Kampüsü, 34470 Sarıyer.
How to reach: far 15 km to Istanbul, buses leave from Bogazici University every weekend.
Cost: 15 TL on weekdays and 25 TL on weekends.
Working hours: from 9 am to 9:30 pm.
---
---
Dalia Beach, Istanbul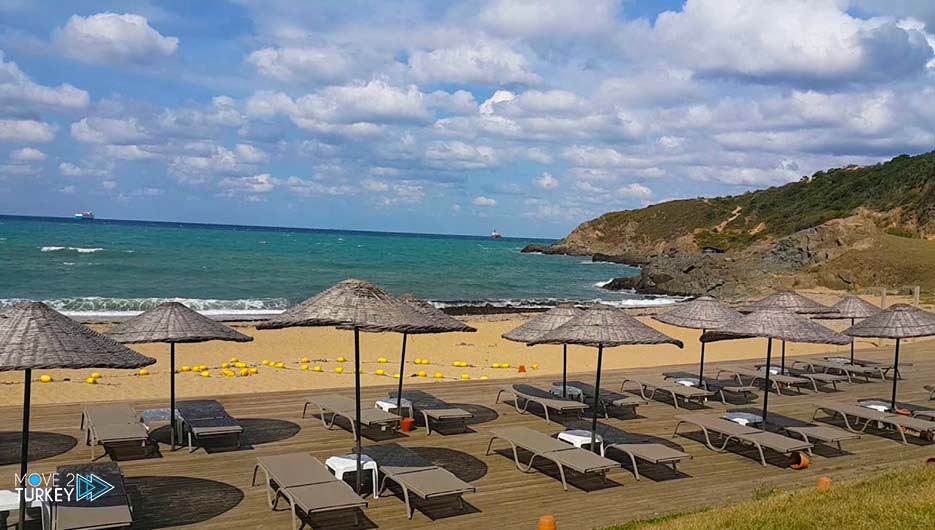 Dalia Beach is one of the most famous beaches of Istanbul due to its relaxing atmosphere.
Wooden umbrellas and comfortable furniture are spread out on the beach for you to relax and avoid the hustle and bustle of the city.
This beach is so large that adventure lovers can participate in watersports and mountain climbing near this beach, and rowing boats are also available for rent.
Don't forget to visit the beach stalls selling local products, as you'll find plenty of Turkish dishes as well as seafood at Dalia beach cafes.
Address: Demirci Mahallesi, Kilyos Yolu, 34450 Sarıyer.
How to reach: The beach is between Kilyos and Demirje, and you can use any bus that goes to Kilyos.
Cost: 25 TL on weekdays, 30 TL on weekends.
Working hours: from 8 am to 6 pm.
---
Uzunya Beach, Istanbul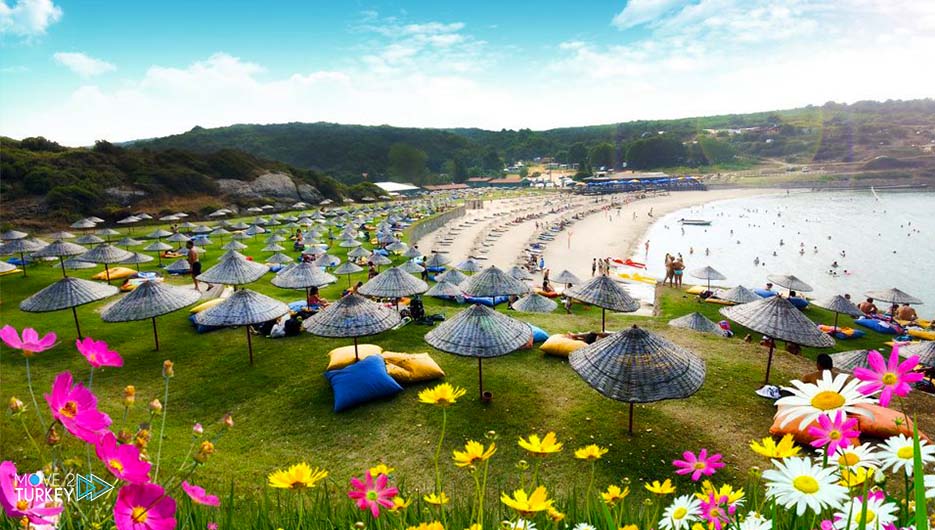 Uzunya Beach offers a great weekend getaway with a quiet family atmosphere.
Enjoy delicious food at Uzunya Beach Restaurant famous for its fresh seafood, and join nature with exciting camping and hiking opportunities.
We also recommend you not to miss the motorbike race on this beach.
Address: Kilyos road, Dalyan region, Demirciköy – Kilyos – Sarıyer.
How to reach: From the bus station by bus or bus to Kilyos.
Cost: 30 TL on weekdays and 45 TL on weekends.
Working hours: 8 am to 8 pm.
---
---
Golden Beach, Istanbul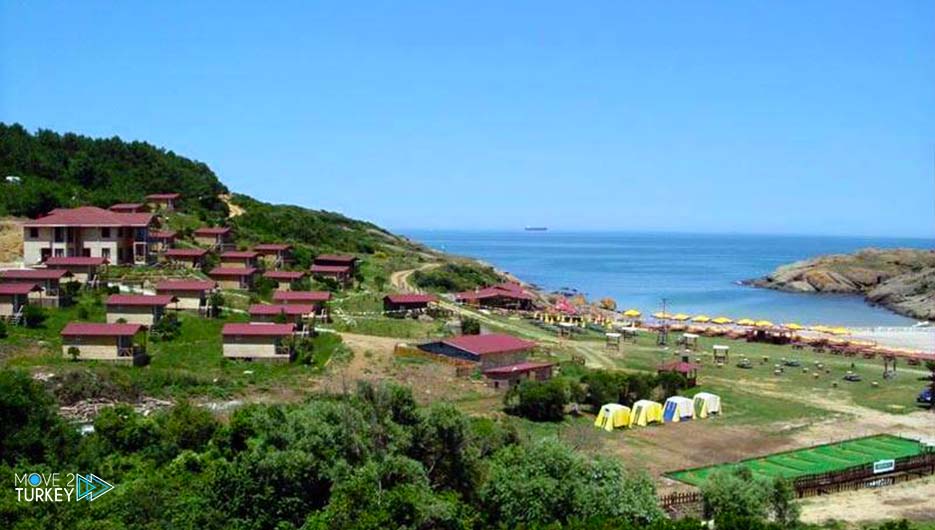 If you are looking for a unique beach holiday, Golden Beach will be a great destination for you. The beach has wooden summer houses, where you can rest and relax.
You can sunbathe on this beach or take part in sports activities such as diving and surfing, and you can also enjoy delicious Turkish cuisine in the restaurant.
Of all the beaches around Istanbul, Golden Beach gives you the quietest place for a family vacation.
Leisure activities include beach volleyball, boating, rock climbing, golf and hiking.
Address: Rumelifeneri Mahallesi, İskele Cd. No:6, 34450 Sarıyer.
How to reach: You can reach the nearest bus stop or metro station to reach Rumelifeneri.
Cost: 25 TL on weekdays, 35 TL on weekends.
Working hours: from 8 am to 8 pm.
---
Solar Beach, Istanbul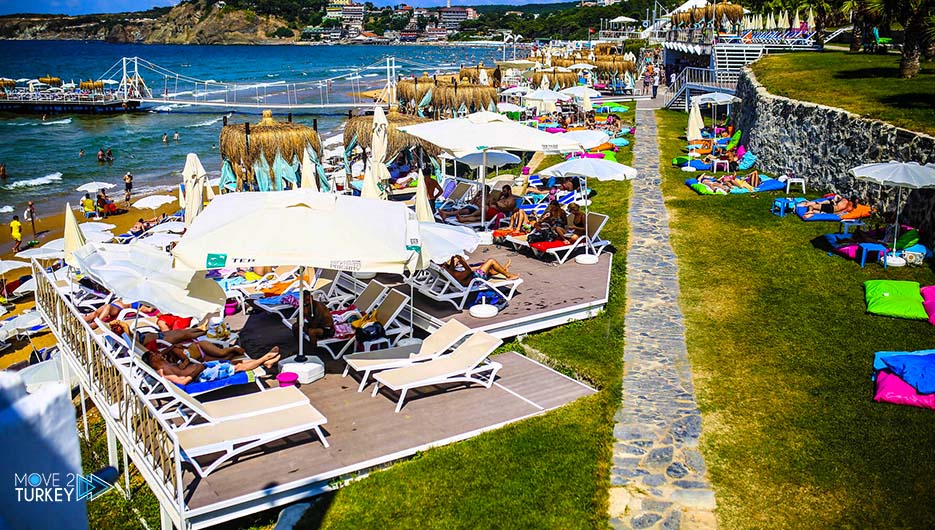 Solar Beach is famous for its pool parties and activities, there are unlimited activities on this beach such as surfing, beach volleyball and boating.
In this place you can enjoy the best concerts, and if you are not a party lover, you can stretch your muscles with a game of volleyball or rock climbing, or eat in the restaurants and cafes of this beach.
Address: Kumköy Mahallesi, Tatlısu Cd. No:4, 34450 Sarıyer.
How to reach: Public buses are available on weekdays, you can reach the beach easily.
Cost: 25 TL on weekdays, 40 TL on weekends.
Working hours: from 8 am to 11 pm.
---
---
Suma Beach, Istanbul
Suma Beach is one of the few beaches in Istanbul near Taksim.
The nightlife here is lively, and in the evening you can attend a yoga or Pilates session or dance at the beach parties.
Every Friday and Saturday, DJs line up to play music until midnight, and beach parties last until 6 am.
The beach area is about 23,000 square meters and there is an area for camping and for staying in this place.
Address: Gümüşdere Mahallesi, Boğaziçi Kampüs Yolu 1/A, 34450 Sarıyer.
How to reach: 45 minutes drive from Taksim, taxis cost around 80 TL to get there.
Cost: 60 Turkish lira on weekends.
Opening hours: from 8 in the morning and unlimited.
---
Nonstop Beach, Istanbul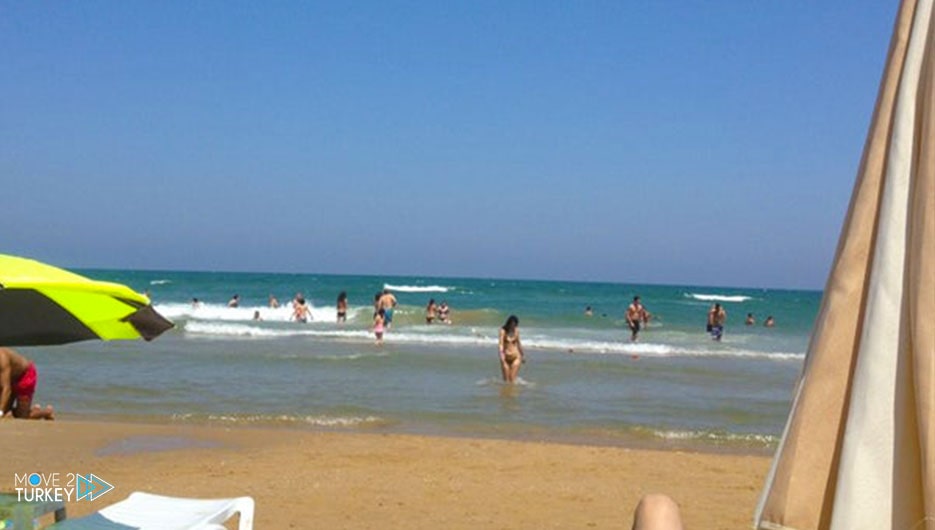 This is the place for those who love exciting sports and parties, Nonstop Beach in Istanbul is a place where the fun never stops.
The sandy part of the beach is covered with comfortable chairs where you can sunbathe, as well as a wide range of water sports such as windsurfing, boating and swimming.
Address: umköy Mahallesi, Plaj Yolu Cd. No:28, 34450 Sarıyer.
How to reach: You can take the bus to Taksim.
Cost: 20 TL on weekdays and 30 TL on weekends.
Working hours: 9 am to 6 pm.
---
---
Nakibey Beach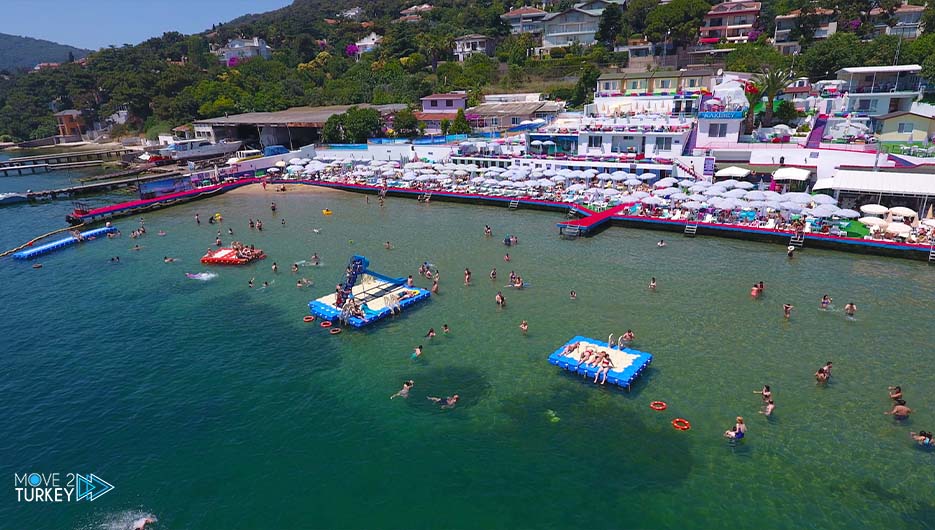 Nakibey Beach was opened in 1984 and is one of the safest beaches in Istanbul.
The water here is safe and shallow for swimming at any time and there is a comfortable environment for families to spend time together.
The beach cottages on the island are a great place to spend a holiday with your loved ones.
You can also sunbathe on the warm sand and build sandcastles with your children.
Food carts are located along the beach, serving fries and delicious burgers.
Address: Büyükada-maden Mahallesi, Naki Bey Çıkmazı No:17, 34970 Adalar
How to reach: Head to Kabataş from Taksim, then take ferry to Buyukada and take the second ferry to Naki Bey
Cost: 35 Turkish lira
Opening Hours: Unlimited
---
Elio Sedef Beach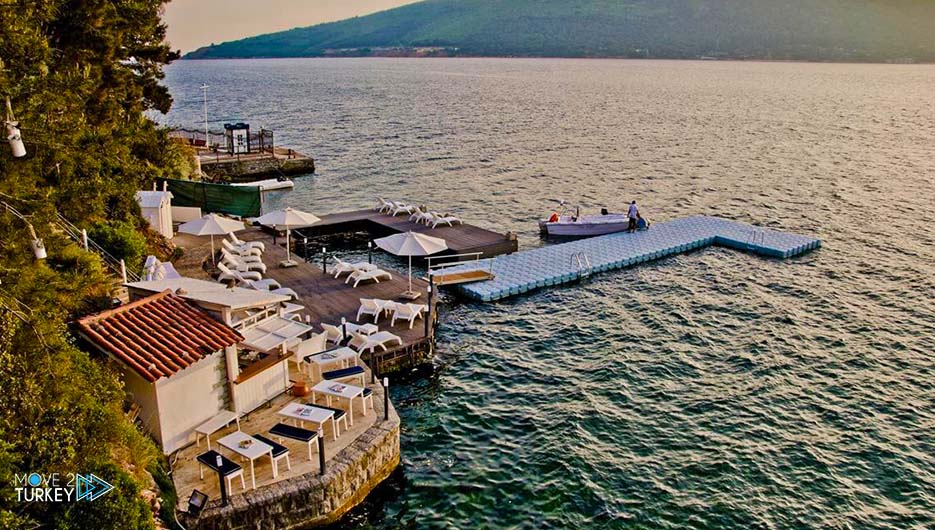 As one of the best and oldest beaches in Istanbul, this beach has stunning and beautiful landscapes that will bring you an unforgettable experience.
In addition, a variety of foods, DJs, live music, restaurants, cafes and many more will make this place a great holiday destination.
Address: 1 Nolu Sok. No:1, Adalar/Istanbul – Asia.
How to reach: You can go from Kartal to Bostanci by bus.
Cost: Free.
Opening Hours: Unlimited.
---
---
Aqua Green Beach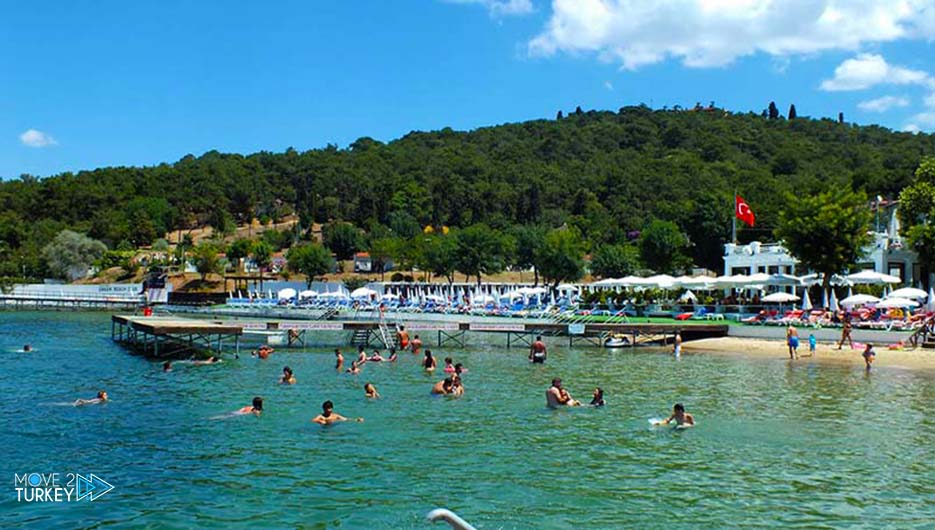 Aqua Green Beach is one of the best beaches in Istanbul. The beautiful and eye-catching scenery of this place attracts travelers as well as locals.
This place has a beach club that offers world class luxury services, there is also a ballroom, club, restaurant and more where you can spend quality time with your friends or partner.
Address: Heybeliada, Yeni İskele Yolu Sk., 34010 Adalar.
How to reach: You can sail from Besiktas, Kadikoy or Eminonu.
Working hours: from 8 am to 8 pm.
---
Uzunkum Beach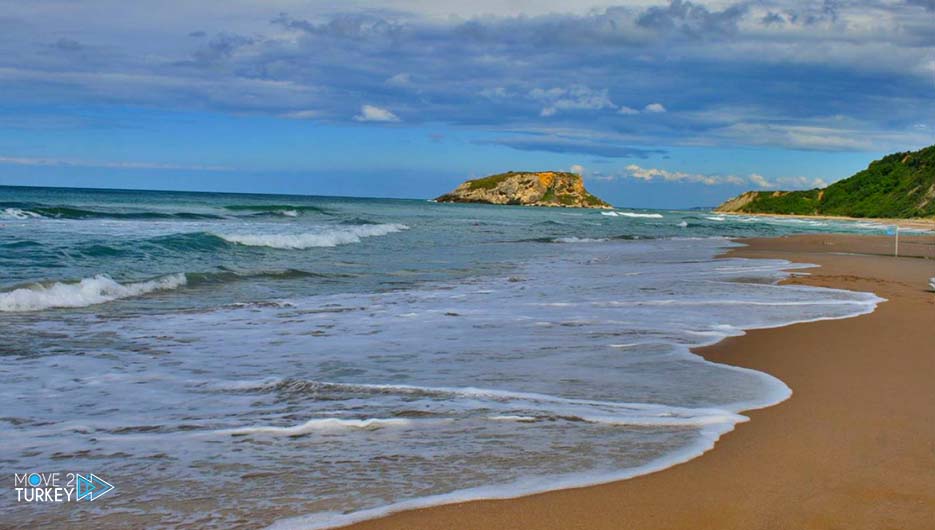 If you are planning to swim, then head to Uzunkum Beach. This beach is very safe and clean for swimming and offers everything from beach pools to sunbathing.
This beach also hosts a club where you can enjoy beach parties.
Address: Sile, Black sea coast.
How to reach: Take bus No.139 from Uskudar.
Working hours: 24 hours.
---
---
Buyukada Beach
Buyukada is known as one of the biggest islands of Istanbul, Buyukada Beach tourists will enjoy a variety of facilities such as some great restaurants and small restaurants.
Although the beach is closed to tourists for swimming because it is rocky, and people can go there to enjoy a seaside view of the beautiful landscape of the beach, picnic spots and campgrounds are also found along the beach.
Address: Istanbul Princes' Islands.
How to reach: You need to take the tram from Sultanahmet station to Kabatas station and board the Princes' Islands Ferry to reach Buyukada.
---
Florya Beach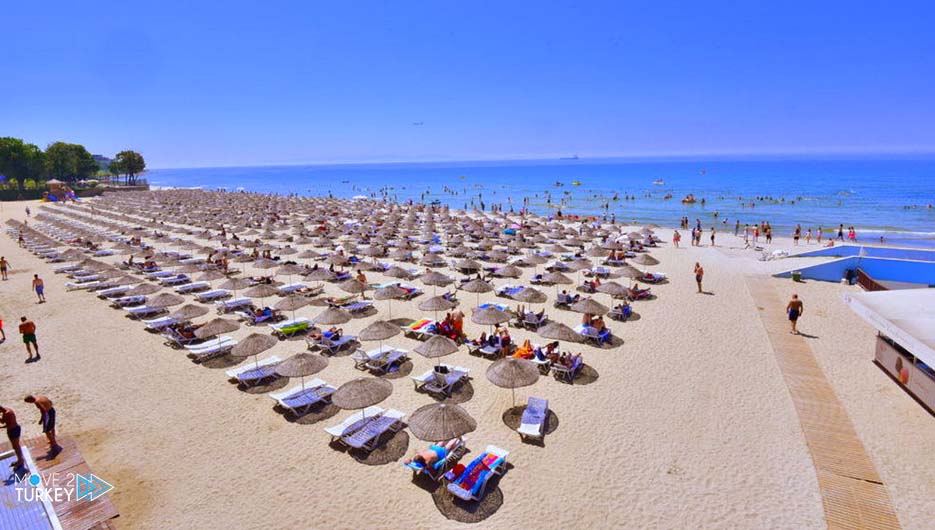 Very nice and clean beach. (Ataturk, the first president of Turkey was in love with it).
Tourists can plan to visit the museum on the beach after sightseeing. This beach is located in the center of Istanbul and very easy to reach.
Address: Şenlikköy, Florya Sahil Parkı, 34153 Bakırköy.
How to reach: Take the metro to Florya station and when you leave the station walk left for 400 meters and you will see the entrance to the beach.
Cost: 15 Turkish lira.
---
---
Final notes
❗ Note that in order to enter these beaches in Istanbul, you have to pay an entrance fee. So be sure to buy Turkish lira before going to these places so that you do not face any problems when entering.
❗ Most of Istanbul's beaches can be reached by public transportation, so all you have to do is buy an Istanbul Card and travel easily by bus or metro.
❗ Avoid swimming in the restricted areas of the beaches and if you plan to swim choose safe beaches, some of which are mentioned in this article.