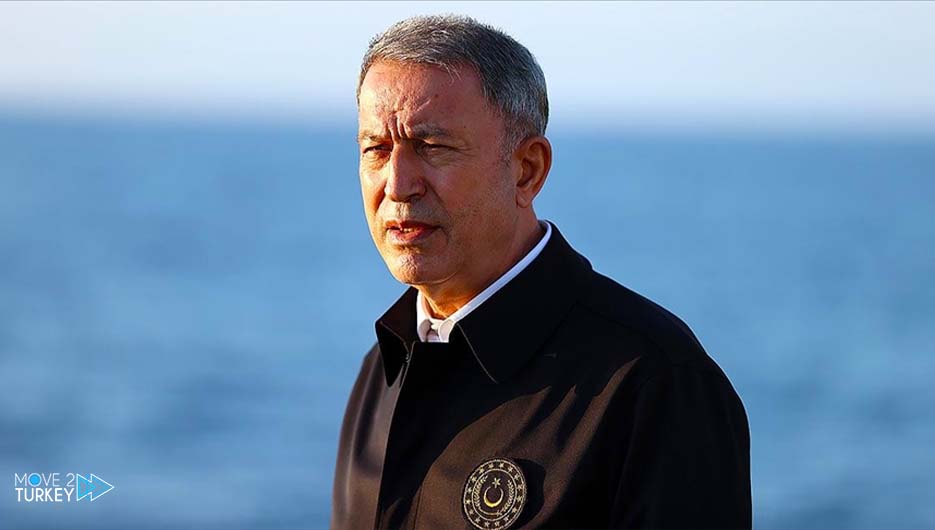 According to Anadolu Agency, Turkish Defense Minister Hulusi Akar visited the 2nd Commandant and the 6th Infantry Division commander on the border with Syria and observed the activities of the forces stationed there.
"A total of 18,292 terrorists have been killed since July 24, 2015," he said during the visit.
Also since the beginning of this year, 1,581 PKK members have been killed in counter-terror operations in northern Iraq.
Akar went on to say that we have no eye on anyone's land, rights and interests.
We respect the rights, laws, borders and sovereignty of all our neighbors, especially Syria and Iraq.
On the other hand, we are determined to save our country and our nation from the scourge of terrorism that has been going on for 40 years. This battle will continue until the last terrorist is destroyed.
Recalling the killing of two Turkish soldiers as a result of a terrorist attack on the Euphrates Shield operations area (Northern Syria), he said:
"Since we have not shed the blood of any of the martyrs on the ground until now, we will do so. We carried out the necessary operations after this attack. A total of 12 terrorists have been killed so far. We believe that this number will increase in the coming days."
Hulusi Akar said: "In recent days, additional measures have been taken against possible incidents on the border with Iran, and the border has been reinforced with military units and security systems."
The Turkish ground and air forces launched, until the morning of Saturday, May 25, an operation in Matina, northern Iraq, aimed at confronting the terrorist group of the Kurdistan Workers' Party (PKK).
In addition to the ground forces, combat aircraft, reconnaissance aircraft, combat drones and attack helicopters are supporting and bombing the area.
Turkey has also carried out several operations in northern Iraq over the past two years. These operations are said to counter the threat posed by the Pakuk terrorist group.