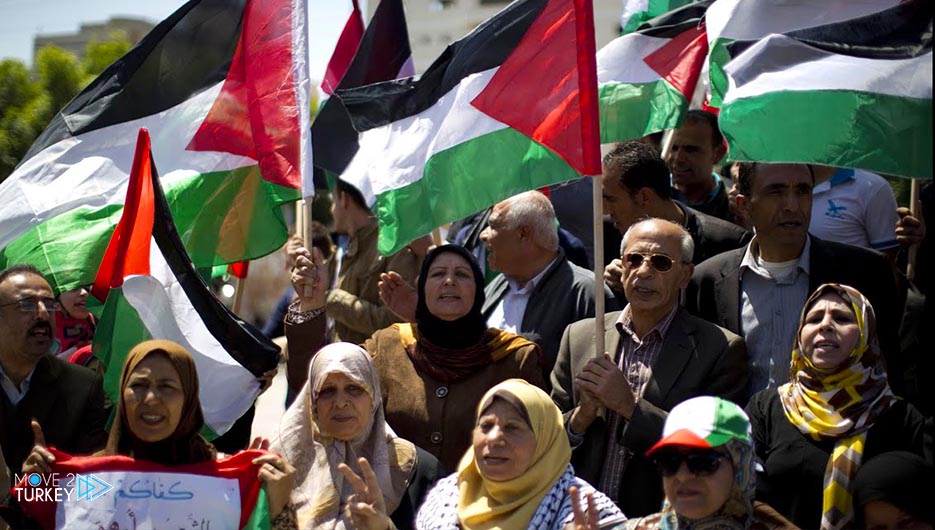 On Thursday, Yemeni areas witnessed demonstrations of solidarity with the Palestinians against the Israeli aggression, which resulted in dozens of civilian casualties, including children and women.
The Houthi-affiliated "Saba" news agency also reported that hundreds took part in a protest "in Azal district in the capital, Sana'a, to denounce the Zionist aggression against the Palestinian people."
She added, "The Assistant Undersecretary of the Capital Sanaa, Muhammad Saree, stressed during the stand by the Palestinian people until the full liberation of their soil from the Zionists.
She explained that hundreds of others carried out a stand in Sahar district in Saada governorate (the main stronghold of the Houthis) "to condemn the Israeli aggression, and in solidarity with the people and the Palestinian resistance and support for Al-Aqsa Al-Sharif."
And it stated that "the participants in the pause confirmed their readiness to support the Palestinian resistance, in a way that strengthens steadfastness in confronting the occupation forces and defeating them from all occupied lands."
In the city of Taiz, dozens of Yemeni children demonstrated in the city center in solidarity with Palestinian children who are being killed and bombed by the Israeli army.
The children of the demonstrators chanted slogans such as "To the children of Palestine, our wound will not forget your wounds," "We are coming, O Aqsa," "Palestine is free" and others, waving Palestinian flags.