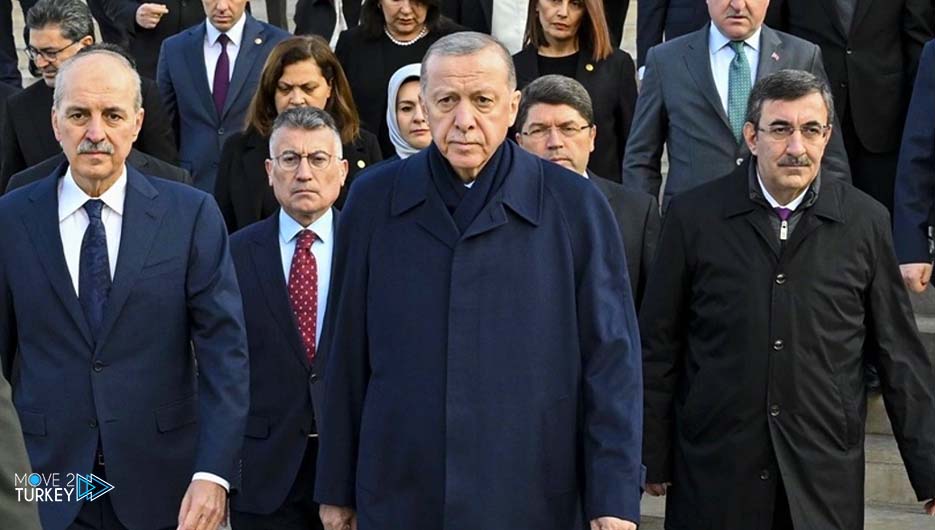 Turkish President Recep Tayyip Erdogan described the silence of Western countries regarding the ongoing massacres in Palestine as "shame," stressing that those who remain silent about injustice are equal partners with the oppressors in bloodshed.
This came in a speech before the extraordinary joint summit of the Organization of Islamic Cooperation and the Arab League held at the King Abdulaziz International Conference Center in the Saudi capital, Riyadh, on Saturday.
At the beginning of his speech, Erdogan expressed his hope that the summit would be a good means for the Palestinians and the entire Islamic world.
He stressed that the Islamic world clearly shows its solidarity with the Palestinian people during the summit.
The Turkish President pointed out that words are no longer sufficient to describe what has happened in Gaza and Ramallah since October 7.
He added: "We are facing unprecedented barbarism in history, in which hospitals, places of worship, schools, refugee camps, and ambulances are being bombed, and civilians displaced to allegedly safe places are being killed."
He continued: "The lives lost in attacks that directly targeted civilians are evidence of the brutality that has continued for 36 days."
He pointed out that "the Israeli administration is taking revenge on innocent infants, children and women because of the October 7 incident, which many of us consider wrong."
"Those who remain silent about injustice are at least as much accomplices in the bloodshed (in Gaza) as the oppressors," Erdogan said.
He described the silence of Western countries that always talk about human rights and freedoms regarding the ongoing massacres in Palestine as a "shame."
The Turkish President stressed that "normalization efforts in the region will remain futile as long as the Palestinian issue is ignored."
He continued in the same context: "Jerusalem is a red line for us. The return of Jerusalem, known as the City of Peace, and all of the Palestinian territories to their former state is our common wish."
He added: "We are ready to make the necessary efforts, including as guarantors, to preserve the peace that will be achieved (between Israel and Palestine)."
Erdogan pointed out that "delivering fuel to the destinations that urgently need it in Gaza, especially hospitals, is very important."
He added: "We believe that a fund should be established within the Organization of Islamic Cooperation for the reconstruction of Gaza."
The Turkish president said that the Israeli administration, "which behaves like the West's spoiled child, is obligated to compensate for the damage it caused."
He stressed the necessity of "verifying the nuclear weapons, the existence of which Israeli ministers also acknowledged, and revealing whether some of them were smuggled out of international control."
Erdogan stressed that "our first priority at this stage is to ensure a ceasefire and the uninterrupted delivery of humanitarian aid."
He stressed that "the urgent matter is not a break for a few hours, but a permanent ceasefire."
He explained that "delivering fuel to places that urgently need it, especially hospitals, is of crucial importance."
He continued: "The spokesman for the United Nations Office for the Coordination of Humanitarian Affairs likened northern Gaza to hell, where aid trucks do not arrive."
He pointed out the need for all member states of the organization to provide "the necessary support to our Egyptian brothers and ensure that the Rafah border crossing remains open continuously."
He pointed out, "We must also make an effort to hold Israel accountable before the law for the war crimes and crimes against humanity it has committed."
He stressed the need to "investigate these crimes and take the necessary measures against those responsible by the United Nations Human Rights Council and the International Criminal Court."
He added: "The issue of nuclear weapons whose existence has been acknowledged by Israeli ministers must also be investigated, and if there are nuclear bombs that were smuggled beyond the supervision of the International Atomic Energy Agency, they must be revealed."