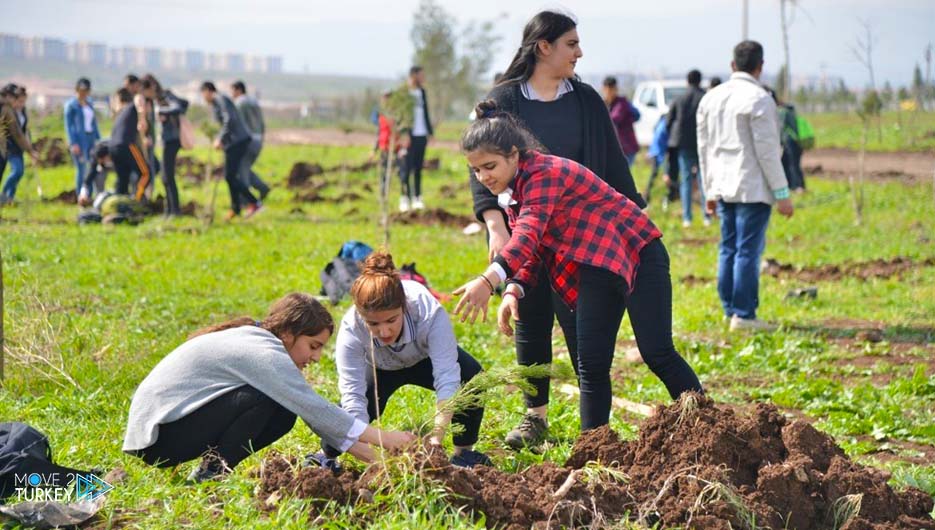 Turkish President Recep Tayyip Erdogan said that his government aims to pass on to future generations a more beautiful and greener country.
This came in a blog post on Saturday on the "X" platform on the occasion of the National Afforestation Day, which Turkey celebrates on November 11 every year.
Erdogan added, "Today, Saturday, all of Turkey will witness the planting of millions of seedlings on this occasion."
He affirmed his country's government's determination to pass on to future generations a more beautiful, greener, and more livable Turkey, by preserving "nature, which is God's trust in our possessions."
Erdogan explained that over the past 22 years, his governments have "planted 7 billion seedlings throughout the country and increased the forest area to 2.5 million hectares."
He pointed out that "Turkey has today become one of the most afforested countries in the world, as it occupies first place in Europe and fourth globally in this field."
Erdogan expressed his thanks to the citizens of Turkey who rushed to plant seedlings on the occasion of National Afforestation Day.
In 2019, President Erdogan declared November 11 of each year a National Afforestation Day in Turkey.