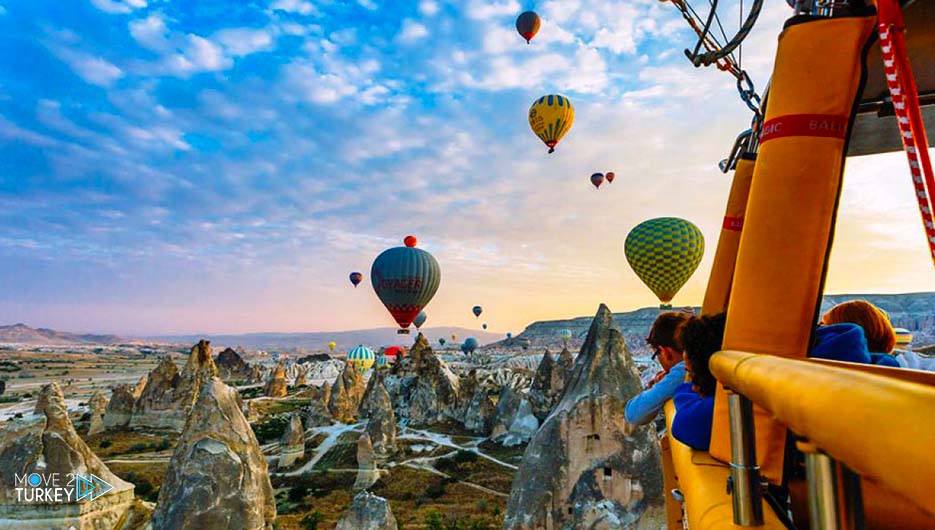 The number of tourists participating in thermal balloon flights in the Cappadocia region in the state of Nevşehir in central Turkey during the first ten months of this year reached 556,306 tourists.
This came according to the latest data revealed by Nevşehir Province on Sunday regarding the number of tourists who visited the Cappadocia region this year.
The data showed that the number of tourists who visited the region since the beginning of this year reached 4 million, 256 thousand and 129 tourists.
The region is characterized by one of the most unusual and beautiful landscapes in the world, and the United Nations Educational, Scientific and Cultural Organization (UNESCO) has classified it as a World Heritage Site.
What the region is most famous for are "fairy chimneys" or "devil's tables," which are column-shaped stones topped with rocks that look like mushrooms, and were formed naturally as a result of the influence of winds and weather factors on the volcanic rocks that the region abounds in.
Cappadocia is the center of hot air ballooning in the world due to the largest number of balloon flights throughout the year.​​​​​​