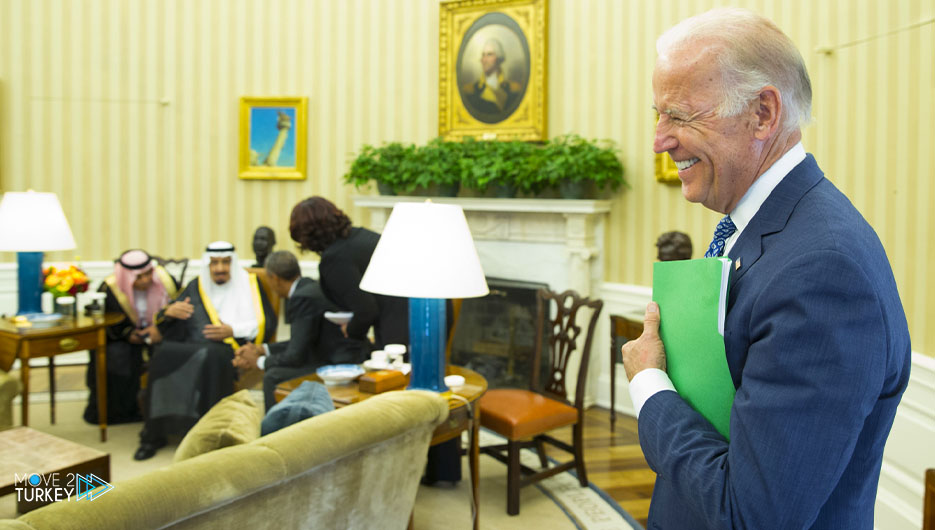 US President Joe Biden will meet later Friday with Saudi Crown Prince Mohammed bin Salman in Jeddah for a meeting that "the Saudi king will not attend."
The White House said Thursday that Biden will meet with the Saudi crown prince in Jeddah "without the presence of King (Salman bin Abdulaziz)," according to the American "CNN" network on Friday.
According to Biden's schedule, the Saudi monarch will only attend about 30 minutes of bilateral meetings on Friday evening, provided that the US president and the crown prince continue their meeting after the king's departure, according to the American network.
In this context, CNN indicated that King Salman's "expected" absence from the meetings is due to his health condition.
On Friday evening, Biden arrives in Saudi Arabia on a direct and unprecedented trip between Israel and the Kingdom.
Until Friday noon, the White House did not officially announce the full schedule of Biden's visit to Saudi Arabia.
On Saturday, the city of Jeddah will host an Arab-American summit attended by the leaders of the Gulf Cooperation Council and Jordan, with the participation of the US President and his Egyptian counterpart Abdel Fattah Al-Sisi, and Iraqi Prime Minister Mustafa Al-Kazemi.
The summit was organized on the occasion of Biden's visit to Saudi Arabia, on his first foreign trip to the Middle East since taking office in January 2021, and he started on Wednesday with a visit to Israel.