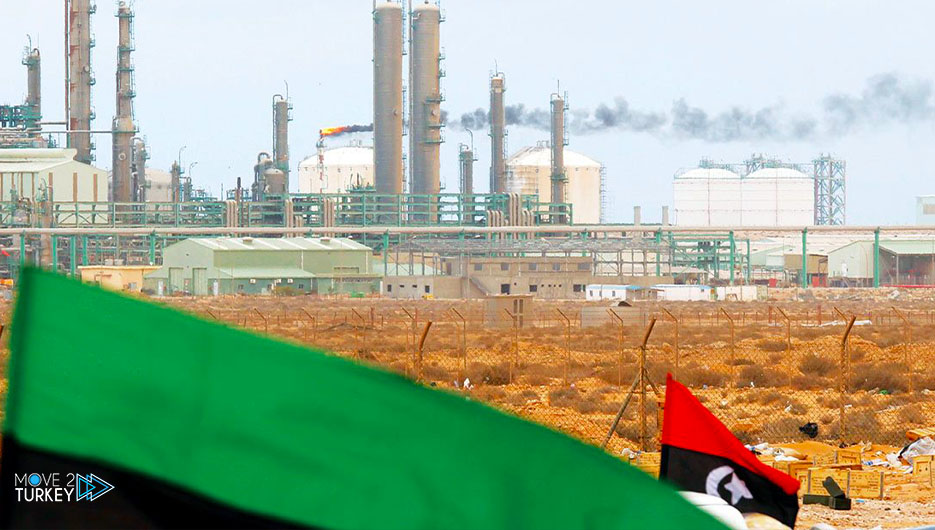 The United Nations called Thursday for the "depoliticization" of the Libyan National Oil Corporation, stressing the importance of unified, independent and stable institutions in the country.
This came according to Farhan Haq, Deputy Spokesman for the Secretary-General of the United Nations, at a press conference held at the headquarters of the International Organization in New York.
On Wednesday, the head of the Libyan Oil Corporation, Mustafa Sanalla, rejected the decision to relieve him of his position issued by the unity government headed by Abdel Hamid al-Dabaiba, considering it "expired."
"Special Adviser to the Secretary-General (Stephanie Williams) is in contact with the relevant parties on this matter," Haq said.
He added, "It is important that unified, independent and stable institutions exist in Libya, including the Libyan Oil Corporation, and we are seeking with them to reach an agreement in this regard."
And he added: "We must bear in mind that the United Nations supports the unity and independence of the National Oil Corporation, and we want all parties to refrain from politicizing it, as well as to refrain from any unilateral steps."
He continued, "Oil in Libya belongs to all Libyans and should not be used as a tool to gain political points.
Therefore, we want all parties to distance themselves from unilateral and provocative rhetoric, so that Libya can follow the path of stability and security.
On Tuesday, the Libyan unity government announced the restructuring of the National Oil Corporation's administration, and the appointment of Farhat Omar bin Qadara as its head, instead of Sanalla.
Sanalla said, in a video posted by the Foundation on Facebook, that "the government is out of office and there is another government appointed by Parliament."
In reference to the government of Fathi Bashagha, appointed by the House of Representatives in Tobruk since last March.
The dismissal comes in light of a dispute over the powers between Oil Minister Mohamed Aoun, who considers the oil corporation to operate under the supervision, supervision and direction of the ministry, and God is insisting on the independence of the corporation.
Libya is a producer of crude oil and a member of the Organization of Petroleum Exporting Countries "OPEC", with an average daily production of 1.4 million barrels under normal conditions.
Fears are rising that Libya will descend again into a civil war in light of the presence of two conflicting governments, as the House of Representatives granted confidence to the Bashagha government and operates from the city of Sirte (central).
While the head of the unity government in the capital, Tripoli (west), refuses to hand over power except to a government that comes through a parliament elected by the people to end all transitional periods.