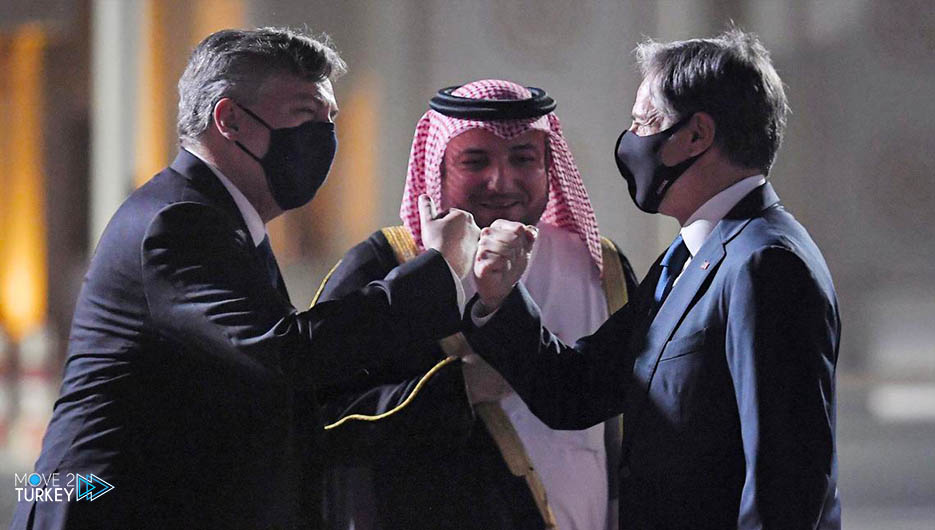 The US State Department said on Monday that Secretary Anthony Blinken will discuss with Qatari officials the Afghan file during his current visit to the capital, Doha.
This came in a statement by the ministry published on its official website, coinciding with Blinken's visit to Doha, from Monday to Wednesday.
During his visit, Blinken will meet with the Emir of Qatar, Tamim bin Hamad Al Thani, Deputy Prime Minister and Minister of Foreign Affairs, Mohammed bin Abdul Rahman Al Thani, and a number of senior Qatari officials, according to the statement.
The statement indicated that the visit aims to "discuss our efforts on Afghanistan and other important issues to enhance the strong bilateral relationship between Washington and Doha."
"The United States is grateful for Qatar's close cooperation on Afghanistan and its indispensable support in facilitating the evacuation of American and Afghan citizens at risk from Afghanistan," he added.
The ministry also clarified that "Qatar is one of the closest military allies of the United States in the region," adding that it is "a strong economic partner as well."
Last August, the Taliban took control of almost all of Afghanistan, including the capital, Kabul.
Parallel to the last stage of the US military withdrawal completed on the 31st of the same month.