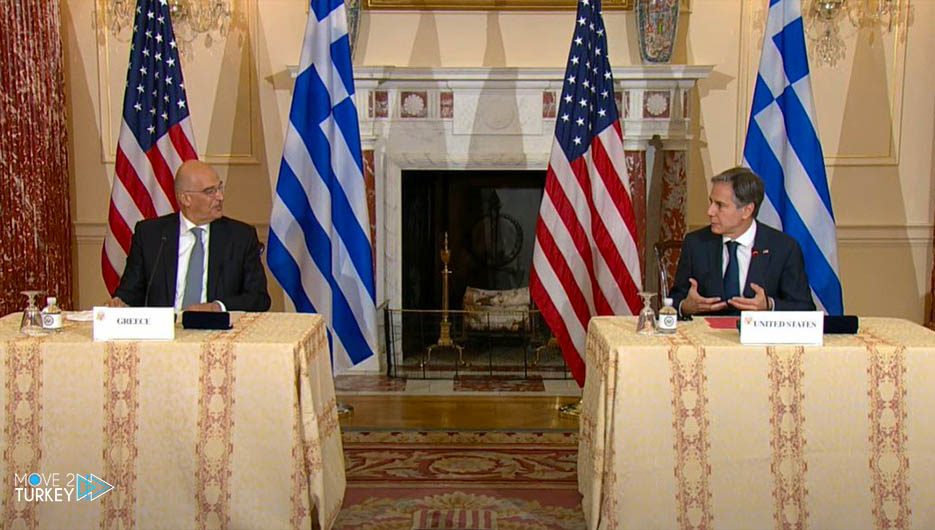 On Thursday, US Secretary of State Anthony Blinken and his Greek counterpart Nikos Dendias signed an agreement.
To update the joint defense cooperation agreement between the two countries expands the area of ​​American activity in Greece.
This came after a joint press conference between the two ministers during the meeting of the third round of the strategic dialogue between the United States and Greece in Washington.
Blinken said during the press conference that the agreement ensures that the aforementioned agreement remains in effect indefinitely.
And US forces are allowed to train and operate in additional bases outside their current bases in Greece, adding, "We are strengthening our defense cooperation even more today."
In turn, the Greek minister said that the aforementioned agreement will constitute a symbolic and important basis for a long-term partnership between his country and the United States.
He added that the United States and Greece are determined to protect the sovereignty and territorial integrity of the two countries against all activities and threats to peace in the region.
Including the threats faced by Greece in the eastern Mediterranean.
He pointed out that Greece is threatening war in the eastern Mediterranean without accusing any country.
He added that Greece is subject to daily provocations, but it is determined to find a solution to all differences within the framework of diplomacy and international law.
He pointed out that his country had signed an agreement to define maritime jurisdiction areas with Italy and Egypt, and that it was continuing to cooperate with the rest of the partners in the eastern Mediterranean.