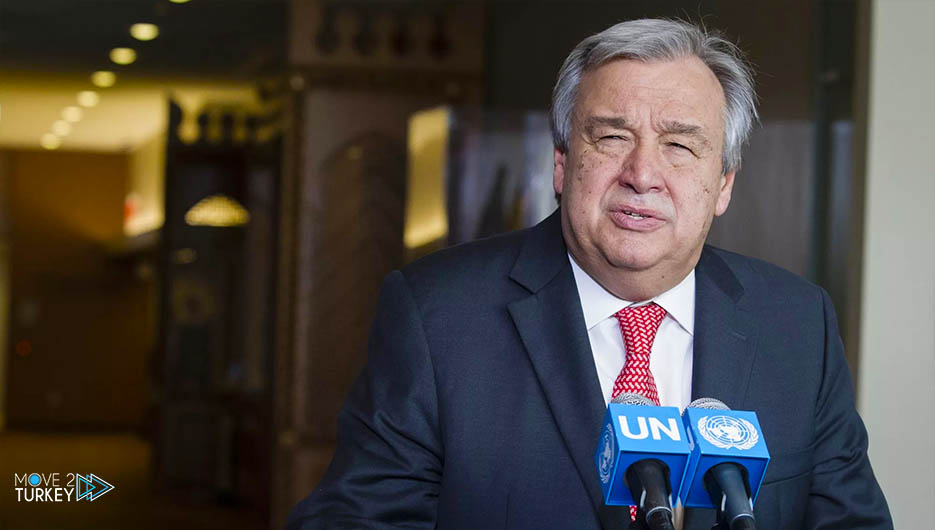 On Thursday, UN Secretary-General Antonio Guterres called for an end to what he described as "violence and rhetoric of incitement" in Lebanon.
Reaffirming the need for an impartial, comprehensive, and transparent investigation into the explosion of the port of Beirut.
This came according to Stephane Dujarric, spokesman for the Secretary-General of the United Nations, in a press conference held at the permanent headquarters of the International Organization in New York.
Earlier on Thursday, unknown persons fired heavily in the Tayouneh area (inhabited by Shiites and Christians) at supporters of "Hezbollah" and the "Amal" movement (two Shiites).
This was during a demonstration condemning the decisions of Judge Tariq Al-Bitar, the judicial investigator in the case of the Beirut Port explosion, which resulted in the death of 6 people and the injury of 32 others, according to the Lebanese Ministry of Health.
"Secretary-General António Guterres is deeply concerned by the violence we have witnessed today in Lebanon," Dujarric said.
It calls on all concerned to stop it and refrain from inflammatory speeches and any provocative actions."
He added: "The Secretary-General reiterates the need for an impartial, comprehensive, and transparent investigation into the explosion of the port of Beirut."
And Dujarric added: "Our Special Coordinator in Lebanon, Joanna, and Ronika, condemned the violence that occurred today, and stressed the need for restraint, maintaining calm and stability, and ensuring the protection of civilians."
He continued, "The Special Coordinator stressed that it is the responsibility of the Lebanese leaders to put the people's interest first at this crucial moment."
"Hezbollah" and "Amal" movement accused "armed groups" affiliated with the "Lebanese Forces" party led by Samir Geagea of ​​killing and wounding their supporters during a demonstration in Beirut.
In turn, the media department of the "Lebanese Forces" party, in a statement, asked the army to "issue a detailed statement explaining the circumstances of all that happened from the first moment."
Last July, the investigative judge in the port explosion case brought charges against 10 officials and officers.
Among them are two deputies from Amal, Ali Hassan Khalil and Ghazi Zuaiter, and former Prime Minister Hassan Diab.
Earlier on Thursday, the Court of Cassation rejected a second request to dismiss Al-Bitar, which was submitted by Khalil and Zuaiter.
He accused the judge of "violating the constitutional principles, and overstepping the powers of the House of Representatives and the Supreme Council to try presidents and ministers."
On August 4, 2020, a massive explosion occurred in the port, killing 217 people and wounding about 7,000 others, as well as massive material damage to residential and commercial buildings.