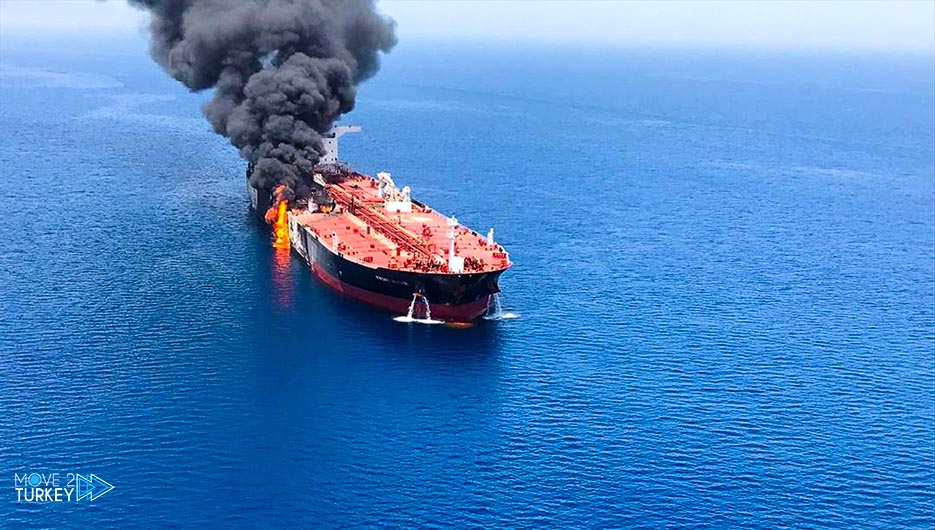 The United States on Monday expressed confidence that Iran carried out the attack on the Mercer Street tanker last week and called for those responsible to be punished.
This came in a speech by US Secretary of State Anthony Blinken during a video conference session of the UN Security Council on strengthening maritime security.
This ship, operated by an Israeli company, was attacked in the Gulf of Oman on Thursday, killing two of its crew.
"Freedom of navigation and commerce is critical to the security and prosperity of nations," Blinken said in his testimony at the hearing.
It is necessary to abide by international rules as contained in the United Nations Laws of the Sea Agreement."
He added: "We are confident that Iran launched the unprovoked attack on the Mercer Street in the Persian Gulf (Arabian Gulf)."
He continued, "It is a stereotypical and provocative attack that would threaten freedom of navigation in this important sea lane, and affect international trade and the lives of people there."
"Those responsible for that attack must be punished, otherwise we will reinforce the sense of impunity," he stressed.
On July 29, the ship operated by an Israeli company was attacked in the Gulf of Oman.
As a result of which two of its crew were killed, Israel, Britain, and the United States accused Iran of being behind the attack.
This was denied by the latter, warning that the response would be "strong and firm" to "any potential adventure."