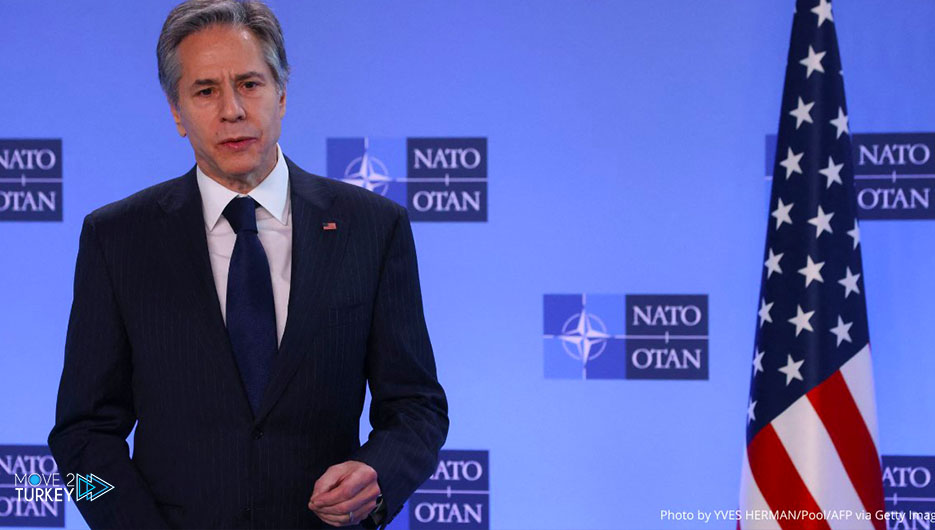 US Secretary of State Anthony Blinken declared Friday that Washington is "ready for war" if it or any of NATO's members are attacked.
This came during a press conference gathered by NATO Secretary-General Jens Stoltenberg in the Belgian capital, Brussels, where the alliance is based.
Blinken said: "NATO is a defensive alliance and we do not seek war. But if confrontation comes to us, we are ready."
He added that the strength of NATO today is summarized in the "union" that the member states have shown during the last period.
In turn, Stoltenberg stressed that NATO "will defend and protect every inch of the alliance's territory."
The Secretary-General of NATO renewed the call of Russian President Vladimir Putin to stop the "war he launched" against Ukraine.
Since the beginning of the Russian military operation against Ukraine, NATO asserts that it "will not be a party to the conflict" and will only provide all forms of military support to Kiev without sending any soldiers.
Last week, Russia launched a military operation in Ukraine, which was followed by angry reactions from several countries, and the imposition of "tough" economic and financial sanctions on Moscow.